2012
12.03
Over the weekend LaFayette had "Christmas on the Square," an event promoting local businesses. Several other communities held their annual Christmas parades. The Summerville parade will be tonight, and LaFayette's will be on Friday.
For other upcoming Holiday activities (most of which will be this weekend), check LU Local Calendar. E-mail LU Calendar Team to have your own event added to the calendar.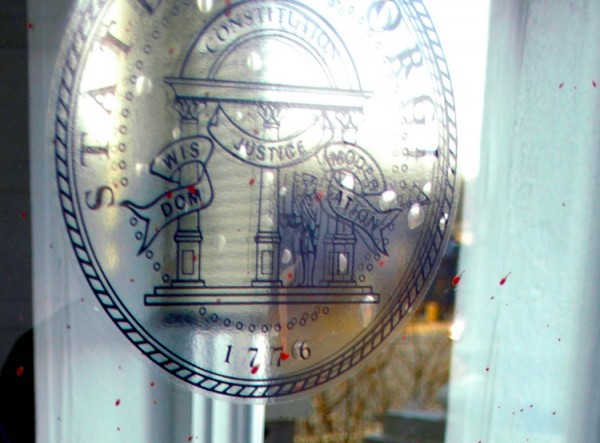 Update on the Thursday fight at Chattooga Co Courthouse: the fight was between a father and step-son, the dad was sent to the hospital and step son to jail. Here are more bloody photos of the aftermath.


Friday night the Ridgeland Panthers reached state 4A semifinals for the first time in school history. They defeated Mary Persons 45-14 at home and will face the Marist War Eagles (private Catholic school from Atlanta) this Friday.
The Marist game will also be played in Walker County after Ridgeland won a coin toss Saturday to determine the game's location.


In other local football news, Trion's post-season ended Friday with a 27-10 loss to Emmanuel County Institute.


Bouldering in Rocktown:


S'ville news reports three mild earthquakes in the Trion area in less than two weeks.


Huddle House plans a "major" expansion around Chattanooga, says they've identified five small communities that need one of their eateries. Maybe LaFayette is on the list? LaFayette and Summerville both had Huddle House locations in the past.


A new study finds GA is "17th-worst-run" state, based on financial health and quality of services. The state got points for a good credit rating but criticized for weakness in education, crime, employment, and health.


Speaking of poorly-run states..
Governor Deal thinks it's a good idea for the state to pay ONLY 30% of the tab for a new football stadium in Atlanta. Every story about this, the overall total price goes up: first it was $900 million, then a billion, now $1.2 billion. How much will it be before this is all said and done?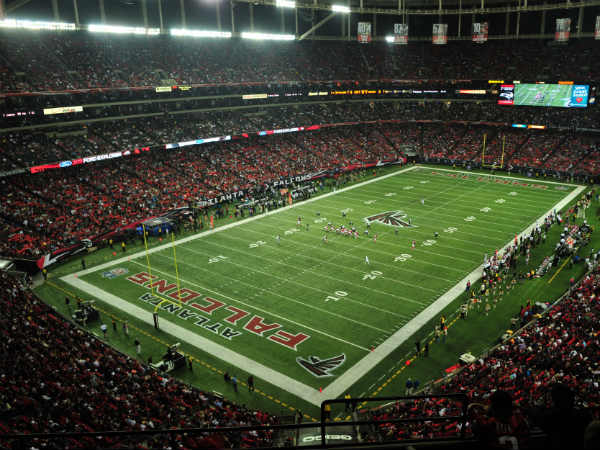 Falcons and their owner Mr. Blank are threatening the move to LA if Atlanta doesn't cough up the money for at least part of a new field, and the NFL said no more Super Bowl for the Dome, ever. But are eight games a year for twenty years and MAYBE two Super Bowls worth $1.2 billion? The new field will probably have "seat rights" which means nobody who isn't a politician, celebrity, or millionaire will ever see a football game there in person.
30% of $1.2 billion is 400 million – that's a lot of road paving not getting done. Not that it'd be done anyway… The current Georgia Dome turned twenty in September. The state hasn't paid off all the bonds yet from building it; the new field as proposed would be done around the time they get the Dome paid off.
Meanwhile, Sunday the Falcons secured their division despite not playing, thanks to a loss in Tampa Bay.


Thieves stole 20,000lb of gourmet dog food from an Atlanta pet store warehouse. The high-end kibble is worth over $35 grand; losing it could put the shop out of business.
That is a LOT of dog food.. Assuming it comes in a 50lb bag, that's 400 sacks of food. And now the black market will be flooded with it.

For today's links and any breaking news, follow the Underground on Facebook or Twitter.