2012
11.30
Another report on child molestation charges filed against a LaFayette teen. The accused was arrested in May, indicted in June. The nature of what he's charged with mean it's mandatory he be charged as an adult. If he doesn't accept a plea deal the victims may have to testify in order to convict; conviction could mean 25 years or more in prison.
LPD contradicts an earlier report from CatWalkChatt; the paper said there's a likely third victim whose statements didn't come together, this says they think there are no other victims.
That housing complex and the neighborhood around it is full of kids, boys and girls, of all ages… They wander around in herds. If there aren't more victims to some degree it would be surprising.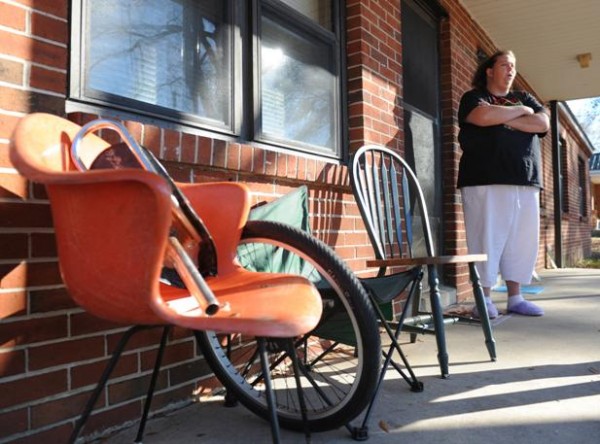 This case highlights the need for parents to keep an eye on their children, and also reminds us there's a lack of decent after-school care in the area to give kids a place to go and stay out of trouble.
The after school programs in some of the local schools charge like $5 a day per kid to show videos and eat a snack. There is to our knowledge only one free program in the whole county: Kids 4 Christ as noted in the article.
So you have literally thousands of kids whose parents can't afford day care, baby sitters, or the school paid programs who go home and get watched by siblings, or neighbors, or nobody – or maybe the neighborhood molester.

Serious car accident last night on Chamberlain Rd. Three teen boys involved, orange Camaro lost control near Bronco Rd. at a high rate of speed. No casualties, some serious injuries and broken bones. Possible vehicle fire after the accident. Specifics are still trickling out, follow LU Facebook throughout the day for updates.


Yesterday evening, family members of Montana Jones said the surgery to repair his skull is done, he's "resting peacefully right now" at Erlanger, and things are going well.
Jones was severely injured on August 8th in an accident at the LaFayette bypass/GA 136/Villanow St. intersection.


LaFayette Housing Authority started tearing down the two story apartments at Foster Circle today. Once those buildings are gone they can begin constructing new duplexes and singles to replace them on Foster, South Steele, Henderson, and Cavender. Project has been in the works for years and years, finally beginning to see actual work being done.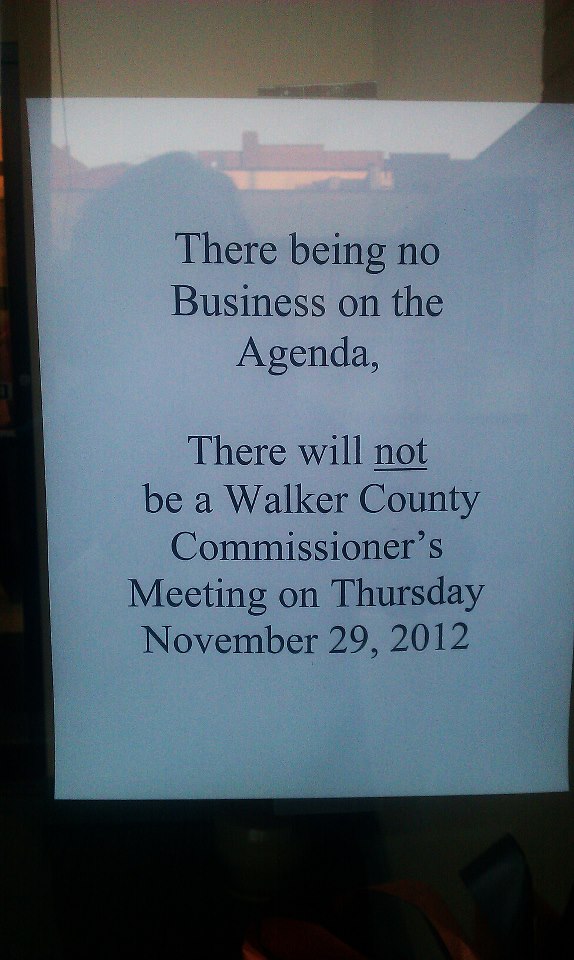 Walker County's last Commissioner meeting was October 18th. Legally the county MUST meet once a month, and Bebe promised two weeks ago on UCTV she'd have one today. Walker County continues to operate outside the law, no meetings, no budget, and sorry lying leadership. Everyone who voted for Heiskell should be ashamed of themselves.
Meanwhile, the county and three of four cities are still at a stalemate with sales tax revenue negotiations.


Georgia taxpayers (business and private) can divert a portion of their state taxes to scholarship funds that help kids attend private schools. Total funding is legally limited to $51 million a year but school choice advocates want to double the amount next year to $100 million.


Roper job fair today noon to 5 at the Community Room. Some of the jobs are physically challenging, but they start at $10.25 an hour which beats fast food or running the register at Kangaroo.


Dalton's police chief arrested a burglar while taking a jog off duty on Thanksgiving day.

Friday Advertiser Spotlight: Use CVSphoto.com to print out those Thanksgiving or Christmas memories. Order and design online, then pick up photos at CVS right here in town. That's CVSphoto.com.
For today's links and any breaking news, follow the Underground on Facebook or Twitter.