2013
07.08
Days of rain devastated last week's Independence Day celebrations, resulting in mass cancellations of outdoor fireworks shows. LaFayette, fortunately, held its annual Freedom Festival on rain-free June 28th – but the city's regularly scheduled downtown car show last Saturday wasn't spared.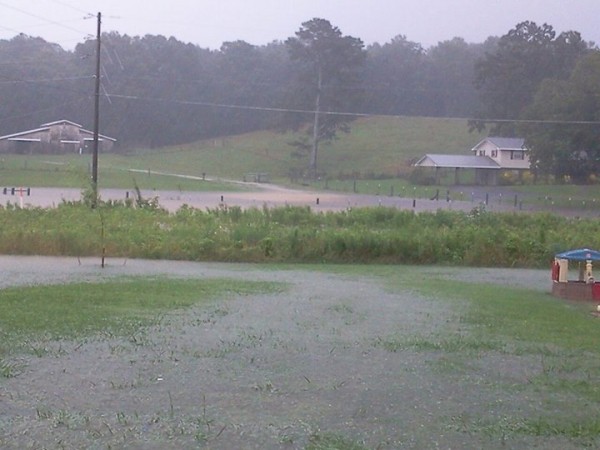 More concerning than wet fireworks are washed-out roads and flooded buildings. As this is typed early Monday morning, there are reports of water covering roads all over the Catlett/Noble/Naomi area and several issues in Chickamauga. Among the worst are Lake Howard Rd, Veeler Rd, GA 95, and Arnold Ln – as shown above. There are also reports of water inside the Rock Spring Dollar General on Kay Conley Rd.
Walker County fire crews were deployed late Sunday to clear downed trees and debris from county roads. Thoroughfares may still be flooded or blocked throughout the morning; anyone who needs to travel should be careful and check local TV or radio news for updates on road conditions.










LaFayette council meeting, 7:30 tonight. Another round of streetscape work will be discussed, among other things. A date to qualify for November's council election will also be set – about time to start focusing on that.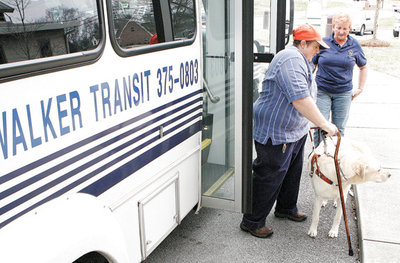 Only a week after LU broke the news about Walker Transit losing funding, the local paper attempts to cover the issue. According to THIS piece, the service will continue without interruption or change, but that's untrue – regular riders are already being told that they can only use the low-cost busses for medical purposes, not to shop, get to work, or participate in social activities.
"The county is in such dire straights, she said during her Thursday, June 27 meeting, that she would prefer to first assess the program to make sure that covering the cost is worth stretching the county's already tight budget."
She's pausing a program that helps old people get to the store, that helps disabled people get to work and support themselves, to "assess" if helping 4,000 people is worth $348,000 a year.
But she REFUSES to pause development on Lookout Mountain or at Mountain Cove Farms to "assess" if those wasteful, pointless projects help anyone except herself and her friends/family.
Heiskell says she might call in a loan from the county Development Authority. But the Development Authority might not have that money, considering how much land it keeps buying.. And Bebe's over development and over transit, if she wanted to do that she could do it today without interrupting or stopping service.
She's just blowing smoke and hoping people will stop paying attention as she slowly dismantles Walker Transit.


Walker Transit's director, meanwhile, confirmed she no longer has a job: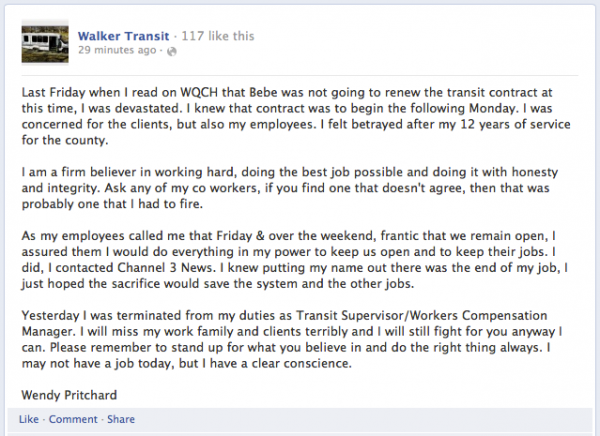 Pritchard says her firing was officially for insubordination, despite a clean record and no reprimands over a 12-year career with the county. She did, however, speak off-camera to a reporter from Channel 3 about the transit shutdown. Her action in contacting the media may have given the program more time, but it resulted in her vindictive firing.
That's not the only leadership change at Walker Transit.
According to another article about Transit, Emergency Services Coordinator David Ashburn is no longer running the road barn (which includes Transit) day to day. He's been replaced by Rodney Parker, who at various times has been referred to as the county's building inspector and road supervisor.
Ashburn is ALSO off the Hutcheson board. At one point he was on three different committees at HMC but is apparently stepping down from all of them.
It's not clear if Ashburn's removal from the road barn is related to Heiskell's screw-up with the Transit contract, but his decision to leave Hutcheson was made before all that happened. He's still supervising 911 and emergency services (which is what his job is supposed to be), Mountain Cove Farms, and Walker County Police. If it's a punishment it's not much of one.
County employees say he's got diabetes and other ailments and hinted last year that he'd be dropping some responsibilities after the election. During a meeting at the road barn last week Bebe said his plate is too full – which happens when you're made unofficial director of every single county agency due to disorganization and incompetence at the top.


A scary situation on Saturday ended with happy news:
WQCH Radio, 07/06/13:

"MISSING BOY FOUND IN GOOD CONDITION: LAFAYETTE POLICE LOCATED A MISSING 8 YEAR OLD AUTISTIC CHILD FRIDAY AFTERNOON.
"THE BOY LEFT HIS HOME ON WINDY TRAIL, ON FOOT. POLICE ORGANIZED SEARCH TEAMS, AND THE CHILD WAS LOCATED IN WOODS ABOUT A QUARTER-MILE FROM HIS HOME. LAFAYETTE POLICE CAPTAIN STACEY MEEKS SAID THE BOY WAS COVERED IN MUD, BUT WAS RETURNED-HOME IN GOOD CONDITION."
LaFayette PD and other emergency responders turned out in huge numbers for the search. The child was finally found in the woods by a neighbor with a dog.


Investigators declare cause of Happy Valley Farms fire "indeterminate" because the barn is "too far gone" to find an origin.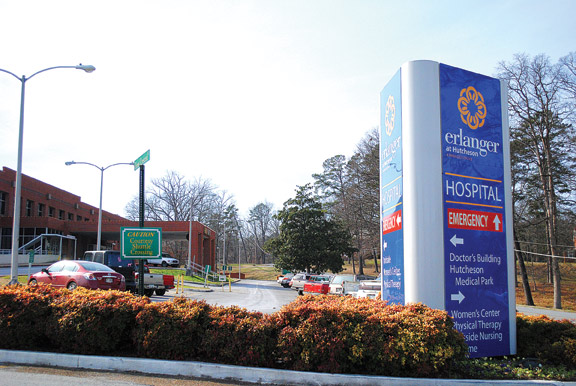 In November 2011, Hutcheson Medical Center renamed itself "Erlanger at Hutcheson." The long name didn't gel; after about six months media reverted back to just "Hutcheson" and the rest was ignored.
Erlanger has now agreed to lease the facility for ten years, but HMC's PR firm confirms that it will be referred to as simply Hutcheson Hospital in all official statements. What a waste. Hope the old signs are stored somewhere.


25-year-old Jennifer Wallin of Doc Love Ave. LaFayette was arrested last week for wandering around Fort Oglethorpe drunk. She was later discovered to have property stolen from a nearby school.


Lawyer for a Whitfield Co. man accused of stabbing a Villanow resident to death in April says his client acted in self defense.


As part of his effort to legalize real fireworks in Georgia, Senator Jeff Mullis has admitted to media that he breaks the state's fireworks laws every year – or has until 2013. Mullis is right about changing the law and how many people break it – just too bad he won't put this much effort into changing things that matter a lot more than fireworks.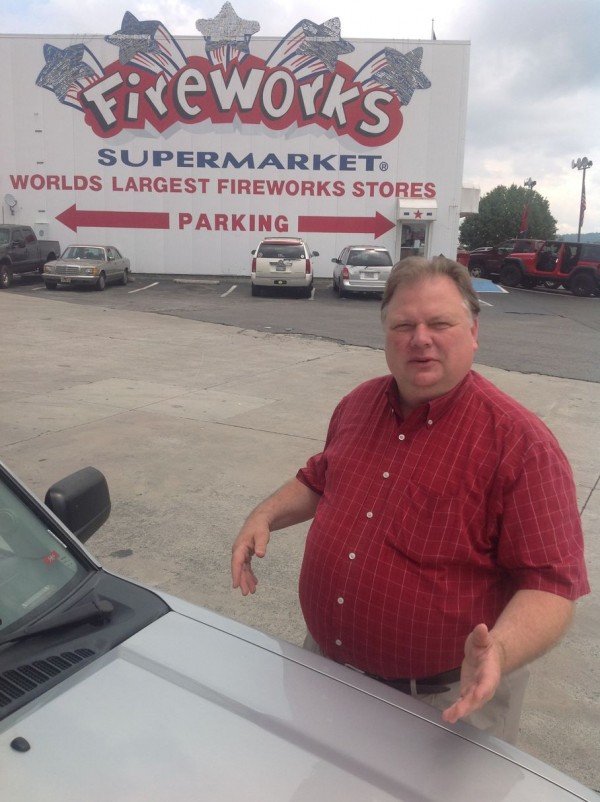 He could be out fixing the state's ethics laws, problems in the corrections or juvenile justice systems, repenting for TSPLOST, reforming the sole commissioner system, campaigning for asset forfeiture reform, but no. He's spending his time and effort to make his traditional illegal fireworks show legal.
"Yes, fireworks are inherently dangerous, the former fire chief of Chickamauga said. But they're even more hazardous when pushed underground. 'Why don't we just regulate it, put some safety guidelines in there for distributing it, selling it, purchasing it and who shoots it? It's safer than having an illegal product that's not regulated,' he said."
Maybe he's perfecting his technique and arguments in preparation for legalizing marijuana in 2015. Same arguments proponents of that product use when they advocate for making it legal.
(Jeff doesn't shop at "Big Daddy's Fireworks" because all the other customers assume he's the guy they named the place after.)


Chickamauga's "public" school system is raising tuition for out-of-city students by $200 to $700 per year. School superintendent says Chickamauga system is "at full capacity" with no room (or desire) to expand.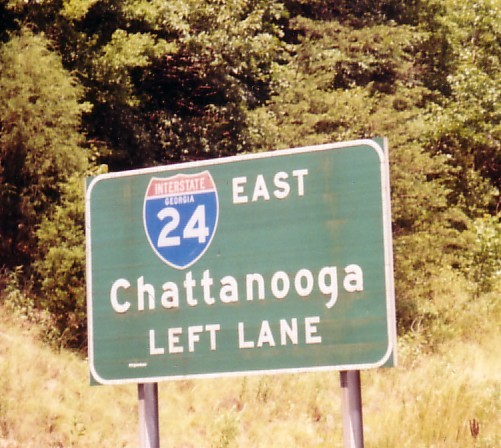 Dade County's state roads, essentially isolated from the rest of Georgia, have long been neglected by GDOT. After years of complaints, the state has finally hired a contractor to handle every aspect of maintenance along Dade's tiny sections of I-59 and I-24.
Dade's got TWO interstates, including I-24 which is a major link from Chattanooga to Nashville, but only has three exits. With a functional major rail line and these highways, you'd think they could develop the county into an industrial power but Dade still comes off too much like a rural backwater.
Maybe having mowed grass and better maintained pavement along the interstates there will help bring in business.

Dade is also getting $200,000 from GDOT to help with an estimated $1 million in road damage caused by May's heavy rains.


"SURE, WALKER COUNTY can afford to let firefighters drive a $640,000 fire truck to breakfast at Sonic — no budget, so anything goes. Wake up, residents." –Rant, Chattanooga Times Free Press

"New Dawn" in Kensington is more than just Camp New Dawn – it's also a working farm, growing produce and grass-fed beef.

Everett Heritage Farm is another "certified naturally grown" farm in Walker County, operating near New Dawn in Kensington.

In other agricultural news, a Whitfield County third grader has grown a 39lb cabbage. He's now in competition for a $1,000 scholarship.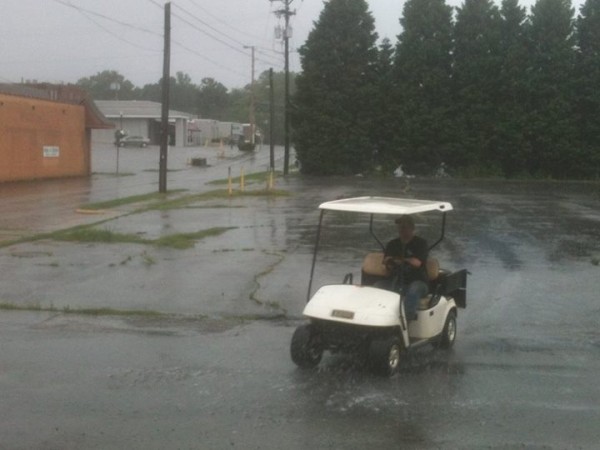 Wet summer weather is a good excuse to have outdoor toys and equipment serviced at Elite Power Sportz on North Cherokee Street. When it DOES get dry, you'll be ready to go.
Many thanks to Elite for sponsoring the LU blog over the last few weeks.

A year ago, LU took a second look at "Real Bright SunRae Water" – the supposed water bottler moving into a polluted former carpet mill in Kensington. Careful examination of the company showed it was either a non-entity or something much nastier than a water business.
LU was branded anti-business for the piece, but a year later there's been no progress at the site, no obvious jobs created, and the water bottling idea has been abandoned in favor of a fish hatchery.
The Underground supports businesses. LEGITIMATE business, not snake-oil salesmen taking advantage of an election year.


A growing collection of American war correspondence stretching from the Revolution through current conflicts highlights the sacrifices and observations of the soldiers who have fought to preserve our nation.


For today's links and any breaking news, follow the Underground on Facebook or Twitter.