2011
08.03
UPDATE 08/19/11:
The voter registration rally on August 20th has been cancelled.

Even though ink from 2010's election results has hardly dried, national media outlets are already focusing on the 2012 campaign season. More than a dozen serious (maybe) candidates for President have surfaced, and several state primaries will be held as soon as next January.
All that focus on national politics means, as usual, equally important local races are falling between the cracks. In 2012 we'll also have votes for state and federal representatives, state senators, SPIDITSLUT sales tax, County Commissioner, County School Board, and Walker County Sheriff. But first, this November 8th, residents of most Georgia municipalities will be given an opportunity to vote for their city leaders.
Despite the minimal attention local races get, our daily lives are impacted greatly by votes that determine who gains, keeps, or loses power within city and county government. Mayors, councilmen, and commissioners are responsible for local infrastructure, law enforcement, property and sales taxes, zoning laws, building codes, utility rates, and even who can provide cable TV service. That's why it's important to be informed about local candidates and their issues. Meanwhile, deadlines for candidate qualification and voter registration for this November's vote are rapidly approaching.
Here's a preliminary overview of campaign developments so far:
City of LaFayette / City Council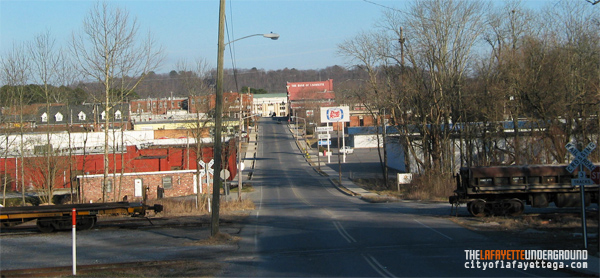 Every-other year LaFayette votes for half its elected leadership. In 2009 we voted for two council seats and mayor (incumbents swept the election); in 2011 three council seats will be contested. Unlike past years, at least two of those council seats will be vacant as Eric Tallent and Bill Craig have indicated they have no plans to run again. That means the council will have at least 2 new members next year, maybe three if a strong candidate steps up to run against Wayne Swanson. Three new council members would make a majority since the mayor only votes in ties.
City Manager Johnnie Arnold has also been telling people that councilman Norm Hodge (who isn't up for a vote until 2013) is moving out of town and "considering" stepping down. (The legality of someone with an out-of-town address not stepping down is something we'll have to check on if he decides to keep the seat.) If he quits in time to allow a vote for his replacement in November, that's a rare chance for four new people on the council next January. There's a good possibility that Andy Arnold and Mayor-For-Life Neal Florence might be the only members of the current not-competent-to-run-a-graveyard regime left in office six months from now.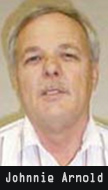 If that wasn't opportunity enough, LaFayette will also be getting a new City Manager. As the Underground told you in January, Johnnie Arnold will also be stepping down to become "assistant city manager" in October, staying on to train his replacement until next March when he reaches retirement age. Since Arnold isn't leaving until March the city could wait until January to make him redundant, but that would put the decision of who to hire in the hands of a new council. Picking a new CM now allows current leaders keep some control even after they leave office.
Applications for the city manager position are being accepted at city hall, but insiders say councilors are intending the job for former councilman and city contractor Mark White – a decision new council members will probably want to revisit once they've been sworn in. We need a new city manager who's competent and capable, not just some new flunkie trained by the old flunkie – but even with White in place, LaFayette will be an entirely different town if we wake up in January with four new people on the council and a new person in the city manager's office.
When the election does come on November 8th, LaFayette residents will be using electronic voting machines for the first time in city history. Computer terminals borrowed from the county will speed up vote counting once the election ends and give voters more confidence that their ballot was counted. The last city vote in November 2009 involved paper ballots filled out in pencil and then hand-tallied by FiSDOP women, which raised a lot of concerns about possible shenanigans. Moving away from that antiquated system might produce vastly different results than we've gotten from the last dozen city elections.
Candidate qualification for LaFayette City Council will be August 29th through September 9th. Candidates must pay $180 at City Hall on Duke Street to appear on the November ballot. Until the deadline passes we won't know for sure who's qualified to run or who's decided for sure to retire. As of today only one person, James Cole, has announced plans to run for the council.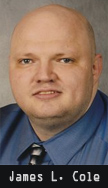 James Lewis Cole is a 32-year-old single father raising two kids under the age of ten. Cole recently worked for Hays State Prison but took a leave of absence in order to handle a family situation. He's lived in LaFayette his entire life except for a few years during high school and currently resides on McLemore Street in the city's 3rd Ward. Cole describes himself as "the last person most people could see getting into local politics" but wants to be on the council to put his mouth and actions "on the same path."
Cole says he's not affiliated with any political party and has a primary goal of holding the city accountable for every dollar that goes in and every dollar that goes out. He says he wants "to see the city doing more for everyone who lives here" and will work to make city departments follow the Sunshine Laws more closely. He's asking the citizens for input, which the current council absolutely does NOT do, and expresses a desire for "everyone to have a voice in every aspect of city operations."
Cole will be running for the Ward 3 council seat currently held by Bill Craig. Cole has a campaign Facebook Page, can be e-mailed at jameslcoleward3@gmail.com, and can be called at 706-996-5788.
That leaves no declared candidates to run for Ward 4 (Eric Tallent's seat) or the at-large council position currently held by Wayne Swanson. We've heard rumors of other candidates, including 63-year-old former one-term councilor Judy Meeks (mom of LPD detective Stacey), 77-year-old former Linwood mayor and LaFayette councilor Melvin Bridges, musician Vic Burgess, and a couple of local businessmen who never held elected office before. Some are waiting on Norm Hodge to make an announcement about stepping down before deciding to run, but the city manager's repetition of that rumor might be as much about keeping people out of the race due to uncertainty as it is about drawing them in.
The biggest obstacle for candidates running in LaFayette is the way the city's charter handles ward representation:
LaFayette is divided into four wards, each containing a similar number of residents. Each ward gets its own councilman, and a fifth councilman represents the entire city "at-large." The mayor is also considered to be "at large" and serves as the city's chief executive in legal matters even though he only votes when the council is tied.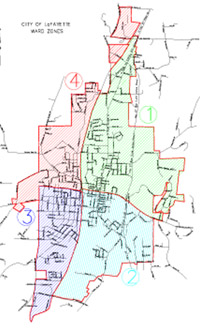 Appropriately, a council candidate must live within the ward he (or she) represents. Unfortunately, people who vote for that councilor don't have to live within the ward. The entire city votes for every ward seat, meaning candidates to represent Ward 4 (Linwood and Northwest LaFayette) must get votes from citizens living in all the wards, including FiSDOP neighborhoods off Duke Street, at the lake, and on Alpine Drive. People living on the east side of town are more politically active than those on the west side and have more resources at their disposal – which is why every elected LaFayette leader acts as if the west side of town doesn't exist, even when they live there.
New candidates can try appealing to east-side FiSDOP voters, but those people always turn to tried-and-true familiar folks like Meeks, Swanson, and Bridges who they can trust to advocate for their interests. The interests of east-side residents (things like the number of working carts at the golf course) are 180° opposite and mostly incompatible with the needs of youth and and residents living on LaFayette's west side.
For that reason, any new candidate hoping to get a seat this fall will have to tackle issues of importance to younger voters and residents of Linwood and West LaFayette (including inconsistent law enforcement, collapsing streets, increasing utility rates, and limited opportunities for children), then convince people in those areas to come out and vote while still appealing to a handful of residents living on the other side of town.
Once elected, new council members can work to change the city charter, allowing only residents of each ward to vote for those who would represent them. A new council would also hopefully examine every department leader's authority, pay, and qualifications (beginning with the new city manager, followed quickly by the unqualified police chief) and make any necessary changes to those positions and the general structure of city government.
City of Rossville / Mayor & City Council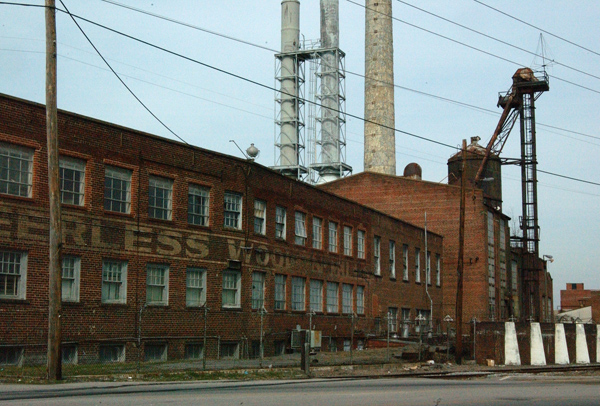 The LaFayette Underground doesn't normally focus on issues in other cities, but this year's municipal votes are an opportunity to clean house across the board, sending a message to every elected leader from city to state level that we're ready for something better. Changed leadership in Walker County's largest towns can translate into a changed attitude for the entire county, making Rossville's November vote worth checking into as well.
Like LaFayette, Rossville also has a single declared candidate for its city election: 43-year-old businessman and father-of-four Les Coffey, who's campaigning to replace mayor Johnny Baker. Baker recently said he has no plans to run for mayor again unless "no one he feels is qualified to lead the city files to be on the ballot." Rossville doesn't use a city manager, so the mayor there has more direct control over the city's day to day operations.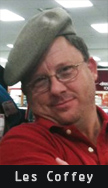 Candidate Coffey's family owns the old Peerless Mill property in Rossville and has set up several businesses in the facility, but blames Rossville's government leaders (including Baker) for interfering with his progress. Coffey has charged Rossville police officers and police chief Sid Adams of breaking into his mill to steal equipment for a former tenant, of harassing him and his family, and of providing inadequate law enforcement or fire protection to the property. Coffey and Rossville have been battling in (and out) of court for years over ownership of buried sewers beneath the mill, and Coffey has also been critical of the city's decision-making process regrading development deals like the one at recently-closed Roy's Grill.
Rossville has, in turn, accused the candidate of making terroristic threats and stopping up the same sewer, arresting him and his wife multiple times for various minor infractions and putting him on the Walker County's Most Wanted list back in June. The battle back and forth has been controversial and often plays like a Mexican soap opera, but whatever side you're on between Coffey and Rossville you've got to admit the election should be interesting to say the least.
The Coffey-funded "Clean Up Rossville Now" Campaign says their goal is to clean up corruption in Walker County's second-most-populated city and has made efforts to support any candidate with a similar goal. Clean Up Rossville NOW is setting up a Web site at www.cleanuprossville.com. Les can be contacted by e-mail at lesc@lescoservices.com.
No other candidates for Rossville mayor or two contested council seats have been announced yet. Candidate qualification in Rossville is August 29th through September 2nd, making Lafayette's two-week qualification period seem almost lengthy by comparison.
Walker County / Sole Commissioner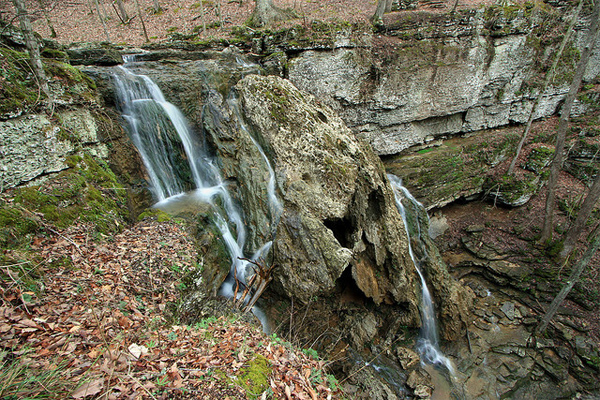 Even though the first primary votes for Walker County Commissioner won't be held until July 2012, a candidate for that position has already made his intentions clear.
Dr. G. Paul Shaw Jr. of LaFayette, a gulf war vet who retired last December after 30 years of practicing medicine, went public on July 4th with a Web site and press release announcing a campaign to become the next Walker County Commissioner. Dr. Shaw's goal to replace Bebe Heiskell was no secret; rumors of his desire to run for office circulated well before his retirement, and the Underground predicted a run for commissioner or mayor way back in January.
Not only does Shaw want to be the county's next sole commissioner, one of his primary goals is to also be it's last sole commissioner by ending the archaic sole-commissioner form of government we've been under since 1940. Shaw's "Take Back Walker County" site says he will call for a mid-term vote asking county residents if they want to stick with the current system or change to a five-member commission representing each of the county's five ZIP-codes.
When asked about Dr. Shaw and his plans to bring in a commission, current commissioner Heiskell said "there's a lot [Shaw] just hasn't found out yet" and insisted Walker County residents love the current elected-monarch system: "All I have ever heard is that they are satisfied with the sole commissioner government."
Apparently Madame Commissioner is hard of hearing. In the time the Underground has existed, one thing we've never had anyone disagree about is the need for a commission-based Walker County government. The old ways might be fine for places like Chattooga County with a population of 26,000, but Walker County's nearly 70,000 people deserve to have their interests represented by a body of leaders instead of a single elected person who only becomes accountable every fourth year. Every city in Northwest Georgia (including tiny Lyerly with only a few hundred residents) has a multiple-member board leading its government, so why is it acceptable for a massive county with a larger budget and more citizens to only have one elected leader?
Heiskell isn't just deaf, she's disconnected from reality after decades of government employment. 2012 will end her third (hopefully final) four-year term as Commissioner, but before becoming Queen of the County she spent years employed by Walker County and the City of Chickamauga. All that time on government payroll, surrounded by other lifetime politicians like Roy Parrish, Jeff Mullis, and David Wish-We-Had-More-Tornado-Deaths Ashburn, has left her with no idea what normal people really want or need.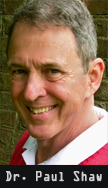 Disconnected leaders serving three, four, or five terms will also become a thing of the past if Shaw wins the commissioner's office, because he promises to let Walker County vote for single- or double-term limits on county leadership. (That will hopefully also apply to the Sheriff's Office, as Steve Wilson is looking to win a fifth term in 2012.) Shaw believes in term limits so much he's vowed to limit himself to having only one, serving just long enough to make those crucial changes to the county government structure.
A one-term pledge might actually hurt Shaw's chances of winning over voters. It will take every minute of a single four-year term just to drain the proverbial swamp of Heiskell's administration; if he can't accomplish all his goals in that time he should be committed enough to serve a second term (but not a third) in order to see campaign promises completed. And voters would be well served to have Shaw sit, at least for a while, on the board of commissioners he'll be shaping after we approve it in 2014. He may reconsider the one-term pledge, but if he does it should happen before he's elected so future opponents can't accuse him of breaking the promise.
We have a few other concerns about Shaw, the biggest being his presence on the City of LaFayette airport committee. But that's a minor issue compared to the big-picture goal of having a reformed, refocused county government. Many in LaFayette know and like Dr. Shaw, and if the county election was only held for LaFayette he would win easily. Unfortunately his name isn't as well known in other places, particularly Chickamauga where Commissioner Heiskell finds her strength and support.
Bebe is disconnected from average people, but she's no dummy and she's been a politician for longer than a lot of voters have been alive. She knows where to apply SPLOST funding to make the biggest impact on likely voters, and has the connections needed to out-advertise and out-campaign anyone. In the first six months of 2011, Heiskell raised $44,600 – but only $18,450 from individuals and businesses with Walker County addresses.
Most of the remaining $26,150 came from Roper parent General Electric ($1,000) and a mixture of Georgia- and Tennessee-based contractors hoping to do business with Walker County in the future. Heiskell's campaign also got a $2,000 donation from an Ohio company that benefitting from an $800,000 bond sale the Commissioner will finalize on August 10th.
Full list of Heiskell campaign contributions and expenses as-of June 30th. (PDF)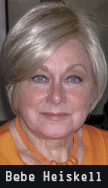 Heiskell has already begun spending the funds on wine and food for fundraisers, t-shirts, printing services, and advertising in the Walker County Messenger and LHS yearbook. Her expenditures will shoot up considerably this fall, and so will the amount she's able to collect from contractors and friends who want her attention. Her contribution report for the second half of 2011 will undoubtedly blow away the report filed for January-June. With all that, there's no way Shaw can raise as much money as his opponent, but as he recently said, "She can out spend us but can't out vote us."
The key for Dr. Shaw to win will be name recognition outside of LaFayette, and strong voter turnout in areas where his name is already known. He will absolutely have to spend money on advertising with billboards, radio, and TV to get Walker County familiar with his name, and should also match or exceed anything the current commissioner spends for ads in the Messenger so the paper is "motivated" to treat him as gently as they treat her. He'll also need to invest his time into talking with potential voters in LaFayette, Villanow, Kensington, Rossville, and Lookout Mountain to encourage a strong showing at the polls next year while associating his opponent (quite deservedly) with the county's economic and infrastructure woes.
LaFayette residents supporting the doctor can help make up for his financial disadvantage by spreading the word about him to their family or friends (especially those in northern Walker) and coming out to vote in record numbers. The rest of Walker County can out-vote the Heiskell-supporting "Chickamauga Mafia" but only if we turn frustration with the current regime into votes for a new county leader and a new form of government.
Dr. Shaw's campaign Web site is www.takebackwalkerco.org. His campaign also has a Facebook page. He can be reached through e-mail at shaw2012@takebackwalkerco.org.
Voter Registration Rally
In all these races, it's clear that the key to getting new people into office is to get new people voting. LaFayette has over 7,000 residents, but in the 2009 election slightly less than 1,000 showed up to cast a vote. Likewise, only a small fraction of Walker County's 68,000 people voted in the 2008 primary election. Some don't vote because they think their vote doesn't count, but many don't vote because they aren't registered to.
To register new Walker County voters and encourage already-registered voters to participate in the 2011 and 2012 elections, a Voter Registration Rally will be held in late August. The rally is being organized by candidate James Cole, but the goal isn't to rally voters for him, just to encourage more people to vote: "It doesn't matter who you are voting for, it just matters that you are voting when the time comes."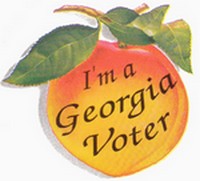 The rally will be held Saturday August 20th at Cherokee Farms, 2035 Old Mineral Springs Rd (right outside town) starting at 10 AM and wrapping up around 8. Ooltewah's Glory Denied and LaFayette musician Colby Curry are confirmed performers, with several others scheduled. Food will also be served during the rally, and at least two of the candidates mentioned here (Cole and Shaw) are planning to attend along with a tentative yes from Coffey if he's not in jail that day. Other candidates are welcome to attend and can e-mail Cole to RSVP. The registration rally has a Facebook Event page.
Anyone living in Walker County can register to vote during the rally regardless of the precinct where their vote is cast. Transplants registered to vote in other communities can also update their information to be ready for this November's vote. Before the rally, residents can check their registration status, voting precinct, and local legislators at the Georgia Secretary of State "My Voter Page." The registration deadline for this November will be October 11th.
It All Adds Up
This year's election presents a rare opportunity for real, lasting change. With three or four council seats up for a vote, the residents of LaFayette – using the security of electronic voting machines – can clean house in November. Rossville voters can, likewise, replace several councilmen and an aging, corrupt mayor who's claiming to be done with the job. Not just voting to change who holds elected positions, but voting to end the attitude of derision and selfishness that has slowly rotted away the foundations of our community.
That attitude can spread from the cities and cover all of Walker County by sending a message to leaders that says they will be held accountable for their actions from now on, and a message to voters that tells them their voices can be heard now and in the future. The voters can be heard this year and next, but to be heard they must speak through actions and votes. Others will be heard by standing up, doing hard work and risking public criticism, as solid candidates deserving of our votes.
This year and next may be the most important local election cycles in a generation, but if we don't get involved they may pass us by without anyone noticing a difference. It's time to take control of our future.