2011
04.01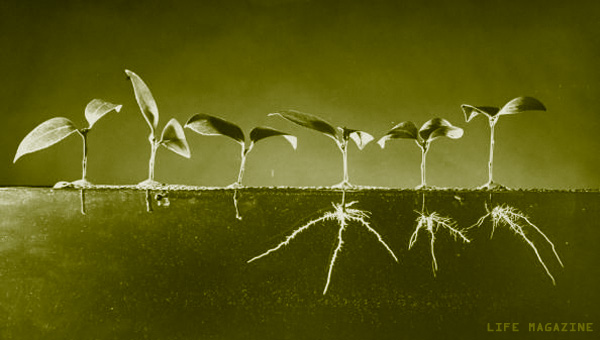 In recent weeks the LaFayette Underground has taken a lot of heat from locals who don't appreciate some of the things being said on this Web site and on the LU Facebook Page. Some of the criticism is appropriate; certainly there are going to be those who disagree with the opinions and perspectives expressed here and anyone who feels that way is welcome to say so in a civil manner. One goal of the Underground is to get people talking and thinking about local issues, so if you've done that we're satisfied even if you don't agree with 100% of what's here.
There are others, however, who don't disagree in a civil manner. Some have resorted to attacking the Underground through Facebook complaints, closing down two profiles in a period of two weeks. Others have made violent threats against The Underground, threats to break out teeth or even murder those who dare speak their mind online. One young man has sent messages to Underground Facebook participants threatening to follow them around in his car – and now another gentleman has threatened to destroy the business of someone he suspects of being involved with the LU.
We've said it before and have to keep saying it again: when people have no defense for their own actions or the actions of those they love, the only defense remaining is to destroy the messenger. We are continually accused of lying, of destroying the city, of making things up – but none of the ones making those claims have been able to prove us wrong or refute what's been said. Without justification for their actions, they turn to violence and hatred even as they bash us for being hateful. Destroying individual's private lives, unrelated businesses, careers, and families just to hide their own involvement in corruption.
There should be no doubt now as to why many participants in The Underground have chosen to remain anonymous.
One recent charge against the Underground relates to this Web site, particularly the cityoflafayettega.com domain. According to some, potential businesses check this site for city information and see nothing but negative news about the town. And admittedly much of the news here is bad – not bashing, but revealing wrong that happens beneath the surface; information that potential investors and residents won't be finding on the city's own Web site or in the local newspaper. But nothing discussed on the LU Web site is anything that wouldn't be made obvious with a quick tour of the city or a brief talk with residents.
Hiding the truth would do nothing to change the truth – as Winston Churchill once said, "The truth is incontrovertible, malice may attack it, ignorance may deride it, but in the end; there it is."
The LaFayette Underground has only existed since 2008, and the Web site wasn't a factor in local news until early 2010. Before that point the city had already lost major employers like Barwick, K-Mart, Dow-Reichhold, and Sweetheart. The community's image had already been destroyed by the likes of Brent Marsh, Sam Parker, and Bart Huskey. These things didn't happen because of a Web site not in existence at the time, and it's a real stretch for leaders who bear some responsibility for those disasters to begin blaming us for what's wrong in town today.
Earlier this week Chattanooga Times Free Press executive editor Todd Foster was asked about criticism his paper has taken over articles they recently published about gangs in the Scenic City. Foster said "we hold up a mirror to society. If you don't like what you see in the mirror, then change your society." At the Underground we're not claiming to be a legitimate newspaper by any means, we have a limited network of sources and no budget – but the same comment still applies. If you don't like what's said here, if you don't like the things we've written about, fix what's wrong or produce evidence that corrects something we've said in error.
Obviously if people are going to these lengths to accuse and attack the Underground, something being said is hitting home. If there was nothing to the LU, it would be easy to dismiss or ignore. Based on that, we are making progress.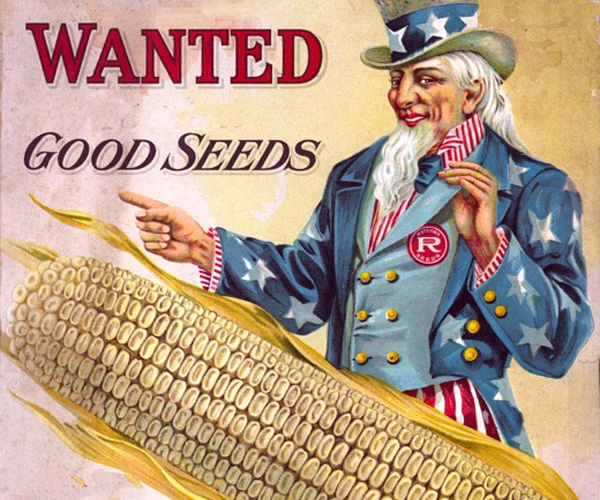 But as one commenter noted, "..this site does a good job of the seed, but where's the roots?"
And that's a good question. Lots of seed being sown, lots of things brought to light, lots of people thinking about things they hadn't considered before. But seed alone are useless without ideas taking root. Roots are not the responsibility of the LU but of LU readers.
Like much of what's referred to as Facebook activism or Blog activism, most support for the Underground is five-miles wide and a half-inch deep. Simple seed-planting isn't much without roots that grow from implanted ideas and actions taken in response to what's said. If people read the LU site and the LU Facebook, go "well yeah I guess so" and then keep voting the same way they've been voting (or continue to not vote); continue to not attend public meetings; continue not to call or e-mail their city councilmen, state legislators, or county commissioner; refuse to be that better candidate for local elected office; and never say anything to anyone ever… It accomplishes nothing.
Standing up for what's right isn't always easy, especially in an environment where so many are hostile. The people of LaFayette and Walker County have to not just read but stand up and fight – with words, votes, and peaceful action – to give root to the seed we've sown here. We need YOU to respond, to pick up the torch and move things forward, to put effort into changing LaFayette and Walker County for the better – otherwise we will forever continue on the current downward trajectory.
Do you care enough about the community's future, about the next generation, about those who will live here twenty years from now and those who lived here fifty years ago? Do you care enough to stand and do something? A few of us have begun to speak out, but we – without you – can only do so much. If you want to see these seeds bear fruit, you have to do your part to help them grow.