2010
04.05
The Walker County Board of Elections & Registration has announced plans to reduce the number of voting precincts in the county from 18 to 11, merging seven smaller districts into larger ones. This decision, supposedly made to save the county money, has already been approved by the state and will be implemented as-of the next election unless a court appeal is successful.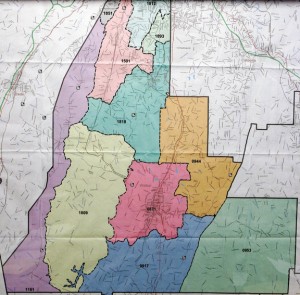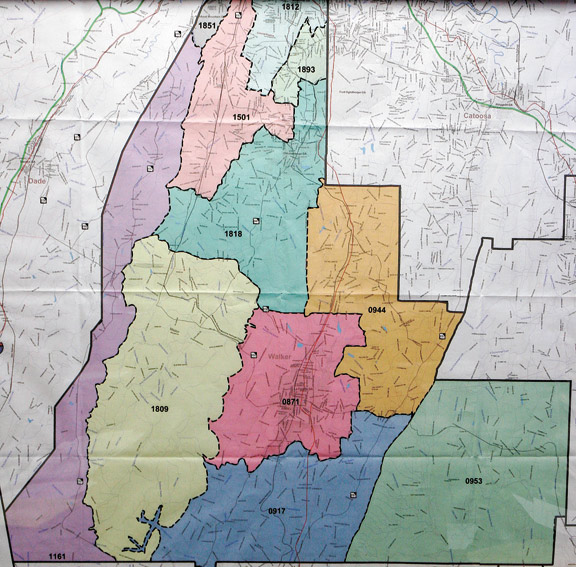 Arguments for the change include saving the amount of money paid to poll workers and clerks while reducing the number of voting machines needed for each election, a total cost reduction of $1,000 per election. Money is money, but that small sum is hardly worth forcing some citizens to drive an extra twenty or thirty minutes out of the way to vote, and will result in much longer lines in seven of the county's remaining eleven districts as four precincts will now have more than 5,000 registered voters. Elections officials commented that many voters have chosen to participate in "early voting" that doesn't require a polling place to be open – but even if half the county's registered voters choose to vote by mail, reducing the number of places where everyone else can vote and increasing wait times will only lead to decreased voter participation.
This decision was made by the Walker County Board of Elections & Registration, a five-member panel that has no public accountability. Two of its members are appointed by the Walker County Republican Party, two by the Walker County Democratic Party, and one by the theoretically nonpartisan Walker County Probate Judge (currently Foye L. Johnson). Current board members are Elizabeth Edwards, Jim Cole, David Chambers, Jim Buckner, and Keith Edwards.
This is an issue that impacts every Walker County vote, not just on the county and state level but national elections as well. However, the elections board sought no public input about their decision and made no announcement or notice until it had already been sent to the state. Even Barbara Berry, county Elections Supervisor, complained on our Facebook that her opinion on the matter was deemed "unacceptable" to the board.
The decision to consolidate precincts isn't horrible, but it deserves to be discussed publicly among the people it will impact. A petition objecting to the change is being circulated by county planning director Kelia Kimbell, for information about it please contact her. Anyone wishing to comment on the precinct change is encouraged to attend a meeting scheduled for 8 AM this Friday (April 9th) at the elections office on the first floor of the Walker County Courthouse. The elections office can also be contacted by phone at 706 638 4349.