2011
07.19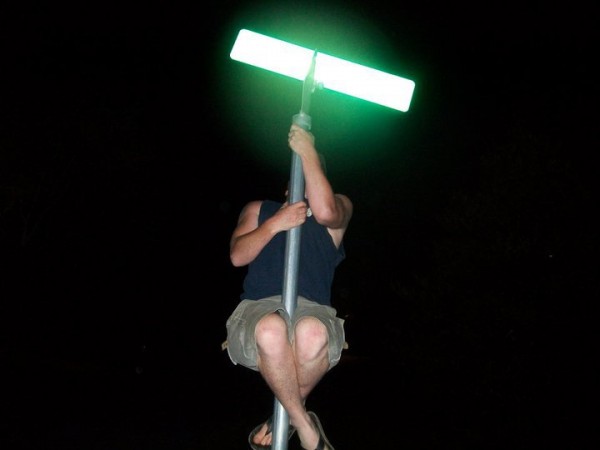 Stolen street signs can cost anywhere from $30 to $200 each to replace, depending on the size, design, number of colors, and customization. Poles and hardware are often damaged or stolen during a theft, adding to the overall cost of restoration. A national epidemic of sign stealing has driven many municipalities to use special security bolts or switch from metal to less-valuable plastic signage, but thieves still make off with thousands of signs each year – costing US taxpayers millions.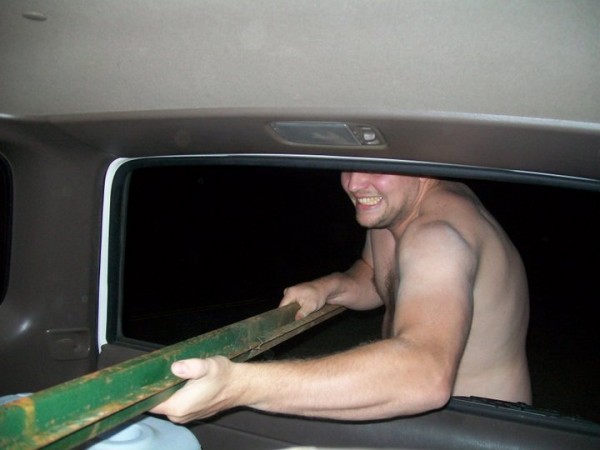 In 2003 an abnormally high number of road markers were stolen in Walker County. The sheriff's office eventually tracked down and arrested 23 Gordon Lee and Ridgeland students competing to see who could swipe the most signs. Estimates for the number of placards poached ranges from 300 to over 5,000, but the 23 students were only charged with taking about 500. After the arrests, sign theft in Walker dropped back to a normal rate.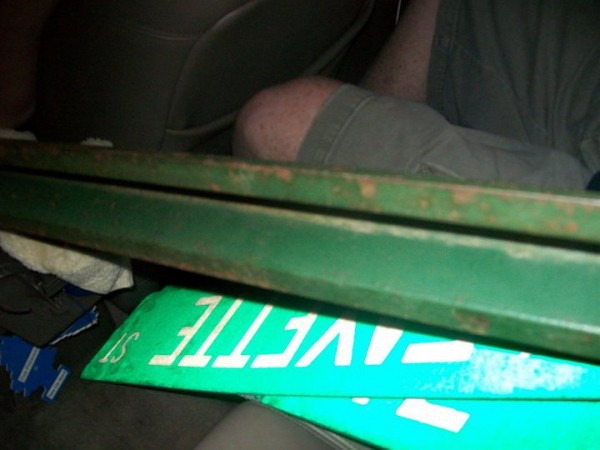 Some thieves will take any sign as part of a game or prank, and any metal sign is at risk of being pulled down and sold for scrap. But the most commonly stolen signs are those with famous, unusual, or humorous names. Some casual sign swipers will take placards that contain their own names or the names of places that have personal significance to them, such as these for Lafayette Street in Ringgold.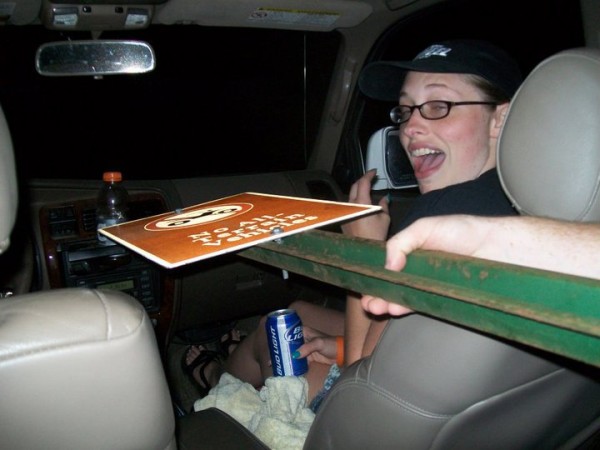 Some argue that sign thieves shouldn't be punished; stealing signs and playing pranks is a "right of passage" and "everybody does it" at some time or another. Plus the costs of arresting someone for taking a small number of street signs is higher than the cost of simply replacing the signs. But ignoring crime just encourages it – Walker County wouldn't have had 500+ signs carried off in 2003 if the first few engaged in such behavior had been promptly arrested.

When law enforcement agencies and other authorities turn a blind eye (intentionally or otherwise) to this type of "minor" crime it encourages the behavior to escalate. We saw that with the sign thefts in 2003 and have seen it for years with uninvestigated arsons in LaFayette. It's also the reason for a wave of unchecked vandalism currently underway in Rossville and a general increase in crime across Walker and Catoosa.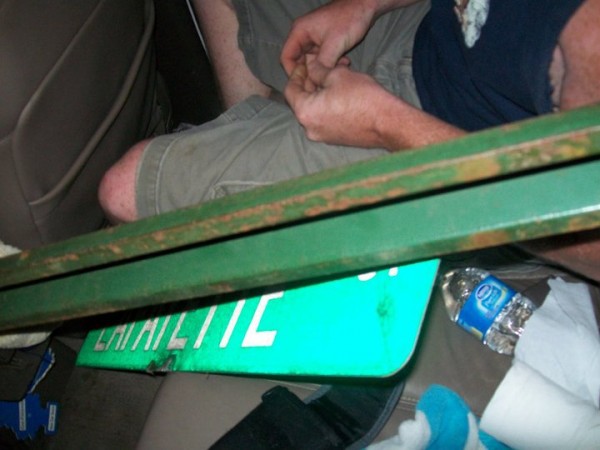 Sign burglars, once caught, can face punishments ranging from fines to community service and even (rarely) jail time. Stealing stop signs generally results in much stiffer punishment due to the potential for accidents, and thieves can be charged with manslaughter if an accident actually occurs; a trio of young sign thieves in Florida was sentenced to spend years in prison after a prank killed three teenagers. Even taking street name signs (as we see here) can cause loss of life if it results in an ambulance or fire truck not getting to someone in time.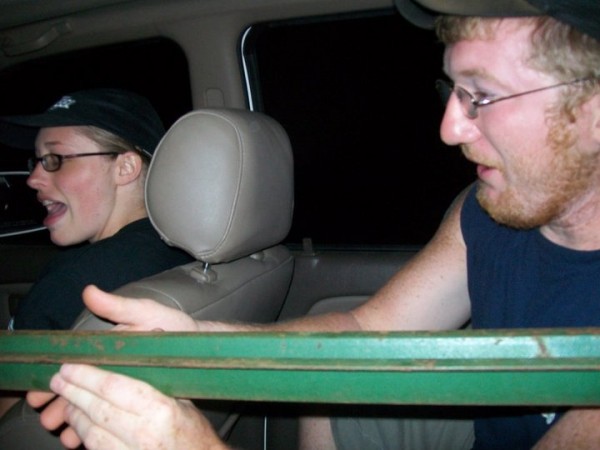 The youth involved depicted here are LaFayette natives in their early twenties who will be recognizable to many locals. Several of them were depicted, underage, in photos of a raunchy 2010 college drinking party we discovered online and posted on the LU Facebook earlier this year. Those photos led to a firestorm of controversy – not because of the illegal behavior depicted but because we dared to make them public. "Respectable" adults swarmed in to condemn this blog for daring to call out criminal behavior and defend the kids' actions.

We predicted that adult acceptance – even encouragement – of bad behavior would only lead to more of it, and these photos prove that to be correct. These kids have been taught by their parents (and parents of friends) that the law is for other people and they can do anything they want. In light of that, why would we expect to see anything any different from them? No respect for property in Ringgold or elsewhere, and no fear of prosecution when they brazenly posted the photos online for all their friends and relatives to see.

Someday these youth, and others with the same attitudes, will be adults, pillars of the community as some of their FiSDOP parents and grandparents are – and their uncaring attitudes will continue to reflect the attitudes displayed by those adults who have already been running LaFayette and Walker County into the ground. When someone treats the community and its residents as a personal playground to vandalize or disrespect however they choose, it doesn't take long for things to fall apart. And until that changes, through demanding accountability for everyone regardless of age, connections, or family name, LaFayette and Walker County will never go beyond being a glorified criminal culture.

These photos and names of the adolescents in them have been turned over to the appropriate authorities, who will hopefully investigate the sign thefts. But even if they won't, we've posted them here hoping (probably idealistically) that public pressure against the kids or their families will discourage such activity from continuing into the future.