2016
02.23
A close examination of Senator Jeff Mullis' campaign finance reports reveals that he's underreported his donations AND his spending, violating state law, for years.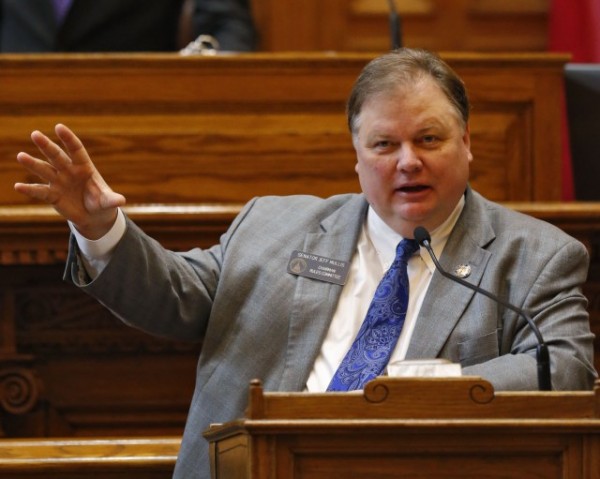 Since 2002 Mullis has raked in tens of thousand dollars more than he's reported, and spent at least a hundred grand on.. something.. more than he included in his spending reports.
In late January a Mullis spokesman said it's all due to clerical errors, shortly before they turned in ANOTHER false report to the state.
(Almost as bad, what Mullis DOES report shows that almost none of his financial support comes from individuals living in his district. At least 85% of every dollar Senator The Hutt rakes in is coming from out-of-district, frequently out-of-state, businesses.)
You want government transparency and honesty? Stop voting for this goon, or anybody else representing the Chickamauga Mafia.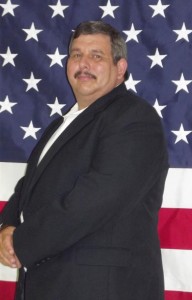 Jeff Long was responsible for 45 miles of road maintenance in Fort Oglethorpe. Now he's managing Walker County's road barn and has responsibility for (per the county) over 700 miles – but because the county wastes its money on other things, he'll only be paving nine of those a year using state grant money.
At a rate of nine miles a year, he'll have all 700 miles repaved in a little under 78 years. (Too bad there's not some special sales tax meant for road maintenance.. Oh wait, there is. And we don't use it for that.)
Long is working on a brine system to treat county roads for future winter weather, and recently got a separate grant to restripe about nineteen (presumably very short) county roadways.


A convicted sex offender and a relative busted for drugs last weekend in LaFayette, plus another LaFayette woman picked up for the same in an unrelated traffic stop…
WQCH Radio, 02/18/16:

"THREE PEOPLE WERE ARRESTED ON DRUG CHARGES AFTER LAFAYETTE POLICE MADE A COUPLE OF TRAFFIC STOPS ON SUNDAY [week ago].
"FOLLOWING UP ON A TIP ABOUT AN 'IMPAIRED DRIVER,' POLICE STOPPED WENDY LABELLE ESPY OF LAFAYETTE, ON NORTH MAIN. THEY NOTICED SIGNS OF IMPAIRMENT, INCLUDING SLURRED SPEECH.
"HER PASSENGER, MICHAEL PETER ESPY, APPEARED TO BE HIDING A PILL BOTTLE, ACCORDING TO THE REPORT. HE WAS CHARGED WITH POSSESSION OF A SCHEDULE-2 DRUG, NOT IN ORIGINAL CONTAINER. THOSE PILLS WERE IDENTIFIED AS OXYCODONE.
"ANOTHER PILL BOTTLE WAS RECOVERED FROM THE DRIVER'S PURSE, CONTAINING XANAX. MS. ESPY WAS CHARGED WITH DUI-DRUGS, POSSESSION OF A SCHEDULE-4 SUBSTANCE AND FAILURE TO MAINTAIN LANE. HER VEHICLE REGISTRATION HAD ALSO BEEN SUSPENDED.
Mr. Espy is a convicted child molester and registered sex offender in Catoosa County. Ms. Espy has a prior arrest from Catoosa, reasons not listed.
"IN ANOTHER TRAFFIC STOP ON COLRAIN STREET, ON A DRIVER AND PASSENGER WITH NO SEAT BELT, TABETHA MAE MOON WAS CHARGED WITH POSSESSION. SHE WAS A PASSENGER IN THE PICKUP TRUCK STOPPED BY POLICE.
"POLICE NOTICED HER 'PALMING' SOMETHING, WHICH TURNED OUT TO BE HYDROCODONE PILLS. A BAGGIE CONTAINING MARIJUANA WAS LOCATED IN THE WAISTBAND OF HER PANTS, ACCORDING TO POLICE."

Criminal charges are piling up against James Tyrone Carmichael [left], one suspect in a series of recent convenience store robberies.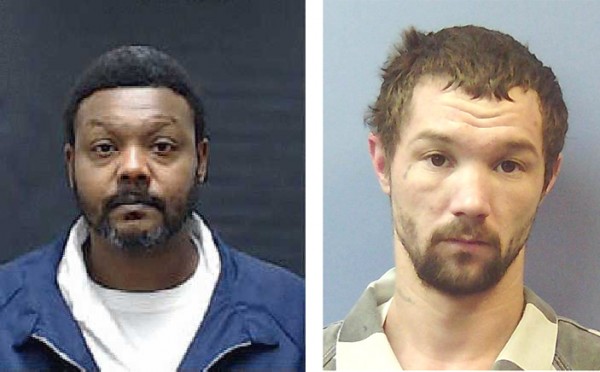 So far he's only been formally charged with crimes in Chattooga and Floyd, but is also thought to have been involved with robberies in Walker and Whitfield. He'll probably be charged with more, for those crimes, in due time.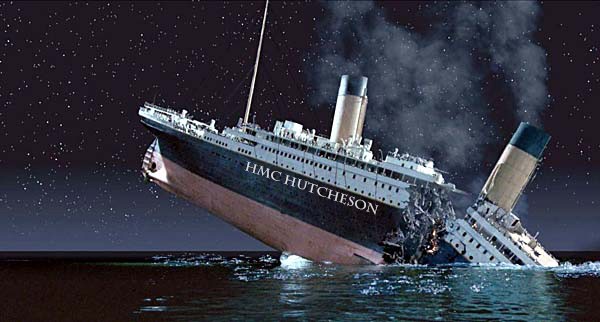 As LU reported months ago, former employees of Hutcheson are in a bind because their employee provided insurance plans weren't paid for at least a year before the hospital went under.
Many now owe hundreds, and some owe thousands or tens of thousands, for medical care that SHOULD have been taken care of by the insurance they paid for. And Hutcheson's new not-owner isn't responsible for any of it – the old hospital and its county owners are.
But old Hutcheson is a state-owned entity with government appointed leaders and a board chairman whose son is a state legislator. Don't hold your breath for anybody to get in trouble over it.


Last Sunday April Lee Yoder, 39, of Noble was arrested for DUI.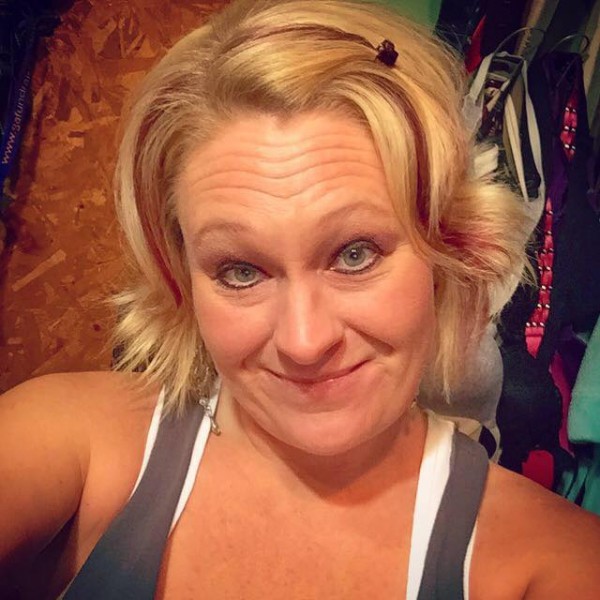 Yoder is an employee of Walker County 911; she's expected to be released from her county position as a result of the arrest if she hasn't been already.
This isn't posted to pick on her specifically, but to address concerns of several people who recognized the name in arrest reports as being a county employee and contacted LU about it.
All else aside, learn a lesson here. Don't drink and drive. Hopefully she'll learn the lesson and never do that again.


This week Georgia's State House approved a bill expanding the State Supreme Court from seven judges to nine. The measure would allow Gov. Deal to choose the new judges, giving him a huge impact on the court's makeup and its decisions for years, maybe decades, into the future.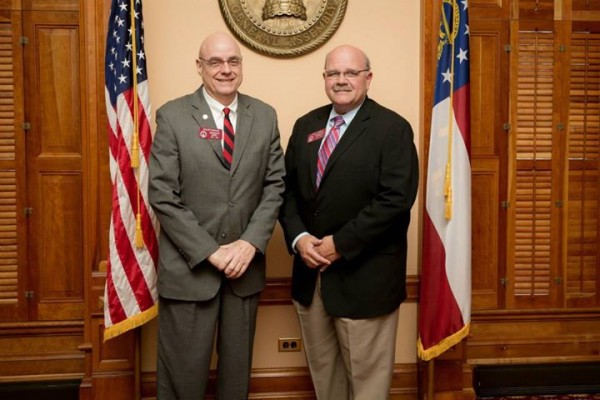 Both Steve Tarvin and John Deffenbaugh backed the bill. It still has to be approved by the GA Senate before Nathan Deal signs off on it.
Meanwhile in the Georgia Senate, a proposed bill that would block legislators from being appointed to state jobs by the governor (often in return for supporting his goals) within two years of their terms ending couldn't even get enough support to have a meeting.


LaFayette leaders say the city is ready to begin a second round of water line repairs under Chattanooga Street. Once utility repairs/upgrades are done the road will be paved.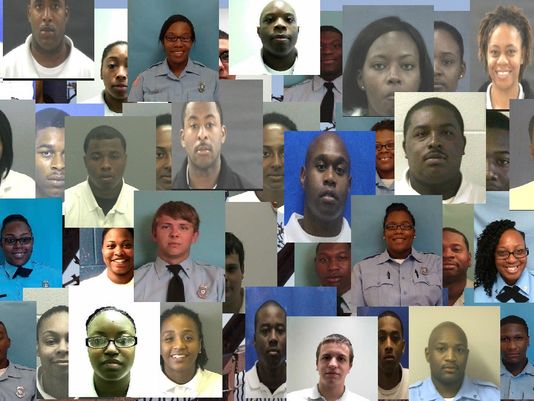 One scam conducted by GA prison guards now facing criminal charges was providing phones for a red light ticket scheme.
Mobile phones smuggled in by corrections officers were used by inmates to call people and demand payment for fake traffic tickets supposedly issued for running red lights.
One such scam targeting Flower Mound, GA. netted $5,915.80 from five innocent victims contacted at random during 2015.


If you're gonna get into a drunken fight with your SO at 2 AM, don't get so loud the neighbors call PD…
WQCH Radio, 02/19/16:

"A COUPLE LIVING AT CARRIAGE HILL APARTMENTS WERE ARRESTED BY LAFAYETTE POLICE, FOLLOWING A LOUD AND LENGTHY ARGUMENT REPORTED BY NEIGHBORS.
"ONE REPORT SAID IT SOUNDED LIKE FURNITURE WAS BEING TOSSED AROUND AT 2 IN THE MORNING, THURSDAY. POLICE FOUND THE MAN AND WOMAN – LOUD, PROFANE AND SMELLING OF ALCOHOL. MARIJUANA WAS ALSO LOCATED IN THE WOMAN'S PURSE.
"38 YEAR OLD JOSE ORTIZ ALCOVER AND 26 YEAR OLD ELIZABETH RIO ELLIS WERE BOTH CHARGED WITH DISORDERLY CONDUCT, AND ELLIS WAS CHARGED WITH MISDEMEANOR MARIJUANA POSSESSION."

Every few years incidents of horrible abuse or care of children involving Georgia DFCS comes into the news, and the state vows to reform the system or change its rules. But the bar never moves.
Ultimately there's no solution (beyond people's hearts changing) for the DFCS problems without spending a lot more money on foster care and DFCS offices, specifically the number of employees available to investigate abuse and keep tabs on kids after abuses occur.
Until Georgia is willing to do that, these sad cases will continue.


This week Georgia Department of Transportation and a KKK group are back in court to begin the final expected appeal of a decision permitting the Klan to adopt a highway.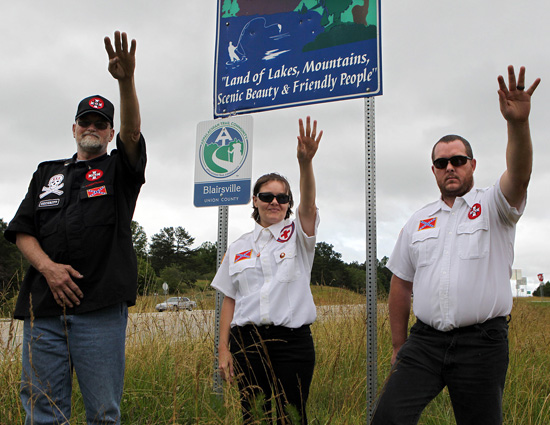 GDOT rejected an Adopt-A-Highway application from the Klan in Blairsville during 2012 but courts have since then upheld their right to participate, saying the government cannot discriminate against an organization based on its beliefs. (The ACLU agrees with that and has actually provided the Klan with legal assistance since this began nearly four years ago.)
If Klansmen win the appeal, as expected, Georgia will probably do away with Adopt-A-Highway entirely to avoid having to erect road signs that say Ku Klux Klan on them. If the state somehow wins, it will have a right to discriminate against any other group wishing to participate in any program based solely on the group's stated values.


For years Bi-Lo shoppers could pick a school or charity to get a percentage of their purchases made with store discount cards. Under that plan the customer's chosen cause got a percentage of everything spent.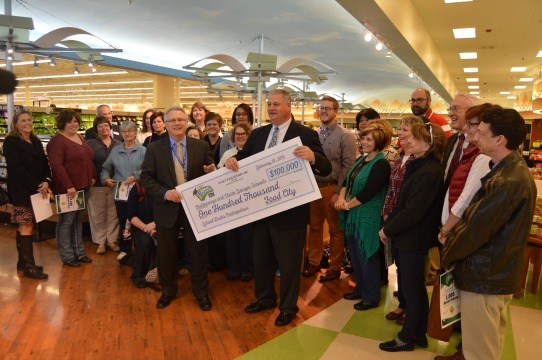 Food City is introducing a similar program, School Bucks, but it gives each school "points" for dividing a fixed amount of money once a year, and it's restricted to schools only. Something, but not much.
With Bi-Lo you could choose one or two charities or schools and they'd get 2% of everything you spent, no matter how much you spent.
Under Food City the points will be used to divide a fixed $100,000 pot among schools in the "market area" – the schools with the most points get the most money. But if Food City shoppers choose 500 schools across the region, stretching from Dalton to Athens TN (not an unreasonable expectation), that hundred grand isn't going very far.
Here's forty bucks for your school, thanks for shopping!


Chickamauga Battlefield is getting a grant, amount not specified, to encourage locals to use the park for exercise.


Georgia now has its first bigfoot museum.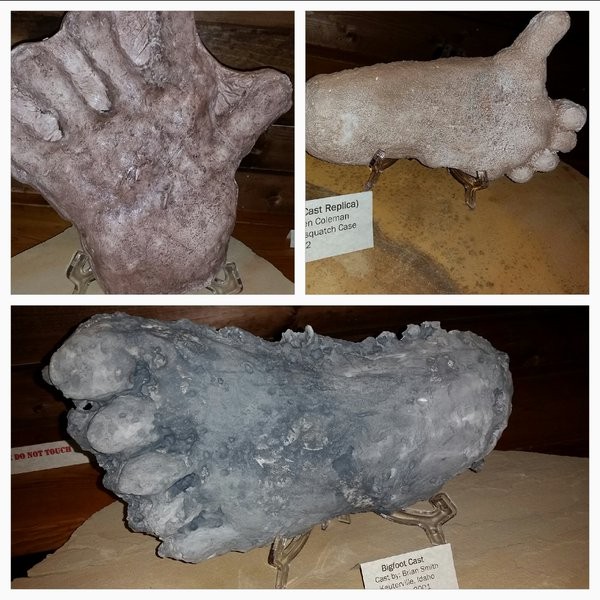 Expedition Bigfoot: The Sasquatch Museum, located on the other side of Ellijay, supposedly has "the largest collection of Bigfoot artifacts in any museum anywhere."
…and it's still a better tourism draw than Mountain Cove Farms.


For today's links and any breaking news, follow the Underground on Facebook or Twitter.