2016
02.26
Lookout Mountain Drug Task Force says they've made a number of arrests around LaFayette to break up a drug ring focusing on high school students.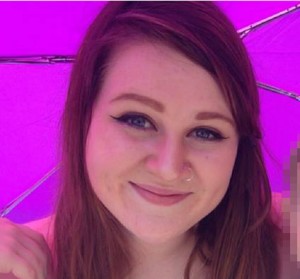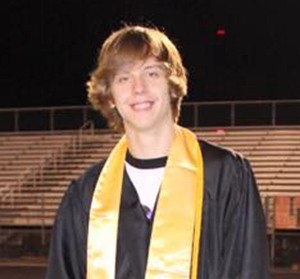 Three unnamed Hixson TN natives living in Hillcrest Subdivision have been charged, along with 18-year-old Shelby Jo Hendrix of Trion Highway and 19-year-olds Jaimey Louise Thompson [left] and Kyle Andrew Bloodworth [right], both of Bandy Rd. All face charges related to marijuana possession and distribution.
Regardless of your thoughts on whether or not marijuana should be legal for recreational use, it's not legal now – to use, buy, sell, or grow. And they weren't just selling pot – reports say the task force also found hash and xanax on some of the suspects. Busting a drug ring targeting teenagers is exactly what law enforcement is supposed to be doing.
Too bad all the suspects will be back in the street in a matter of months.


The county primary election is about 90 days out, however Walker County's election office says they've yet to hear anything from Commissioner Heiskell regarding her plans to run or not. Despite having a strong "challenger" the incumbent has made absolutely no move to defend her position.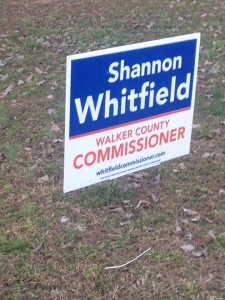 Months ago candidates interested in replacing Heiskell were strongly encouraged by political heavies not to run, as too many candidates would (supposedly) guarantee a win for the incumbent. That, combined with much arm twisting and thinly veiled threats, caused some who might have run to sit the race out.
Now instead of the jam-paced scramble election some predicted, we only have two pre-registered Republican candidates for commissioner – and neither of them are Bebe Heiskell.
Official registration is March 7-11. Hopefully some of the candidates pushed not to run will change their minds by then and jump in anyway, else the 2016 election may turn into nothing but a glorified change of power from one "Bebe" to another.
(That's not the only race with few candidates. Outside of a challenger for Jeff Mullis and a couple for Bebe, there's nobody challenging the incumbents in other offices at all at this point. So far nobody's show an interest in competing for Sheriff, coroner, school board, or a number of other key jobs. You can bitch all you want about voter turnout, but why should voters turn out when there are barely even any candidates?)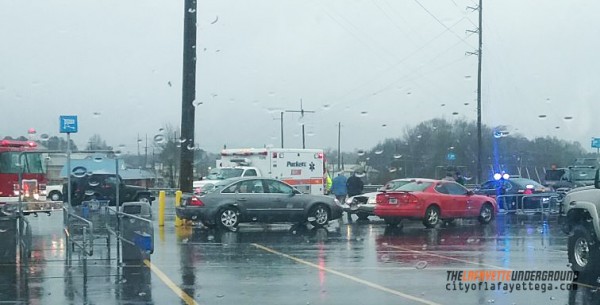 Tuesday during the 4 PM hour an accident in Walmart's parking lot sent a woman to the hospital.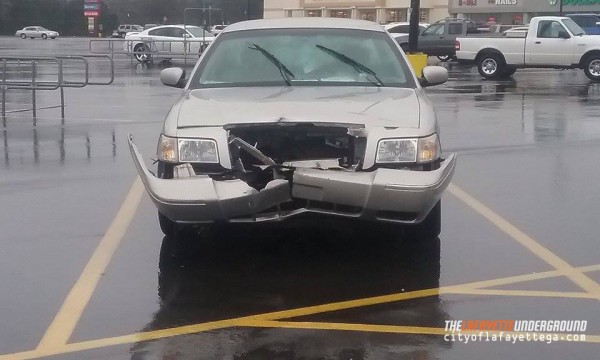 According to a witness, the driver didn't brake and slammed into a pole; an ambulance crew worked on her for approximately ten minutes then took her away. The driver's name and condition aren't known at the moment.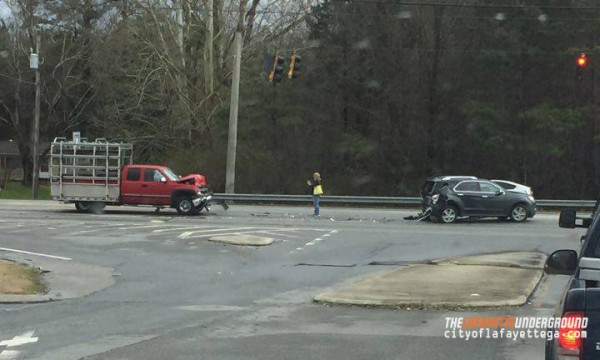 Another wreck happened in front of Walmart a little after 1 PM Wednesday, this time in the road instead of the parking lot.
Per reports, this red Chevy truck failed to stop at the red light and slammed into the back of a car which DID stop, pushing the car into another vehicle turning from Walmart.
A nine month old in the back of the car sustained minor injuries; his car seat is credited for avoiding a more tragic situation.

Last Friday a federal judge dismissed Walker County's flimsy legal defense against paying its share of money owed to Erlanger by Hutcheson.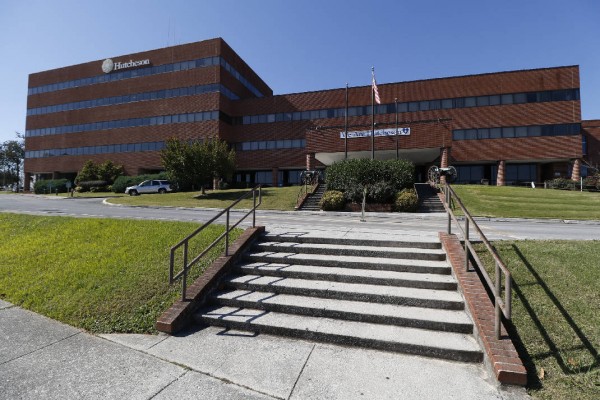 District Court Judge Harold Murphy said the county's "sovereign immunity" in Georgia doesn't mean it can break contracts without penalty, and the $10 million debt Walker owes to Chattanooga's Erlanger is "absolute and unconditional" – which means it must be paid.
The Commissioner's expensive hired-gun lawyer, paid by the hour from your tax bill, apparently plans to appeal and drag this out as long as possible despite having zero chance of winning in the end.
The linked article also clarifies, again, that ApolloMD has not yet bought Hutcheson. It says they "have to first satisfy some complicated legal requirements" before actually buying the Fort Oglethorpe hospital.
If they don't "satisfy" those requirements, they'll probably sent the counties a multi-million-dollar invoice for services they've provided to the dead hospital since the end of December.


A good size number of Walker County residents spent time without power this week after a series of storms with high winds came through the area.
Tuesday night and Wednesday morning over 2,000 NGEMC customers stretching from Naomi to Rock Spring were in the dark for hours.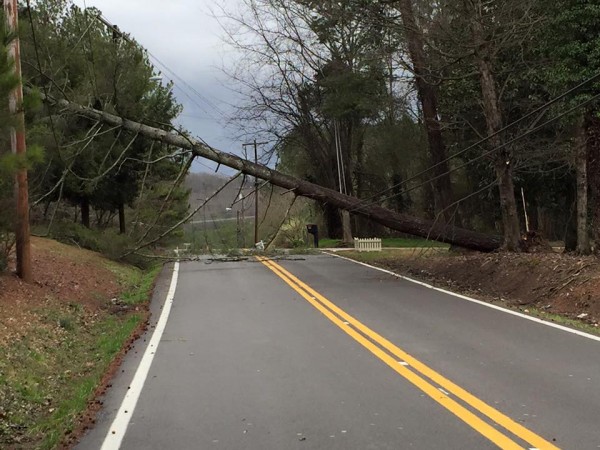 Later on Wednesday this tree fell across Warthen St. in town, taking down power lines and knocking out power to city electric customers on the east side of town.
LaFayette High School was without power for a time near the end of class time Wednesday, but did not dismiss students early.





Should government records and spending be public knowledge? Do taxpayers have a right to find out where their tax money is going?
Senator Mullis doesn't think so; Jeff The Hutt has co-sponsored a bill that would exclude many government records related to "economic development" at the county and city level from open records laws. (State "economic development" activity is already kept in the dark.)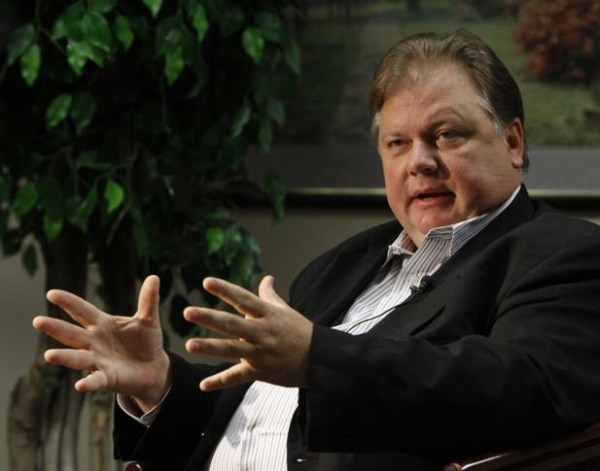 If this law was on the books last year, the huge tax increase Walker County's Development Authority shafted us with would have been even more secretive than it was.
Mullis technically works as an "economic developer" when he's not busy cashing out-of-state campaign donations. His tax-funded made-up job at the Northwest Georgia Joint Development Authority means he's technically responsible for the very deals this bill would keep secret.
More ethical deterioration and conflicts of interest from the Chickamauga Senator.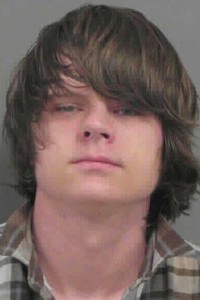 Forrest Chase Miller, 21, of Rock Spring arrested for shoplifting from Fort O. K-Mart.
Police there say he took $230 of random merchandise – including makeup, knives, and costume jewelry – out the door without paying.
After being arrested was also found with a small amount of prescription medication he had no prescription for.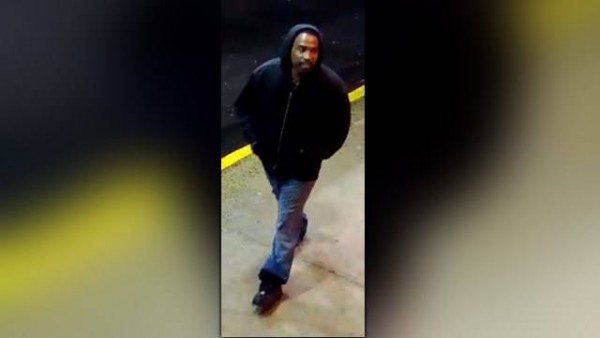 Monday night a woman was sexually assaulted at Kroger on Walnut Ave in Dalton. If you were in the area at the time and saw anything or recognize the suspect depicted, contact Whitfield Co 911 at 706-370-4900.


Yesterday morning city water service was disrupted in West LaFayette. Water was shut off briefly as part of the utility project being done in preparation for repaving Chattanooga Street.
Water will be shut off for the same area again from 10 AM until about noon on Monday (2/29) for the same reason.


Wednesday Georgia lawmakers were expected to take a vote on a bill changing state rules about marijuana-related cannabis oil for medical use.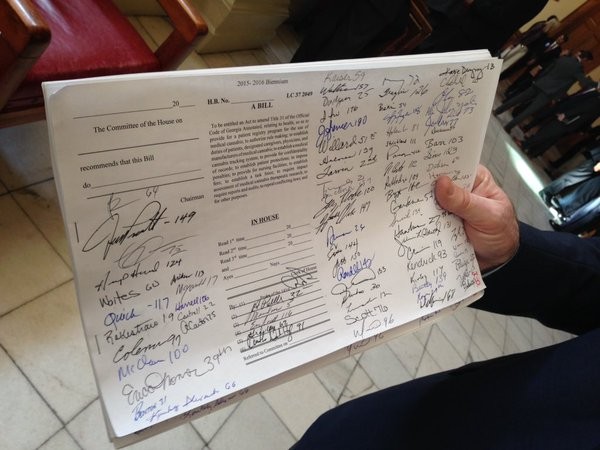 The original proposal would have permitted a handful of licensed companies to cultivate cannabis inside the state, but after objections from law enforcement leaders and Governor Deal that part was stripped out.
The remaining law only expands the list of medical conditions that cannabis oil can be prescribed for and gives companies smuggling it in from other states some limited legal immunity.
If the bill passes, it will also (probably not intentionally) reduce the legally allowed percentage of a marijuana-related chemical that can be present in products sold within the state.


Chattooga County officers have arrested another suspect in the wave of convenience store robberies from earlier this year.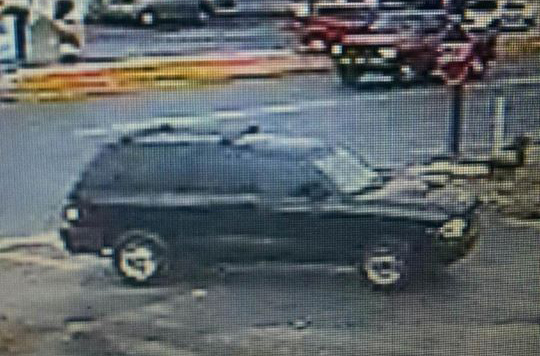 Chattooga Sheriff Schrader says Tommy Lee Wilson, Jr. drove the getaway car for (previously arrested suspects) James Tyrone Carmichael and Jake Skuse after they held up a package store in Lyerly on January 26th.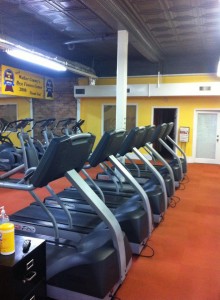 When City Club tells you to leave, you best leave.

LaFayette Rec. contemplates expanding its programs outside of traditional sports. Would this interest you?

For today's links and any breaking news, follow the Underground on Facebook or Twitter.