2013
08.18
Walker County is in dire condition financially. County employees are being furloughed to save money, the LaFayette library was boarded up 90% through a renovation due to a funding shortage, and the county required a $3 million loan to get from June to September without bouncing checks.
Yet somehow the same county has tens of thousands of dollars to spend on an unnecessary piece of equipment for a single four-day-long event at Mountain Cove Farms.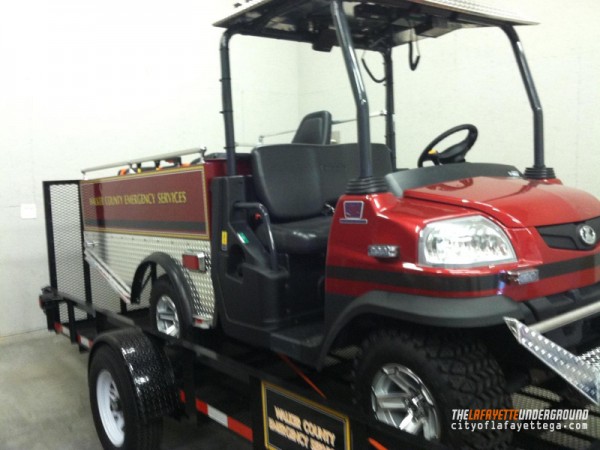 This photo depicts a custom rescue cart on a Kubota RTV900 utility vehicle chassis, built by Freedom Fire Equipment of Marietta. Freedom Fire doesn't list a price for this rig on its Web site, but a basic pre-conversion Kubota RTV900 with no extra features sells for over $15,000. A similar, slightly more advanced "micro pumper" fire truck from the same manufacturer sells for $29,900, so it's reasonable to guess this little three-cylinder diesel job (with trailer) cost the county at least twenty thousand dollars, probably closer to twenty-five.
Utility vehicles like this are meant for off-road service, rescuing people in wooded areas or rough terrain where a regular ambulance or SUV can't go. Hopefully Walker County Emergency Services will use this one often enough to justify the cost, but after next month it will probably be used for little outside of occasional appearances in parades or during community events.
The primary reason for purchasing this glorified golf cart – in a year when money is so tight – is to provide medical care during the Civil War reenactment planned for September 19-22 at county-owned Mountain Cove Farms. Official guesses predictions for attendance at that event range anywhere from 15,000 to 100,000, and the county has invested millions into buying, renovating, and stocking/staffing the site in preparation.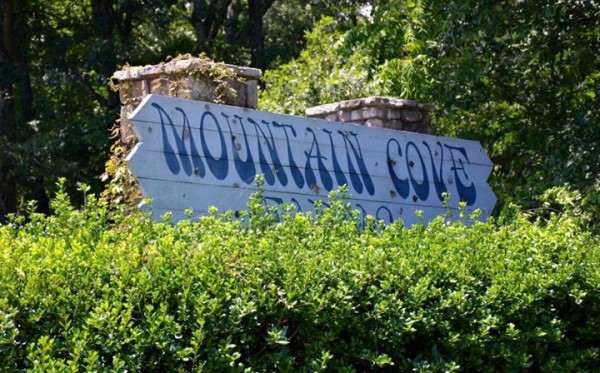 Walker County leaders have tried to keep much of the spending at Mountain Cove Farms hidden, leaving taxpayers and county employees in the dark as to exactly how many millions have been wasted there and where the funds have come from. Excesses discussed previously on the Underground and in mainstream news outlets have been dismissed with excuses about "anonymous foundations" and similar garbage, but the public's patience with those stories has grown thin – especially in light of library cutbacks, public transportation cuts, employee furloughs, and unpaved roads.
So it's no wonder the equipment is locked away, hidden from public view and scrutiny, inside the fire department training center on Alex Drive. County employees say the Commissioner has been concerned about keeping this toy secret, especially since she'll be asking voters to renew her SPLOST sales tax in November.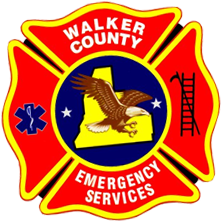 County workers, including fire fighters and a few elected officials, are tired of seeing their department budgets slashed and paychecks cut for "furloughs" while the county wastes money in this fashion. That anger is pushing many employees, normally loyal to the Commissioner and her taxes, to drop their support – and at least one was motivated enough to take this photo so the community would know what's really being done with the county's troubled finances.
There's nothing inherently wrong with buying a piece of equipment like this, if it's really needed for regular service, but it's hard to defend spending over twenty-thousand dollars for this cart at the same time employees are having their pay cut, residents are losing services, and the county government claims to be out of money. It's a matter of priorities – priorities that appear to be very broken.
This is just one of many instances of waste and indulgence at Mountain Cove Farms, and MCF is just one of several pet projects Commissioner Heiskell has driven forward during the last few years even while claiming the county is in poverty. Once the reenactment ends, more details of that waste will begin to emerge – hopefully soon enough for Walker County voters to take action before the next round of pointless spending begins.