2015
09.14
Tuesday morning, Judge Jon Wood will finalize a decision in court that will financially enslave Walker County and its citizens, even those not yet living here or conceived, for the next three decades.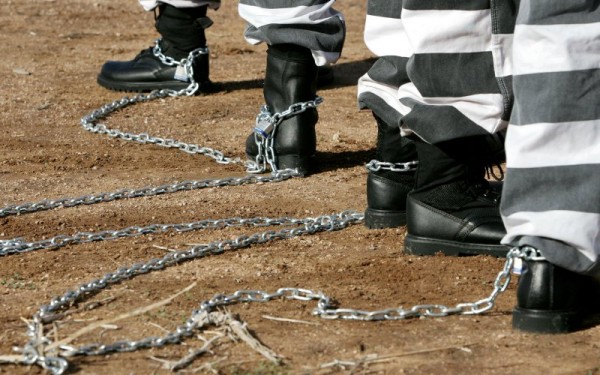 Wood is being asked to sign off on a debt proposal from the Walker County Development Authority that locks Commissioner Heiskell's pet project plans into place and implements a new irrevocable property tax until 2045.
A dirty deal meant to hide Heiskell's poor financial management through the next election and give her hidden funds to push expensive construction plans – something taxpayers will have to carry for a generation.
Here's the public announcement (feel free to skim or skip, we'll explain it):
Legal Notice, Walker County Messenger, 09/09/15:

"gpn13 WM2430 NOTICE TO THE PUBLIC YOU ARE HEREBY NOTIFIED that on September 15, 2015, at 9:00 A.M., at the Walker County Courthouse Annex in LaFayette, Georgia, the Presiding Judge of the Superior Court of Walker County will hear the case of STATE OF GEORGIA vs. WALKER COUNTY DEVELOPMENT AUTHORITY and WALKER COUNTY, GEORGIA, Civil Action File No. 15 SUV 0674, in the Superior Court of Walker County, the same being a proceeding to confirm and validate the revenue bonds designated "Walker County Development Authority Economic Development Revenue Bonds, Series 2015" (the "Series 2015 Bonds"), in the original aggregate principal amount not to exceed $17,500,000. The Series 2015 Bonds are to be issued by the Walker County Development Authority (the "Authority") for the purpose of obtaining funds (1) to repay loans obtained by the Authority from Walker County, Georgia (the "County") to finance the costs of acquiring and improving land for use as two industrial parks owned by the Authority, known as "Rock Springs Industrial Park" and "Walker County Industrial Park," (2) to finance the costs of improving the Industrial Parks, (3) to refund the Authority's Taxable Revenue Bond (Ohio Logistics Project), Series 2011, presently outstanding in the principal amount of $643,300, (4) to finance the costs of acquiring from the County (a) its Civic Center and its Agricultural Center located at 10052 North Highway 27 in Rock Spring, Georgia and (b) its Mountain Cove Resort Properties located on Dougherty Gap Road in unincorporated Walker County, and (5) to finance the costs of issuing the Series 2015 Bonds, in order to promote and expand for the public good and general welfare industry, agriculture, commerce, natural resources, and vocational training and make long-range plans for the coordination of such development, promotion, and expansion within the territorial limits of Walker County. In such proceeding the Court will also pass on the validity of the security for the payment of the Series 2015 Bonds, which consists of the Intergovernmental Economic Development Contract (the "Contract") between the Authority and the County and the Trust Indenture and Security Agreement between the Authority and U.S. Bank National Association, as trustee, each proposed to be executed in connection therewith. Under the terms of the Contract, the County (1) will agree to make payments to the Authority in amounts sufficient to enable the Authority to pay, among other things, the principal of, premium, if any, and interest on the Series 2015 Bonds when due and (2) will agree to levy an annual ad valorem tax on all taxable property located within the territorial limits of the County, at such rates within the one mill limit or such greater millage limit hereafter authorized under applicable law, as may be necessary to produce in each year revenues that are sufficient to fulfill the County's obligations under the Contract. All questions of law and fact pertaining to the right to issue the Series 2015 Bonds and to provide the security therefor will be heard and determined. Any citizen of the State of Georgia residing in Walker County, or any person wherever residing who has a right to object, may intervene and become a party to this proceeding. WAIVER OF PUBLIC ACCOUNTABILITY: NO PERFORMANCE AUDIT OR PERFORMANCE REVIEW UNDER SECTION 36-82-100 OF THE OFFICIAL CODE OF GEORGIA ANNOTATED SHALL BE CONDUCTED WITH RESPECT TO THE SERIES 2015 BONDS. This the 28th day of August 2015. /s/ Carter Brown, CLERK, Superior Court of Walker County 9-2,9″
That's actually the short version, cut down to one long paragraph for public consumption. The long version is here, in a 102 page legal document.
There's no time to go through the long, long proposal line by line, so to sum it up: Walker County Development Authority, which exists under the county but is legally separate, will sell $17.5 million in bonds (debts).
$10 million of that will go to the county to pay back a loan Bebe took out earlier this year (half of which was for Hutcheson, half to cover her wild spending), a portion will go to cover this year's county budget shortfall, and the rest will go to Development Authority "projects" including the Audia Plant site and the industrial park in Rock Spring.
The county will turn over the Civic Center, Mountain Cove Farms, the Agriculture Center, and any claim on the industrial parks to the Development Authority which will then include them as "projects" too. Those properties will be locked down so they cannot be sold or used for collateral again through the entire length of the loan.
What IS the length of the $17.5 million loan? Up to thirty years: "with a term not exceeding August 1, 2045" [3rd page, 16th page]. The means of paying it back will be a 1 mil tax increase the county agrees to charge property owners in return for the funds [5th page, see below].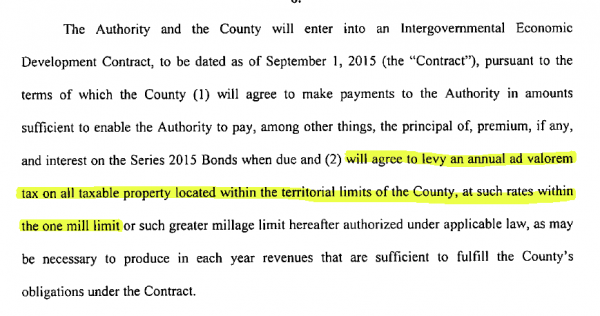 That tax increase, like the properties involved, will exist for thirty years.
Interest on the debt will be almost as much as the debt itself – meaning Walker County taxpayers will cough up about $34 million over the next three decades to cover what was, six months ago, just a $5 million shortfall and $5 million of Hutcheson's massive debt.
Interest payments on the highest possible suggested rate, 7.5% [pg 16], would be over $2,400 per day. Money that could be paving roads, repairing bridges, or installing water lines for all those years will instead go to pay back debts incurred this year.

Once the agreement is approved, that 1 mil tax would be irrevocable as long as the bond debt exists – even though the money from the bonds will be long gone in a short time.
Also irrevocable? The Development Authority's ownership of Mountain Cove Farms and the Civic Center.
Those properties aren't necessary to this deal – the bonds are backed up by the promise of taxes, not the equity in those sites. So why include those tax-purchased buildings and lands in the deal? Because it locks in Commissioner Heiskell's vision for the county (or its subsidiary Development Authority) to own and run them, at least through the remainder of HER life.

As excerpted above [pg 94], the Development Authority will be required by contract to own and operate the facilities for the duration of the thirty year loan. Through that, Commissioner Heiskell's twisted, financially ruinous "legacy" will be preserved for a generation.
Regardless of who ends up as Commissioner after next year – Heiskell, Paul Shaw, a seven-member commission, or the resurrected corpse of Ronald Regan – there will be nothing the commissioner(s) can do to cancel this deal, revoke the bonds, end the Development Authority tax, or sell any of the properties involved, at least not until all the debt (and its interest) is repaid, in 2045.
It's a monster that will outlast most of its creators. Bebe Heiskell, the county attorney who assembled this deal, and a majority of the Development Authority's members will be long dead by the time Walker County's property owners have finished their thirty years of slavery to a tax to fund and protect one woman's selfish dreams.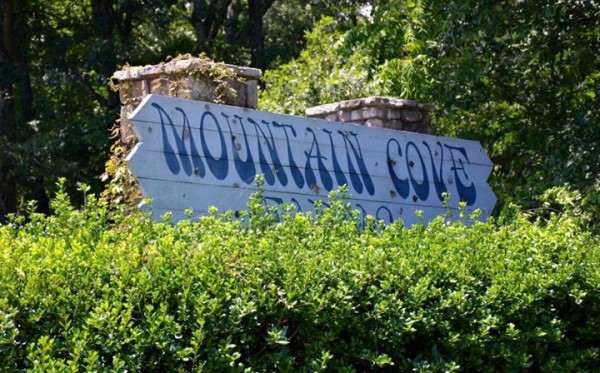 Commissioner Heiskell and her allies in the local media have pushed this deal as a way to fix the county's current financial problems, to get out from under $5 million owed for part of Hutcheson and $5 million of Bebe's unbudgeted waste since last fall. But the bonds will generate more funding than needed for just those immediate debts.
Just as last year's property tax increase was higher than needed to cover the shortage then, the money raised from these bonds will be several million more than the county needs now to fix what's owed today. Not only does Heiskell get to avoid admitting how bad she's handled the county's money before the next election in May, she protects her pet projects from whoever replaces her and gets EXTRA money to play with, thanks to her terrible decision making and scheming.
Chicago Mayor and former Obama aide Rahm Emanuel famously said, "You never let a serious crisis go to waste. And what I mean by that it's an opportunity to do things you think you could not do before."
Bebe Heiskell and her inner circle live by that quote. County's in debt? Use that as an excuse to raise taxes more than necessary, or sell debt bonds, then use the extra cash for more wild spending and projects nobody wants. They'll go back to the well (probably with another crisis) when THAT money is gone.
Upgrades and construction at Mountain Cove Farms, the Civic Center, and other properties involved will be paid for out of a new "project fund" which will get several million dollars from the bond sale. But that money can be used for anything defined as a "project" under the law's broad definition of economic development [pg 50, below].

That includes, or could include, the casino Commissioner Heiskell has discussed wanting to build, and a hotel at Mountain Cove Farms she's already announced intentions to develop.
Heiskell tried to sell bonds to build a hotel atop Lookout Mountain at Canyon Ridge Golf Course before that project imploded in 2010, but fortunately the bonds didn't sell and the county's involvement ended around the time investor Randy Baker went bankrupt.
However, Heiskell never gave up her dream of having a luxury hotel. She bought Mountain Cove Farms hoping Baker could help build a project there, and after he went away she figured out a new way to do it on the backs of Walker County's taxpayers, via this back-door tax set up through the Development Authority. She's even got Ed Wall, one of the financial players involved in that crooked deal, serving as a "financial advisor" for the county.
Will the remainder of that $17.5 million be enough to actually build a hotel? Probably not, but that's OK – the legal foundation to sell MORE bonds as needed for these "projects" is included in the fine print of the document being discussed tomorrow morning [pg 26, below].

When and if those bonds are sold, decisions for how to use them will be up to the Development Authority (which the Commissioner is a huge part of), without input from the taxpayers. Anything spent from the current bond issue being discussed will also be solely up to the Development Authority, and taxpayers won't be able to find out exactly what's being spent or how because in Georgia, development authority financial records and most of their activities are exempt from public scrutiny.
The purpose (at least the surface purpose) of a development authority is to conduct business deals and attract companies to open in the authority's jurisdiction. In the past, Walker County Development Authority has worked out deals to bring in Roper, BlueBird, Nissin, and other manufacturers who can escape paying most (or all) property taxes and get tax credits for job creation. The Audia deal in Noble, despite being handled poorly and swelling way beyond its budget, is still within the intended role of a development authority.
In order to work out competitive business deals, development authorities need (so they say) the discretion to sell bonds in a hurry to fund projects. They also need – and in Georgia have – exemptions from open government laws so they don't have to tell the public what they're up to. That's usually good for business. But when a development authority's scope goes beyond attracting businesses, as the WCDA has done, that exemption becomes dangerous.
Walker County Development Authority will now have its own property tax, its own "project fund" for various undefined projects, ownership of county facilities that often cost more money than they should, and a license to hide all of that from the people who pay for it: us.
Build a casino? Build a hotel? Turn a farm into a wedding resort? Print campaign signs for ballot measures like SPLOST? Who knows!
That lack of transparency and accountability make these kinds of authorities most attractive to politicians who want to operate quietly and do things the voters would object to if they knew about it. That's why Commissioner Heiskell has shifted this new property tax, county spending, county property, 20% of the last SPLOST tax, and even some county authority into this entity which she controls.
A development authority isn't meant to become an operating entity, funding the county's general government or operating properties like the Civic Center, but Heiskell and her associates have begun transforming the Development Authority into a shadow government for Walker, run by people who are appointed instead of elected, who answer to nobody for the decisions they make.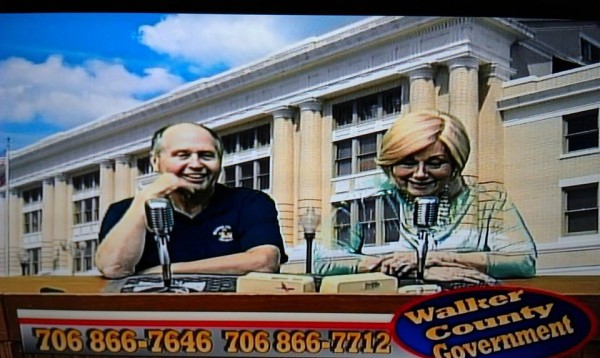 Heiskell planned to perform this screwing through another entity created just for this purpose. Back in February, she asked State Representative Steve Tarvin to create a "public facilities authority" for the county, purpose unknown. The measure given to Tarvin was written by County Attorney Don Oliver, a former legislator and ex-convict, and meant for Tarvin to rubber stamp without checking closely. The stated purpose of THAT authority was to sell bonds for Hutcheson debts.
Tarvin, to his credit, refused to pass the measure, saying it had the potential to put the county into more debt. And he was exactly right. Unfortunately, Rep. Tarvin cannot stop Heiskell from going back to do the same thing she had planned for the Facilities Authority with the existing Development Authority.
(Another way the Commissioner and her circle show the taxpayers their disdain: This deal was rolled out in public less than a week ago, with an announcement in the Walker County Messenger legals. The public has hardly had time to find out about it or tomorrow's hearing, much less read and digest them. But the legal documents shared here have likely been ready for the last nine or ten months, as they would have been implemented by the Facilities Authority as soon as it sprung into existence. If this is such a great plan, why are they rushing it through and trying to limit public knowledge and input?)
That brings us to tomorrow.
Judge Wood will review the proposed document in the Courthouse Annex II courtroom (the courtroom where family court meets, corner of Duke and Villanow) at 9 AM. That's a tiny space, and anyone who wants to be there and see what happens is advised to show up by at LEAST 8, before the room is filled with county employees.
The original public announcement said "Any citizen of the State of Georgia residing in Walker County, or any person wherever residing who has a right to object, may intervene and become a party to this proceeding." That was contradicted with an article in the Walker County Messenger that said no citizens would be allowed to speak. The latter is more the case than the former; while citizens CAN technically speak, only those who contacted the Clerk of Court by 5 PM today and asked to be added to the agenda will be able to do so. That fact wasn't known to the public until about 3:30. So don't expect to go in and deliver a speech, unless you're on the list.
But your presence still says something. Sitting in the courtroom, staring these people down, is the best we can do at this point to divert the trainwreck everyone sees coming. Signs and protests won't be allowed in the courtroom, even by those on the speaking list, but a group of citizens gathered outside with signs, banners, and loud voices can also make a difference – at least to the media, and maybe to members of the Development Authority who sit on the fence about this deal.
When Judge Wood approves the measure (and it seems unlikely that he won't), all that's left to do, it seems, is fill in all the blank dates and dollar amounts in the document and then send it to the bond company. Walker County property taxes will go up one mil, the property will transfer, and Bebe's legacy, the crooked goals she's aimed for since at least 2006, will be set in stone.
And then begins Walker County's thirty years of slavery to one senile old woman's personal visions of glory.
If you don't accept LU's summary and commentary on this proposal, read it for yourself and decide. The document is shared here for your benefit. If you find anything else worth highlighting or even something that contradicts what's said here, please share it in comments below.