2015
03.15
More details of Tuesday's emergency financing meeting for Walker County have been released. News reports and public reactions to the county's latest $4.5 million loan have been almost universally negative – as well they should be.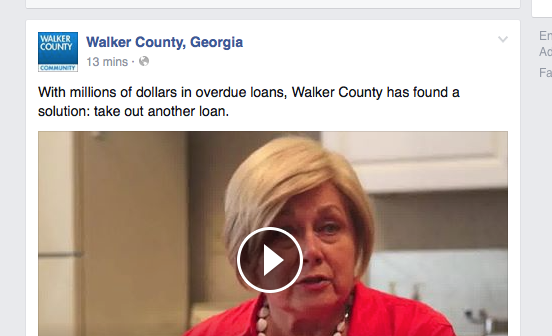 Heiskell opened a $10 million line of credit but (so far) has only tapped $4.2 million to pay off Hutcheson debt held by Regions Bank and $300,000 to pay back Erlanger for a two-year-old loan to cover Hutcheson's payroll. (Both of those debts were overdue, scheduled to be repaid last December.)
That $4.5 million represents over 1/4 of the county's total tax revenues last year. If the loan isn't paid off this year (which it isn't likely to be without another loan), the interest rate goes from 4.5% to 6.5% – all because the county's credit rating is so terrible.
During the meeting, Commissioner Heiskell said she "might sell something?" to repay the county's $4.5 million loan. Later in the week, when asked about repayment options, Heiskell jokingly told reporters she's going to win the lottery. But she's got no plan otherwise, so the joke's on YOU.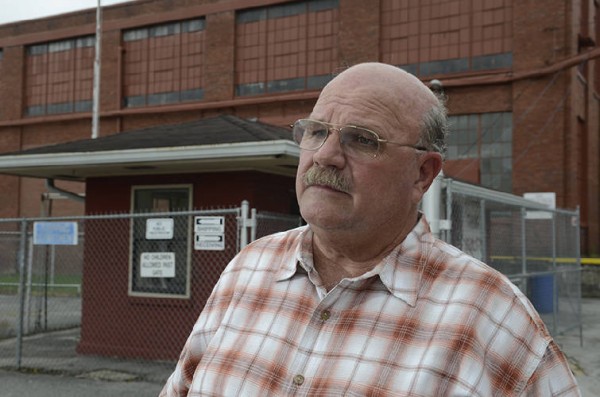 Heiskell had originally planned to bury the debt inside a new Public Facilities Authority, which she was having Rep. Steve Tarvin set up for her in Atlanta. That plan disintegrated when the Authority proposal surfaced on LU and Tarvin heard from his constituents opposed to the idea of creating yet another unaccountable, unelected body that can create debt for the county without voter approval.
Tarvin now tells reporters he will NOT pass the Public Facilities bill, instead preferring to put debt issues before the voters so we can consider them "with our eyes wide open."
Chattanooga Times Free Press, 03/13/15:

"Tarvin liked the idea [of a Public Facilities Authority]. And he went out of his way five times during an interview Thursday to say he trusted Heiskell. But he didn't trust the idea of an authority.
"Under Georgia law, local governments can issue bonds if voters approve them by referendum. The authority would have been a way to get around that law.
"After paying off this current debt, Tarvin wondered, what's next? The authority would consist of appointed, not elected, board members. Would they issue more bonds, unnecessary bonds? Would the county crawl into a deeper hole?
"'I made a pledge with myself that I would not do anything to put our citizens in more debt,' Tarvin said."
So he trusts Bebe, but not this Authority, which would be made up of people appointed by Bebe. Maybe he doesn't trust her quite that much afterall. He's got sense enough to see it, he ought to admit it – she's a lying, manipulative crook.
Thank you, Rep. Tarvin, for listening to your constituents and not giving Bebe's inner circle more undeserved power to throw us off a cliff. (Now how about a vote on sole commissioner government?)
WQCH Radio, 03/13/15:

"HEISKELL SAID SHE THOUGHT THE PUBLIC FACILITIES AUTHORITY WOULD BE A GOOD SOLUTION TO THE DEBT PROBLEM. 'IT WOULD HAVE ALLOWED US TO SPREAD PAYMENTS OVER TIME AND KEEP A BIG PAYMENT FROM HITTING TAXPAYERS SO HARD. BUT WE'LL LIQUIDATE SOME THINGS AND I'M CONFIDENT THAT WE CAN REPAY THIS DEBT WITHOUT A TAX INCREASE', HEISKELL CONCLUDED."
Liquidate a few things, sell a few old backhoes and pickup trucks at the road barn, maybe some desks out of storage. Maybe we'll sell t-shirts like Lookout Mountain did when they wanted to raise money for sidewalks. Perhaps a couple car shows, or a bake sale.
She's delusional.
Is Walker County doomed to become "The Detroit of the south" ?




Saturday a small group of people who attended the Walker County Republican Convention decided for everyone else what should or should not be voted on during the next two years.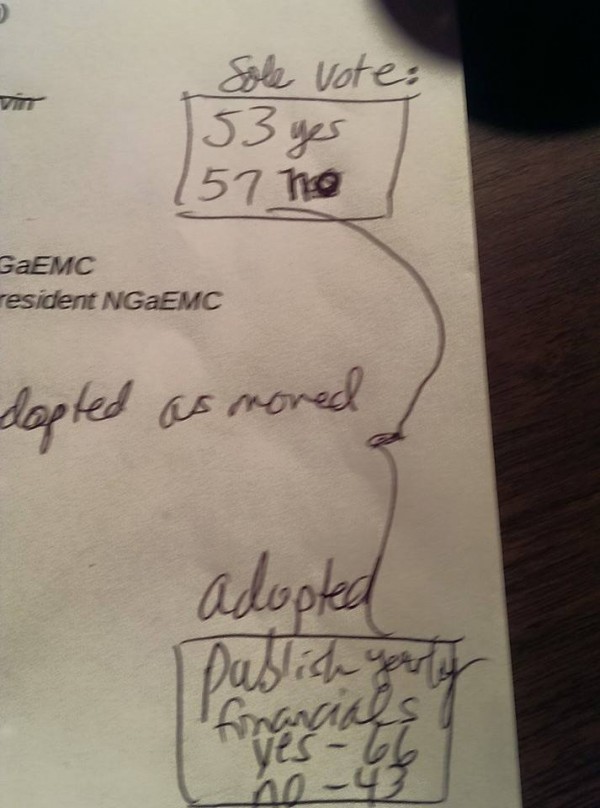 Two motions for county government were proposed during the bi-annual political gathering.
A proposal to put the issue of "sole commissioner" on a Republican-only ballot next year was rejected, 53-57. If five more people had shown up to serve as delegates, we'd have a vote. 110 folks decided the future for you, which is complete crap. (That means it's back to petitioning Mullis, Tarvin, and Deffenbaugh for a direct vote.)
The other proposal was asking the elected commissioner to post financial reports and a line-item budget in the newspaper on a regular basis, which she's already required to do by the county charter and hasn't done in 14 years. That one passed 66-43. Which means 43 people don't even think the commissioner should follow the county's own rules. (Most of those people are on the county payroll and may have been compensated for their participation in the convention, same as last year.)
Matt Williamson was elected chairman of the party, defeating Doug Grammer who was a jerk to several delegates known to oppose the status quo. John Carpenter was elected First Vice Chair, Cathie Kelley elected Second Vice Chair, Nancy Burton elected Secretary, and Jim Powell was chosen as Treasurer.
A victory for the status quo – the only consistent value of party politics.



LHS 10th grader Pamela Pacheco has been chosen to attend a science program at Harvard University, but needs to raise $1,500 in the next two weeks to pay the tuition.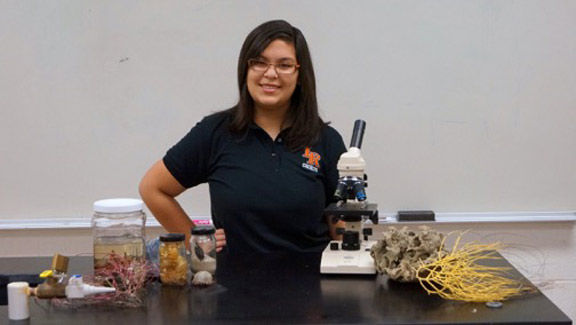 The article says anyone interested in helping Pacheco should contact her mother at 502-889-6225. If you want to contribute through LU, you can send a donation to the Underground PayPal (our e-mail is pp@cityoflafayettega.com) and it'll be forwarded to the family. This article about Pamela was first shared on LU Facebook Friday evening; as this is written, eight people have donated a total of $255.
Lets help out a local kid trying to do well. If everybody who sees this chips in a buck she'll meet her goal six times over.


Thursday morning around 8, a LaFayette Police cruiser ran into the back of a stopped semi truck at the Walmart red light on 27. Eyewitnesses say the LPD car didn't appear to slow down before slamming into the back of the truck.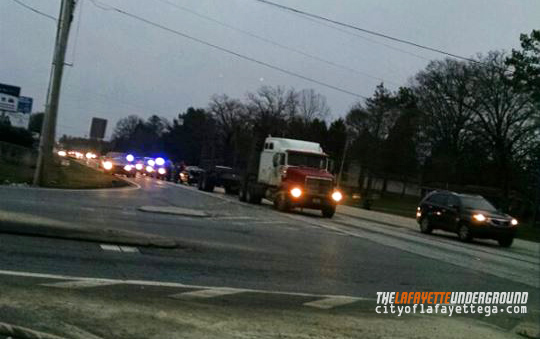 Veteran cop and LHS SRO Skipper Dunn was uninjured in the accident, but his car was totaled. Dunn and the semi truck driver were both issued warning tickets; Dunn for following too closely and the driver for not having functional taillights.


Work to clean up and stabilize earth along Nick-A-Jack Rd. on Lookout Mountain will begin Monday after the rain stops. County officials say the road is closed and the Sheriff's Office will be ticketing those who try to travel through the barriers, although that doesn't seem to be the case.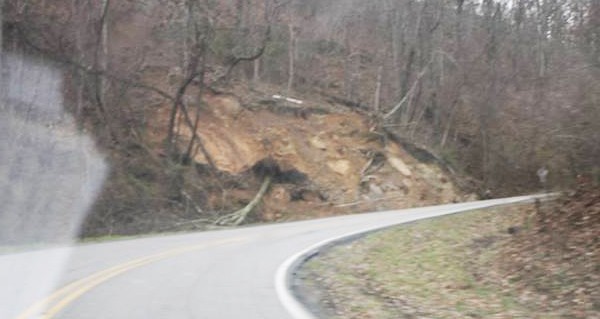 An earlier report said the county is waiting on FEMA – apparently we can't fix the road unless the fed will pay for it…


Earlier this month someone broke into a Rock Spring home and stole approximately a thousand dollars worth of tools. The homeowner was away several days because of a power outage.
Latest local jail bookings and arrests, March 5-11.



Monday night LaFayette's city council held its regular monthly meeting.
City finances are looking good, but as usual would look a whole lot better without a golf course. (At least LaFayette isn't fifty million dollars in debt and taking out loans to repay loans with.)
WQCH Radio, 03/11/15:

"ACCOUNTANT LLOYD WILLIAMS REPORTED MONDAY NIGHT, THAT FOR THE 2014 FISCAL YEAR, THE CITY'S REVENUES WERE DOWN SLIGHTLY: ABOUT 13-THOUSAND DOLLARS. BUT CASH AVAILABLE WAS UP BY 360-THOUSAND, COMPARED TO THE PREVIOUS YEAR.
"THE ELECTRIC DEPARTMENT CONTRIBUTED OVER 1.4-MILLION DOLLARS TO THE GENERAL FUND, WHILE NATURAL GAS ADDED 429-THOUSAND. WATER DEPARTMENT REVENUES OF 456-THOUSAND WERE TRANSFERRED, AS WELL. THESE THREE 'ENTERPRISE FUNDS' HAVE BEEN A MAJOR SOURCE OF REVENUE FOR YEARS.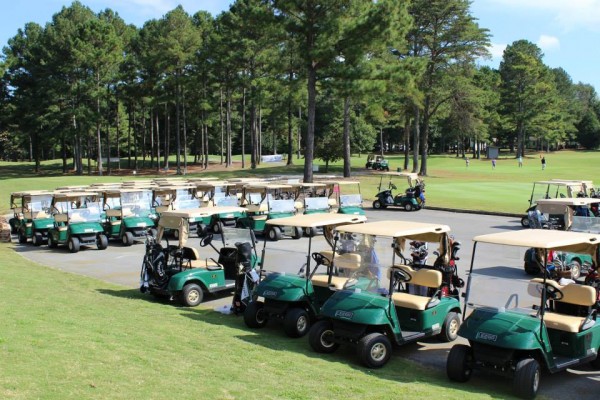 "THE GOLF COURSE MADE AN ADDITIONAL 19-THOUSAND DOLLARS IN 2014, BUT STILL FAILED TO BREAK-EVEN. THE AIRPORT ALSO LOST REVENUE. OVERALL, WILLIAMS REPORTED QUOTE: 'STEADY IMPROVEMENT IN FINANCIAL POSITIONS' FOR THE CITY OF LAFAYETTE."
The council also move ahead with plans to finally fix South Chattanooga St. Hopefully it won't take long to hear back about this grant.
"FOLLOWING A PUBLIC HEARING, THE COUNCIL APPROVED AN APPLICATION FOR A 500-THOUSAND DOLLAR COMMUNITY DEVELOPMENT BLOCK GRANT TO REPLACE THE AGING WATER LINE UNDER SOUTH CHATTANOOGA STREET. IF APPROVED BY THE DEPARTMENT OF COMMUNITY AFFAIRS, A 12-INCH MAIN WILL REPLACE EXISTING WATER LINES AS SMALL AS 4-INCHES IN DIAMETER, AND IMPROVE FIRE PROTECTION IN THE AREA. THE CITY SHOULD KNOW BY THIS SUMMER IF THE GRANT IS APPROVED. IF NOT, THE PROJECT WILL CONTINUE WITH SPLOST FUNDS, AS APPROVED BY VOTERS LAST YEAR.
City leaders additionally signed an "intra-governmental" agreement with Walker County regarding the installation and maintenance of water lines inside the new Noble industrial park.
This will be the city council's last regular 7:30 meeting. During a special meeting a week earlier, they voted to move future meetings – starting in April – to 6:30. During that last meeting the council also set up new rules regulating pawn shop business hours and record keeping.



Georgia's ethically challenged, backwards legislature is working on a bill that would make it easier for incumbents (themselves) to raise money, making the difficult task of unseating a sitting legislator even harder for challengers.
We're a couple steps away from a bill guaranteeing current elected leaders in GA their elected positions for life.


Good news for Sunnyside Church:
WQCH Radio, 03/13/15:

"SUNNYSIDE BAPTIST CHURCH WILL HAVE THE FIRST SERVICE IN THEIR NEW ROUND POND ROAD SANCTUARY, THIS SUNDAY MORNING. THE ORIGINAL BUILDING WAS DESTROYED BY FIRE, AND THE CHURCH HAS BEEN MEETING AT A TEMPORARY LOCATION.
"THE CONGREGATION INVITES EVERYONE TO CELEBRATE THE NEW CHURCH BUILDING: SUNDAY SCHOOL STARTS AT 10 AM, SERVICE AT 11 AM, AND A DINNER WILL FOLLOW."
Sunnyside lost its building last October in a fire intentionally set by a man trying to hide from police. The congregation has met inside the former Don Lolo restaurant building as its sanctuary was rebuilt.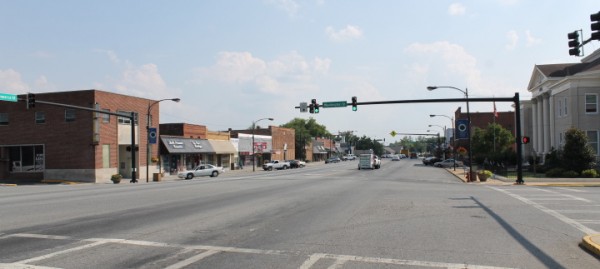 Summerville's city council and mayor recently voted to buy a piece of land inside their city. But they violated state open meetings law by voting on the sale in secret and not telling the taxpayers what the land purchase is for.
Good on the Summerville News for calling them out. That's what journalists are supposed to do, yet seem increasingly unwilling to.


GNTC announces it will name a scholarship after former board member Robert Hitchcox, who passed away last week.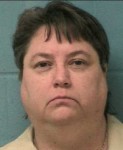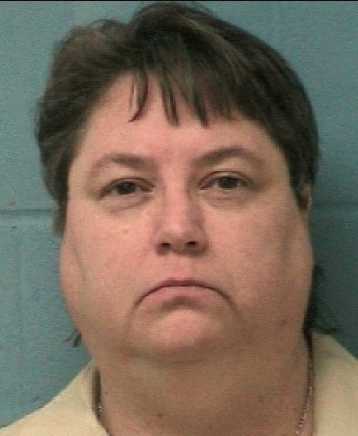 Lawyers representing convicted murderer Kelly Gissendaner have filed a lawsuit against the State of Georgia, saying her now twice-delayed execution has become a "cruel and unusual punishment" since the state's execution drugs are of questionable quality and she's been put through the process of preparing to die multiple times.
At this point it's hard not to have some sympathy for her, since she's gone to die now twice. She had her husband killed under contract, and the man who actually murdered him got a lesser sentence in return for giving her up.


The town of Lyerly in Chattooga County is considering an end to putting fluoride in its municipal water system. The move would save the tiny city about $3,800 per year. Heath officials say it's a bad idea.
Would you like to see LaFayette consider a similar move?


Tuesday police in Dalton carefully observed a home with suspected drug activity, identified a suspect, and verified he was at home. Then the city's SWAT team rolled in and kicked in the door – on the wrong house.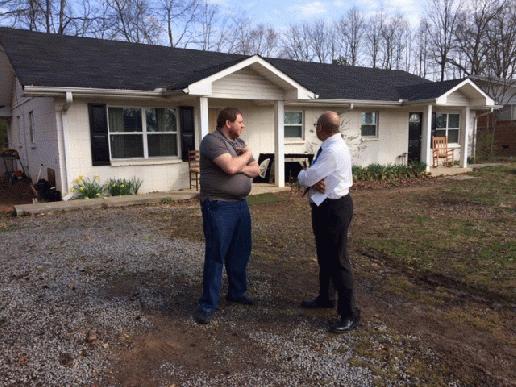 The correct suspect was arrested while police were talking to reporters. Dalton has paid to replace the broken door.
(At least they announced themselves before kicking the door in, else somebody might be going to prison for shooting a police officer.)


Next Friday Highlands Presbyterian Church will present Eric Peters in concert. Tickets online are $6.27 each.


For today's links and any breaking news, follow the Underground on Facebook or Twitter.