2015
03.11
Monday Commissioner Heiskell announced an emergency commissioner meeting, to be held Tuesday afternoon at 2 PM. The short-notice meeting's purpose was for "signing documents relating to temporary county financing."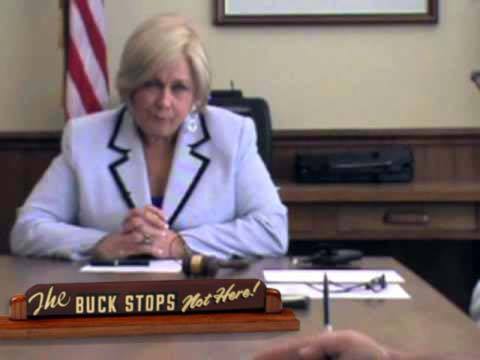 During the meeting, Commissioner Heiskell signed paperwork for a $10 MILLION line of credit from an outfit called Rosemawr Municipal Partners. She immediately took out $4.5 million in a loan off the credit line, saying it was to cover the county's Hutcheson debt held by Regions bank and a $300,000 loan from Erlanger used to cover a Hutcheson payroll shortage. (Leaving about $10-12 million in Erlanger debt pending courtroom actions.)
This is the third or fourth bank loan Heiskell has taken out to run the county with in the lat five years, each one larger than the last. (The loan is backed by, and will be repaid with, next year's county tax revenue – meaning Walker County will start the next fiscal year already way behind.) The Rosemawr loan interest rate is 1.5% higher than the county's last loan, which translates to an extra $150k a year of interest payments because of how badly Bebe's already ruined the county's credit.
This is the government equivalent of opening a fifth credit card to pay off the other credit cards that have balance due, at a higher interest rate. Even a child can see it's a bad idea, but here we go over the cliff – with our expensive farm, stupid walking trail, and pretty new bank building in tow.
The only way out of this now, if it can even be escaped, is to sell every county asset it isn't required to have by law – the farm, all the extra office space, the buildings rented to state agencies for pennies a year – lay off every county employee who isn't legally necessary (basically everybody but a handful of deputies and the elected officials) and raise taxes 400%.
And even that might not be enough at this point.
Thanks, Bebe! You could at least use a couple thousand of that to buy KY Jelly for all of us so the raping we're going to get next fall doesn't hurt as bad.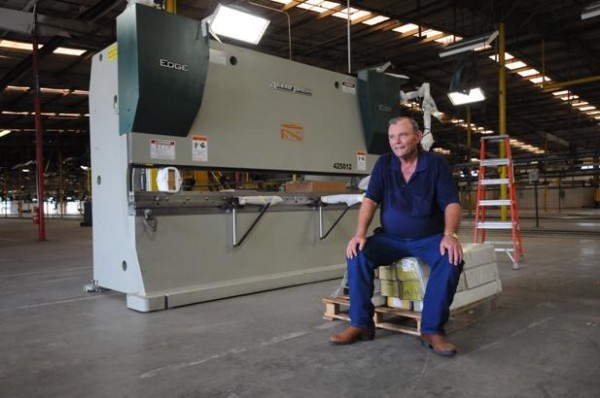 More bad news for the county: Phillips Bros Machine filed for bankruptcy on Monday, potentially ending almost 100 manufacturing jobs and possibly leaving the county with several million in debt related to the company's purchase of the old BlueBird site.
Commissioner Heiskell says this is a good thing because whoever buys the place under bankruptcy will hire more people? Or something. Details for a planned sale under bankruptcy are being kept secret, at least so far.
[LU was tipped that things were going wrong at Phillips Bros a MONTH ago. Michael Phillips denied any problems and said LU would be the "first to know" if anything reportable was happening. He lied; news reports of the bankruptcy match every detail shared with LU in early February.]
Walker County could end up owing $3.5 million on the Phillips Bros facility, as bankruptcy could allow the company to escape that deal before merging with another entity and possibly then leaving town. This is why Development deals are often bad deals – especially the way we set them up at the Walker County Development Authority.


Want a little MORE bad news?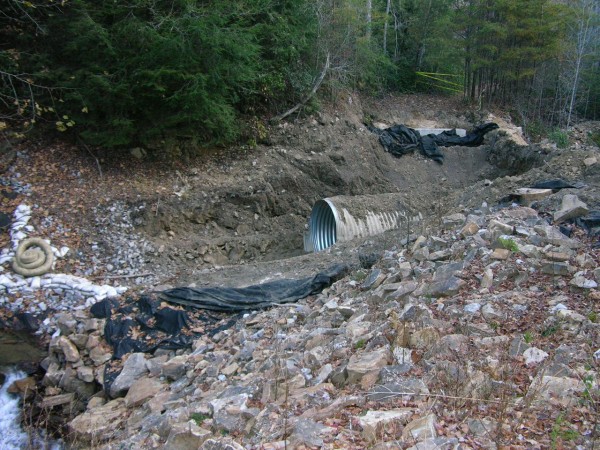 Walker County's misguided trail project on Lookout Mountain is headline news, again, as the state vows to fine the county at least $100,000 for environmental damage that should have been corrected months ago.
On top of the fine, the county has spent nearly a half-million dollars to build the walking trail, and that's just the expenses that can be accounted for.
Once the fines are paid, out of citizens' pockets, the Commissioner and her friends will still have what they wanted: a glorified driveway for a millionaire's personal playground, built on a long-closed railroad bed.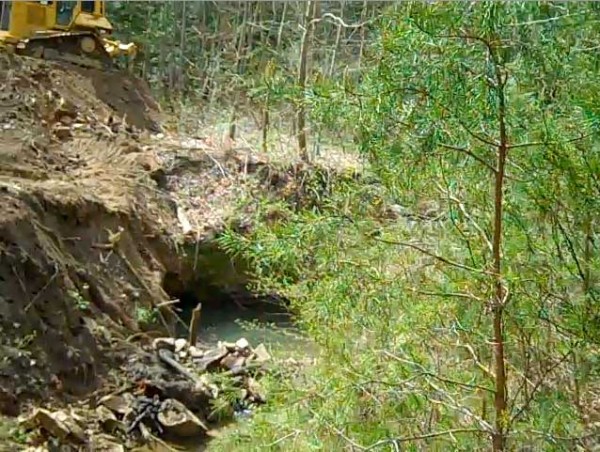 Channel 3's article is going to get the most attention, but a piece from the Times Free Press gives a lot more detail:
Half a million dollars blown for a family Bebe gets a couple thousand dollars in campaign donations from, plus endorsements. She's sold us all down the river for the political equivalent of magic beans. Is ANYBODY still confused why the county has so much debt?
"Heiskell did not return a call seeking comment, and County Attorney Don Oliver said officials were not allowed to comment on the trail until the issues with the EPD were 'wrapped up,' even though Heiskell denied any potential fines to multiple media outlets in December."
Funny how these legal issues keep them from speaking to the media when things are bad, but Bebe and her people have diarrhea of the mouth when they have good news to share.
"Bobby Davenport, a trustee with the Lula Lake Land Trust, which built the Cloudland Connector Trail, said Walker County is actually paying for mistakes made by railroad builders more than 100 years ago. The Durham Trail follows the tracks of a railroad built at the turn of the century.
"Davenport said this work damaged the creek, and the EPD blamed Walker County. 'They've been given a lot of grief for fixing something that they didn't break,' he said. 'Somebody's got to do it and make the world a better place.'"
Mr. Davenport is the reason this project was done in the first place, and he's blaming the original railroad, which went out of business in the 1950's, for how they built the thing originally? Except the environment had recovered from all that, until the county came in with bulldozers and screwed it all back up. Polluting a stream and killing fish is making the world a better place, as long as the Davenports can benefit from it.
Next will he blame God for putting the creek in the way of his walking trail project?


Robert Hitchcox passed away Tuesday night after battling an illness. He was from Ringgold but was a huge figure in LaFayette and Walker County.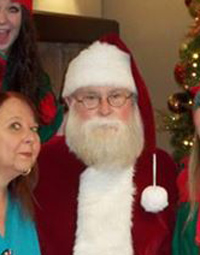 Hitchcox was an employee of LaFayette Coca-Cola bottling who stayed with the company after it moved to Fort O. and then to Chattanooga. He maintained a strong Coke presence in LaFayette as the company's local sales representative.
Hitchcox also volunteered with WACOPEP (school fundraising org), served on the Hutcheson Foundation board, the Walker Chamber of Commerce board, the GNTC board, volunteered with FourPoints, served with the Friends of Chickamauga Battlefield, chaired North GA YMCA, and worked with Battlefield Pilot Club, among other things.
He played Santa at the annual Hutcheson tree lighting for years; the photo at left shows him in that role last December. (Pic courtesy of Hutcheson.)


If you travel on Nickajack Rd. on Lookout Mountain, be aware that road has been closed by Walker County as mudslides threaten to block it.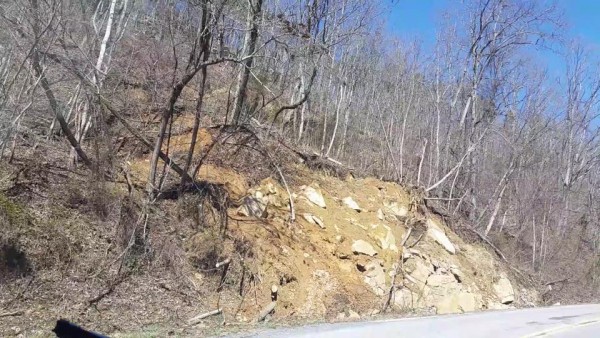 The road, which connects 193 to 157, is closed from Powder Springs Cr. up to the top of the mountain near Hinkle. It could be closed days, or weeks, as construction crews try to push the mud and rock back faster than rain washes them back down.
The county last did single-cheek repairs on this section of road last Spring, but those fixes are now failing.



Latest local arrests, March 2-8.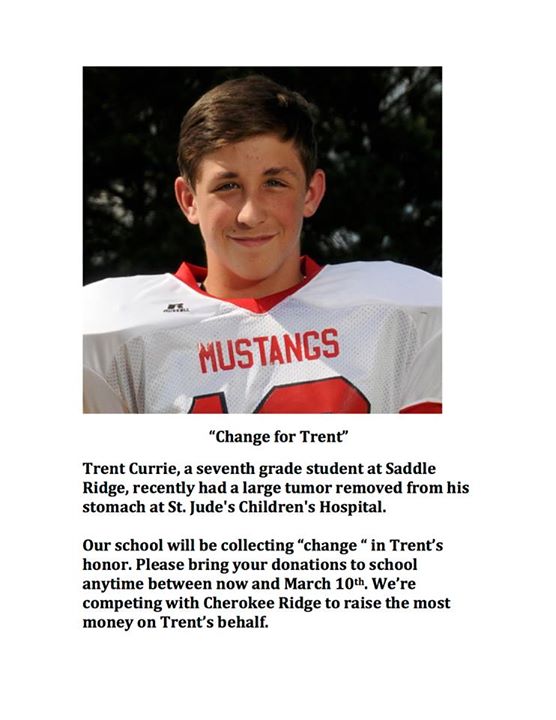 Saddle Ridge school is still collecting money to help 7th grader Trent Currie, who recently had an operation for stomach cancer.


Sunday night's episode of "The Walking Dead" featured another link to Walker County. A horse briefly on the show ("Buttons" on TV but "Bucephalus" in real life) belongs to Tommie Turvey. Turvey is a world-reknowned animal trainer who owns a ranch in the Villanow area.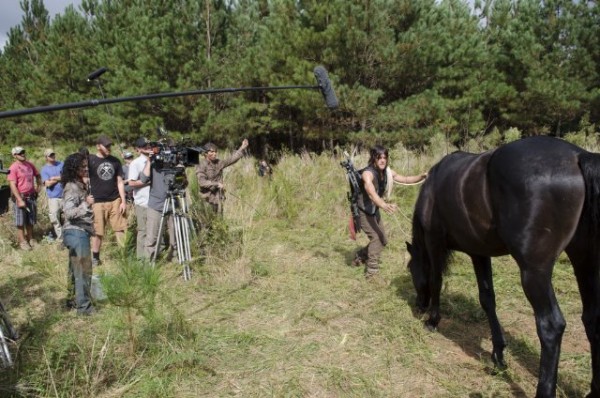 Turvey and another of his animals were on the show's pilot in 2010; the horse from that episode – Blaze – was also in the recent MLK bio movie "Selma."
No spoilers, but Buttons/Bucephalus isn't likely to become a recurring character on the program.
Bucephalus and Blaze join human actor Frances Cobb as residents of Walker County who have appeared on the top-rated TV program.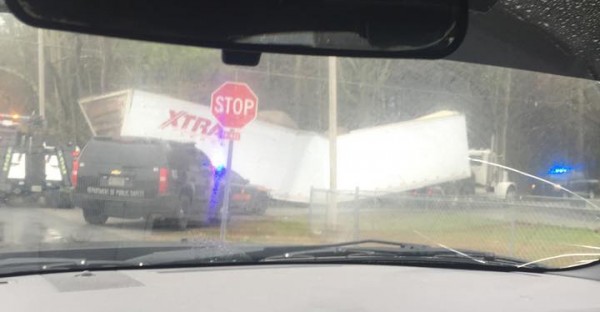 Tractor trailer accident on Lake Howard Rd. around 2 Tuesday afternoon. No details, but the wreck seems to speak for itself.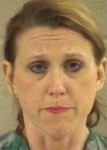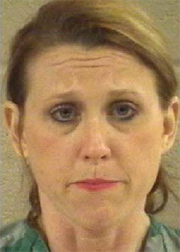 Legal case against Whitfield Co teacher who slept with a student moves forward.
Lawyers for former LHS employee Elizabeth Scroggs don't deny she had sex with the now-18-year old boy, but insist state law prohibiting such relationships is being misinterpreted. Their priority seems to be keeping her off the sex offender registry.


Rossville held a city meeting Monday night, something LU normally doesn't cover, but one interesting item on their agenda worth highlighting: A scheduled appearance by Paul "Primetime" Gaffney to "discuss an International Sports Complex in Rossville"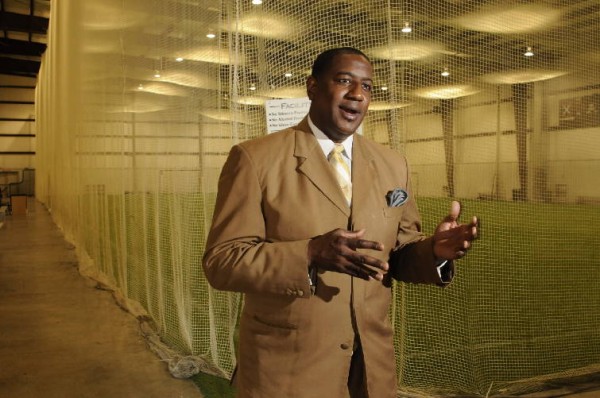 Gaffney is a former Harlem Globetrotter who owns a minor league basketball team, branded "Chattanooga Rail Runners" but currently playing in Rossvegas. He's already building, or planning to build, some kind of sports tourism complex in Chattanooga but it apparently won't have space for his team to play.
Was he asking permission to build a facility on his own, or asking Rossville or the county to build one for him? Some fear this may be connected to the county's proposed "Public Facilities Authority" and the bonds it would be selling outside voter control.
[So far there's been no minutes or media coverage of the meeting released.]
Hopefully there's no link, but would you be surprised?


Sandy Springs, GA recently sentenced a Waste Management garbage truck driver to 30 days in jail because one morning he violated the city's noise ordinance by picking up trash before 7 AM.
After a heated protest on social media the trash man's sentence was reduced, but he still spent two weekends in jail and lost his job.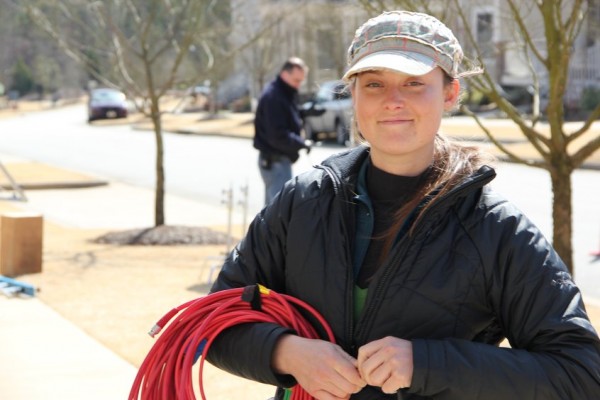 The director and producer of an Augusta GA film disrupted by the death of a camera operator last year have pled guilty to involuntary manslaughter and criminal trespassing.


For today's links and any breaking news, follow the Underground on Facebook or Twitter.