2015
03.09
The rumors are true: LaFayette Public Works director Mark White has joined the ranks of the unemployed. He "resigned" last week in lieu of the firing LU heard about days before his departure was announced.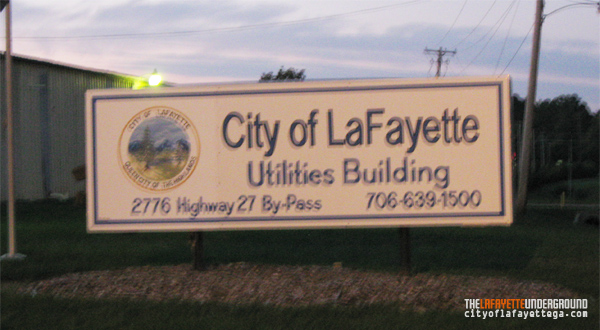 Public Works employee Jeremiah Nez will temporarily oversee LaFayette's streets, cemetery, and garbage service while the city manager and council review the department and possibly restructure it to make more sense.
The city won't specific why White was let go, but he was a bad choice for the position to start with. He's an ex city councilman who abused his elected position a decade ago by using city resources to pave driveways in a subdivision he built for his own profit. while on the council he also built a duplex on Park St. that violated a handful of city zoning laws, with permission from the city – leading to a lawsuit.
After White's ill-advised, inexplicable appointment to oversee Public Works in February 2012, LU received multiple reports of him using a city vehicle while on the clock to collect rent from his tenants all over the city. He's also got a nasty temper and is known to use steroids.
Good riddance.


In late February, Commissioner Heiskell signed new rules into law authorizing the county codes to force property owners to clean up trash and dilapidated buildings or pay the cost of government cleanup.

It's a good set of rules, there are property owners in the county who SHOULD be forced to clean up their trash piles or burnt out, abandoned buildings. But do we trust Bebe and her people to use them fairly and competently? Sure…. … ..


Another weather-related school cancellation last Thursday brings the total number of snow days this school year to at least five. But Walker County students won't have to attend school any extra days to make up for missed time.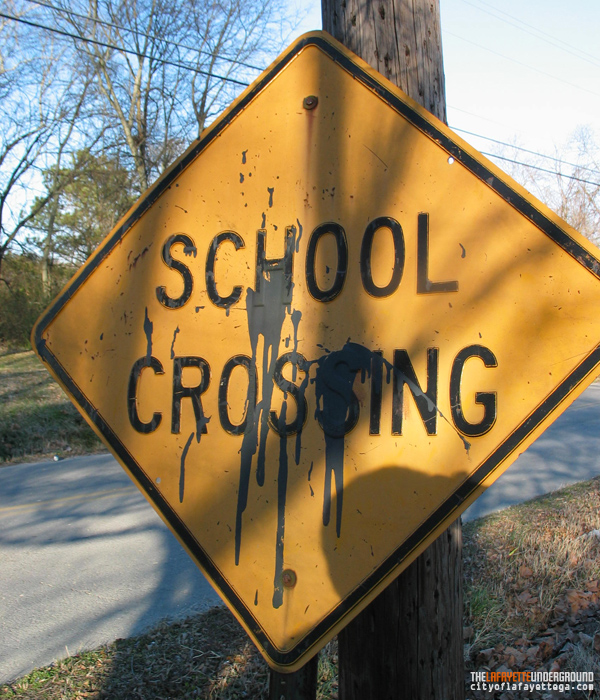 Instead, kids will be staying in class an extra 20 minutes every day for the remainder of the school year. Catoosa County students will have a similar system to make up for snow skips; they're staying an extra ten minutes each day for the next couple of weeks.
Walker County Schools' new schedule will on Monday the 16th.








So you'd like more of a voice in local politics?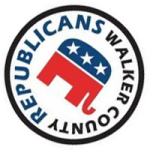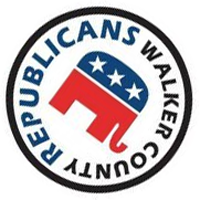 The bi-annual Walker County Republican Convention is coming up this Saturday, 3/14, at the Civic Center. Online registration has ended, but attendees can still sign up at the door.
There are over 100 delegate slots open, waiting on registered voters to fill them. To become a delegate you only need to show up before 9 AM Saturday and have filled a Republican ballot in the 2014 primary election.
Delegates will determine party positions and party leaders for the next two years. They might also get a chance to remove support for sole commissioner government from the party platform or approve a measure calling for a vote on the controversial issue.


A domestic conflict March 1st on Baker St. led to a drug arrest. Mari Ruth Limbough, who bonded out of jail earlier in the day, was found with meth hidden in an Altoids canister.
Also: Arrests and jail bookings for February 26-March 4.



Thursday the GA House of Representatives passed one of their top-priority bills, changing the way taxes are charged on gas to fund transportation.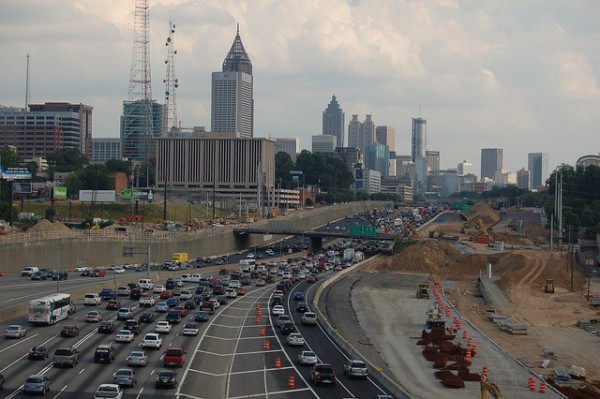 As passed, the proposal would tax gas at a flat rate instead of a percentage, require all fuel taxes to go to transportation instead of the state's general accounts, and raise county SPLOST/LOST/ELOST taxes from 1 to 1.25% to make up for local government opposition to the change.
Changing the tax from a percentage to a set rate is a good thing. When gas prices are low, we'll pay a little more than the neighbors do. When gas prices rise, the taxes won't, and we'll pay a little less than everybody else. Requiring money collected from gas taxes be spent on roads and bridges is also a good step forward.
The bill was modified quite a bit from the way it was first proposed. Initially the counties would have lost the ability to put SPLOST taxes on gas entirely, and could optionally charge a new 6-cent gas tax. That fortunately was removed.
The SPLOST charged on gas after SPLOST rates go up will be required by law to only be spent on transportation, not wasted on farms, windmills, and banks. That's probably why Steve Tarvin and John Deffenbaugh went against the majority and voted against the bill.
Now the State Senate gets to pick it apart and put all the bad parts back in.


Chickamauga's government and Comcast are in a conflict over the city's utility poles and the cable giant's use and control over them.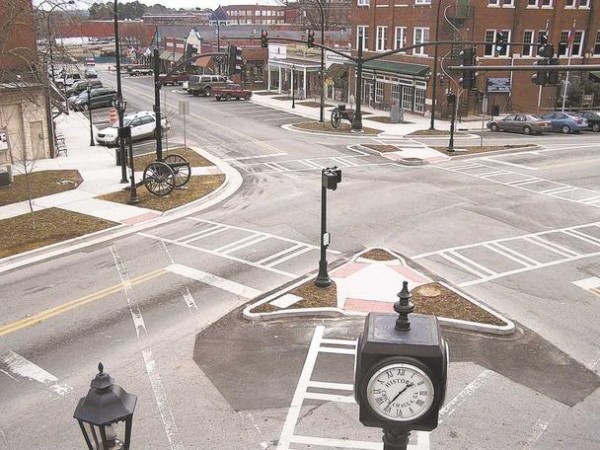 If neither side will budge, Comcast lines in Chickamauga could be pulled down and scrapped and the company's customers will have to choose another solution for TV and Internet.
LaFayette recently raised the amount of money it gets from Comcast for each city pole; a rate increase here was accepted without conflict:
WQCH Radio, 12/31/14:

"THE CITY OF LAFAYETTE IS 'RAISING THE RENT' ON ITS UTILITY POLES AND HOPES TO RAISE THOUSANDS OF DOLLARS PER YEAR FROM OTHER UTILITIES.
"THE ELECTRIC DEPARTMENT HAS THE MOST UTILITY POLES IN LAFAYETTE, AND MANY ARE ALSO USED BY COMCAST CABLE AND WINDSTREAM TELEPHONE LINES. THE NEW POLE ATTACHMENT AGREEMENT WILL CHARGE WINDSTREAM $27 PER POLE USED, AND THAT'S EXPECTED TO BRING THE CITY AROUND 15-THOUSAND PER YEAR.
"THE COMCAST RENTAL IS PRESENTLY AT $10 PER ATTACHMENT. THAT WILL GO UP TO $13.25 IN 2015 AND TO $16.50 THE FOLLOWING YEAR. THAT INCREASE SHOULD BRING THE CITY ANOTHER 14-THOUSAND PER YEAR IN REVENUE. CITY MANAGER DAVID HAMILTON SAID THE FUNDS WILL HELP PAY FOR TREE TRIMMING SERVICES TO KEEP TREE LIMBS OFF OF THE CITY'S POWER LINES."
If Comcast pulls out of Chickamauga, it COULD pave the way for Chattanooga EPB to expand its spectacular fiberoptic service further into Walker County.


Georgia's Technical College System will soon likely be renamed: "Georgia Career College System."
Different name, same system – does this really make a difference?
Changing the state agency's moniker will cost tens of thousands in signage, letterhead, etc. – funds that could go to, y'know, teaching.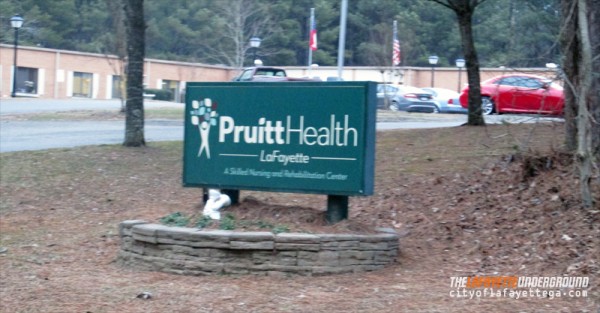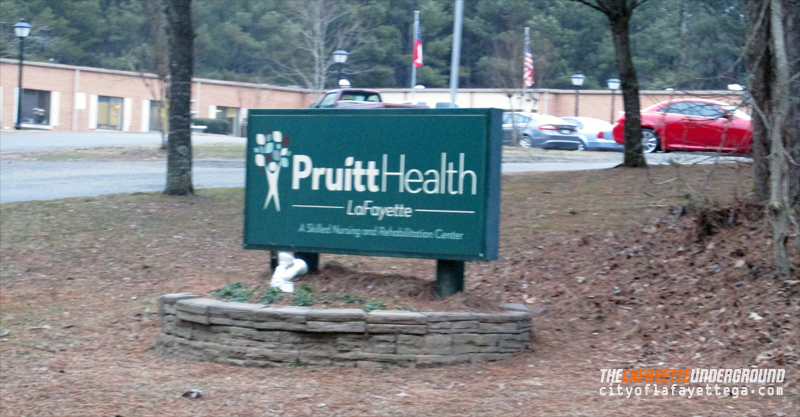 Friday evening a small fire broke out inside PruittHealth / LaFayette Health Care. Dispatchers paging fire crews to the nursing home indicated patients were being evacuated, but the fire (or possibly just smoke) turned out to be a minor incident related to a heater.


Terrific quote from GA's new state school superintendent.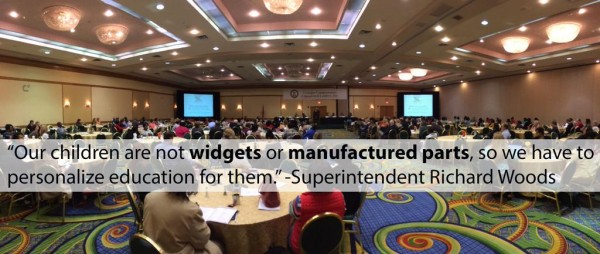 Excited to see what he does with public education in Georgia over the next four years – especially compared to what we've seen in the past.
Meanwhile schools are still following plans set in place by Woods' predecessors: In a few weeks Georgia students will begin mandatory testing. This year the hated CRCT will be replaced with new Milestones tests, described as "open ended" harder exams that aren't as long as the old bubble-filling tests.
Last year GA agreed to pay $107 million over five years to the tests' developer and publisher. By the end of that contract, state education leaders will probably be looking to replace them again with something else.



Catoosa authorities uncovered 30lb of marijuana last week inside a vapor cigarette store on hwy. 151. Owner of the business and his spouse were charged.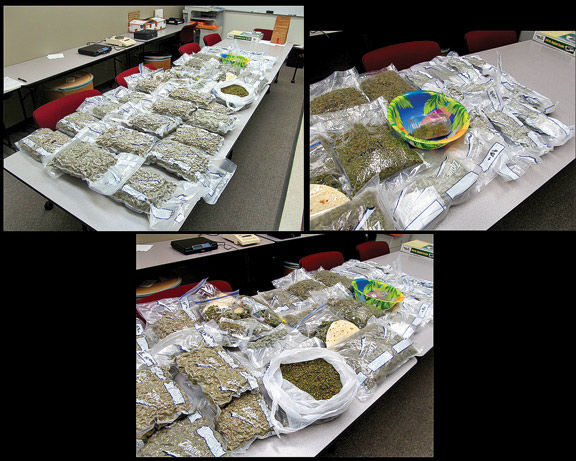 Street value of the pot – per authorities anyway – is about $150,000.


Ohio man busted after taunting police on Facebook.
He dared them to find him, which they did.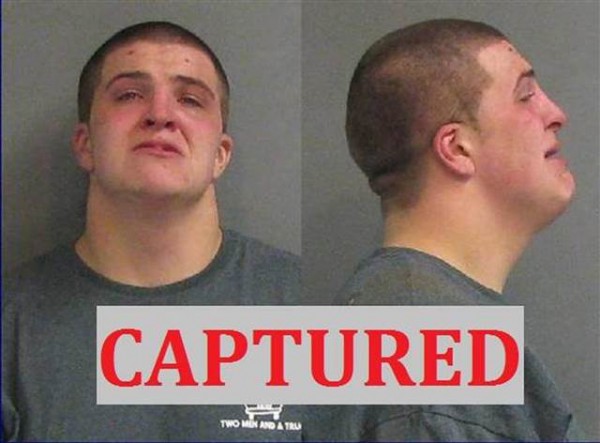 Big man goes to jail in tears.


If you're looking for work and don't mind driving a bit, Amazon is looking to hire 400 for its Chattanooga fulfillment center.
Or you can wait around a couple years and hope to get a job in Walker County.


Lee's Taekwondo is growing in its third LaFayette location.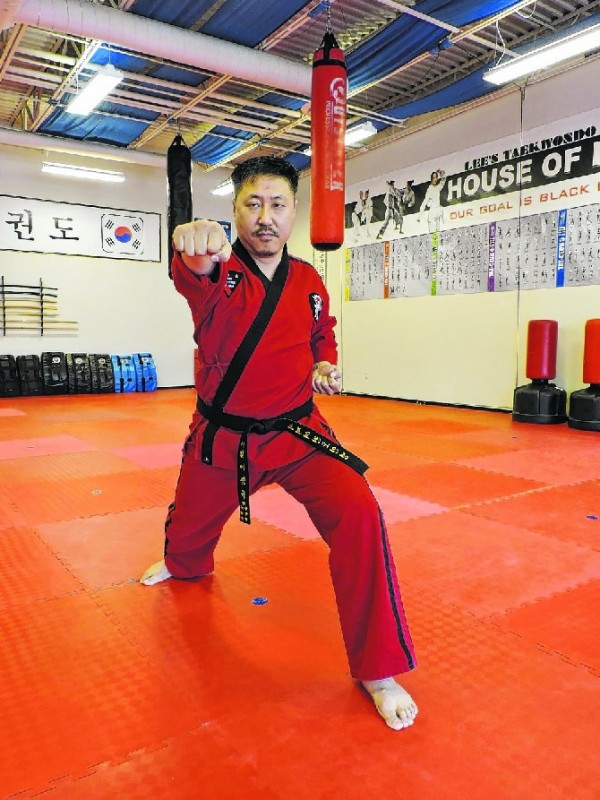 Business started out next to Goodwill, then moved to N. Main across from Hardee's. Now it's in the old Blockbuster site in front of Walmart.


LU doesn't post about Catoosa County government, because we honestly don't care, but this article about Catoosa County's improving financial situation is notable because of the contrast between Catoosa and Walker.
Not only have they paid back their Hutcheson debts, the commission-led county is bringing in more than it spends and has a surplus of cash on hand. Paying off debt saves them money, which they use to pay off more debt and prepare for hard times and emergencies.
Walker County, with a solo leader, tries to create new entities to hide debt inside while continuing to spend money like a drunken sailor.
You can almost see the attitude difference, between a group working to build a community that can be sustained into the future, and one person doing all they can to hide problems and move massive financial obligations into a future where she won't be alive to deal with them.


For today's links and any breaking news, follow the Underground on Facebook or Twitter.