2015
03.04
This review of a stay at county-owned Mountain Cove Farms recently popped up on Facebook: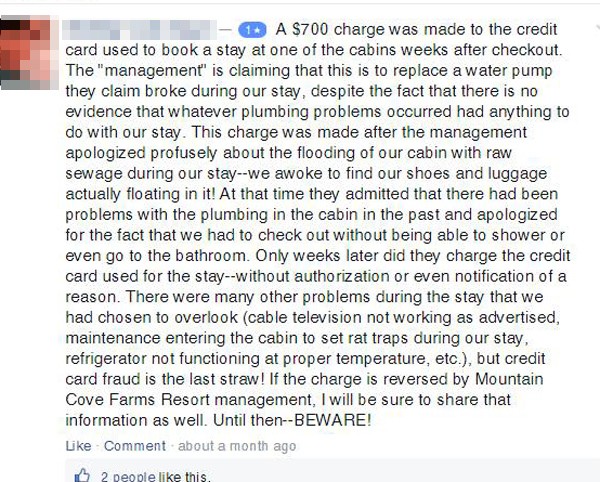 Rats, sewage, and credit card fraud – from a business representing the people of Walker County, and doing it poorly.
What's the county getting for that $3,000 per month "management fee" Bebe signed a contract for last year?


LaFayette police are seeking a man who drove a yellow and white dirt bike through town at a high rate of speed, running from police and blowing through stop signs, last Friday afternoon.
His chase stretched from Grant St. past the post office, across 136 and through Skyline Heights before losing the police on a dirt road near Abney Hollow Rd.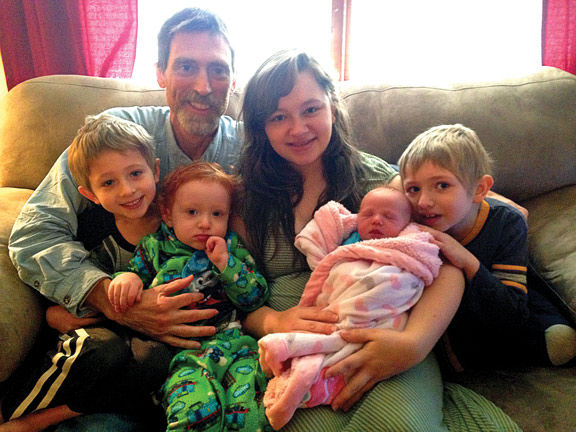 During last week's snow, LPD officer Nicholas Terry helped deliver a baby in West LaFayette.


Walker County arrests and jail bookings, February 23-March 1.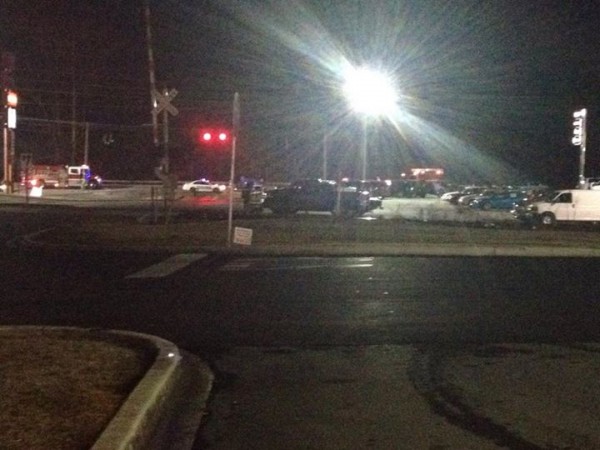 A minor wreck was observed Monday evening on hwy. 27 in front of Walmart, at the red light by Jenkins Chrysler. No word on injuries.


LaFayette has raised its hotel/motel tax from 5% to 8%. The additional revenue will, as required by law, go to "tourism" activities. Fortunately for residents, the city (per Councilman Bradford) has defined those activities as community events like Movies in the Park and annual Christmas events.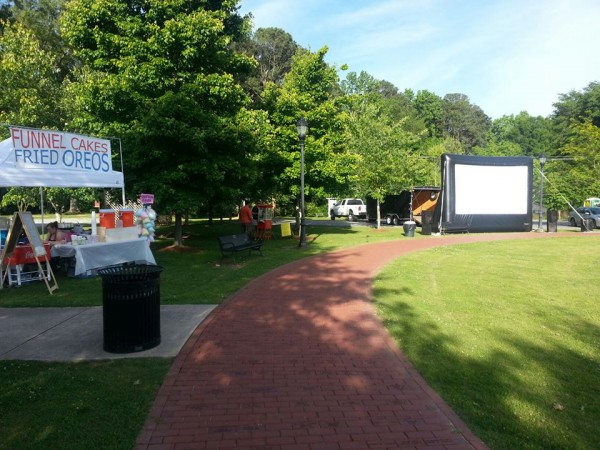 Article says increasing the tax from 5% to 8% will increase revenues by 150% – from $10,000 to $25,000 a year. Not exactly sure how the math works on that one…


Wednesday Georgia's state house passed a bill legalizing cannabis-derived products for medical use. The measure was approved in a 158-2 vote; local legislators Tarvin and Deffenbaugh both voted yes.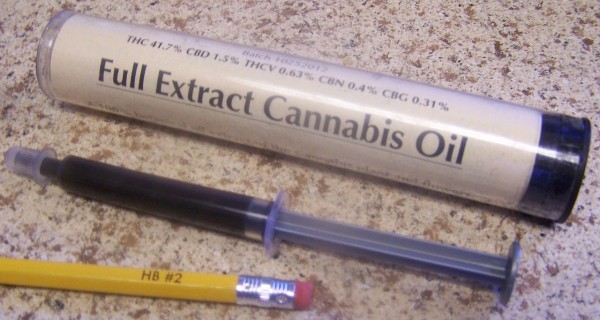 The proposed law requires a doctor's recommendation and says patients must obtain the substance where its production and sale is legal. An earlier change in the proposal stripped a framework that would have made it legal to actually produce the drug in Georgia – making the bill almost meaningless.


Execution of confessed murderer Kelly Renee Gissendaner, set for 7 Monday night, was again delayed due to unspecified problems with one of the drugs used for execution. The state has now put her execution (and the scheduled death of another inmate next week) on hold indefinitely.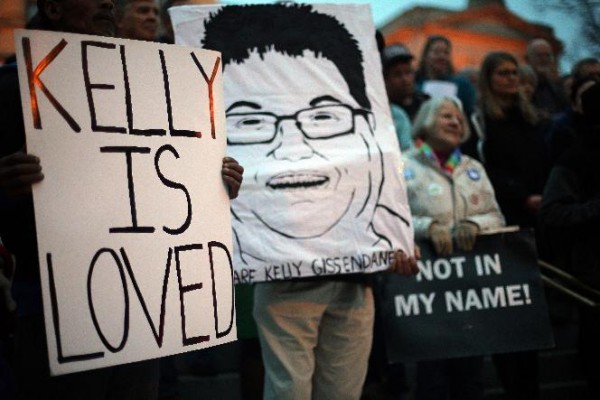 The delay was initially credited to a US Supreme Court review of the case, but that doesn't seem to be a factor. The hold is purely technical/medical, not legal.
That makes the second time in two weeks Gissendaner's death has been postponed.



Saddle Ridge Middle 7th grader Trent Currie recently underwent cancer surgery at St. Jude's. His school asks the community for financial help via an account set up at Cohutta Bank.



A recent news release about a GNTC board appointment lists the technical college's leaders. The five-campus school has sixteen board members, but only ONE – Penny Grigg of Nissin – is from Walker County.


Ashley Alton Diamond, a state prisoner originally from Floyd County, is suing Georgia for discontinuing his/her hormone treatments and putting him/her in a men's prison even though he/she identifies him/herself as a woman.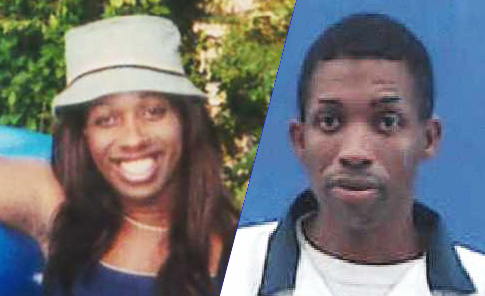 Per a lawsuit filed on his/her behalf, 36-year-old Diamond has attempted to cut off his/her male genitals and commit suicide on several occasions since being sent to jail.
Do you think the state should fund hormone therapy and put Diamond in a women's prison, or continue with the current approach? Does a prisoner have a right to hormone therapy and to be treated as the gender they ask?
Nobody should be abused or treated inhumanely, but at the same time, maybe he/she should have thought about this situation before committing multiple crimes; GDC Web site lists twelve different offenses on multiple dates stretching back to 2009, including theft, burglary, fraud, and trying to escape from prison.


Mohawk Industries recently increased its profits to record levels, but primary competitor Shaw says their own profits have fallen flat during the last 12 months.
Mohawk's aggressive investments into non-carpet businesses are paying off, while Shaw's tepid entries into similar markets are so far not helping very much.


A year ago Picnooga came onto the scene, presenting historical photos and archive material for Chattanooga and the surrounding area. Now the history-preserving site is working with other larger organizations and beginning to work on preserving and presenting old films.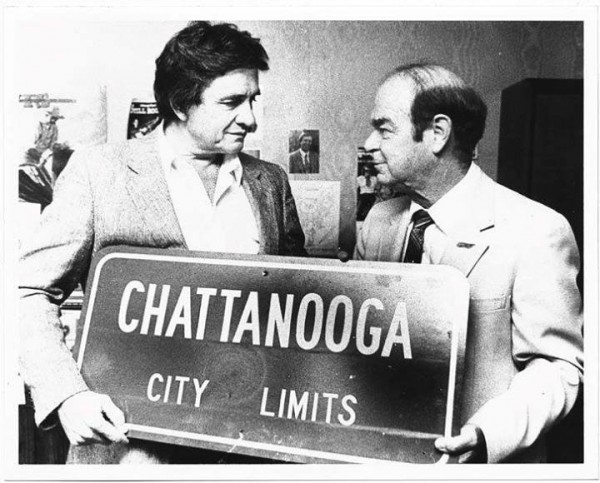 Picnooga was started by former LaFayette resident (and LU regular) David Moon.


LU has quite a few readers who now live outside Walker County, some who even live outside the state.
If you're an ex-LaFayette or ex-Walker County resident, someone who lived in the area for a good while and now lives somewhere else, we'd like to hear from you for an upcoming article.
If you fit that description, e-mail lu@lafa.ga.


For today's links and any breaking news, follow the Underground on Facebook or Twitter.