2015
03.17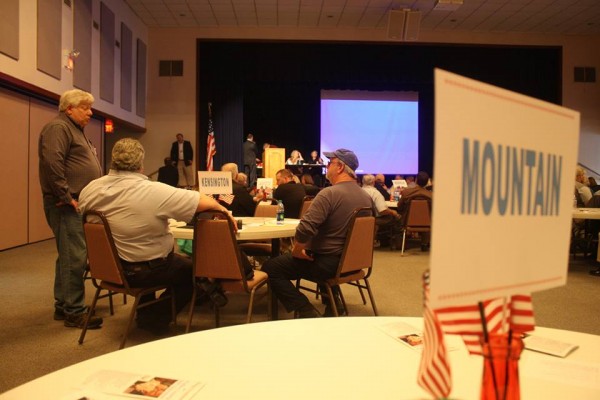 Saturday's Walker Republican Convention vote not to allow citizens a voice in their form of government was disappointing. But record turnout at the convention shows the issue is still highly controversial and many are interested in seeing it resolved for good.
(Almost as many people supported a vote on Sole Commissioner government this year during the convention as attended the 2013 convention all together.)
Republican Party leaders could still put the issue to rest by letting voters have a say next spring, but say they won't because of the people there who opposed democracy. So 57 who showed up Saturday, many who work for the county, will trump the wishes of 2,045 people who signed the LU petition asking for a vote.
America!
Chattanooga Times Free Press, 03/15/15:

"..In an interview after the vote, [Commissioner Heiskell] defended the sole commissioner form of government, saying she is more invested in the job than representatives in multi-commissioner governments. She said Walker County's form of government is also more efficient.
"Even so, she said, she didn't care how the delegates voted on the issue and believes the form of government is only in question because of next year's election.
"'It's beating-Bebe time,' Heiskell said. 'People are getting ready to qualify to run. If I were decrepit, I wouldn't run. But I'm not. My mind works, and so do my legs.'"
She's definitely more "invested" than a commission would be. She makes $105,000 a year and change, plus whatever she gets on the side, plus all her friends and family members who have county jobs. She's invested, and cashing in before the crash takes us all down. Like the CEO of Enron.
Meanwhile, convention chairman Doug Grammer says it doesn't matter if county employees were at the convention, paid to attend and reimbursed for their registration fees, because nobody knows how they really voted.

The whole thing is a disgrace, and the outcome of that vote should have no bearing on whether or not the citizens of the county get to vote on the issue of sole commissioner.


Friday LU shared this link about LHS 10th grader Pamela Pacheco being accepted into a science program at Harvard. Pacheco needed $1,500 in order to take advantage of the rare educational opportunity, and asked the community to help.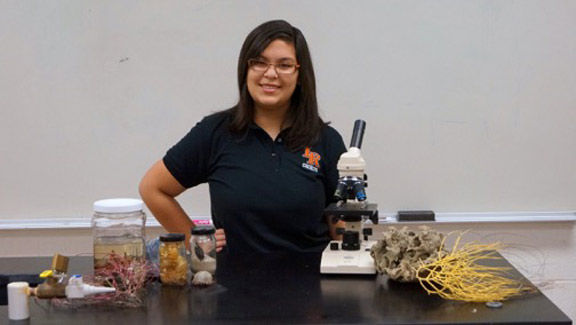 Twelve people responded and contributed $450 through LU's PayPal account. Today that cash, plus an extra $50 left from Underground t-shirt profits, will be sent to Pacheco. Hopefully the other $1,000 she needs has been given directly to the family, or will be soon.


Awful child abuse case on Pledger Parkway, which took seven weeks to investigate and didn't get police attention until school called DFCS a total of THIRTEEN times.
WQCH Radio, 03/16/15:

"CAPTAIN STACEY MEEKS SAID THE DEPARTMENT WAS ALERTED BY GILBERT ELEMENTARY THAT A 9 YEAR OLD STUDENT WAS SHOWING SIGNS OF PHYSICAL ABUSE. WHEN THEY FOLLOWED-UP AT THE HOME ON PLEDGER PARKWAY ON JANUARY 26th, POLICE FOUND 3 ADULTS AND 9 CHILDREN LIVING IN THE SMALL HOUSE. THEY TOOK EMERGENCY CUSTODY OF 5 CHILDREN THAT DAY, INCLUDING THE STUDENT THE SCHOOL REPORTED.
"THE GBI WAS CALLED TO ASSIST IN THE 7-WEEK LONG INVESTIGATION – AND THEIR FINDINGS, ALONG WITH INTERVIEWS OF THE CHILDREN AT THE CHILD ADVOCACY CENTER, LED TO THE ARRESTS.
"58 YEAR OLD SHIRLEY JEAN CHANDLER WAS CHARGED WITH 4 COUNTS OF FIRST DEGREE CRUELTY TO CHILDREN. HER SON, 31 YEAR OLD RICHARD ANTHONY VOIVEDICH [in picture] WAS ARRESTED ON 2 COUNTS OF FIRST DEGREE CRUELTY. POLICE SAY ALL COUNTS WERE TIED TO THE ALLEGED ABUSE OF THE 9 YEAR OLD BOY. HE AND 3 OF HIS SIBLINGS HAD REPORTEDLY BEEN 'TAKEN-IN' TO THE HOUSEHOLD AND WERE NOT RELATED TO THE FAMILY.
"CHANDLER'S DAUGHTER WAS THE THIRD ADULT LIVING THERE, BUT CHILD PROTECTIVE SERVICES ORDERED SHE AND HER 2 CHILDREN TO LEAVE THE RESIDENCE. SHE WAS NOT CHARGED IN THE CASE. THE REMAINING 2 CHILDREN, WHO POLICE SAY BELONG TO VOIVEDICH, WERE TAKEN BY DFACS WHEN THE ARRESTS WERE MADE LAST FRIDAY.
"CAPTAIN MEEKS SAID THE SCHOOL MADE A TOTAL OF 13 REFERRALS TO DFACS, BEFORE POLICE WERE NOTIFIED AND TOOK THE 5 CHILDREN OUT OF THE HOME. THE CHILD REPORTED BY HIS SCHOOL HAS NOW BEEN PLACED IN FOSTER CARE AND IS DOING WELL."
DFCS did nothing until the school finally called local police. Neighbors stood by and watched the abuse, doing nothing until arrests were made. And the actual parents of three children in this situation are still nowhere to be found.
Absolutely appalling.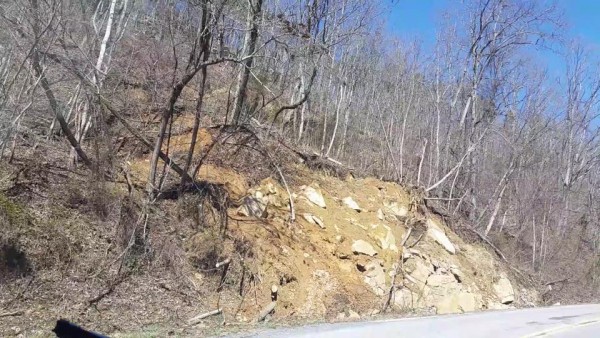 Yesterday Walker County declared Nick-A-Jack Rd. on Lookout officially reopened, despite doing nothing obvious to the road since it was closed for a tiny mudslide a week ago.
Apparently the Commissioner visited the site and saw too many dollar signs to approve repairs being done.
Most people who live up there kept using the road even as it was "closed."


Today voters in Chattooga County have one last chance to decide if the county should legalize liquor by the drink in restaurants outside cities.
So far voter turnout has been sad.


The county says Audia International is beginning to hire employees for its eventual new location in Noble. Packets for an Audia job (Audia not AUDI, no connection) can be picked up Friday at the Housing Authority office. A job fair will be held late April in the same place.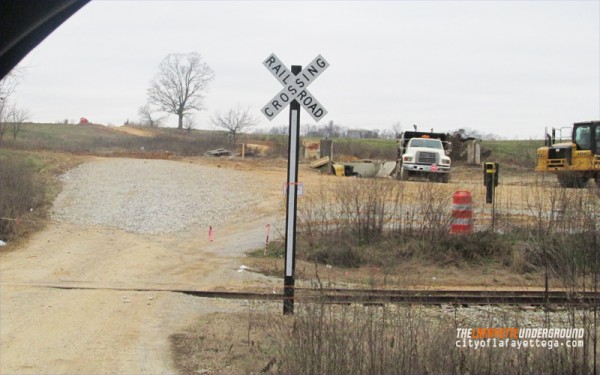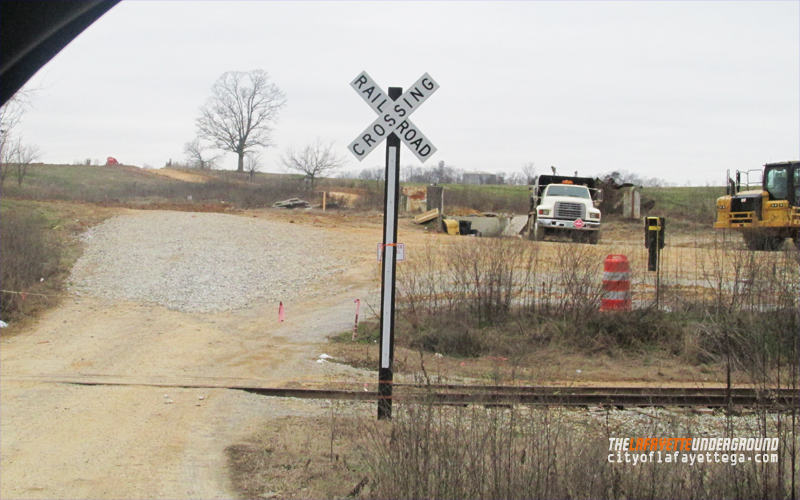 Press releases claim Audia's facility will be completed this fall, but currently the industrial site is a literal muddy pit. Anyone who accepts a job from the plastics company will probably be waiting at least a year to begin.
Why hire so early? To push all the recent bad news about county finances off the front page.
The story is still 150 jobs for the county's $25 million investment. Believe it when you see it, and not a moment before.
If you're looking for a job with a company that actually exists today, and not six or twelve months from now, there will be a job fair at the Ringgold Colonnade on April 2nd.


In 2002, Walker County newlyweds Adam Chrismer and Samantha Leming were murdered in Tennessee. Howard Hawk Willis was convicted of the crime in 2010 and sentenced to death.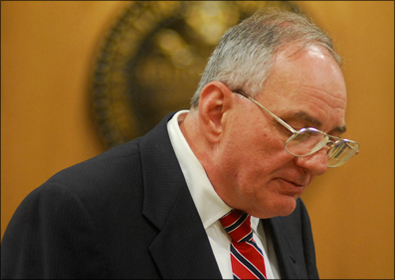 This month Willis' latest appeal of the sentence was dismissed, and he remains on Tennessee's death row.


Don't forget, if you have (or are) a student in Walker County Schools, the new longer class schedule began Monday. Dismissal in every school* for every grade will be 20 minutes later through the rest of the school year to make up for snow days.
(*Except Fairyland apparently.)


Many LaFayette Housing Authority residents arrived home earlier this week to find their home clothes dryers had been disconnected by LHA employees. This note was left on doors, explaining what happened, but some were still confused and concerned.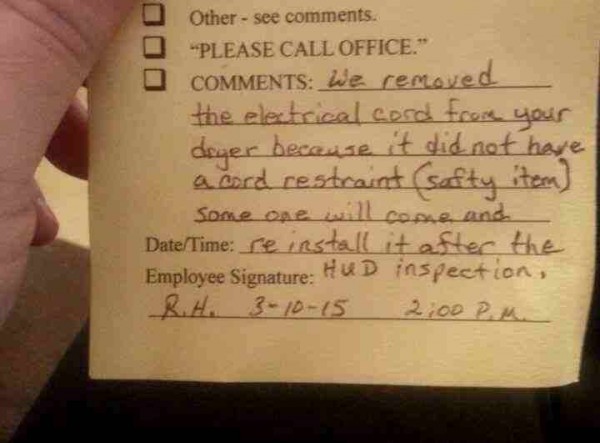 Housing Authority director Ruth Bass told LU unsafe "pigtail" dryer cords lacking a 14¢ clamp were removed from 264 of 270 apartments, ahead of a federal inspection. They were all reinstalled by 4 PM Friday with proper safety equipment, free of charge for all housing residents.
Bass said this is the first time the federal agency that oversees their apartments had sought to inspect residents' personal dryers, and every missing clamp would have given LHA a bad score. There would be no bad score if the cords didn't exist, so they were removed for a couple days.
The part in question is a romex connector, which goes for something like $13.65 for a box of a hundred. Less than $50 in parts could have cost the Housing Authority a bunch of money.


Friday was "crossover day" in Atlanta, a deadline for proposed legislation to be passed by either the GA House or GA Senate. Anything that didn't pass won't become a law, at least not this year.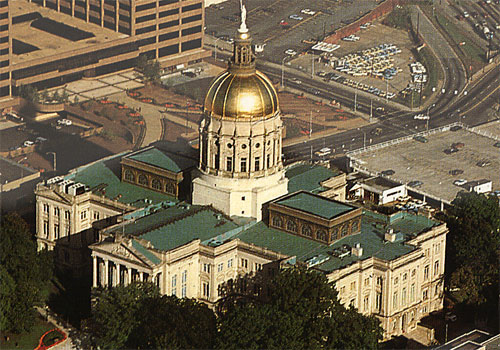 Bills that died include legalized gambling on horse racing, restrictions on privately-owned drones, a measure limiting (or legalizing, depend on who you ask) no-knock police raids, restrictions on license plate camera images, cuts in days required for early voting, an income tax cut/sale tax increase, and more. Full list…
What survived, and could still become law?
Medical marijuana, a silly cyber bullying law, and looser rules about selling alcohol.


Latest arrests and jail bookings, March 9-15.
"ALEXANDER RANDY LAMAR WM 38 Officer B. DAVIS CHILD MOLESTATION (X2), AGG. SEXUAL BATTERY, ENTICING A CHILD"
Uh oh. Randy Alexander what did you do…?


Local food service inspection scores for the last couple weeks look good, ranging from 100 to 89.

Sexual Assault Victim advocacy group in Fort O. accused of falsifying documents in order to receive grant money.
The organization allegedly lied about teaching classes in schools and to various groups in Catoosa, Dade, and Walker to comply with grant guidelines.
One of the center's board members is Assistant District Attorney Chris Arnt. Arnt was made aware of the false paperwork and apparently did nothing about it.
BECAUSE THAT'S WHAT D.A.'S DO – NOTHING.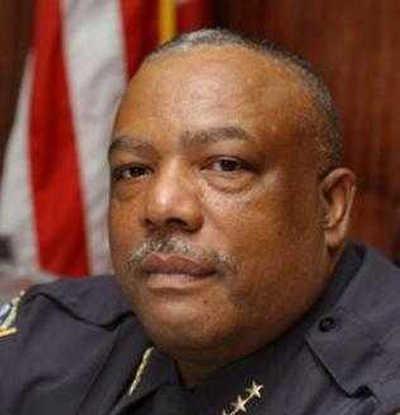 The former police chief of Savannah was recently sentenced to prison for taking bribes, gambling, extortion, and lying to the FBI.
While in jail, Willie Lovett will still get a $130,000 per year pension because he was first hired as police in 1973. State laws that would keep him from being paid after his conviction weren't adopted until 1986.
Sometimes crime DOES pay, especially if you're a somebody.


Georgia's "Main Street program" is hailed as a huge success for small communities around the state.
It's essentially a bunch of state tax dollars small towns can use to restore sidewalks and amenities in their "downtown" areas, as LaFayette has done, but does it actually HELP anything?
We've redone our downtown sidewalks, planted trees, and bought benches at least three times in the last twenty years, but downtown is still pretty dead. Meanwhile half of LaFayette has never had its FIRST sidewalk put in, and the city has multiple people and committees spending considerable time complying with state requirements for the Main Street program.
Having a nice downtown is good, but you've gotta have good neighborhoods within walking distance, and a means of people walking to the downtown, if you really want to see something change. We have to make ALL of LaFayette a better place to live, not just throw more money at downtown.
(What Georgia really needs is a "downtown businesses staying open past 4 PM" program.)


In his latest "report" Walker County Messenger word-assembler Mike O'Neal implies he knows who LU is. Pretty obvious he doesn't have a clue about that, or much of anything else.
"Following publication of his intent to move such legislation forward, a social media campaign, spearheaded by some who unsuccessfully have run against Heiskell and who openly oppose anything she proposes, urged voters: 'Call Steve Tarvin at 423-605-7328 and tell him NO on this. And while you're on the phone, remind him that we need a vote on sole commissioner government so this madness ends.'"
So he's implying LU is somebody who ran for office, and this whole thing is about revenge, or along those lines? Did he come up with that on his own or is he just parroting the Commissioner and her people?
Looks like he's hoping to get a county job the same way Larry Brooks did.
(We don't oppose EVERYTHING Bebe proposes, just the awful stuff. When she gets around to proposing something that isn't awful, if she ever does, we won't oppose it.)
He also goes to bat here for Commissioner Heiskell, as he usually does, to blame the county's huge debt load on Rep. Steve Tarvin. Tarvin briefly stopped reading from the Commissioner's script this week when he listened to constituents and refused to let her sell bonds without voter approval. Now the local paper is throwing him under a bus, along with the rest of us.
Back in February the Messenger was bought out. The new owner ran an editorial saying his local papers will be watchdogs, will hold politician's feet to the fire, etc. This reads like the opposite of that. Same old same old pro-powers-that-be crap from the Messenger, which is why they went bankrupt in the first place.


For today's links and any breaking news, follow the Underground on Facebook or Twitter.