2016
02.29
Friday morning flames claimed another LaFayette manufacturer and put two people in the hospital.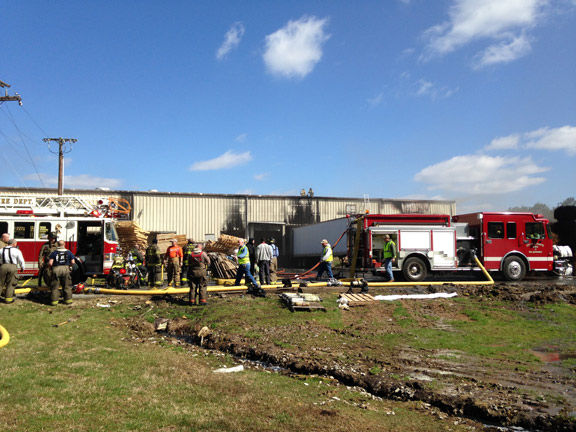 Fire broke out at Buy The Truck inside the old Ronile plant off South Chattanooga St. a little after 10 Friday morning. Twelve employees working for Buy The Truck were injured – eight of those were sent to the hospital for treatment, and at last update two were listed in "critical condition."
Fire crews from Summerville, Trion, Walker State Prison, Catoosa, Fort O, and Rossville joined LaFayette Fire Department, LPD, and city utility workers to get the blaze under control.
GA Department of Natural Resources and representatives of Georgia EPD were also called to the scene to help limit environmental damage; this fire doesn't compare to the Barwick Mill blaze last fall, but smoke from this one is still being considered toxic and those living nearby were advised not to go outdoors until the air clears.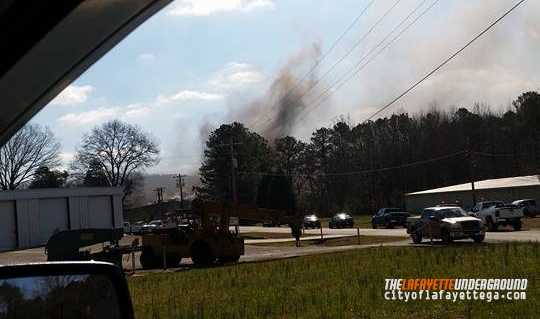 An alert LU Facebook commenter points out that Buy The Truck (and the Ronile building) is owned by Tim Toole, whose Quality Carpet Cushion mill burned in 2008 during a similar situation.
That fire cost about 70 jobs, and eight years later the factory site on McCarter Rd. still sits empty, abandoned, and only partially cleaned up.
Neither fire is suspicious, accidents resulting perhaps from unsafe work conditions or sloppiness but not arson. [The state fire inspector will be on site today to verify that conclusion.] However, if the QCC blaze is any guide, Buy The Truck will never reopen and the building will probably be a falling-in eyesore for decades.






Retired teacher and former Trion mayor Lanny Thomas wants Jeff Mullis' job in Atlanta, and needs your vote in May to take it.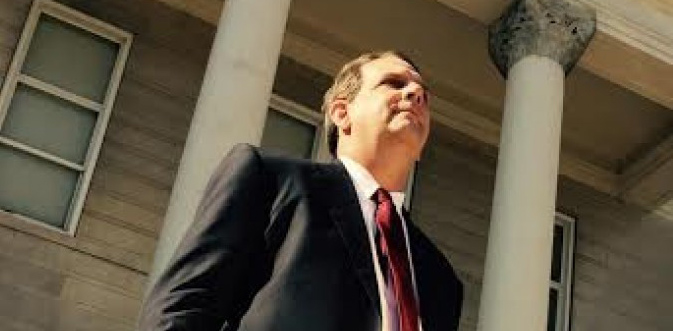 Here's some background on Thomas, who grew up in Walker County and taught at LHS for three years decades ago before moving his home (and career) to Trion where he's been for the last quarter century.


Another structure fire on Saturday destroyed a home in Rock Spring.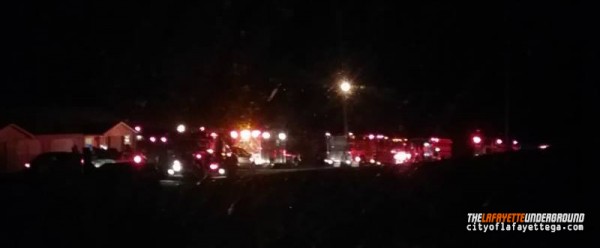 A young couple and older man escaped from their Pinewood Drive home unharmed, but two dogs were lost along with everything the three owned.
Per relatives the young woman is pregnant, due in about two months. NWGA Red Cross has stepped in to provide them with temporary assistance and neighbors are collecting donations to help get them back on their feet.


Formal qualification for the 2016 state/local election begins next week, on March 7th.
So far three candidates have announced plans to run for County Commissioner, hoping to replace incumbent Bebe Heiskell. (Heiskell has so far not said if she'll run or not.)
The field may change in a few weeks when registration closes, but of the known probable candidates so far, who's YOUR choice for Walker County's next Commissioner?

Is that the smell of love, or just weed?
WQCH Radio, 02/26/16:

"A COUPLE WAS ARRESTED FOR DRUG POSSESSION AFTER POLICE ANSWERED A 'VERBAL ARGUMENT' CALL AT TOWN-CREEK APARTMENTS, TUESDAY NIGHT. THE ARGUMENT HAPPENED INSIDE A VEHICLE PARKED BETWEEN 100 AND 200 BUILDINGS IN THE COMPLEX.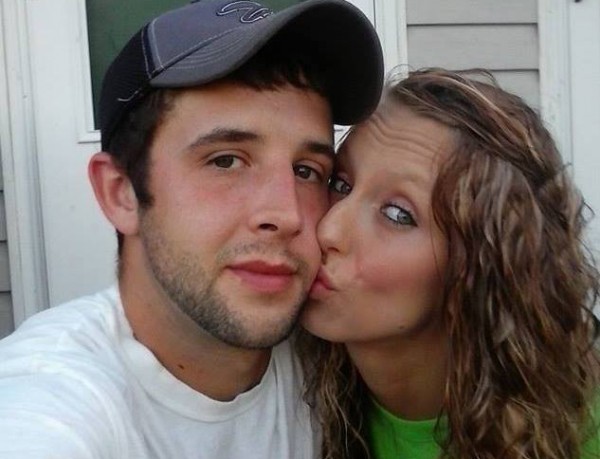 "WHEN CONSENT-SEARCHED, 22 YEAR OLD COREY LEE WALLIN [sic] HAD MARIJUANA IN HIS POCKET, ACCORDING TO POLICE. AFTER HIS ARREST, OFFICERS WENT BACK TO THE VEHICLE TO TALK TO 21 YEAR OLD JESSICA MARIE CROWDER. SHE WAS SITTING ON A CIGARETTE PACK, CONTAINING A BAGGIE WITH PILLS. THEY WERE IDENTIFIED AS HYDROCODONE, A SCHEDULE-2 CONTROLLED DRUG.
"BOTH WERE TAKEN TO THE WALKER COUNTY JAIL FOR BOOKING."
Cute couple, maybe this arrest will straighten them out. (Not likely, but we can hope.)
Plus: Walker Jail arrest/booking reports, February 18-24.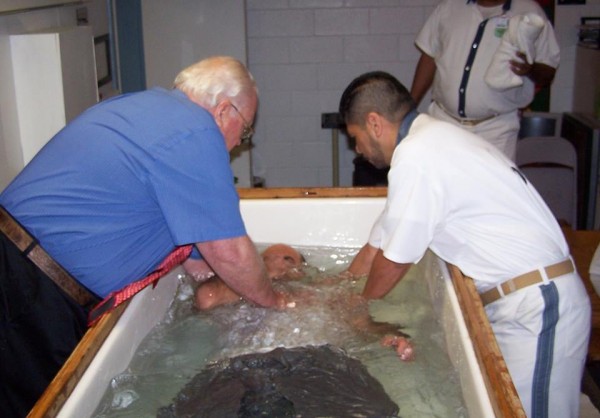 Inmate baptism at Walker State Prison in Rock Spring.


Did a handful of Georgia's elected leaders (including Nathan Deal) spike expanding medical marijuana this year only to benefit a preferred campaign donor preparing to grow the crop NEXT year?
That's one new theory about the sudden removal of language legalizing in-state production of cannabis oil from House Bill 722, which had widespread support until last week when it was gutted.


Two Chattooga Co. child sex offenders were sentenced last week.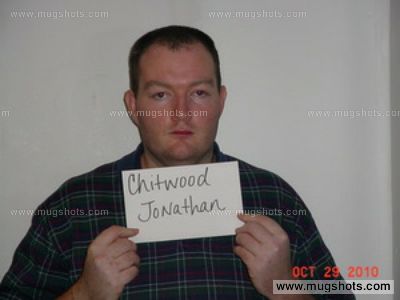 Jonathan Chitwood gets a life sentence for molesting a six-year-old; it's his second conviction for abusing a child.
Chitwood was banned from Chattooga County for a 2007 molestation incident, from 2009 to 2014, returned to the county in 2014 and molested another child. Banishment wasn't effective.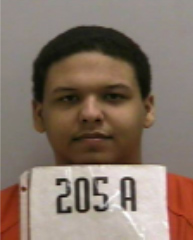 18-year-old Donta Jasiah Dupree was given a five year sentence for molesting two kids, ages four and six. That sentence seems a bit light considering the laundry list of charges originally filed against him last spring.
It seems Dupree got a lighter sentence than Chitwood because he's young and this was his first offense? But seems like a first offense with two kids wouldn't be weighted a lot better than second offense with one child at a time.


Catoosa County woman arrested for checking out a used car.
WQCH Radio, 02/25/16:

"POLICE ARRESTED A LOCAL WOMAN EARLY TUESDAY MORNING, WHEN SHE WAS FOUND SITTING IN A VEHICLE AT A NORTH MAIN STREET USED CAR DEALER.
"THEY WERE TIPPED BY TACO BELL EMPLOYEES, WHO COMPLAINED THE WOMAN WAS 'LOOKING INSIDE EMPLOYEE CARS' ON THEIR LOT.
"40 YEAR OLD TERRI M. WILLIAMS TOLD POLICE SHE WAS 'WRITING DOWN THE MILEAGE' ON THE VEHICLE IN WHICH SHE WAS SITTING, ALTHOUGH IT WAS NOT VISIBLE WITHOUT STARTING THE IGNITION. WHILE THE DEALER LEFT CAR DOORS OPEN, THE KEYS WERE NOT IN THEM. WILLIAMS WAS CHARGED WITH LOITERING."
(Mugshot from a prior arrest in Catoosa County.


Parents of a Habersham County baby nearly killed in a botched police raid have finally reached a settlement with the law enforcement agencies that blew up their child in 2014.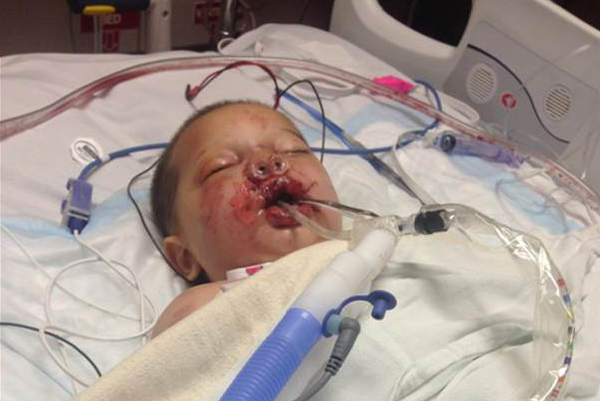 Bounkham Phonesavanh's family will collect $3.6 million from three counties and a city responsible for the special task force that tried to raid their home in the middle of the night looking for a relative who wasn't there. "Baby Boo Boo" was disfigured and almost died when a flash grenade thrown by officers landed in his crib.
A grand jury previously declared the one officer charged with a crime not guilty; this settlement comes from a lawsuit filed by the family in civil court and will be paid from the government entities' insurance.


Police/deputies/troopers in most states and many cities use a method called the "PIT Maneuver" to stop cars involved in chases.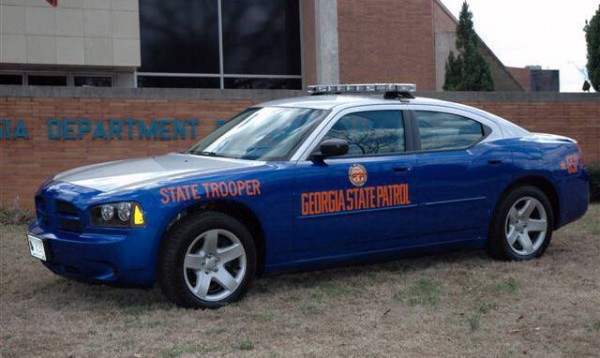 But only Georgia provides no guidelines to officers about not PITting at high speeds – and as a result, GSP officers have killed more people during PITs than troopers in any other state.
And it isn't just criminals being killed, it's also the passengers in their vehicles who were just along for the ride.
Like everything else involving law enforcement in Georgia, the state goes far far overboard in favoring the officers. There have to be rules for police to follow just like the rest of us have.
In not-especially-related news, GSP troopers are paid less than officers in any other state. But they do get a perk not every state provides: namely being above the law when they put on a badge.
Maybe we can trade them that "benefit" in return for more pay?


Mohawk announces another strong quarter of earnings.


For today's links and any breaking news, follow the Underground on Facebook or Twitter.