2016
02.05
Chattooga deputies raided a Trion motel and arrested two men they believe are responsible for (or at least involved in) the recent crime wave.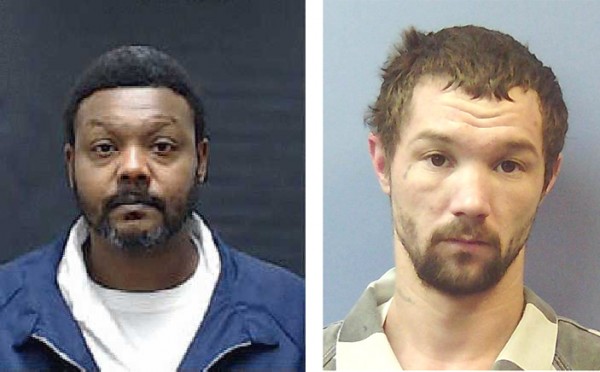 They found unspecified evidence that links the men to recent convenience store robberies in Chattooga, Walker, Floyd, and Whitfield.
Off the jail go James Tyrone Carmichael of Rome and Jake Lee Skuse of Leesburg, Al. They're being held on robbery, drug, and gun charges.
Per investigators, Mr. Carmichael got out of prison on January 21 for previous armed robbery conviction(s). But the first robbery was on January 15th – indicating others are involved.
Meanwhile, Steve Wilson sends out press releases claiming credit for the Chattooga County arrest and LPD detectives grasp at straws theorizing the robberies specifically targeted retailers owned by indians.



This week Walker County was hit again by heavy rains and flooding.
Floodwaters at Andrews Ln earlier today. Water over the road on the other side of the bridge.

Posted by The LaFayette Underground on Wednesday, February 3, 2016
Water covered several roads and bridges along Chickamauga Creek, including Hog Jowl and Andrews Lane (seen above.) Kay Conley and a few roads in Chickamauga and Flintstone were also affected.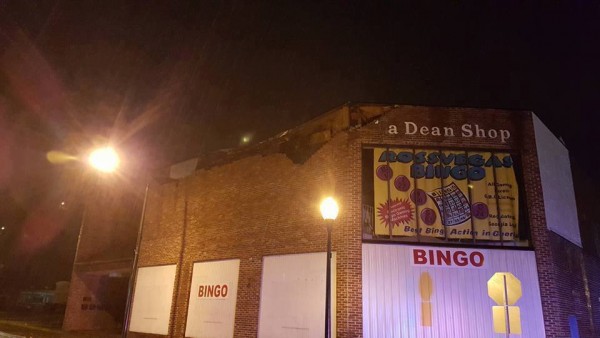 Rossville's bingo hall, the city's center of dubious economic activity, collapsed during the heavy rain – causing thousands of dollars in improvements to downtown Rossvegas. No other serious damage was reported.





Flames claims a life in the Gore community.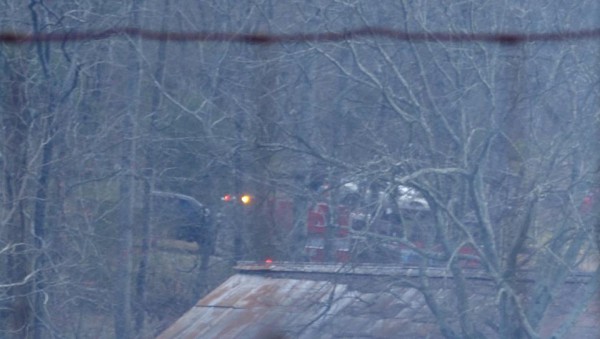 A house fire on Little Sand Mountain Rd in Chattooga County Tuesday afternoon has resulted in one person dead. The victim was identified by The Summerville News as 30-year-old Joshua James Childers.



LU has heard from a handful of Walker County residents who have in recent weeks been the victim of debit card fraud. They spotted unauthorized, suspicious transactions on their accounts.
Victims in LaFayette and Chickamauga use multiple banks including Wells-Fargo, First Tennessee, and Bank of LaFayette, so it's not a bank specific issue. Possibly a local store?
Fraudulent transactions have popped up from New York to the Carolinas and even through online retailers – indicating that stolen numbers were likely resold to others.
Check your statements or online reports carefully.


The widow of Torry Creek, Rossville man killed during a fight last week, says he was responsible, helpful, and loving – but he also had an alcohol problem that made him violent.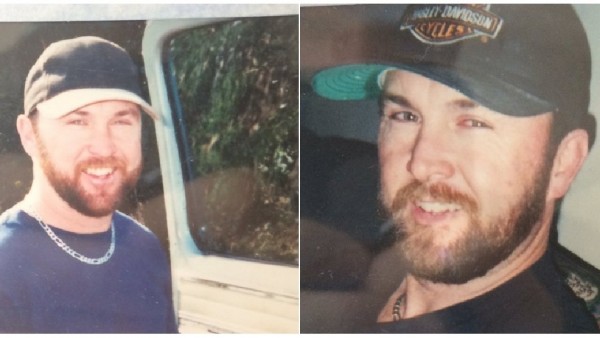 That violence led to his death after a friend intervened in a fight. That friend sustained knife wounds and seemingly had no choice but to apply the chokehold that took Creek's life.
Walker County Sheriff's Office says no charges will be filed in the death, now filed away as a killing done in self defense.


WQCH Radio, 02/02/16:

"AN ACCUSED DRUNK DRIVER ATTACKED TWO LAFAYETTE POLICE OFFICERS FRIDAY MORNING, AND WAS ARRESTED AFTER BEING SUBDUED WITH A TASER.
"DISPATCH SENT POLICE TO MURPHY GAS NEAR THE LAFAYETTE WALMART ON A SUSPECTED DUI. THE CAR RAN A STOP SIGN WHILE LEAVING AND HEADED NORTH ON HIGHWAY 27, VEERING INTO THE TURN LANE SEVERAL TIMES.
"THE DRIVER REFUSED TO STOP FOR LIGHTS AND SIREN, AND CONTINUED UP THE HIGHWAY NEAR THE SPEED LIMIT OF 55. HE FINALLY STOPPED IN A DRIVEWAY, TELLING OFFICERS HE JUST 'WANTED TO MAKE IT HOME'.
"WHEN 21 YEAR OLD SAWYER GREGORY CLANTON LEARNED THAT HE AND HIS GIRLFRIEND WERE BEING ARRESTED, HE BEGAN TO RESIST AND FIGHT WITH TWO LAFAYETTE POLICE OFFICERS, ATTEMPTING TO GRAB THE SERVICE WEAPON OF ONE AND ASSAULTING THE OTHER. HE COMPLIED WITH THE ARREST AFTER BEING TASED.
"CLANTON TESTED POSITIVE FOR DUI AND WAS ALSO CHARGED WITH SIMPLE BATTERY AGAINST A POLICE OFFICER, FLEEING, OBSTRUCTION AND A COUPLE OF TRAFFIC VIOLATIONS. HIS GIRLFRIEND, WHO WAS A PASSENGER IN THE VEHICLE, WAS CHARGED WITH PERMITTING UNLAWFUL OPERATION OF A VEHICLE."
Plus: Arrests, January 28-February 2.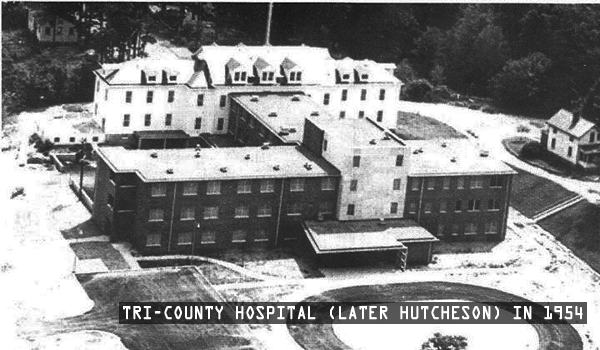 Earlier this week on UCTV, leaders from Hutcheson and ApolloMD said the Atlanta-based group plans to finalize purchasing the troubled hospital within 90 days.
Once they buy Hutcheson they want to rebrand it, a new name to get past the hospital's troubled past.
(Reverting back to the old Tri-County name might not be too bad, except for the part where Dade County wants nothing to do with the hospital anymore and everybody called it Die-County… People will probably insist the Hutcheson name be retained, which is a terrible idea.)
What names or slogans would you like to see Hutcheson operate under in the future? They ask serious suggestions be sent to hutcheson@apollomd.com .


Retired teacher and music minister Larry Stokes passed away Sunday down in Macon.
Stokes taught in Walker County schools for decades, retiring in 1991.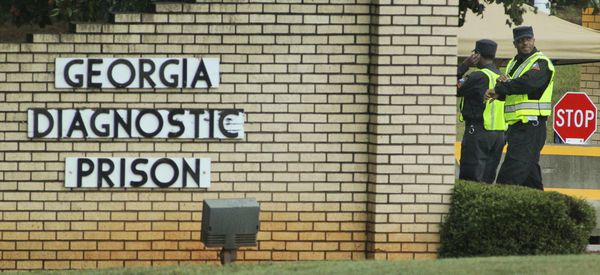 Shortly after midnight on Wednesday, convicted killer Brandon Astor Jones was finally executed by the state for a murder he committed in 1979.
The 72-year-old was denied a pass by Georgia Board of Pardons and Paroles, then by a justice of the US Supreme Court, hours before his life was taken.
A day after Jones' execution, Georgia set the date to put down another convicted murderer:
Former Navy crewman Travis Hittson is scheduled to die on February 17th for the 1993 murder and dismemberment of a fellow sailor.
The other man who helped him took a plea deal and could get out of prison in 2020.




For today's links and any breaking news, follow the Underground on Facebook or Twitter.