2016
02.19
A bad wreck shortly before 7 Wednesday morning on 27 south of town at Shattuck Industrial Blvd sent one woman to the hospital via LifeForce.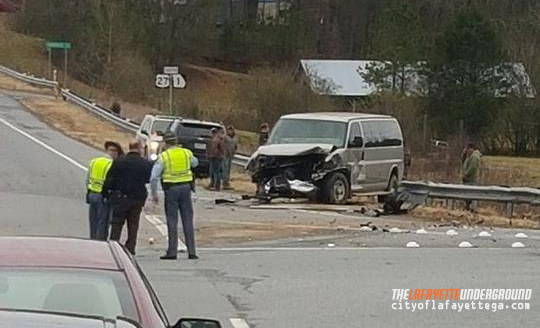 Per reports, 50-year-old Helen Janice Rollins of Summerville drove her car into a van after turning off 27 heading towards Roper. She was sent to Erlanger via LifeForce, five men in the van only received minor injuries.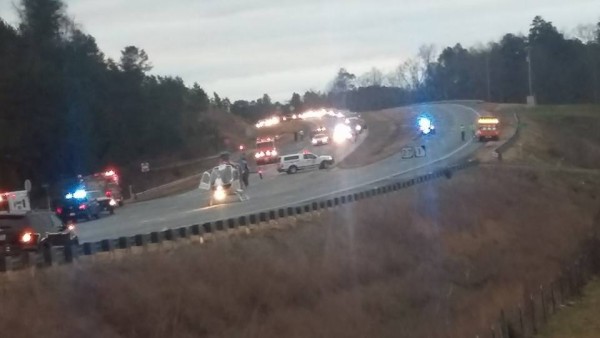 At last update she was still in critical condition at Erlanger.



The murder case against Clara Edwards has ended, for now, with a split verdict.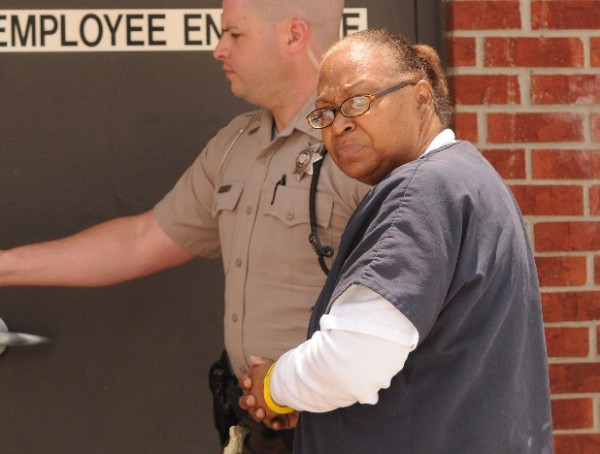 Clara Edwards' lawyer needed only three hours Monday to present her defense. His main witness was a forensic pathologist from Arizona who testified that the almost-2-year-old child who died in Edwards' case could have been killed from a fall – despite all evidence suggesting otherwise.
That hired expert said Sahara Weatherspoon's cause of death should have been marked as indeterminate.
Two other witnesses said the child was happy in the Edwards home and Ms. Edwards at one point did ask for a helmet for the accident-prone baby.
Tuesday lawyers for Edwards and the DA's office prosecuting her both gave their closing arguments. Her lawyer said the idea of the child falling was suggested by police, not Edwards herself, and the child was accident prone.
District Attorney Franklin argued in closing that the child's frequent "accidents" only happened while she was at the Edwards home, not out in public, and Edwards has two personalities she can switch to as needed.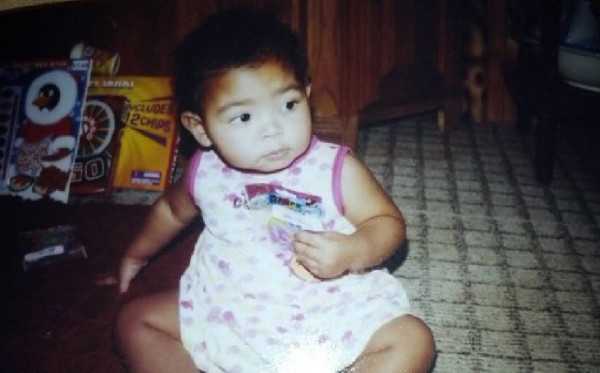 The jury began deliberations Tuesday afternoon and came back with a verdict early Thursday. They found Clara Edwards guilty of child abuse, but could not reach a unanimous verdict on the charge of murder.
Edwards will be sentenced for abuse in late March. Since the jury reached no verdict on murder charges, the DA's office could still opt to retry her again in the future.



Peeping tom, or looking for his mom..?
WQCH Radio, 02/16/16:

"AN 18 YEAR OLD LAFAYETTE MAN WAS CHARGED WITH CRIMINAL TRESPASS, AFTER LOOKING THROUGH THE WINDOWS OF A STRANGER'S HOUSE ON WEST-NORTH MAIN STREET, SUNDAY MORNING.
"THE RESIDENT TOLD POLICE HE SAW THE MAN COME UP ON HIS FRONT PORCH, LOOK THROUGH AN OLD DRESSER THERE, AND LOOK THROUGH THE FRONT WINDOWS OF THE HOME. WHEN CONFRONTED, MATTHEW TYLER PATTERSON SAID HE WAS THERE, 'LOOKING FOR HIS MOTHER'. THE RESIDENT DIDN'T KNOW HIM OR HIS FAMILY, ACCORDING TO THE REPORT.
"AFTER POLICE ARRIVED, PATTERSON'S MOTHER ARRIVED, BUT THE SUSPECT WOULD NOT TELL HER WHY HE WAS THERE. HER CAR, WHICH HE HAD BEEN DRIVING, WAS PARKED IN THE MAN'S DRIVEWAY, AND SHE WAS ALLOWED TO DRIVE IT AWAY.
"AS THE POLICE CAR WAS LEAVING THE SCENE, PATTERSON WAS QUOTED AS SAYING HE 'WISHED HE HAD SEEN THE POSTED – NO TRESPASSING SIGNS' IN THE MAN'S YARD."
(More like casing the place instead of peeping tom, but "peeping tom" rhymes better with "looking for his mom.")
Plus: Local arrests, February 11-17.



More corruption from Georgia prisons.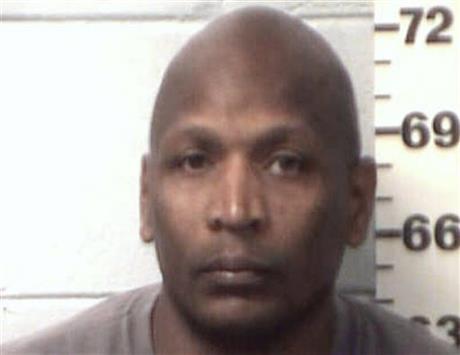 The former administrator of a women's prison in Swainsboro is being sued by three ladies who say he raped them behind bars.
The state fired Capt. Edgar Daniel Johnson last year and charged him with forcing fifteen female inmates to provide sexual services while serving as corrections supervisor of Emanuel Women's Facility. Now three of those alleged victims are taking him, the state, and several of his supervisors to civil court.
This comes days after 40+ current and former Department of Corrections employees were charged with bribery and smuggling.


Walker County was rocked by a minor earthquake a little after 3 Thursday morning.
A magnitude 2.5 tremor was detected beneath McLemore's Cove west of town at 3:21 AM.
(It seems even God hates Mountain Cove Farms.)


Michael Kelly Kirby of Menlo allegedly stole "hundreds" of lotto tickets from the safe of a convenience store in Summerville last Friday.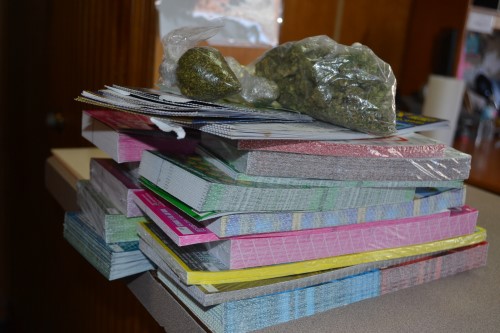 He was arrested Tuesday when he returned to the store and tried to cash in several of the tickets, which hadn't been activated. During his arrest he was also found in possession of marijuana.
Most of the stolen tickets were later located at his home.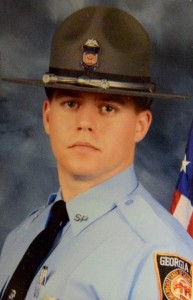 Last fall Anthony James Scott was involved in an accident that killed two teenage girls. The girls were found to be at fault, but Scott was driving well over the speed limit in his GSP cruiser despite not being on a call or using lights/siren.
"Police said alcohol was not a factor and preliminary findings showed the Nissan failed to yield when it turned into the path of the patrol car. Additional investigation revealed Scott's excessive speed was also a contributing factor in the fatal wreck.
"On Oct. 2, Scott was fired after that investigation determined he was driving 91 miles per hour five seconds before the fatal crash. He had slowed to 68 mph when he struck the Nissan, investigators said. The posted speed limit in the area is 55 mph.
"'At the time of the wreck, he was on no kind of emergency call, en route to no accident, not trying to stop a vehicle,' GSP spokesman Capt. Mark Perry previously told Channel 2 Action News. 'Turns out he was running at a high rate of speed through this intersection in a territory that's he's familiar with and should have known the dangers that potentially exist.'"
Ex-trooper Scott was fired from the State Patrol as a result, but has since been elected to city council in the city of Buchanan. This week a grand jury decided, as usual, not to hold him legally responsible for the accident or deaths even though his speed was a "contributing factor."
(Fired state trooper, dangerous driver, unpunished killer, and now a councilman – sounds like he's ready for a career in the Georgia General Assembly.)
He's certainly not the only officer who drives over the speed limit outside of duty; that's pretty much a given for officers in Walker County. It's only a matter of time before something similar happens here when officers who enforce the law place themselves above it.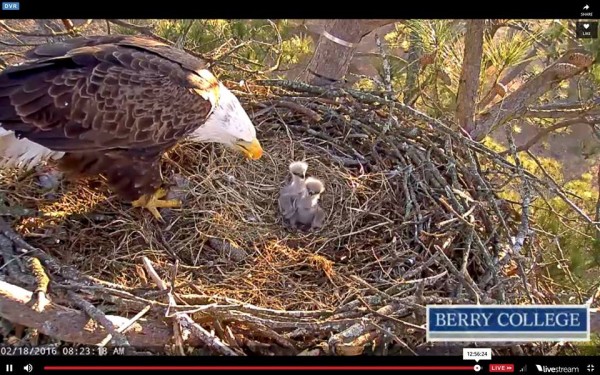 Two more eaglets have hatched on the campus of Berry College.
Follow Berry Eagles: Webcam / Facebook


Travis Clinton Hittson was executed on time Wednesday night by the State of Georgia.
Hittson killed and dismembered a fellow Navy crewman in 1992, along with another man who rolled on Hittson in a plea deal. He was sentenced to death in 1993.


LaFayette Fire Department and NWGA Red Cross will be installing free smoke detectors in LaFayette homes again on February 27th.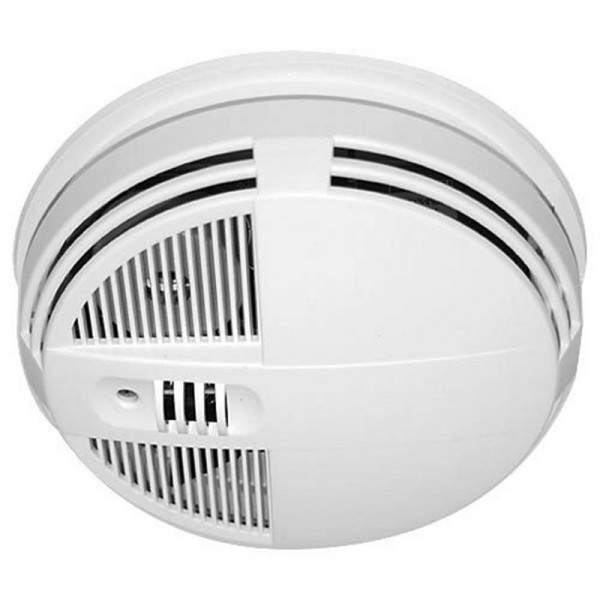 Per a press release, they need volunteers to help. If you'd like to get involved, contact NWGA Red Cross at nwgahomefire@redcross.org or call Carla Kelley at 844-536-6226.
The release didn't say how to ask for a detector if you need one. Presumably you can use the same contact info or call LaFayette FD at 706-639-1555.


For today's links and any breaking news, follow the Underground on Facebook or Twitter.