2016
02.15
Six months after the site was first promised to open, and a year after the first fake "job fairs" were held, Audia's plastic plant in Noble is still not finished.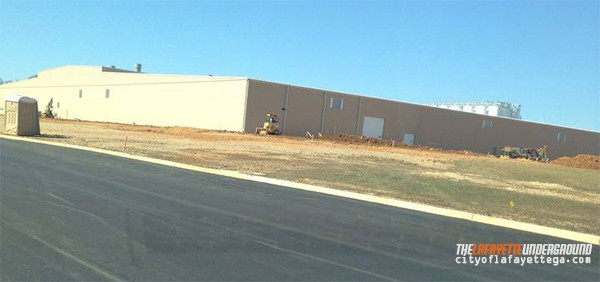 People are there, but they're still working on the building itself – not making product.
County Development Director Liar Brooks has claimed at various times the mill would begin production in August, early September, late September, November, December, and again in January:
WQCH Radio, 01/07/16:

"AS THE NEW YEAR OPENS, WALKER COUNTY'S DEVELOPMENT AUTHORITY IS BUSY WITH NEW PROSPECTS AND THE HOPE OF MORE NEW JOBS FOR THE ECONOMY.
"EXECUTIVE DIRECTOR LARRY BROOKS SAID MONDAY, THAT THE NEXT ANTICIPATED ANNOUNCEMENT IS EXPECTED FROM 'PROJECT LUNA' – A CODE NAME FOR AN AUTO PARTS MANUFACTURER. BROOKS SAID THE METAL STAMPING COMPANY, A SUPPLIER FOR THE VOLKSWAGEN PLANT, HAS NARROWED THEIR SEARCH BETWEEN A LOCATION IN CHATTANOOGA, OR IN THE BUSINESS PARK AT NOBLE IN WALKER COUNTY. THE DECISION IS EXPECTED TO BE MADE IN THE NEXT COUPLE OF WEEKS, ACCORDING TO BROOKS.
"HE SAID 'PROJECT LUNA' WOULD HAVE ABOUT THE SAME ECONOMIC IMPACT AS AUDIA INTERNATIONAL, WHICH IS EXPECTED TO START PRODUCTION THIS MONTH IN THE NOBLE BUSINESS PARK.
"BROOKS SAID THERE MAY BE GOOD NEWS FOR ROSSVILLE AS WELL, AS TWO COMPANIES, A MANUFACTURER AND A CUSTOMER SUPPORT CENTER, ARE LOOKING AT LOCATIONS IN THAT AREA."
Brooks' predictions for Audia to open in January once again fell apart, along with this "project luna" which doesn't seem to have materialized.
So far all the Audia plant "Project Eagle" has done is burn through county tax dollars – about $20 million from SPLOST and at least $5 million more from loans backed by the recent tax increase. All for maybe sixty jobs. If "Project Luna" would bring the same economic impact as THAT, pray we never get it.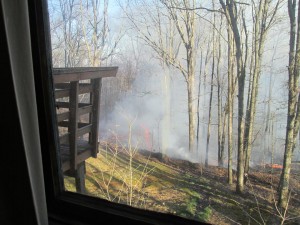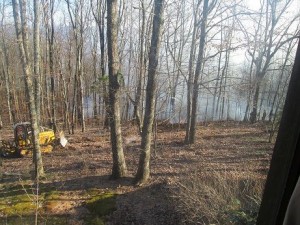 Fire broke out Saturday afternoon atop Lookout Mountain. A quick response from Walker County Fire and the Forest Service kept damage to a minimum. No reported damage other than burned leaves.


A Chattooga County resident will appear in at least one of the next seven episodes of The Walking Dead.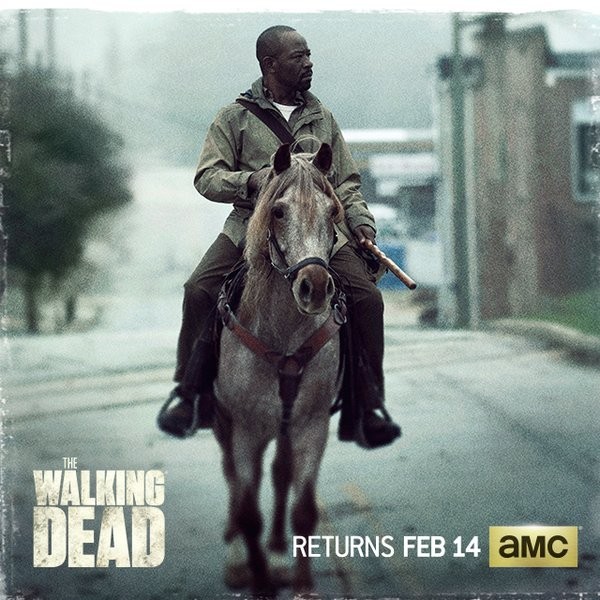 No, not the actor – the horse.
Tommie Turvey's horse "Nicolas" has been prominently featured in promo images for the top show's return, which began last night. (Nicolas was not in last night's episode but his prominent use in promos means he will appear sometime between now and mid-April.)
Turvey horses have been on the show several times before, including in its iconic pilot episode, and Mr. Turvey himself has worked as a stunt actor on a few occasions. (Animal characters never last long on the GA-filmed show, so don't get your heart set for recurring appearances.)
Mr. Turvey is also responsible for training horses used in Budweiser commercials, among many other known animal performances – and he lives right across the Walker/Chattooga line in the Villanow area.


Drugs, and busting those that make/sell/use them, remains Walker County's No. 1 economic (and social) activity.
WQCH Radio, 02/12/16:

"THE LOOKOUT MOUNTAIN DRUG TASK FORCE ARRESTED EIGHT PEOPLE AT THREE DIFFERENT WALKER COUNTY RESIDENCES ON WEDNESDAY.
"ON HIGHWAY 136 NEAR NAOMI, EAST OF LAFAYETTE, THERE WERE TWO ARRESTS: LESLIE GAIL HILL, 37, AND JEREMY SHANE EDWARDS, 34, WERE CHARGED WITH POSSESSION OF METH. EDWARDS ALSO HAD AN OUTSTANDING WARRANT ON THEFT BY TAKING CHARGES.
"COMMANDER PAT DOYLE SAID FOUR WERE ARRESTED 862 NICKAJACK ROAD, FLINTSTONE. THEY INCLUDE MARSHALL RALPH PAYNE, 42, AND JOHNNY LAMAR TEAGUE, 56, BOTH CHARGED WITH POSSESSION OF METH AND MARIJUANA, AND CHARLES ALLEN WOMBLE, 63, AND LINDA GAIL HARDEN, 51 – BOTH CHARGED WITH POSSESSION OF METH. INVESTIGATORS ALSO FOUND SCALES AND PACKAGING MATERIAL AT THE NICKAJACK ROAD HOUSE. THAT INVESTIGATION IS CONTINUING, ACCORDING TO DOYLE.
"AND ON STILES ROAD, NEAR THE WALKER-CHATTOOGA COUNTY LINE, THERE WERE TWO MORE ARRESTS: EARL CLIFFORD CHERRY, 37, AND JOHN MYRON BROWN, 41, WERE BOTH CHARGED WITH POSSESSION OF METH."
Regular readers of LU will recognize the name of Leslie Gail Hill – she was previously arrested for meth less than a month ago during a Drug Task Force raid out in the Cove.
WQCH Radio, 02/13/16:

"AFTER MAKING EIGHT METHAMPHETAMINE ARRESTS IN WALKER COUNTY, THE DRUG TASK FORCE MOVED TO DADE COUNTY WHERE 16 'ONE POT' METH LABS WERE SEIZED THIS WEEK.

"THE BUST IN TRENTON RESULTED IN THREE ARRESTS. METH WAS FOUND ALREADY PACKED FOR RESALE AT THE HOME ON SOUTH MAIN STREET. FOR ONE OF THOSE ARRESTED, CHRISTOPHER TYLER WRIGHT, THIS DRUG ARREST WAS HIS 'THIRD STRIKE', ACCORDING TO THE DADE SHERIFF'S DEPARTMENT."
Does a "third strike" mean he won't be back on the street in two weeks?


Here's a list of every Georgia corrections officer charged by the FBI last week for corruption, along with the specific crimes they're accused of committing.
Including several earlier arrests, 130 corrections employees, inmates, and "civilian" outsiders have been charged with behind-bars crime during the last year or so.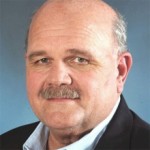 Rep. Steve Tarvin is included on a list of Georgia politicians endorsing Donald Trump's presidential campaign.
Senator Jeff Mullis months ago endorsed Jeb Bush and became a participant in that candidate's election effort.
LU doesn't take positions on national politics or parties, this is just an FYI so you know where your elected state officials stand.
(Tarvin might have changed his mind after that debate Saturday night… Just sayin'.)


Walker County moves into the mid-20th century for financial accountability.
Commissioner Heiskell has adopted rules for county credit card usage requiring cardholders to turn in receipts for their cards and sign an agreement that they won't use cards abusively.
That's common sense, but was only done because state law now requires counties to do it – and with Heiskell in charge, there won't be any consequence or enforcement if anyone with a county card abuses the privilege.
"'We only had three elected officials — the sheriff, the clerk of court and the commissioner — with a card,' she said."
That's not all-inclusive. Only three elected officials have a card. What about unelected officials? Does anybody else like the Development Director have one?
Do legally-separate entities the country controls, like the Water Authority or Development Authority, have cards?
We already know how ethical Bebe is when she claims tax deductions for purchases made for HER personal use…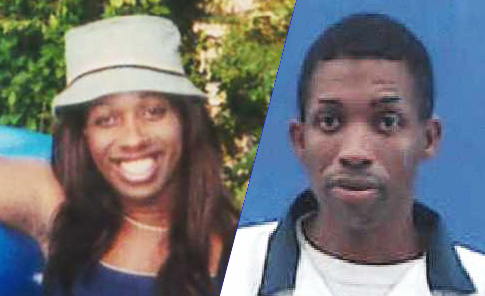 Ashley Diamond, a transgender former GA inmate from the Rome area, has settled her? lawsuit with the state over how they treated her gender disorder and abuse from other inmates while behind bars.
The state's reported settlement amount was $250,000 but Diamond's lawyers say that's not an accurate figure.
If Diamond DID accept $250,000 she cleared more from the lawsuit than she made from the robbery that put them behind bars to begin with.


Food City is spending tens of millions to remodel its former Bi-Lo locations, but the process will take two years to finish. Stores in Tennessee are already being renovated, and the company says several will be completely replaced.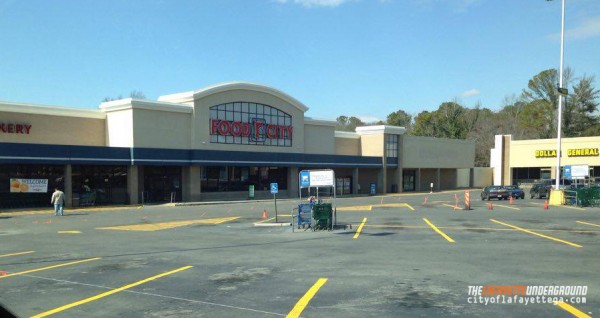 Hopefully LaFayette will get more than just a restriped parking lot.


Last week Georgia's Supreme Court ruled Geary Otis will not face trial for the alleged murder of a 76-year-old woman – because of a judge's mistake.
The state's highest court said that a second attempt at trying the man (whose first court appearance was cut short due to "mistrial" before going before a jury) would constitute "double jeopardy."
The court has opportunity to revisit its decision within a few weeks, but isn't expected to do so. If the initial ruling stands, Mr. Otis will be a free man in mid-March.


If you use Windstream Internet, are you happy with the service?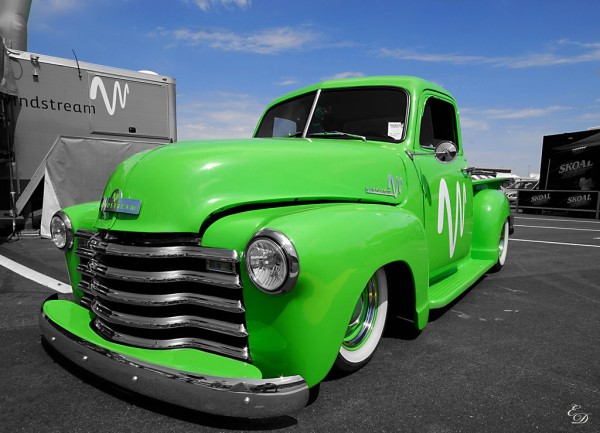 One Georgia congressman, Doug Collins of Northeast GA, has contacted the company to complain about its slow speeds and broken promises.
The telephone company benefits from a federal grant meant to improve broadband service in rural areas, but has so far not met a commitment to provide 10mbps service to its customers. They have until 2020 to meet that goal for 65,000 homes.


For today's links and any breaking news, follow the Underground on Facebook or Twitter.