2015
06.23
LaFayette releases more details for an upcoming fundraiser concert at the old LHS football field.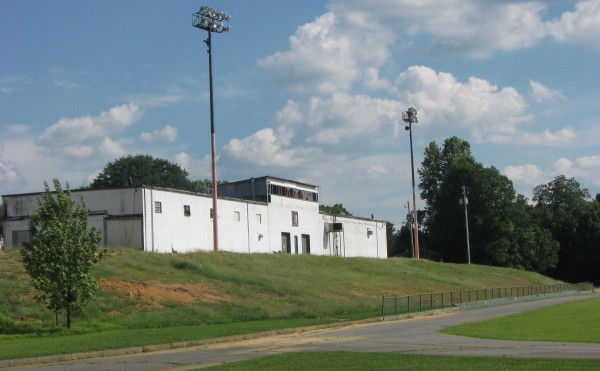 Event will be held September 26th, with performers still being chosen. The city plans to do about $20k of rehab work on the site before that event and fund further improvements with proceeds from the concert.
"In 2010 a blog about the stadium's potential, and how the city was leaving it to waste away, garnered attention to fixing up the facility.
"That story resonated with residents and drummed up interest not only in fixing the old LHS stadium up but also in marketing Cash's contribution.
The 2010 blog referred to here is an LU post, from five years ago this week: Wasted Potential
"Residents Vic Burgess and Shannon McConnell saw potential in such a project and approached the city council in 2010 about hosting a 'Cash Fest' at the facility.
"But city leaders at that time declined supporting such an event. Those officials agreed that to do something of that nature, the city would have to sell the property and feared it would lose control of the property if it was bought by a private party.
"Johnnie Arnold, city manager at the time, said the only way the city could consider the sale would be by a petition from city residents."
When ballfield upgrades were proposed to the old council and mayor in August 2010, they predicted the work would cost $300,000 and openly laughed at Shannon McConnell for suggesting such a thing be done.
Thank goodness we're rid of 5/7ths of that bunch.
Five years later we've got a much better council and City Manager who actually take an interest in projects besides the golf course, drinking on the clock, and sleeping with high school girls.


Keepin' it classy:
WQCH Radio, 06/19/15:

"A LAFAYETTE WOMAN WAS JAILED AFTER AN ALLEGED ATTACK ON A PREGNANT WOMAN IN CHATTOOGA COUNTY, EARLY WEDNESDAY MORNING. IT HAPPENED AT A HOME IN THE GORE COMMUNITY, AROUND 1:30 AM.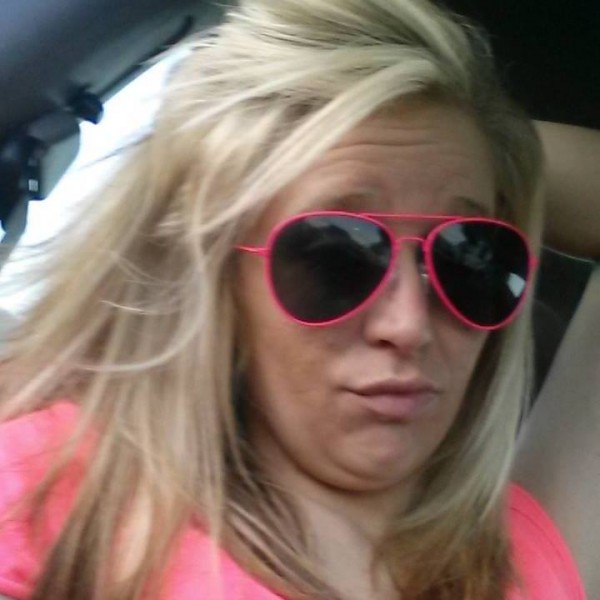 "22 YEAR OLD LACEY STOKER WAS CHARGED WITH DISORDERLY CONDUCT, CRIMINAL TRESPASS AND SIMPLE BATTERY. SHE IS ACCUSED OF REPEATEDLY STRIKING CHELSEA CHASTAIN, WHO IS SEVERAL MONTHS PREGNANT. CHASTAIN WAS TRANSPORTED FOR OBSERVATION AT A ROME HOSPITAL. THE RESIDENT OF THE HOME, AMBER FARMER, WAS ALSO ATTACKED.
"DEPUTIES GOT A DESCRIPTION OF THE CAR AND ARRESTED STOKER AFTER SHE AND HER FRIENDS LEFT THE SCENE."
Based on many, many, many comments on this arrest from Facebook, this conflict involved baby daddies and kids with cell phones that disappeared.


Walker County Schools has chosen its direction for the future: A "waiver" type school structure, closest to how the system is being run now. Walker rejected the system-charter style Catoosa recently voted to adopt.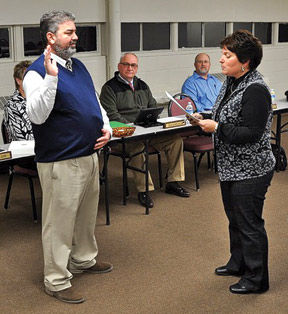 This won't make much of a difference at ground level in the schools themselves except maybe to administrators.
(Per WQCH, the decision to go this route was chosen unanimously by the school board.)
Also decided recently by the school board: Walker Co students will be paying a little more for school meals this fall – prices for breakfast and lunch are going up 10¢ per day. That works out to an extra buck a week for kids who eat both meals at school every day of the week.
Price increase will not impact free or reduced-price lunch students, which means this only matters to a handful of the county's public school kids.
(New federal standards result in food that the kids hate but it costs more than ever to purchase and prepare. We're lucky it's only gone up $.15 per meal in the last year.)



Davis Oliver Brown is still wanted by the Walker County Sheriff's Office in connection with a burglary at Dixie Collision back in March.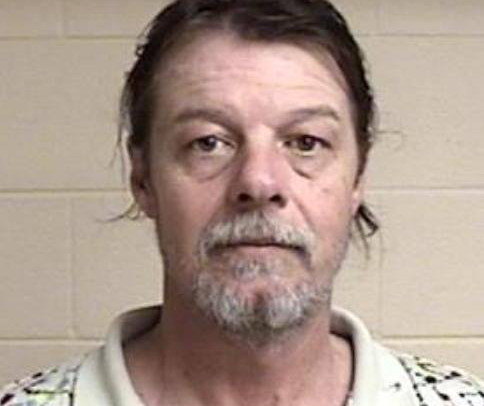 Anyone with knowledge of Brown's location is asked to contact Walker County Sheriff's Office.


"This page just makes Lafayette look bad."
No, LaFayette makes LaFayette look bad.
You want to live in a better community? Make it better. Start with yourself, and act better.
Don't do drugs, drink, and fight. Stop stealing. Don't defend people who do. Be an adult, stop behaving like you're in high school or middle school well into your 30's or 40's. Take some pride in your surroundings and don't destroy everything you touch. Pay your rent, pay your taxes, take care of your kids. Take care of your car. Mow your grass. Keep your dogs in the fence. Take the high road. Volunteer somewhere. Go to church or temple or join the Boy Scouts. Go to political meetings and ask questions so you can vote informed. Don't make excuses for yourself or others. Stop playing favorites.
Don't attack LU just for showing what goes on anyway.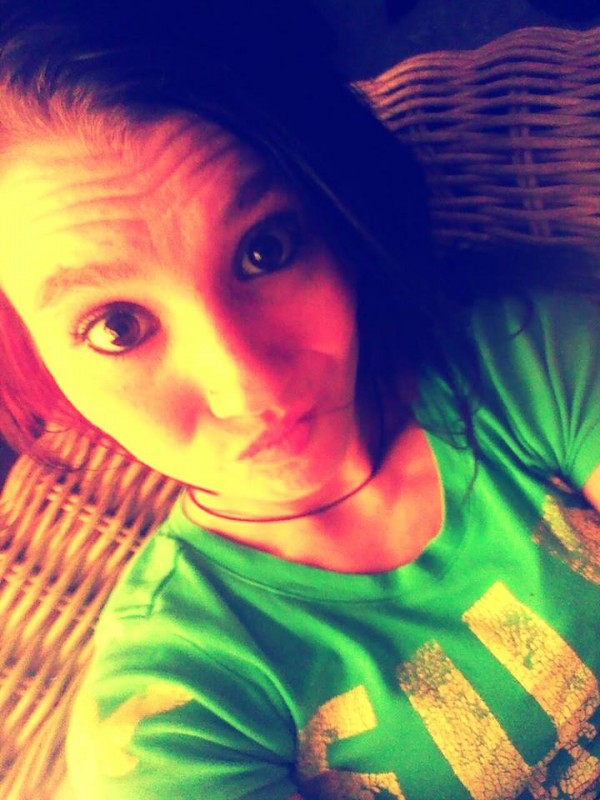 Brooke Black of LaFayette was pulled over by a Chattooga Co. deputy, and provided him with the name of a friend because she had an outstanding warrant. Turns out her friend had a warrant, too – now she's facing her original charges PLUS giving a false name to law enforcement.
Plus: Who spent Father's Day in jail?
Latest Walker County arrests, June 15-21.



Still looking for work?
VW in Chattanooga is hiring 200 people through its temp agency. Temps can become VW employees after six months.
Closer to home, US Vinyl, across from Roper, seeks to add two employees.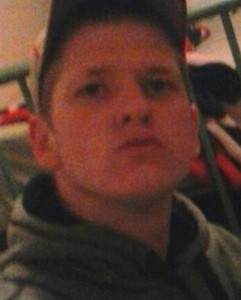 When Chance Ellison was arrested a week ago Friday on an assault charge, he attempted to fight with the officers coming to get him at Langley Apartments.
After his arrest LPD found not only pot but meth in his home.
The assault he was allegedly involved in a day earlier involved a 32-year-old woman and a juvenile.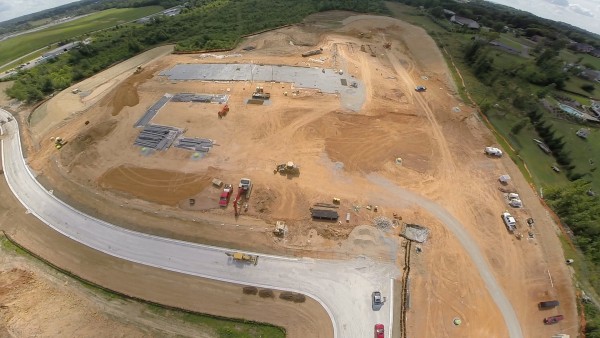 Progress on GNTC's new Catoosa campus on Hwy. 151 is charging right along.


New Tennessee state Web site claims Chickamauga Battlefield is part of the Volunteer State, in "Fort Oglethorpe, TN."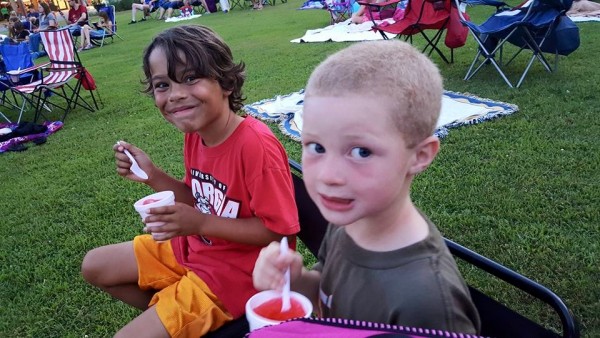 Saturday night at Movies in the Park…
(That's another city event that would fit well at the renovated football complex.)



Father's Day links:
My Dad the Hero:

"Clarence Reece was a hero, not just for his service to his country and not just for the gentle way in which he lived his life, but because he was willing to speak truth to liars."
Plus LU's local tribute to a grandpa.



New welding program at Walker State Prison gives inmates a foot in the door when their sentences end. With over 300,000 open welding jobs in the country, even an ex-con can get a job with a welding degree. And an ex-con with a job is a lot less likely to be incarcerated again after release.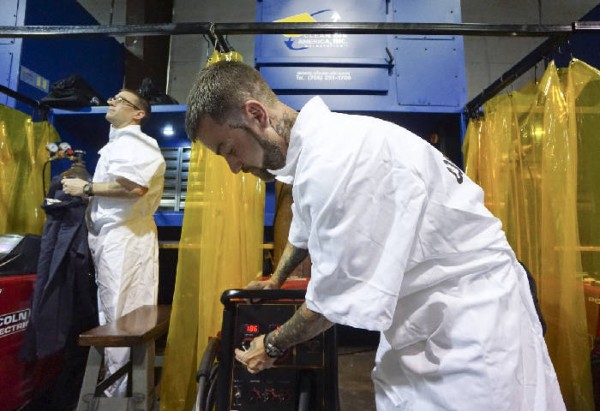 Program originated at the Rock Spring facility last summer and is being duplicated in two other GA prisons – including one for women.


During his recent visit to Hollywood, Gov. Deal told TV and movie producers the state will keep the country's highest tax break system for entertainment production in place. He also said GA will work on infrastructure and training to make film and TV production in the state easier.


For today's links and any breaking news, follow the Underground on Facebook or Twitter.