2013
02.14
Happy Valentine's Day.
During Monday's City Council meeting, it was revealed that the electric department – which provides a bulk of the city's operating funds – lost money last fiscal year. However, it only lost money because of $1.1 million transferred to the city's general fund.
Consultants recommend rate increases for all LaFayette utilities but so far the council hasn't made a move. There's a special meeting scheduled for next Monday, the issue could come back up during that discussion.

This sign spotted Tuesday in Trion by the entrance to Hays State Prison.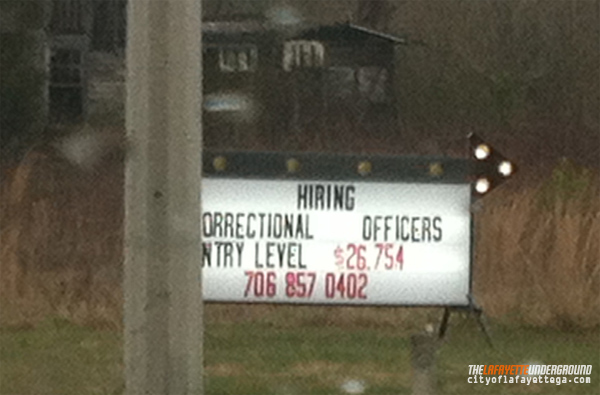 You, too, can get stabbed with a piece of broken window frame for only $26k a year. Benefits now expanded to include your own personal stab-resistant vest.
That's the minimum, hopefully you'd make more than that if you had any experience in law enforcement or any kind of education – but if you had experience or education you'd probably take a job somewhere else.
This isn't posted to slam those who work there.. Just saying that is NOT a lot of money considering what the job involves, and it's no wonder they can't find and keep good people.


On March 1st Walker County will activate a new "reverse 911" system meant for contacting citizens during emergencies. It will work with land-line phones automatically, those with cell phones are asked to sign up for the service. Dade County will begin using the same setup next year to lower costs for both counties.
The county will apparently set up a Web site where residents can enter their information once the service goes live.


LaFayette resident Criston Clark, a dentist practicing in Ringgold, was arrested earlier this week for prescription drug fraud. The 41 charges relate to prescriptions he wrote to himself. Authorities say he had been taking the drugs recreationally for at least two years and expect to file more charges as they investigate further.


Four state legislators have floated yet another plan to access Tennessee River water for Atlanta. This time they propose dropping any claims to Chattanooga (the state lines are wrong, supposedly) in return for seizing 1.5 square miles of Tennessee between Dade County and the TN River where water could be sourced. (Tennessee is not amused.)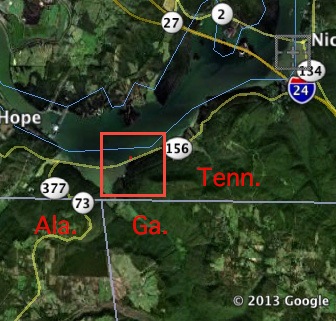 Georgia House of Representatives passed the measure in a 70-2 vote. The two dissenters were Democrat Brian Thomas of Lilburn and (surprisingly enough) Jay Neal of Chickamauga. Rep. Neal gets points for having backbone enough to stand against this stupidity.
State insiders expect this measure to easily pass the Mullis-dominated State Senate and Governor Deal has indicated he intends to sign it if that happens. However, none of this will matter unless Tennessee agrees to it (fat chance) or the US Supreme Court eventually rules that Georgia has a claim on the river. Even if that happens, nobody can get water out of the Tennessee River without permission from TVA, which might not think highly of the deal either unless a lot of money is involved.
And then there's the whole matter of Lookout Mountain…
Here's the actual bill: House Resolution 4.

Trenton's city council voted Monday to partially restore funding to their branch of Cherokee Regional Library. The Trenton library will get $2,000 a month during 2013, including January and February.


Several people working for Shiroki-Ga in Dalton, an automotive component manufacturer, have become victims of identity theft. If you work there or know someone who does, check your credit report and verify someone else didn't file your tax return.
According to the company's Web site and former employees, it manufactures door components for Toyota and Nissan.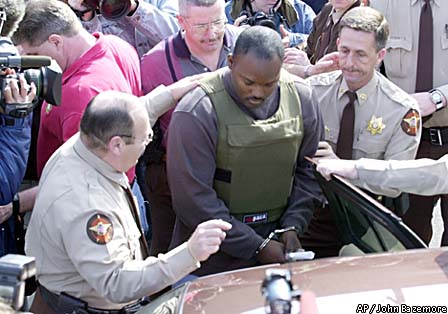 Eleven years ago this week, Walker County was the focus of world news when hundreds of bodies were found at Tri-State Crematory in Noble.
Last year LU took a look at the one and only book written so far, which contains details about the discovery, cleanup, and legal battles that followed.
A lengthier post about the Noble tragedy is planned for this weekend. The actual anniversary of the discovery is today, February 14th; global news coverage began the following day.


A Walton County GA home invader shot five times by a mom in January has somehow recovered from his wounds and is now in jail. He broke into her home, followed her and her children into an attic storage space, and gained five new orifices as a consequence. He was shot in the lungs, liver, and stomach.
Previous discussion of this on LU.


One GA Representative has proposed a bill making it a misdemeanor to digitally put a photo of one person's face on a photo of someone else's naked body, because "no one has a right to make fun of anyone." In response, a blogger, of course, did exactly that with a photo of the bill's sponsor. (Link NSFW.)
If the modification was done in a realistic way and used to claim someone had done something they didn't do, it would fall under libel laws. Parody, facetiousness, political speech, and editorializing – which seem to be what the law targets – are the highest forms of free speech and should be protected at all costs.
This violates the constitution, and the Supreme Court has ruled as such in previous cases – but that doesn't necessarily mean the State Legislature wouldn't move it forward anyway to make some kind of statement. However, the bill was brought up by a Democrat so it won't go anywhere. The same bill from Jeff Mullis would be on the governor's desk next week.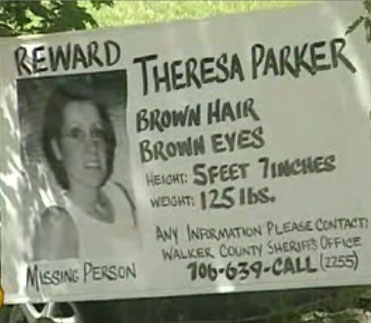 Three years ago this week, the LU blog focused on local Criminal Culture – Theresa Parker, Tri-State Crematory, and local leaders arrested for DUI and prostitution. This is the most-read LU blog post of all time.
The embedded 48 Hours episode about Theresa Parker, which aired that week, is what prompted the article – but it was also the 8th anniversary (almost) of the crematory discovery, and nearly three years to the day before Norm Hodge would be arrested again.
Funny how these things come full circle.


Georgia students are doing poorly on the first tests given for new "core" math standards. State officials say it's not unusual to see problems when a new curriculum is introduced.
This is from the federal standards being implemented everywhere so good luck getting a change if it doesn't work.


Ten cops have been arrested in Atlanta for taking bribes to provide protection to drug gangs. They allegedly accepted cash to protect drug deals from other gangs AND other members of law enforcement.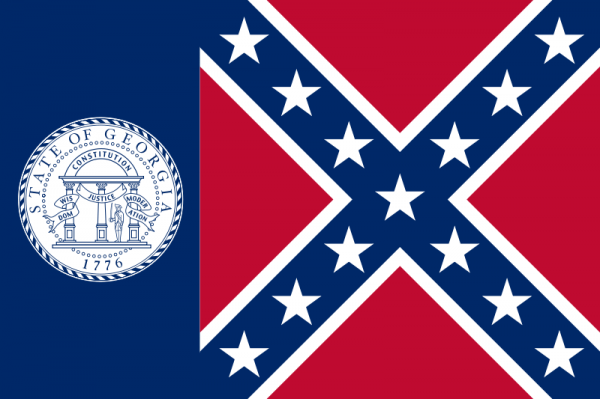 57 years ago yesterday, Georgia modified the state flag to include elements of the Confederate Battle Flag. The flag was changed as a protest against desegregation.
Georgia has had eight different state flags, five of those during the last hundred years – and three of them in the last fifty. Lest we forget the butt-ugly IHOP placemat flag that only lasted two years..


Georgia tax revenues in January were up 10% compared to the same month in 2012. Most of it comes from personal income tax; sales tax and business income taxes were essentially unchanged.


American Cancer Society is looking for 5,000 GA residents to participate in a long-term study, lasting at least twenty years.
You might die before the study ends, but that's apparently the point – to measure various factors and then see who dies first as a result of obesity, smoking, etc.

For today's links and any breaking news, follow the Underground on Facebook or Twitter.