2013
02.12
250 inmates have transferred out of Hays prison as the state begins replacing fixtures that easily become weapons. The prison has also issued new safety gear to guards, but more substantial changes still need to be made; Seems it only took four deaths to finally get the ball rolling.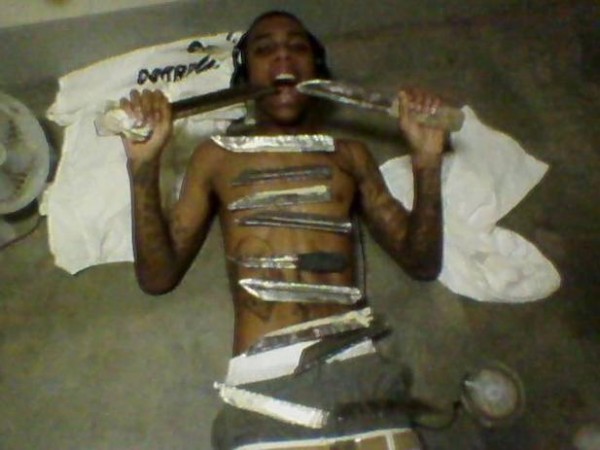 The new warden says he's not going anywhere until the problems are fixed, or the state is satisfied that they are. He also says "every cell door in Hays State Prison was fitted with a control mechanism that has not been, in any way, compromised" and the prison has enough guards.
Georgia officials were aware of broken door locks at Hays State Prison back in 2010. Funding was allocated for repairs, but problems with door locks kept getting worse while Department of Corrections directors told elected leaders things were being taken care of.
WQCH Radio, 02/08/13: "STATE SENATOR JEFF MULLIS IS CALLING FOR A THOROUGH INVESTIGATION OF SECURITY PROCEDURES AT HAYS STATE PRISON.
"IN A STATEMENT RELEASED THURSDAY, MULLIS SAID 'WHILE THE APPOINTMENT OF A NEW WARDEN IS A STEP IN THE RIGHT DIRECTION, IT IS NOT THE FINAL SOLUTION. BEFORE WE CAN ENGAGE IN OPEN AND HONEST CONVERSATIONS ABOUT HOW HAYS STATE PRISON MOVES FORWARD, WE MUST LET STATE OFFICIALS CONDUCT A THOROUGH INVESTIGATION THAT ANALYZES ALL CURRENT SECURITY PROCEDURES AND PROTOCOLS'."
Problems at the prison, which became all too obvious in recent weeks, go beyond bad decisions made by prison leaders – they come from the very top of state government.
"There is clearly a problem of inattention to violence at Hays, but the rot is more deeply and politically rooted in the Atlanta Legislature and Gov. Deal's office, where the blame really lies."

Update on the child molestation case filed against a Cedar Street man: Apparently the child testified to the abuse while at the Fort O. Child Advocacy Center, which has had some credibility problems in the past. Report says the suspect initially denied charges but then confessed to them en route to a polygraph, then threatened to kill himself. Based on this, it's not clear if he ever had a lie detector test or not.
Here's the original LU report on this case.


WQCH Radio, 02/08/13: "FOR THE FIRST TIME IN 25 YEARS, THE CITY OF LAFAYETTE IS BORROWING SHORT-TERM MONEY TO MEET IT'S OBLIGATIONS.
"AT A CALLED MEETING THURSDAY NIGHT, CITY MANAGER FRANK ETHERIDGE PAINTED A PICTURE OF A 'PERFECT STORM' IN DECEMBER, INCLUDING REIMBURSEMENT PAYMENTS THAT ARE LATE AND PAYMENTS THAT ARE NECESSARY TO CLOSE-OUT THE AIRPORT TERMINAL PROJECT, TWO BIG CLAIMS ON THE CITY'S SELF-INSURED HEALTH PLAN, AND A MYSTERIOUS SHORTAGE OF INCOME FROM SALES IN THE WATER DEPARTMENT. COUNCILMAN BEN BRADFORD SAID HE WAS 'EMBARRASSED' BY THE SHORTFALL AND PLANS TO PUSH FOR A 'RESERVE FUND' IN THE FUTURE. 'THIS IS UNACCEPTABLE', HE SAID."
"THE VOTE WAS UNANIMOUS, AND THE CITY WILL BORROW 250-THOUSAND DOLLARS FROM THE BANK OF LAFAYETTE TO BE REPAID WITHIN 45 DAYS AT AN INTEREST RATE OF 3.5 PERCENT. IN THE MEAN TIME, THE MESSAGE WAS SENT TO DEPARTMENT HEADS: 'MAKE ESSENTIAL PURCHASES ONLY' UNTIL THE CASH-CRUNCH HAS PASSED.
"MAYOR NEAL FLORENCE SAID THE PROBLEM IS ONLY TEMPORARY, AND HE EXPECTS THE CITY'S FINANCES TO RETURN TO A MORE NORMAL FOOTING WITHIN ABOUT SIX WEEKS TIME."
The city depends on utility revenues to operate; income from sales of electricity, gas, and water (along with franchise fees charged for things like telephone and cable TV) make up a bulk of LaFayette's revenues. A shortage in the water department – which is likely due to an issue with new electronic meters – could result in a tax increase. That's made more complicated by the airport project costs, as detailed last week.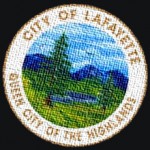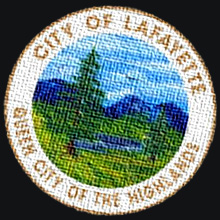 LaFayette's decision to self insure is also partially to blame. Self-insurance can save money as long as nobody has a big insurance claim. When employees get hurt or sick, as apparently happened recently, self-insurance is quick way to get in deep financial trouble. That plan will probably be reviewed and likely changed before the 2014 budget is set in October.
For the last decade-plus LaFayette has suffered from terrible, short-sighted leadership that spent every penny the city could get on projects instead of saving some in reserve. Now we're paying the price for ridiculous spending of the past; hopefully the current council and City Manager will be more frugal in the future and limit spending only to what we need instead of what they want.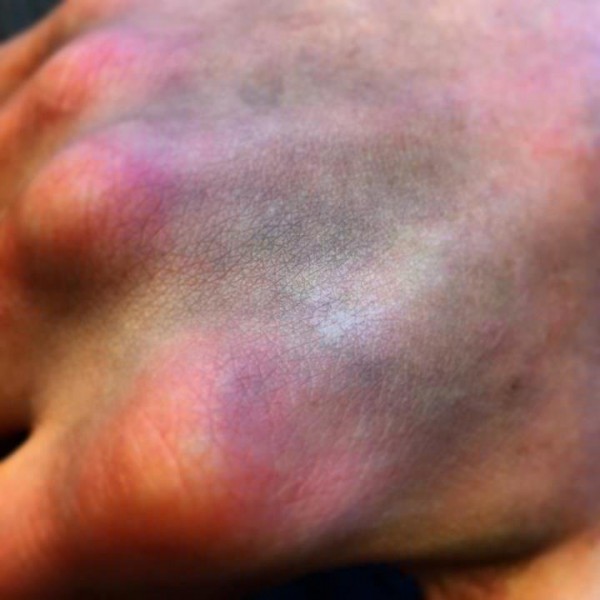 Catoosa County 15-year-old accuses heritage HS assistant principal of bruising his hand trying to stop a phone call.


The bad $10 and $20 bills passed at CVS earlier this month are only part of a recent wave of counterfeit dollars being passed off at businesses in LaFayette. If you accept cash from the public, be very careful and check every bill, even the smaller ones.


An inspection of Walker Co. Fire & Rescue began in October has resulted in a better fire protection rating for businesses and citizens. That means cheaper insurance for everybody, at least in theory. (This press release explains all the numbers.)
County employees note that the good score required a lot of "shifting resources" from one fire station to another, and pretending like we have more firefighters than we actually do… That doesn't mean we're any less protected than we ever were, but now our insurance is cheaper.
Bebe and her people stretch the truth, but in this case they did it for us. And she'll remind you how much money she saved you every chance she gets for the next four years.


Governor Deal announces plans to increase access to technical college by lowering GPA requirements for HOPE grants.
State leaders have also talked about giving more HOPE money to those who enter programs that are least in demand, for industries with worker shortages. Makes sense, if we have a glut of CNA's why should the state keep paying people to get CNA degrees that won't get them an actual job?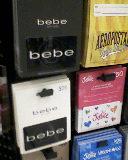 "bebe" cards – now available at Bi-Lo. How bad has corruption gotten when bribes for public officials are available in gift card form at the grocery store?
Yes that isn't what they're REALLY for – this is just facetious.
Bebe Heiskell wouldn't take bribes anyway. If she did, the other county commissioners would hold her accountab.. erm, wait…

Proposed state budget cuts $2.6 million in grants to small schools; the tiny amount saved for the state could devastate some of Georgia's smallest rural school districts.


Amazon may open a GA distribution center in exchange for the state not taking legal action against them for not collecting sales tax for half of the year. Once the center opens they would charge the tax, because having a physical presence in the state puts them under a different law.
Amazon had a center in Georgia before, in the MCDonough area, but it closed in 2001 when the Internet retail giant ran into some brief financial problems.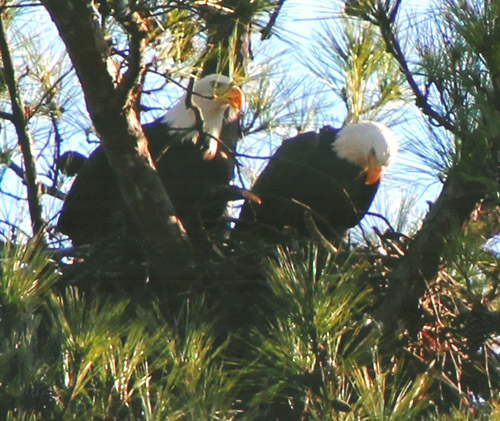 Trained observers say eagle eggs at Berry College have likely hatched. The presence of eagles has changed some school plans related to building a new stadium nearby.


You like BBQ, right? $6 plates on March 2nd to benefit LHS Band Boosters.
"LHS Band is selling BBQ plates for $6, you get BBQ, Bun, Baked Beans and Chips! Pick up your plates on March 2 from 12 to 2 at CJs Restaurant or if you are a business we would be happy to deliver! You can eat in (drinks extra sold by CJs) or drop by to pick up your plate! Please see a LHS Band Member or leave a message and we would be happy to sell you a ticket(s)."


Vehicle stipends for state school superintendents were taken out of state law seven years ago, but apparently that hasn't stopped any superintendent since then from collecting it. The current super, John Barge, has been getting about $600 a month from Georgia for the nonexistent stipend.

For today's links and any breaking news, follow the Underground on Facebook or Twitter.