2013
02.15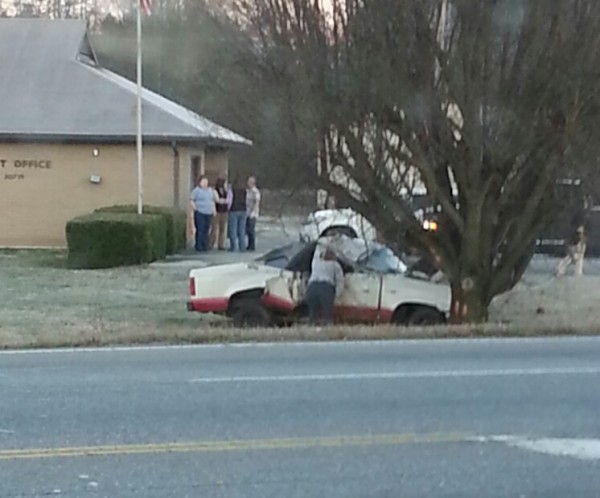 Reports of an accident in Rock Spring this morning between 7:30 and 8. No real details to share. For updates throughout the day, follow LU on Facebook or Twitter.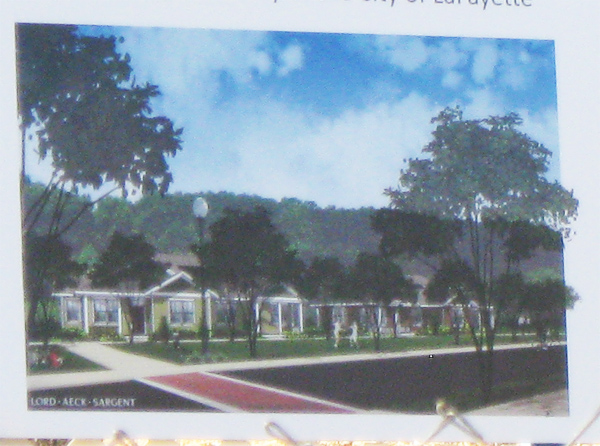 WQCH Radio, 02/14/13: "NEW PUBLIC HOUSING UNITS ARE 'ON THE RISE' IN WEST LAFAYETTE. THE CONTRACTOR IS FRAMING-IN SEVERAL UNITS ON THE FORMER SITE OF HILL HIGH SCHOOL AT CULBERSON AND STEEL [sic] STREETS.
(That's Steele Street but you don't hear the difference when they read it on the radio.)
"THE 5.6-MILLION DOLLAR PROJECT WILL ALSO INCLUDE NEW HOUSING UNITS AT FOSTER CIRCLE, NEAR THE LAFAYETTE POST OFFICE. THE TARGET COMPLETION DATE FOR ALL 30 NEW UNITS IS THIS JULY, ACCORDING TO HOUSING AUTHORITY DIRECTOR, RUTH BASS."
Having this done will be a great thing for LaFayette. It provides decent, affordable housing for fifty families and also cleans up the hands-down absolute worst corner in the city for crime, drug activity, and just outright ugliness.
Previous posts on this: September 2010 | November 2012 | December 2012 | December 2012


Roper needs about eighty temporary workers, so they're having a job fair on February 27th from noon to 4 at the BoL Community Room. Those hired will make $10.25 an hour and work 20-40 hours a week. No idea how long the jobs will last, but temp jobs at Roper sometimes become permanent as positions open up.


Catoosa commissioners signed off on the plan to refinance Hutcheson debt with a $25 million bond backed by Catoosa and Walker. The bond has 1% interest compared to the 11% charged on medicare fraud debt the hospital owes.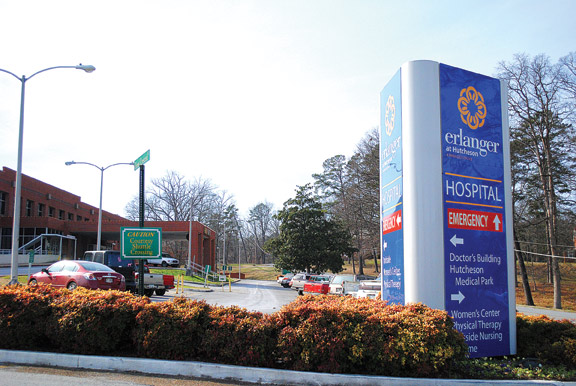 Walker and Catoosa are also asking to change the hospital's board structure to give Dade fewer seats. Dade County is opposed to the change, which means this will probably be hashed out by the state legislature.
This is where Walker starts to have a disadvantage with no county residents serving in the State House. John Deffenbaugh is from Dade and will likely do what Dade wants, Jay Neal is from Catoosa which means he'll be on the Walker/Catoosa side.. Jeff Mullis will probably also end up on the Walker/Catoosa side unless Dade County takes him out to dinner or sends him on vacation to research the issue.


A bill allowing school districts to arm employees has passed a GA House committee. The original proposal was changed so nobody refusing to carry a weapon can be punished, and requiring any guns on campus to be locked up or holstered. It'll soon be voted on by the entire state house.
Rep. Jay Neal sits on the Public Safety committee that signed off on the bill. No word on how Rep. Neal voted, committee votes aren't public – but he likely did not oppose it.
The argument against this bill is teachers shouldn't be burdened with another role, but this doesn't force teachers to carry if they don't want to. School systems can decide if they will allow school staff to carry weapons or not, then individual employees can decide if they want that role. Most of the people who end up carrying a gun at school probably won't be teachers anyway, but administrators or support staff. Or school bus drivers.
Walker County has fourteen schools, soon to be sixteen, but only two armed resource officers at the two high schools. There aren't enough SRO's to go around, and not enough money in the county or state budget to hire more. If this measure becomes state law (and it seems to have a likely chance), hopefully Walker County Schools will set up a plan for a elect few people in each school to be armed. Simply knowing a teacher or principal MIGHT be armed could dissuade someone from doing anything stupid.


Washington Post is seeking nominations for the best "state-based political blogs" and some states don't have many suggestions. If you've got a favorite GA or TN blog (TN has no nominations), let them know. Doesn't have to be LU, although that would be perfectly fine..


The latest variation on an ethics bill crawling through the General Assembly would dismantle the state's centralized campaign finance reporting system and require each state elections office to handle ethics reports and fine candidates (who are often their bosses) for late reports. It would also remove requirements for any campaign taking in less than $2,500 to file reports.
The stated goal is to save money for the ethics commission, which doesn't have much funding. Another option would be to properly fund the commission.

For today's links and any breaking news, follow the Underground on Facebook or Twitter.