2015
08.20
Fernando Gene Fernandez, owner/landlord of Pear Pine Trailer Park, is now wanted by LPD for outstanding criminal warrants. He's also wanted for his overdue $6,200 water bill that resulted in service being cut off to people living in his ghetto park.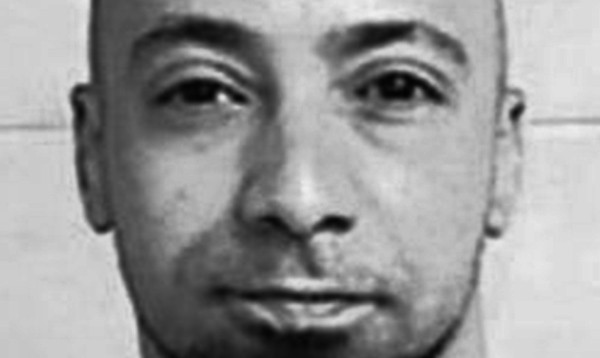 Fernandez has been in trouble with the law eleven times in the last two years, including a three-hour armed standoff with police after the landlord threatened to shoot a tenant in 2013.
(LPD thinks Mr. Fernandez may have fled the country. If he's gone to Mexico or somewhere else out of the US, it's not likely he'll be extradited back to LaFayette for minor charges like unpaid water bills, parole violation, and [potentially] theft by deception. Extradition is for murderers and terrorists, not petty thieves and layabouts. Don't hold your breath to see this moron around again. Good riddance anyway.)
So far this year officers have been called out for various issues at Pear Pine 26 times. That, combined with the trailer park's sorry condition and current lack of water (not to mention no landlord present) may result in a condemnation of the property – a process the city is beginning to pursue legally.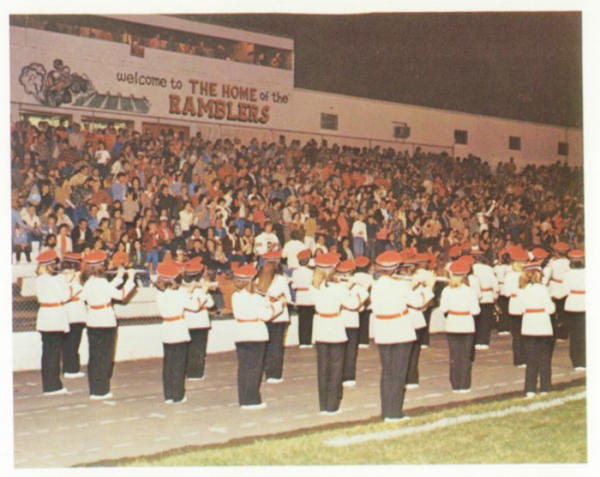 A few months back LaFayette city government announced plans to rehab Patton Stadium / Ross Abney Complex at the old high school and host a fundraiser concert there in September.
The work hasn't been done quickly, and the facility won't be ready in time – so the concert is tentatively moved back to April.
Once repairs are done (if ever), the city should have a concert there every August on the anniversary of Johnny Cash's 1970 performance in the same place – something suggested by LU and various members of the community FIVE years ago.
[Photo from 1980 LHS Yearbook.]


Four Tennessee Bi-Lo stores will close next weekend and be converted into Food City locations. No timeline yet for NWGA stores, but sounds like they're starting on the north end and moving south a few stores at a time – 29 in all.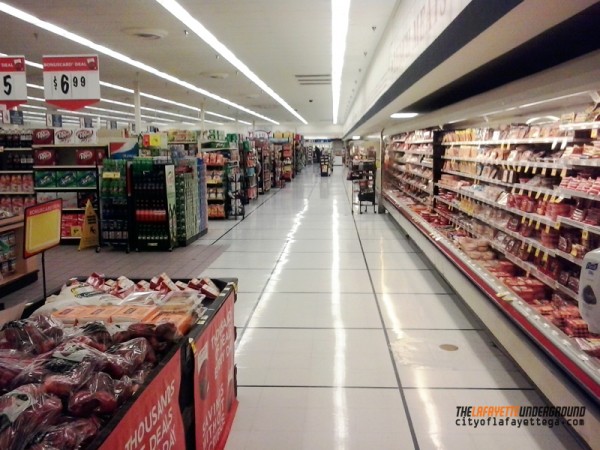 It's unclear how extensive renovations will be for any of the stores – some like the Battlefield Parkway location were recently rehabbed by Bi-Lo and are in good shape. Others, like the store on Mission Ridge Rd in Rossville, still look like a 1980's Red Food with Bi-Lo signs.
Renovations to the LaFayette store will likely include a new gas station, which will be convenient for downtown.
Bi-Lo Bonus Card points and Fuel Perks will expire by October 1 and then be replaced by Food City's similar programs; initial information from the company claimed points and perks would roll over.
The company says it's keeping all of its former Bi-Lo store managers in place.


Another hair salon burglary.
WQCH Radio, 08/17/15:

"LAFAYETTE POLICE REPORT A FOURTH CASE OF 'ENTERING AN AUTO' AT A LOCAL BEAUTY SALON. BUT THIS TIME, SOMEONE GOT A LOOK AT THE SUSPECT.
"IT HAPPENED LAST FRIDAY AROUND 10:15 AM, AT CREATIVE IMAGE SALON ON NORTH MAIN STREET. A PASSING JOGGER ON MAIN SAW A HEAVY-SET WHITE MALE RUNNING FROM THE AREA WITH AN ITEM IN-HAND. THE MAN HAD WHITE GYM SHORTS AND A WHITE SHIRT.
"WHILE THE VICTIM WAS INSIDE THE SALON, SOMEONE KNOCKED OUT THE DRIVERS SIDE WINDOW OF HER KIA SORENTO AND TOOK HER PURSE.
"POLICE CAPTAIN STACEY MEEKS SAID THEY FEEL CONFIDENT THAT THIS SAME SUSPECT WAS INVOLVED IN THREE OTHER CAR BREAK-INS AT OTHER LAFAYETTE SALONS. 'WE NEVER SEE CRIMINALS BREAKING OUT GLASS TO ENTER A VEHICLE', HE SAID. 'THAT AND THE FACT THAT ALL FOUR THEFTS HAVE HAPPENED AT BEAUTY SALONS MAKES IT PRETTY CLEAR THIS IS THE SAME CRIMINAL'.
"ANYONE WITH INFORMATION ON WHO THIS 'HEAVY-SET WHITE MALE' MIGHT BE, SHOULD CONTACT DETECTIVE WESLEY STEELE AT THE LAFAYETTE POLICE DEPARTMENT: 706 639 1540."
The last beauty shop car break-in was at Bedazzled back in May. The suspect there, a white man in his thirties, was reportedly seen fleeing in a silver Ford.
Before that, in April, cars parked at Strandz and Bangz were also broken into and burglarized.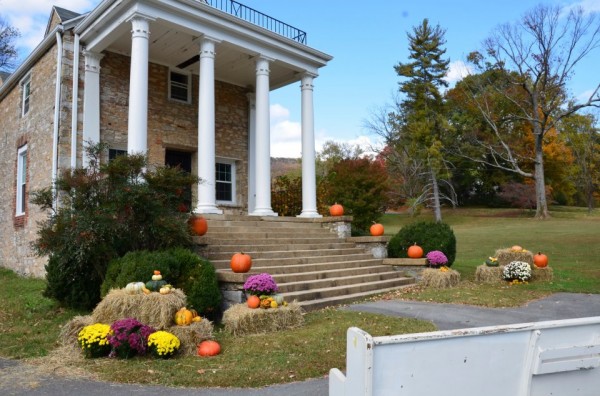 Commissioner Heiskell closed Manor House Restaurant to save money but continues throwing money into a county fair at the Farm, despite the very good chances it will also cost more than it brings in.
Whatever it takes to justify keeping that property?
(Chattooga County will have its own fair a couple weeks earlier, during the last weekend of August. The main difference between their fair and ours? Ours is at Mountain Cove Farms, a 40 minute drive from civilization. Theirs is two minutes outside Summerville.)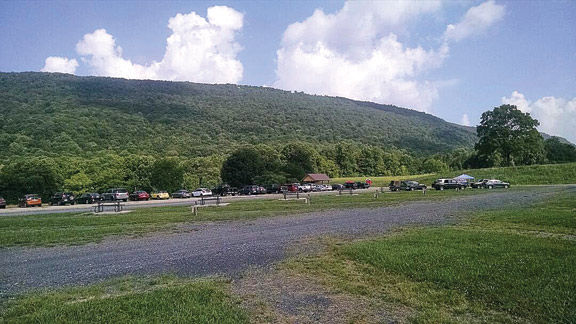 Before closing the loser restaurant, Walker County spent $10,000 building a disc golf course on the Mountain Cove Farms property. (The course is "managed" by SPLOST election campaign treasurer James Alfred Jones, who co-owns Jones Par 4 in Rock Spring.)
The course won't make money, but it's relatively cheaper to build and operate than anything else on the property and is something an average resident of the county might actually use and enjoy.
That's the closest thing to a good idea they've had out there, which is sad.



Walker County School Board recently chose to maintain its current status as a "waiver" system under state law instead of becoming a charter system.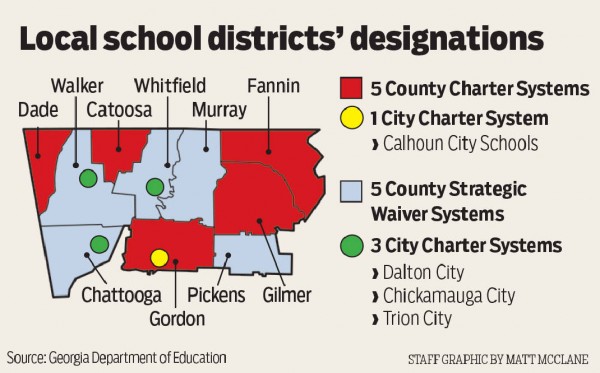 What's the difference between a school system operating under a waiver or a charter? A charter district has more local control over curriculum and more input from parents.
We don't want that?


LPD seeks missing girl/woman: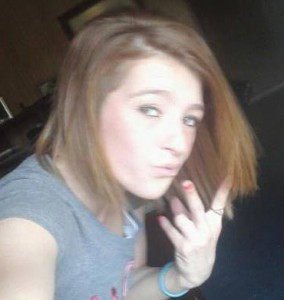 WQCH Radio, 08/15/15:

"THE LOOKOUT MOUNTAIN DRUG TASK FORCE ARRESTED A LAFAYETTE MAN THIS WEEK, BUT HIS GIRLFRIEND ESCAPED.
"OFFICERS SEARCHED A HOME ON NORTH ENLOE STREET IN LINWOOD FINDING METH AND DRUG PARAPHERNALIA INSIDE. KARISA HUMPHREY SLIPPED OUT A WINDOW AND VANISHED.
"48 YEAR OLD KENNETH AARON SIPSEY [sic] OF THE SAME ADDRESS WAS TAKEN INTO CUSTODY ON METH POSSESSION CHARGES. HE ALSO HAD SEVERAL OUTSTANDING WARRANTS.
"ANYONE WITH INFORMATION ON THE WHEREABOUTS OF KARISA HUMPHREY SHOULD CONTACT LAFAYETTE POLICE OR THE DRUG TASK FORCE."
Humphrey was arrested back in December for harassment and trespassing, also on Enloe St. in Linwood.


Monday's torrential rain resulted in multiple wrecks around the county.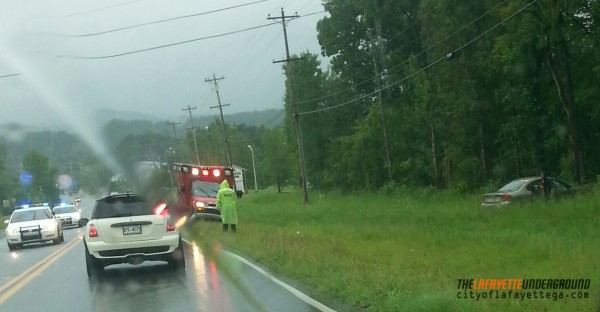 This one involved two vehicles on 136 east of town on Patterson Hill.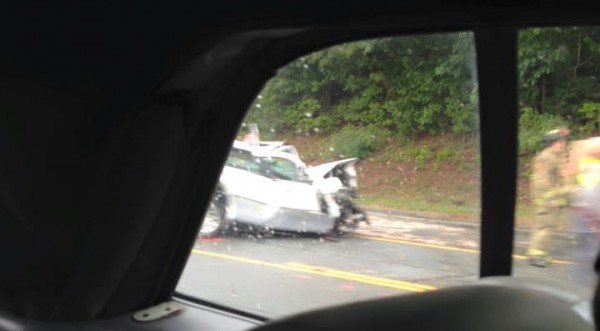 The one depicted above was at Kay Conley Rd. at 27 in Rock Spring.
No word on the situations of either accident or the current conditions of those involved.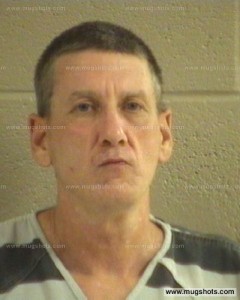 Truett Payne of Whitfield arrested last weekend after being found standing on the side of the bypass at 1 AM, claiming he was running from panthers.
No panthers were located.
He blew a .17 and was charged with disorderly conduct.
[Mugshot from a 2013 arrest in Whitfield County. Payne has many, many past arrests in Whitfield and Walker for everything from public intoxication and disorderly conduct to drugs, trespassing, terroristic threats, and arson.]
Plus: Walker arrests, August 10-16.



Hillbilly's Restaurant is open Tuesday-Thursday 7AM to 3PM, and 7AM to 9PM Fridays and Saturdays.

So far customer reviews are mixed, but a majority have been positive – and the owners say they're listening and making changes if anyone has a complaint.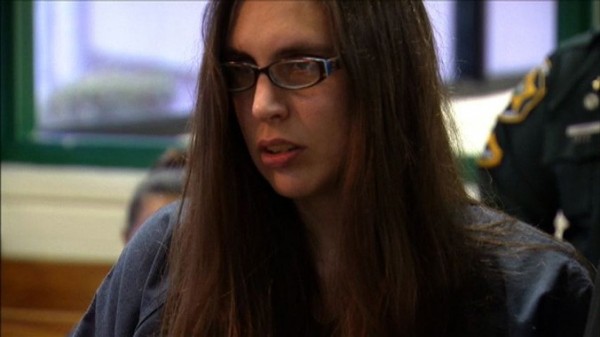 Cheyanne Jessie, accused of murdering her own child and father in Florida, grew up in Walker and Catoosa. 25-year-old graduated from Ridgeland.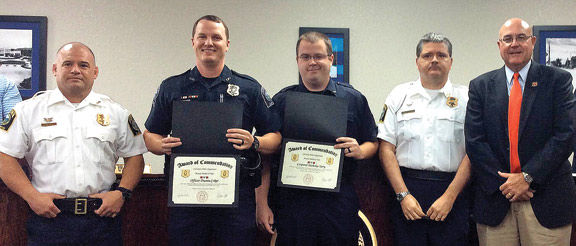 LPD officers Nicholas Terry and Dusty Coker honored by LaFayette City Council and police leaders for rescuing Jeffrey Scott Harris from his burning home on July 31st.


Hope Rebirth Homeless Shelter in Summerville expands, will now house single women. Shelter has previously taken in single men and families with kids.
The shelter says they have twenty residents now, including eight children. (That number probably goes up quite a bit in the winter.)


When it's not hot outside, it's wet. What can we do INSIDE?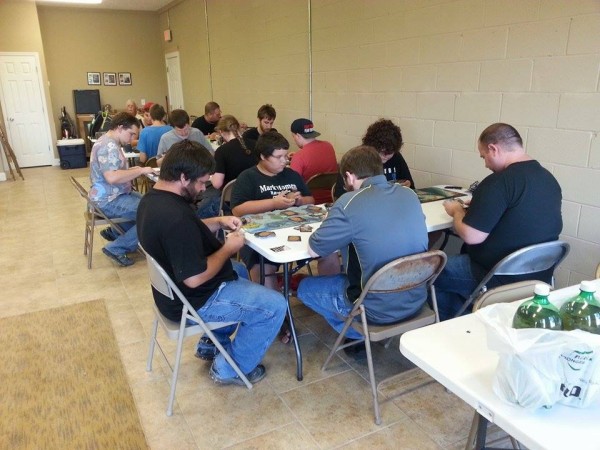 Stronghold Gaming sells tabletop games, specializing in MAGIC: The Gathering and similar role-playing card games. They also host tournaments. The business has been open more than a month but will have an official grand opening on Saturday.
This is a successor business to Extreme Gaming, in a new location with different owners.
They're now located in the shopping center at N. Main and Azalea, 1007A North Main.


Governor Deal has had his hands in a lot of dirty "deals" for years, and much of it was known before he ran for governor. But voters held their noses and chose him anyway – twice.
Doesn't matter now WHAT he does, he's in his last term as governor and says he'll never run for election again.
Political ethics in Georgia – more a theory than reality.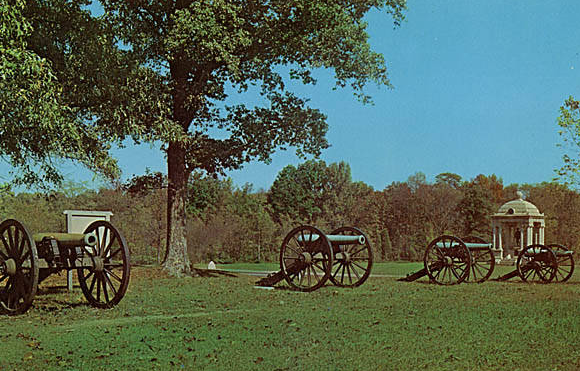 This weekend Chickamauga Battlefield will commemorate its 125th anniversary with a number of public activities.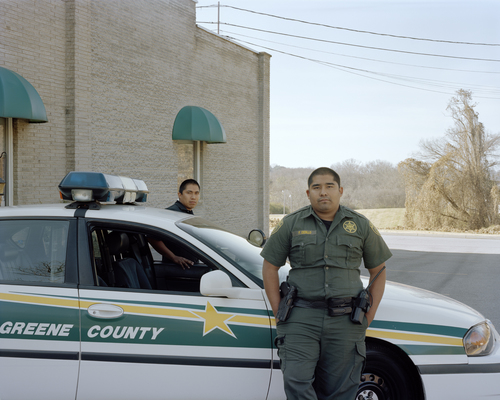 Hispanics moving into southern states are shaping – and being shaped by – the culture of Appalachia.


For today's links and any breaking news, follow the Underground on Facebook or Twitter.