2015
06.06
In 2013, State Senator Jeff Mullis interfered with a court trial for a friend, contacting a judge who was set to oversee the case – possibly violating the law.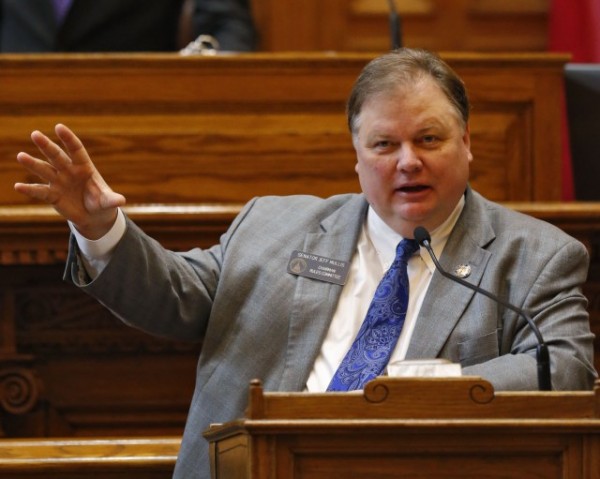 Per legal documents referenced by the Times Free Press, Mullis called Superior Court Judge Brian House three days before House was set to oversee a trial for former Fort Oglethorpe building inspector Mark Lindsay. Mullis was scheduled to appear in that trial to testify on Lindsay's behalf.
What Mullis said to House isn't in released court records, but his contact was enough to make House recuse himself from the trial – delaying the case for another year.

(Mullis' friend, crooked ex-Fort O building inspector Mark Lindsay, was eventually convicted on seven counts of theft by receiving. [He remains free pending an appeal.])
Sen. Mullis – one of the most powerful elected officials in Georgia – admits interfering, but describes his contact as "a good deed." He won't comment to Chattanooga media, but told a sympathetic Atlanta reporter he only wanted to speed up the long-delayed case and told House his friend was being "railroaded."
Motives aside, that's unethical and probably illegal, because it's interference with a case. Or as Judge Ralph Van Pelt described it recently, "impermissible communication."
Mullis is ethically bereft; all about taking care of friends and supporters, inserting himself into situations where he shouldn't be – even if that means breaking the rules – on multiple occasions, while ignoring the majority of his constituents.
A year earlier Mullis (who takes an extra salary from the county-funded NWGAJDA) actively tried to influence Georgia EPD to ignore environmental damage done by Walker County, after he was contacted by the county attorney. That was also unethical, if not illegal, so why is this latest issue any kind of a surprise?
Senator The Hutt is also the main reason Walker County voters don't get a say in keeping or dropping Sole Commissioner government. He won't do it because his friend doesn't want it done even though a good number of Walker County residents want the issue on a ballot.
His priorities are clear, and being ethical is clearly not among them.




Former LaFayette Housing Authority employee Lori Baker was arrested again Tuesday, facing three counts of forgery and seven charges of financial card fraud.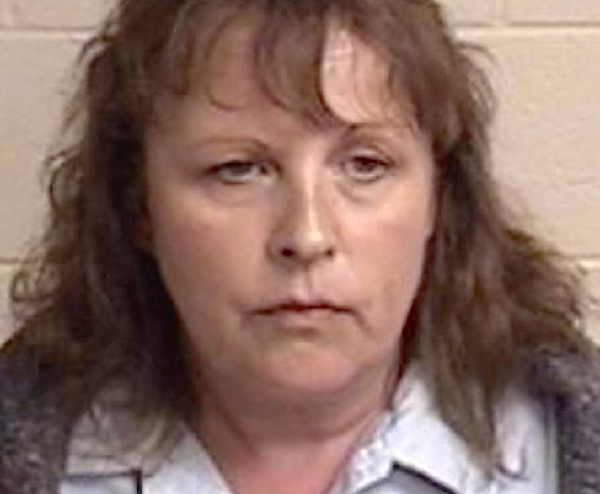 Baker allegedly stole someone's Walmart card out of their house, made purchases with it, then PUT THE CARD BACK. The victim didn't learn of the fraudulent charges from last month until they checked their bill.
Presumably the victim is another resident of Foster Circle where Ms. Baker is charged with cleaning $12,000 in cash and jewelry out of homes over a three month period, using LHA apartment keys.



County Development Director Liar Brooks says again that Audia will open on August 1st (less than three months out), but now the plastic plant's job figures have gone fuzzy again.
WQCH Radio, 06/03/15:

"THE RAIL CROSSING AND THE NEW ENTRANCE ROAD ARE THE TOP PRIORITIES AT THE CONSTRUCTION SITE OF THE NEW PLASTICS PLANT AT NOBLE. THE CONSTRUCTION IS CURRENTLY RUSHING TO BE READY TO RECEIVE 21 NEW 80-FOOT TALL SILOS, WHICH WILL BE BROUGHT INTO THE SITE ON THE NEW ENTRY ROAD TO AUDIA INTERNATIONAL.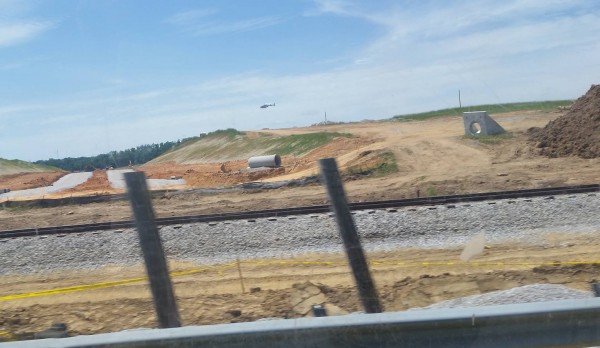 "ECONOMIC DEVELOPER LARRY BROOKS SAID THE SILOS WILL BE USED TO STORE THE PLANT'S RAW MATERIAL AND RESINS FOR THE MANUFACTURE OF PLASTIC PRODUCTS. HE SAID THE HUGE SILOS WILL BE TRANSPORTED TO THE SITE BY TRUCK, AND SO THE MAIN ENTRANCE ROAD AND ITS RAIL CROSSING MUST BE COMPLETED WITHIN THE NEXT COUPLE OF WEEKS.
"AUDIA HAS SET AUGUST 1st AS THEIR TARGET DATE TO BEGIN OPERATIONS, AND SEVERAL HIRING EVENTS HAVE ALREADY BEEN HELD IN THE AREA. THE COMPANY IS STILL STAYING 'TIGHT LIPPED' ABOUT THE TOTAL NUMBER OF EMPLOYEES TO BE HIRED. WE DO KNOW THAT A SECOND AUDIA PLANT WILL BE STARTED AS SOON AS THE FIRST IS COMPLETED." [Emphasis added.]
At one point Brooks claimed Audia would hire 150, then 60, now they're "tight lipped" about employment, again. All three sets of figures have been reported by the same news outlet, WQCH, as factual. (Before naming Audia as the site occupant, Brooks and Heiskell said the company would create 200 jobs.)
NOBODY should do development deals in the blind like this. We should have a signed contract with a minimum number of jobs guaranteed for a number of years, and that ought to be made known to the public.
You're going to be shocked when it turns out the county has spent $24+ million on a plant that employs ten people and brings nothing to the community except noise and pollution?


Burglary reported earlier this week at Chattanooga St. Tavern.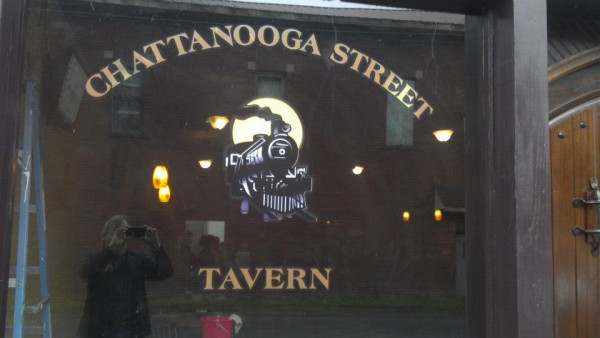 Most of the "facts" in this story smell funny. Read it for yourself and decide.


Meanwhile in legitimate crime news…
Two suspects, Terry Whitt and Whitney Roach of Chickamauga, have been arrested in connection with Tuesday's bizarre vehicle thefts on Glen Eden Way. They were apprehended at the Rite-Aid in East Ridge. Both face charges of theft over $10,000, resisting arrest, and evading arrest.


Will Chickamauga demolish the oldest buildings on Gordon Lee High School's campus? The first of several public meetings on that topic was held Tuesday night.

City school leaders say they only have two options: A full $9 million gut and rebuild (which would result in a smaller building with an unusable second floor) or knock the buildings down and completely replace them for $10 million.



Bad-math-conflict from local Facebook yard sale group continues getting more attention.
Now the soap opera has landed on FailBlog – a site with daily readership in the millions.


This week the Drug Task Force busted a neighborhood in Chickamauga – two houses on the same street plus a handful of other suspects from Chickamauga, Ringgold, Flintstone, and Tennessee.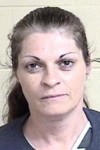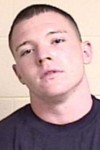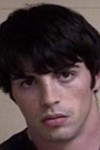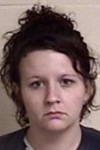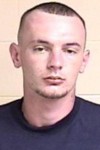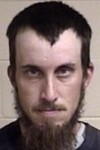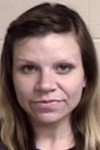 Robin Dacia Clowers, Drew Dillon Leonard, Chadwick Shaye Clowers, Lauren Lashay Hardiman, Richard Edward Ogden, Matthew Todd Alexander, and Tiffany Joan Van Pelt – a total of seven suspects rounded up and facing various drug charges.
["No. 6 Chicken Dave Road, Whitwell, Tenn" – now THERE's an address, boy.]
Plus: Latest jail report, May 28-June 3.



You can't shop wrong when you shop while wearing an Underground shirt.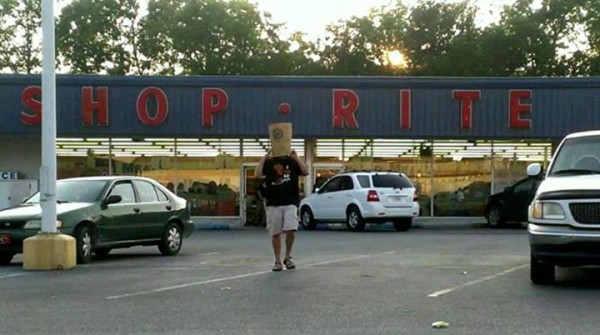 "I AM LU" t-shirts for men and women, hoodies, and sweatshirts now available starting at $18. Deadline to order is June 14th.


Walmart says its department managers and workers in "specialized departments" like Deli and Electronics will get raises over the next eight months, joining the retail giant's other employees who began getting pay increases earlier this year.
The company is already running TV commercials touting this "investment" in employees.


LPD has a big pile of bicycles, most recovered from thefts but unclaimed by owners, and needs a charity to take them. All of them. (Bikes are probably all claimed by now.)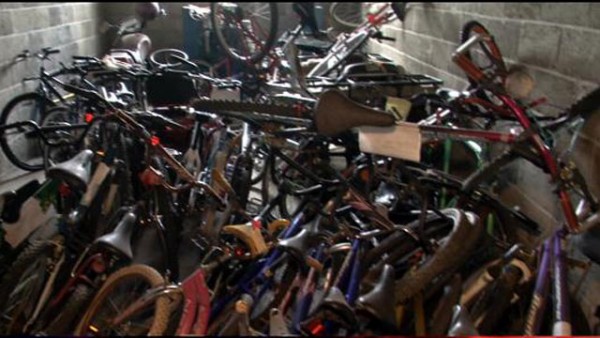 They also said anyone missing a bike can come by and look for the one they had taken.


GA Department of Agriculture is crossing the state looking for card scanners on gas station fuel pumps.


Middle Eastern scammer/spammer uses image of young Dalton cancer patient to steal money.
Another reminder to check out charitable requests and always verify who/what you're giving money to. Not out of selfishness, but so thieves and cons aren't encouraged in their stealing.


Coyotes in our area are becoming more common, and more brazen.
Fortunately it's not illegal to kill them, when necessary.*
(*Do not fire a gun inside city limits.)


For today's links and any breaking news, follow the Underground on Facebook or Twitter.