2017
03.19
What has 156 wheels, weighs 729,000lb, and stretches 290 foot long?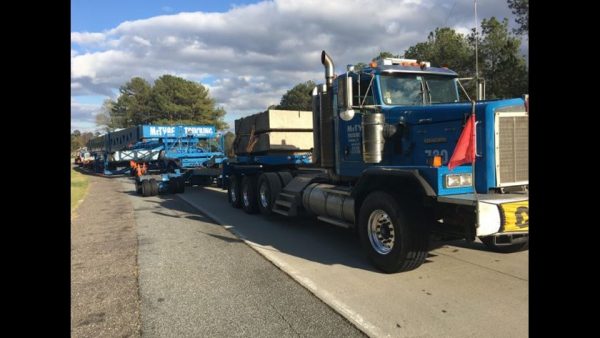 The trucks used to haul components of a new metal press bound for Roper.
Two mega wide-load shipments of equipment crept across the state from Savannah to LaFayette during the last week, arriving Friday evening with much disruption of traffic.
The GDOT-approved delivery route, Calhoun through Villanow, over Taylor's Ridge on 136 then to 151, through Naomi to 27 and Shattuck Industrial, had cars backed up into the late hours on Friday.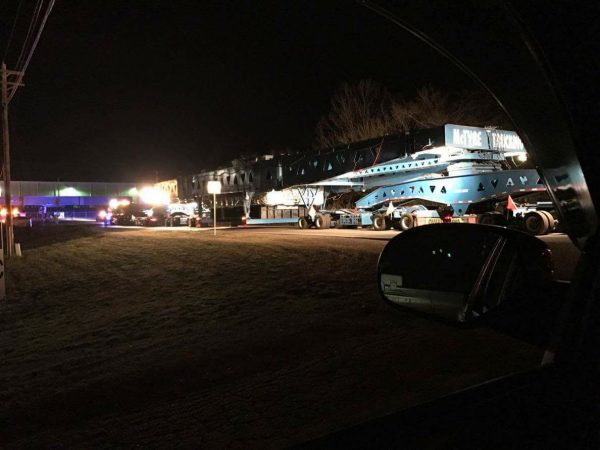 The package finally arrived at Roper's back gate about 11 Friday night, with another huge load expected into town on Monday.
(Thank goodness they didn't try to navigate the downtown square.)



A police pursuit through Chickamauga Battlefield started about 4:30 Tuesday afternoon with a hit and run at the Fort O Krystal.
It ended a few minutes later when a park ranger blocked the fleeing suspect's Dodge Challenger with a Park Service pickup truck.
The female suspect is thought to have been under the influence, suffering from low blood sugar, or perhaps both. (Family members suggest sugar.)



Major construction began Friday at City Hall.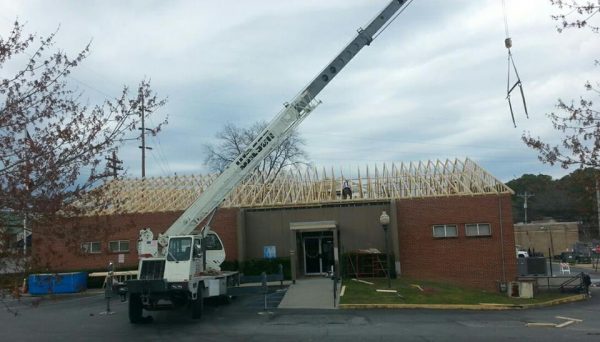 LaFayette's civic building is getting a new roof and some cosmetic upgrades, which required it to close all day on March 17th.
Most of the roof was on by Saturday, and the building will be open normally during the next week as work continues outside.

Read More >>