2016
07.11
On the last day of June, Perry Lamb cut a check to Walker County for $3,412 – his qualification fee to be an independent candidate for Commissioner in November.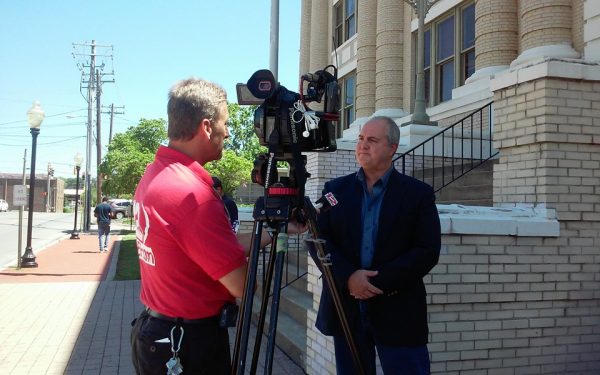 Today Lamb will submit a petition signed by over 2,100 people to the elections office. If the elections committee certifies 1,650 of those signers as registered Walker County voters, Lamb's candidacy will become official. That adds his name to the fall ballot against incumbent commissioner Bebe Heiskell and Republican challenger Shannon Whitfield.
For once, voters won't have to hold their nose and vote for a flawed candidate just because he's the only one running against Bebe. Lamb's efforts to run outside the party structure mean voters will have real choices to pick from, not just the lesser of two evils.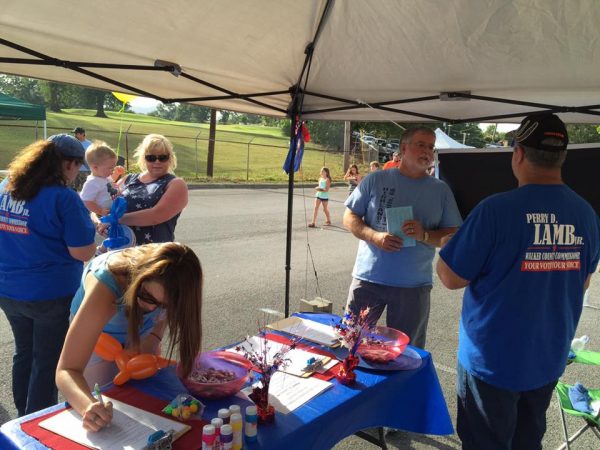 About 200 of Lamb's signatures were collected during LaFayette Freedom Festival on July 4th. Lamb met voters face to face during that event, shaking hands and answering questions while gathering more signatures and general support. Commissioner Heiskell wasn't there, in body or spirit. Candidate Whitfield had a tent and spokesmen present, but couldn't be bothered to show up himself.
A Whitfield mouthpiece later said their candidate was out of town all last week for an important family matter, and was still out of town Saturday during a candidate forum at Cedar Grove Community Center that was attended by both Lamb and Commissioner Heiskell.
Nobody can fault Whitfield for prioritizing his family, especially during a holiday week, but Team Whitfield has yet to explain OTHER community events and meetings he's missed this summer, in Rossville, Villanow, Hinkle, and Fort Oglethorpe – all attended by Perry Lamb.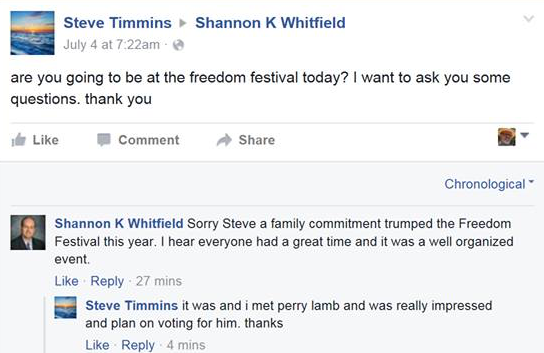 Is Whitfield skipping events and phoning in his campaign because he assumes he's got it won, or is he taking a laid back approach because he just doesn't care? Either way, it's costing him significant support. (Fortunately, since Lamb is in the race, that support isn't shifting back to Commissioner Heiskell.)




Thursday evening GA 151 near 95 in Catlett/Chestnut Flat was shut down due to a tragic accident.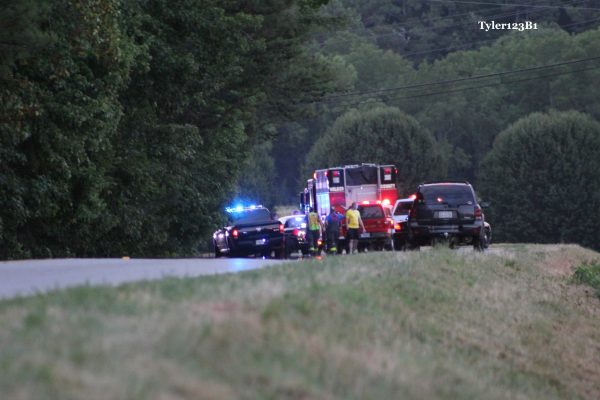 Emergency responders arrived to find motorcyclist Andre Stevens, 34, of Ringgold, dead on the scene.
Stevens was in a group of three cyclist and wiped out on a curve, then was struck by a truck. The cycle's fuel tank leaked and caught the grass on fire beside the road. A woman and child in the truck were treated for minor injuries.