2016
05.12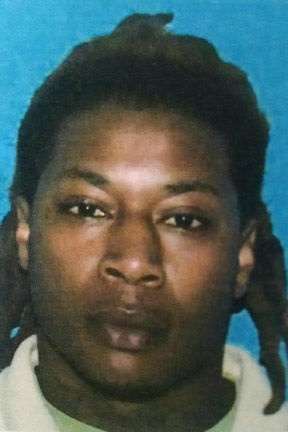 David Lee Townsend II is wanted for stabbing a LaFayette man Monday night on Daugherty St.
According to LPD, the stabbing started on Sunday with an incident involving a woman inside a Ringgold restaurant. Townsend, who lives on Hwy 151 in Walker Couny, is described as being part of a Chattanooga gang.
Locals say Townsend, a onetime employe of Euclid Chemical, has been seen in the past hanging out on Daughtery and Thompson in West LaFayette near where the stabbing occurred. Since he spends time in the area and the victim knew his first name, it seems probable the two had been acquainted before Monday.
Townsend was, per one source, seen going into the Kangaroo on West Main late Monday night – hours after his status as a wanted man was announced on social media.


Old LaFayette High School vandalized, again, by wandering juveniles.
WQCH Radio, 05/10/16:

"LAFAYETTE POLICE HAVE ARRESTED FOUR JUVENILES IN CONNECTION WITH VANDALISM AT THE OLD LAFAYETTE HIGH SCHOOL ON NORTH CHEROKEE STREET.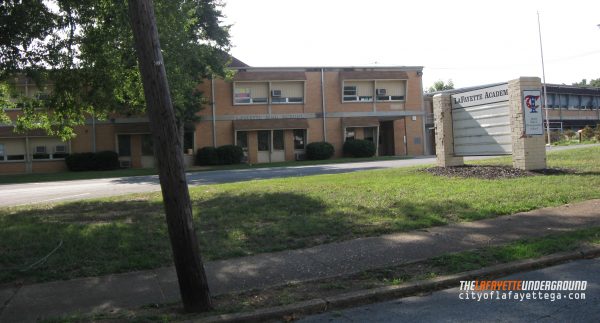 "POLICE ANSWERED AN ALARM AT THE OLD SCHOOL ON SUNDAY AFTERNOON AND FOUND A WINDOW THAT HAD BEEN BROKEN. SHORTLY AFTER, FOUR KIDS WERE SPOTTED ON THE ROOF OF THE BUILDING. TWO OF THEM WERE CAUGHT, AND TWO OTHERS ESCAPED. THEY WERE LOCATED ABOUT AN HOUR LATER IN WOODS OFF NORTH MAIN STREET. PROFANE GRAFFITI WAS FOUND THROUGHOUT THE BUILDING, ACCORDING TO THE POLICE REPORT.
"THE JUVENILE BOYS RANGE IN AGE FROM 11 TO 16, AND POLICE CAPTAIN STACEY MEEKS SAID ONE OF THE FOUR WAS CHARGED BACK IN MARCH, WITH A VENDING MACHINE BREAK-IN AT A NORTH MAIN STREET LAUNDROMAT.
"ALL FOUR WERE CHARGED WITH FELONY INTERFERENCE WITH GOVERNMENT PROPERTY AND MISDEMEANOR CRIMINAL TRESPASS."
Juvenile justice in the region continues to be a bad joke; if the kids who knocked off the vending machine at Suds n Shine back in March had been dealt with, one of them wouldn't have been arrested on the roof of the old high school last weekend.
But they're hardly the first bunch of youths who've broken in there and done damage. Not the first time we've had kids on the roof, either.
Meanwhile, LaFayette is still waiting on the school board to come up with a coherent plan for this property other than let it continue falling apart and become a bigger eyesore in the middle of the city. LHS moved out in December 1997, and classes were last held in the building when LMS Sixth Grade Academy closed three years ago next week.
Maybe they're hoping somebody burns it down?


Welcome Cornerstone Medical Center.

Employee sources inside what used to be Hutcheson say ApolloMD's buyout deal for the bankrupt hospital property, pending since December, was finalized last night.
Today the hospital on Crescent Circle in Fort Oglethorpe was formally renamed Cornerstone – in honor of the Cornerstone Club that funded construction of Tri-County hospital six decades ago.
With this deal complete, the operations of Cornerstone Medical and ApolloMD in Fort Oglethorpe will be a completely separate matter from the wind-down debt operations of Hutcheson, Inc. its subsidiaries, affiliates, and the Hospital Authority of Dade, Walker, and Catoosa.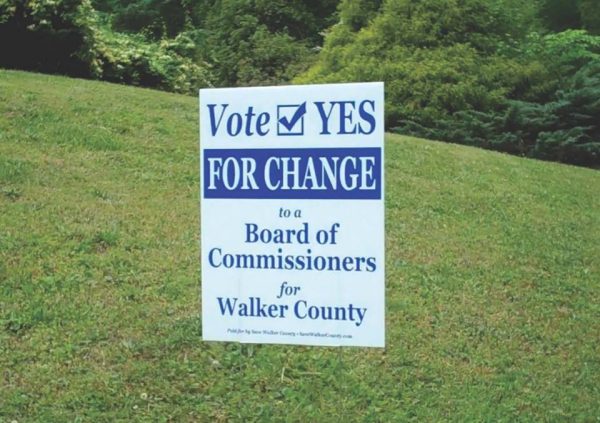 When you go vote (early, this Saturday, or on May 24th), vote YES for the ballot measure regarding sole commissioner.
The results of that vote are unfortunately non-binding and easily ignored. Someday when the Powers That Be feel like it, they might put this on a ballot that counts.
Vote yes, so when Steve Tarvin ignores the results and doesn't make a change, we can vote NO to him in 2020.