2015
06.19
During the last week, LPD has taken a number of notorious local troublemakers off the street – again. Most of these names should be familiar: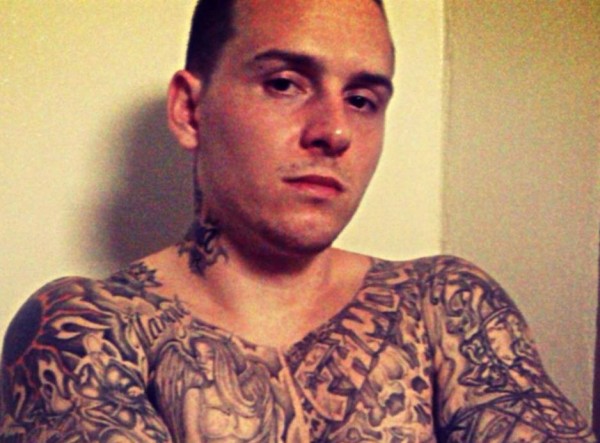 WQCH Radio, 06/17/15:

"LAFAYETTE POLICE REPORT THREE ARRESTS FOR DRUG POSSESSION, FOLLOWING TRAFFIC STOPS MADE IN TOWN:
"37 YEAR OLD CHRISTOPHER TEAL DALTON OF LAFAYETTE, WAS CHARGED WITH PRESCRIPTION DRUGS NOT KEPT IN ORIGINAL CONTAINER. HE RAN FROM OFFICERS FOLLOWING A TRAFFIC STOP. A TIP WAS RECEIVED THAT HE WAS HIDING BEHIND A LOCAL BUSINESS, AND POLICE ARRESTED HIM THERE. THE TAG WAS NOT REGISTERED TO THE VEHICLE HE WAS DRIVING AND HE TOLD OFFICERS HE FOUND THE TAG AT A JUNKYARD. HE WAS CHARGED WITH SEVERAL TRAFFIC AND VEHICLE OFFENSES.
"25 YEAR OLD COREY CHAZ WARREN OF LAFAYETTE [depicted above] WAS CHARGED WITH MARIJUANA POSSESSION AND DRIVING WHILE HIS LICENSE WAS SUSPENDED. HE REPORTEDLY GAVE OFFICERS A FALSE NAME AT THE TIME OF HIS ARREST, CLAIMING TO BE HIS TWIN BROTHER.
"AND 37 YEAR OLD THOMAS CHANSEY MOSLEY OF LAFAYETTE WAS CHARGED WITH POSSESSION OF MARIJUANA, EXPIRED TAG AND DRIVING WHILE HIS LICENSE WAS WITHDRAWN."
Mr. Warren got out of prison at the end of May after serving only three years of a 12-year sentence for various crimes including drugs and burglary. Hope they kept his cot warm, he'll be back in it soon.


It didn't begin there. Another notorious local punk arrested for the thousandth time after allegedly hitting a woman. Drugs also found, of course.
WQCH Radio, 06/16/15:

"LAFAYETTE POLICE AND THE DRUG TASK FORCE ARRESTED A LOCAL MAN ON DRUG POSSESSION AND BATTERY CHARGES, FRIDAY.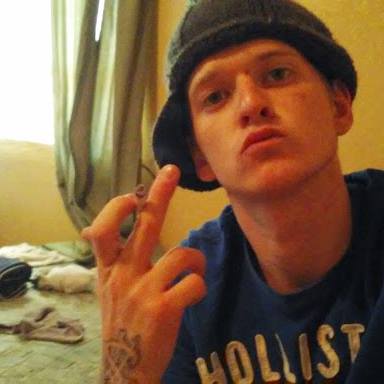 "DETECTIVE WESLEY STEEL SAID THAT 21 YEAR OLD MICHAEL CHANCE ELLISON WAS BEING SERVED A WARRANT ON THE BATTERY CHARGE, WHEN PROBABLE CAUSE WAS OBSERVED FOR THE SEARCH WARRANT. THE TASK FORCE THEN FOUND MARIJUANA AND ICE, A FORM OF METH, INSIDE HIS LANGLEY APARTMENT AT 307 SOUTH MAIN.
"THE BATTERY CHARGE WAS FROM AN INCIDENT THE DAY BEFORE. DETECTIVE STEELE SAID A WOMAN WHO HAD LOANED MONEY TO ELLISON HAD STOPPED-BY TO COLLECT. SHE AND HER AUNT TOLD POLICE THAT AS THEY WERE LEAVING ELLISON'S APARTMENT, HE STRUCK THE WOMAN ON THE BACK OF THE HEAD, RAISING A 'KNOT'."
Drugs, burglary, violence, even arson and rape in his background. Not to be ugly here but if he stays in jail this time, LaFayette will be a safer place. Allegedly etc. whatever.


A special train excursion pulled by one of Tennessee Valley Railroad Museum's steam engines came through LaFayette Wednesday.

The steam excursion was part of an event for timepiece collectors in Chattanooga.