2016
06.09
Wednesday afternoon a man visiting the area died in a tragic crash on Corinth Rd.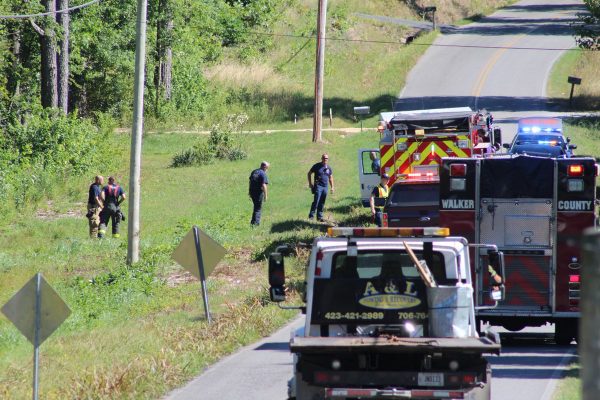 According to State Patrol investigators, a yet-unidentified 42-year-old man "new to the area" driving an older Jeep rolled it over after driving onto the shoulder and overcorrecting. He wasn't wearing a seatbelt.
Accident occurred about 4 PM, he was pronounced dead at the scene.
[Photo courtesy Tyler Bishop.]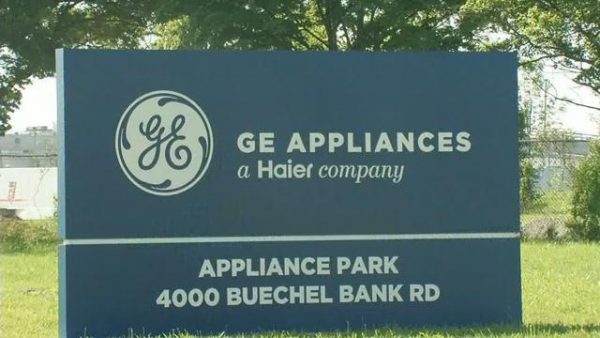 Haier executives from China visited Kentucky on Monday to make official the Asian manufacturer's buyout of GE Appliances.
Final sale price for the now-former General Electric division, which includes subsidiary Roper Corp in LaFayette, was $5.6 billion – $200 million more than initially proposed. Signage and Web sites have already been changed to reflect the company's new ownership.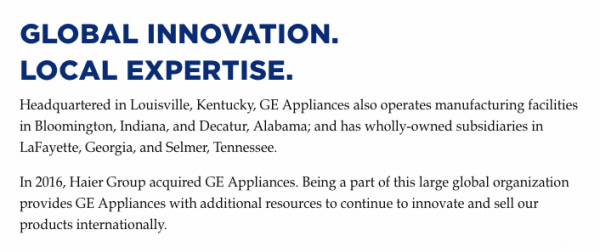 Company leaders and union officials both say no layoffs are expected, and most of the conglomerate's 6,000+ US workers won't notice any big changes – at least not in the immediate future.



Walker County's countersuit against Erlanger in the Hutcheson case has been dismissed by a federal judge.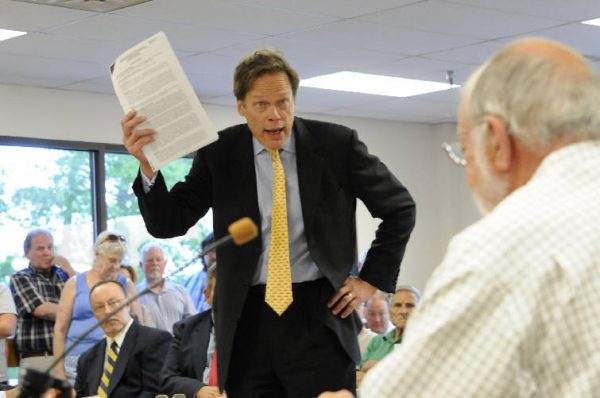 Judge Harold Murphy said, in part, the claim contained "few, if any, factual allegations" and suggested the high-price lawyer who prepared the claim – Stuart James – could be held personally responsible for some costs of the ridiculous case.
He also denied a request to add Dade, Catoosa, or the Hospital Authority into a lawsuit filed by Erlanger against Walker – the only party in the case continually refusing to cooperate.
In another area of the continuing case, Walker County last week offered Erlanger $1.3 million (which we don't have) to repay the county's $8.7 million Hutcheson debt.
Erlanger of course rejected the lowball offer.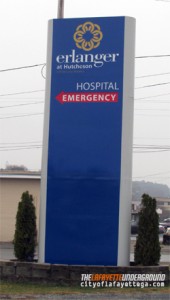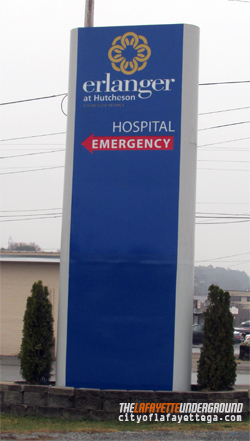 The insultingly low settlement suggestion almost seems like it was meant to be rejected so the endless legal fight could continue. Not surprising, since the county's attorney is getting a kickback from James James & Joyner – Stuart James' lawfirm, recipient of legal fees associated with the Hutcheson battle.
Every day this case continues makes Walker County's debts, for a hospital company that no longer exists, even bigger – not to mention the increasing pile of legal bills.
The Hospital Authority is owned by Dade, Walker, and Catoosa – but if you had any doubt which county (and which county Commissioner) pulls the strings and calls the shots, here's a reminder:
The Authority was going to meet this week and discuss settlement options, but since Walker is opposed to settling, the meeting didn't happen because the board suddenly got worried about the legality of e-mail communications.
In related Hutcheson news, the defunct company now owes over $3.75 million in unpaid employee medical bills due to the insurance plan it collected payments for and then never covered [PDF link].
THAT debt isn't backed by the counties, and most of it will never be paid.