2016
12.14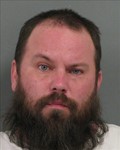 Christopher Michael O'Daniel, 40, was arrested in Chickamauga the Friday before Thanksgiving for a warrant out of Floyd County.
Shortly after midnight that Saturday he was found dead, still behind bars in the Walker County Jail.
The cause of O'Daniel's death has not been determined.
The GBI is investigating, but as with several prior deaths behind bars in Walker County, don't hold your breath to ever hear what they decide he died from.


As she prepares to leave office, one of Bebe's "loose ends" gets tied off with the stroke of a pen.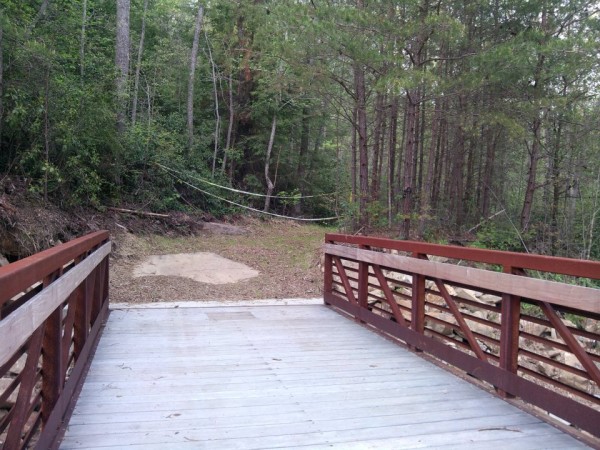 The million-dollar driveway lame-duck Commissioner Heiskell built for political supporters atop Lookout Mountain will now cost more as she siezes private land for her 2008 campaign manager's benefit.
WQCH Radio, 11/18/16:

"AT THE WALKER COUNTY COMMISSIONERS MEETING THURSDAY [November 17], BEBE HEISKELL DECLARED EMINENT DOMAIN, SEIZING TWO SMALL STRIPS OF PROPERTY OFF SOUTH VULCAN ROAD ON LOOKOUT MOUNTAIN IN ORDER TO GAIN PUBLIC ACCESS TO A TRAIL.
"HEISKELL SAID THAT 'TWO OUT-OF-STATE PROPERTY OWNERS' HAD BLOCKED AN ENTRY TO THE TRAIL, PREVENTING PUBLIC ACCESS TO LAND OWNED BY WALKER COUNTY CITIZENS.
("Blocked" in this context means the taxpayers being abused here owned land the county wanted and didn't give it away when first asked. Private property rights are a real hindrance to the government.)
"THE PUBLIC ACCESS IN QUESTION CONCERNS THE ABANDONED TRACKBED OF A MINING RAILROAD ATOP LOOKOUT MOUNTAIN, WHICH HAS BEEN EARMARKED FOR DEVELOPMENT AS A MULTI-PURPOSE PUBLIC TRAIL. THAT TRAIL HAS BEEN A SOURCE OF CONTROVERSY AMONG MOUNTAIN PROPERTY OWNERS FOR A NUMBER OF YEARS, AND THE BARRIER TO ACCESS THAT IS BEING REMOVED IS SAID TO BE A LOCKED GATE."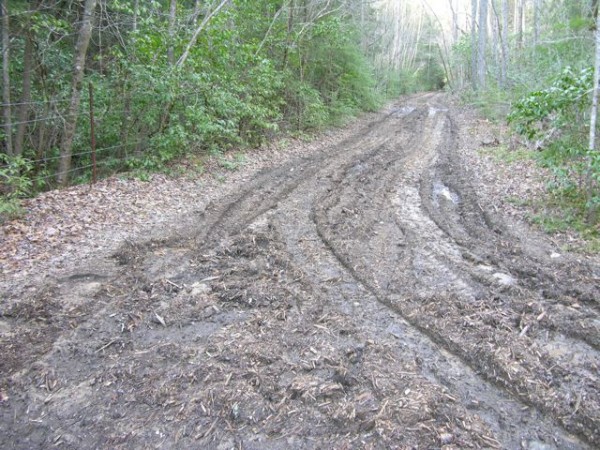 "ONE OF THE OWNERS WAS PRESENT AT THE MEETING. STANLEY LOWE DENIED THAT THE COUNTY HAD NEGOTIATED WITH HIM TO PURCHASE THE STRIP OF LAND, AND SAID HE 'STRONGLY OBJECTED' TO THE COUNTY TAKING IT BY EMINENT DOMAIN. THE OTHER AFFECTED PROPERTY OWNER IS JILL WISE [sic], ACCORDING TO A WQCH NEWS SOURCE. SHE WAS NOT PRESENT AT THE MEETING, BUT HAD BEEN PROTESTING THE MULTI-USE TRAIL PLAN SINCE IT WAS ANNOUNCED.
"HEISKELL SAID 'THIS ACTION IS THE MOST EFFICIENT WAY FOR ME TO RESOLVE THIS PROBLEM, ALLOWING CITIZENS OF WALKER COUNTY ACCESS TO THEIR PUBLIC PARK ALONG THIS PUBLIC ROAD'. …COMMISSIONER HEISKELL SIGNED THE ORDER WITHOUT FURTHER COMMENT."
Shannon Whitfield, Heiskell's eventual replacement, was present at the meeting and said nothing about the violation of private land rights and abuse of a law originally meant for public highway projects.
It's said he's working quietly to stop the project, but so far Team Whitfield has taken no public position on Heiskell's actions or the Lula Lake / Durham Railroad walking trail in general.
By the time Whitfield takes office there might not be much he can do anyway; if Heiskell transfers all this land to the Development Authority, as she transferred the Civic Center and Mountain Cove Farms last year, his hands will be tied.
The "trail" will be a paved driveway accessing a new Davenport-owned subdivision long before anybody can do anything about it.


Walker County is losing a key leader in the new year.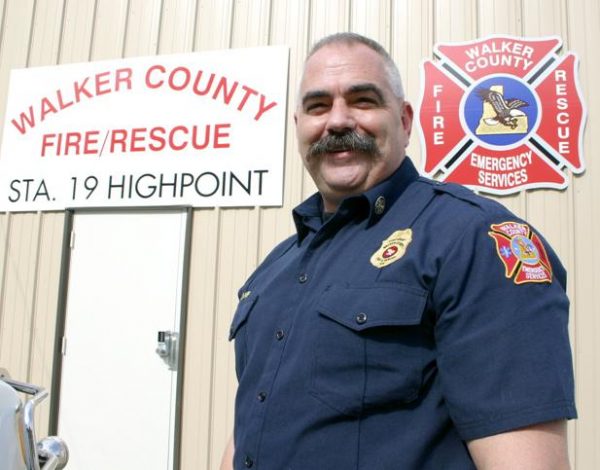 Long-time county Fire Chief Randy Camp is leaving Walker County Emergency Services to take the same position with Catoosa County, beginning January 1st.
Catoosa's current chief, Chuck Nichols, is retiring at the end of December. (If Camp makes the same salary in Catoosa as his predecessor, he'll be making about $14,000 less there than he's been paid here.)
Randy Camp has been a rare bright spot of competent leadership. His sudden departure couldn't come at a worse time as county government transitions to a new commissioner the day after Camp leaves.

Read More >>