2014
04.05
LaFayette property owner recently got a surprise in the mail. How many mistakes can you spot here?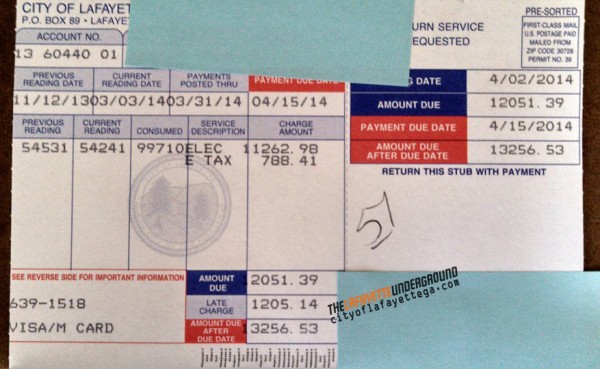 An employee at the building says typical bill for residents is $100 a month.. It's a two-bedroom apartment recently emptied, building was given upgrades last year to make it more energy efficient.
This is why LaFayette utilities is a joke. Until they can fix meter reading/billing the city will never move forward regardless of who's in charge or what financial changes are made.


Commissioner Heiskell releases a video explaining her planned tax increase.
She says this increase has "nothing whatsoever to do with the SPLOST."
But before the SPLOST vote, her people were all saying SPLOST would keep taxes from being increased. So it DOES have a SPLOST tie. It also has a SPLOST tie because she's used SPLOST to buy a bunch of land and "lower the tax digest" because all the acreage she's bought is no longer being taxed, and all the buildings she builds with SPLOST have to be maintained, insured, heated, lit, and whatever else.
"OUR budget, Walker County's budget.."
Stop right there. Walker County has no budget. It isn't lower, or higher, or anything else, because it doesn't exist. She might have one on paper or in her head but she never formally signed off on one in a public meeting so we don't actually have one. Regardless of what she actually looks at, we have no budget.
"..over the past years, since we've had a tax increase, gasoline, and asphalt, has quadrupled."
In 2010 during her last tax increase meeting, Bebe said we've never paved roads out of the general fund. Not in the entire time she was in office. Even Wednesday night on UCTV she said they don't pave roads with general fund money, they use state and federal and SPLOST for pavement. So the price of asphalt has nothing to do with this either, because the money she gets from your property tax doesn't go to buy it.
All that talk, but she didn't address the part where she told reporters she hasn't raised taxes in ten years, which LU has shown is a lie times three.
It's no wonder she isn't planning any "community meetings" for 2014 like the ones held last spring.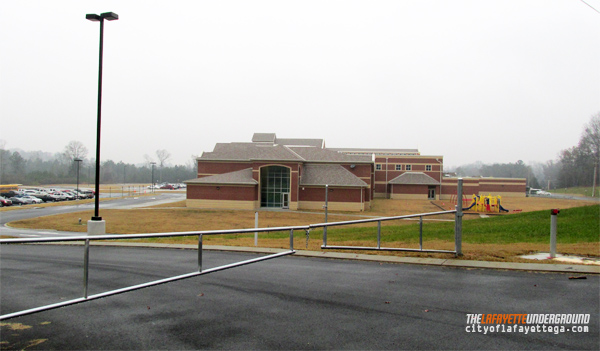 GDOT announces plans to finally set up a school zone with flashing lights and lower speed limits in front of Saddle Ridge school:
CatWalkChatt Facebook, 04/02/14:

"As the school year nears completion, Georgia Department of Transportation officials have finalized plans for a school zone along U.S. 27 at the entrance to Saddle Ridge Elementary and Middle School. Signage and flashing lights will be installed immediately upon approval, according to GDOT spokesperson Mohamed Arafa. School zones usually include a speed reduction zone during designated times as school buses arrive and depart."
This fits with reports of GDOT-logo vehicles sitting at the school recently.