2017
04.01
Walker County School Board still hasn't officially said WHY Mike Culberson was let go, but here's a public report on one of his ethical problems – one that was bad enough by itself to cost him the principal's office.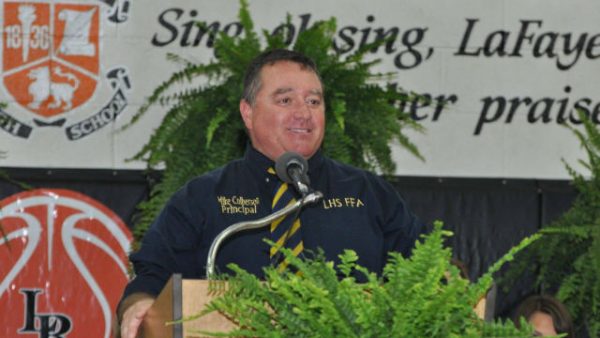 Culberson wrote his own comments into e-mails he forwarded from school employees, pretending that his thoughts were the thoughts of others. An effort to tear down another school employee he didn't get along with – and also build himself up.
Next fall she'll still have her job, and he won't.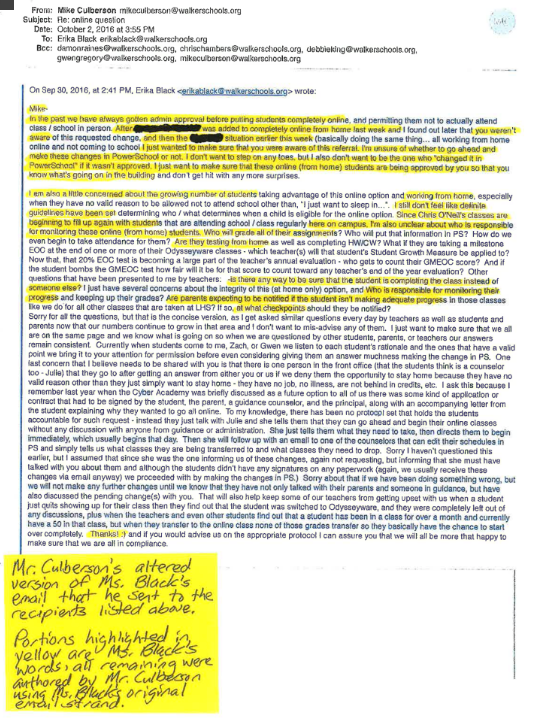 This is one of the "ethics violations" LU mentioned last week. We heard from school staff that Mr. Culberson was sending e-mails pretending to be other school employees, and that was the major reason the board and Superintendent Raines decided to let him go.
We didn't feel comfortable being specific with it since the story we got wasn't quite fleshed out, but it was referenced in LU's Culberson posts.
This isn't something criminal, it didn't involve students, but it was unethical and violated school policies. This would be enough to get you fired on the spot in any kind of private sector office. The School Board has instead opted to let Culberson finish out the school year – while carefully monitored.


A large number of Walker County homes will soon be getting higher water and sewer bills.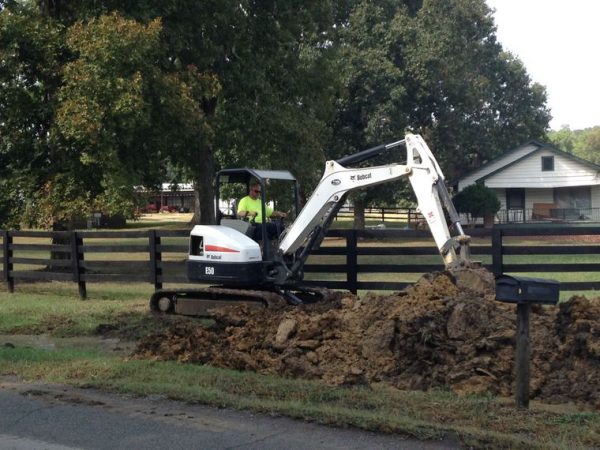 This week Commissioner Whitfield and the Water Authority board voted to increase base rates for water and sewer service by a considerable amount. The increase will impact more than 10,000 homes on county water and 3,500+ on county sewer.
The Commissioner says this is necessary to do water line maintenance neglected under his predecessor, who frequently used Water Authority funds to pay for her own projects.
However, they're not yet sure exactly how much the repairs and upgrades will end up costing.
This will not impact your bill if you're using City of LaFayette, Tennessee American, or Walker County RURAL water. Those entities may end up having to raise rates later on since some of them buy water from the Water & Sewer Authority but it's unclear if any wholesale rates will be changed.


This last week was the end of Georgia's 2017 legislative session. As the General Assembly began to wrap up (and actually do work), the Capitol building (Senate side) was invaded by a literal rat.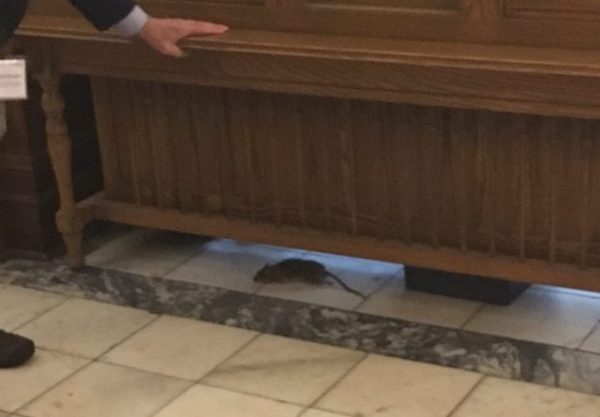 (The sizable rodent was given a free steak dinner by a Georgia Power lobbyist and enjoyed nine free UGA football games before a state employee realized he wasn't a Republican incumbent State Senator and proceeded to stomp him flat.)
As the clock ticked down, the State Senate narrowly passed a House bill (HB 280) allowing older college students with weapons permits to carry guns on campus for self defense.
Senator Mullis, who signed off on the bill last year before Governor Deal vetoed it, didn't take a position this year – the only state senator who didn't cast a vote on the hot-topic legislation. Rep. Steve Tarvin voted "NO" on the bill's final version, while Rep. John Deffenbaugh voted in support.
A similar bill was passed last year but vetoed by Governor Deal. He will have the same option this year but insiders expect him to agree to the 2017 version.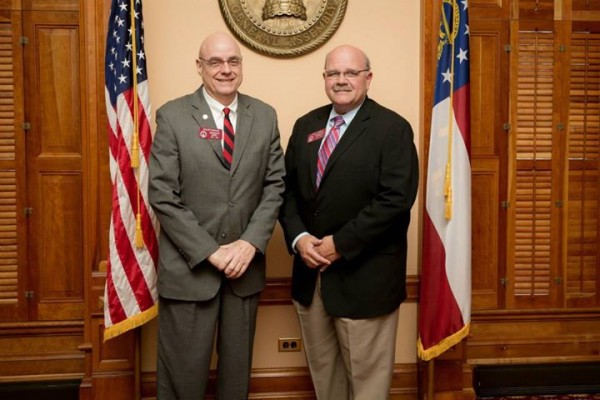 A bill adding more illnesses to Georgia's list of what can be treated with medical cannabis oil has been approved by both sides of the state legislature.
An earlier version reducing the amount of THC allowed in the oil was rejected.
Rep. Tarvin and Senator Mullis both voted yes for the final version (SB 16) while Rep. Deffenbaugh did not vote. To become law this only has to be signed by Gov. Deal, but his position on the change is unknown.
Now that the session has ended, LU will pick through some of the debris and paperwork and share about other measures the legislature pushed through during the last few weeks – including one directly impacting Walker County government.



Read More >>