2016
04.17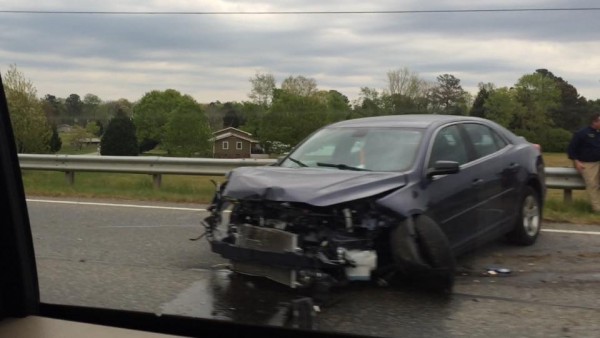 Wednesday afternoon a drowsy driver crashed his car into the guardrail on Hwy. 27 near Rock Spring after falling asleep behind the wheel.
The driver, who was not seriously injured, identified himself on LU Facebook as Antwan Williams of LaFayette. Williams and his family say he was traveling from school to work when he fell asleep.


Last month Fort O. police officers considered charging Elizabeth Ann Reyna with child neglect or abuse when her toddler wandered off (again) while left home with inappropriate caregivers.
FOPD, Catoosa DFCS, and District Attorney Buzz Franklin could never decide on a charge, so the matter wasn't addressed.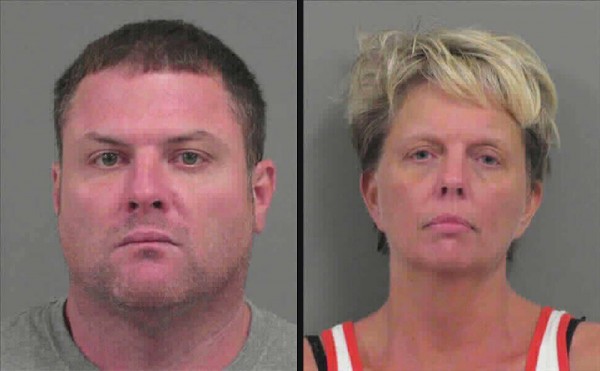 Now Reyna and her boyfriend Billy Ray Crawford are facing serious charges of Second Degree Murder after the same 18-month-old drowned in a pool – thanks to their own neglect and lack of action from proper authorities.
Catoosa DFCS is really batting a thousand lately for kids ending up dead. But sounds like the biggest problem here is the District Attorney's office telling police not to file charges on the earlier incident.


City council seeks to update city zoning, to clean up the town's southern entrance along South Main, by limiting chain stores and similar businesses from building there. The restrictions may expand to other roads like West Main and Villanow St.
WQCH Radio, 04/13/16:

"THE LAFAYETTE CITY COUNCIL HAS DECIDED TO UPDATE THE 40 YEAR OLD ZONING PLANS, AND VOTED TO 'START THE BALL ROLLING' TOWARD A CHANGE IN ZONING FOR SOUTH MAIN STREET. COUNCILMAN BEN BRADFORD MADE THE MOTION AT MONDAY'S COUNCIL MEETING, AND IT PASSED 5 TO NOTHING.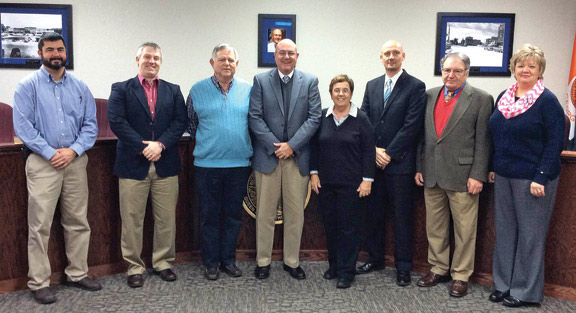 "THE NEW PROPOSAL IS TO CHANGE FROM THE PRESENT BUSINESS ZONING TO O-1 ALONG SOUTH MAIN, WHICH WOULD 'MIRROR' THE ZONING ON NORTH MAIN. O-1 KEEPS A 'RESIDENTIAL FEEL' WHILE ALLOWING CERTAIN TYPES OF BUSINESSES TO LOCATE WITHIN A MOSTLY RESIDENTIAL AREA.
"EXISTING BUSINESSES SUCH AS ACE HARDWARE, DOLLAR GENERAL AND WHOLESALE PLUMBING WOULD BE ALLOWED TO STAY UNDER A 'GRANDFATHER' CLAUSE. BUT IF SUCH BUSINESS BUILDINGS BURN WITH DAMAGE AT OVER 50-PERCENT, THEY COULD NOT BE REBUILT.
"BRADFORD SAID THAT AS A CORRIDOR-ENTRY ROUTE INTO THE CITY, THE O-1 ZONING WOULD HELP SOUTH MAIN 'IMPROVE IT'S IMAGE' AS YEARS GO BY. HE HAS ALSO PROPOSED THAT THE COUNCIL LOOK AT CHANGES ON OTHER CORRIDOR ROUTES, INCLUDING EAST VILLANOW AND WEST MAIN. THE PROPOSED CHANGE TO O-1 ON SOUTH MAIN MUST GO THROUGH THE ZONING CHANGE PROCESS, WHICH INCLUDES ADVERTISEMENT AND A PUBLIC HEARING.
"CITY MANAGER DAVID HAMILTON ADDED THAT HE PLANS TO CALL A 'WORK SESSION' FOR THE COUNCIL, TO DISCUSS OVERALL CHANGES IN THE CITY'S ZONING ORDINANCES. MAYOR ANDY ARNOLD SAID FOR THE MOST PART, THEY HAVEN'T BEEN UPDATED SINCE THE EARLY 1970's."
It's good to try and clean up the city, it's also good to keep a lot of chain stores out of residential areas like Villanow Street.
But South Main isn't a quality residential area, and it's the closest part of town to the bypass. If we don't allow chain stores there OR West Main, and they already can't move in on North Main until about Hardee's, where are we supposed to have stores and restaurants? (When's the last time a chain store WANTED to set up on West Main anyway?)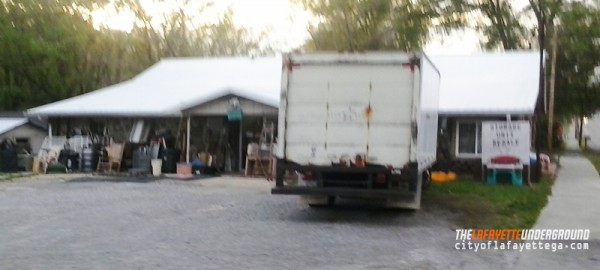 Right now the problem on South Main isn't chain stores, it's local one-off businesses. The city should show it's serious about cleaning up South Main by forcing existing non-chain businesses to clean up their lots and comply with existing codes. (A good place to begin would be with Lisa Gi—-t's "Storage Unit Resale," which looks like a flea market threw up on the sidewalk.)
How do you feel about the council's new proposal?