2014
09.01
Happy Labor Day! Now for today's news…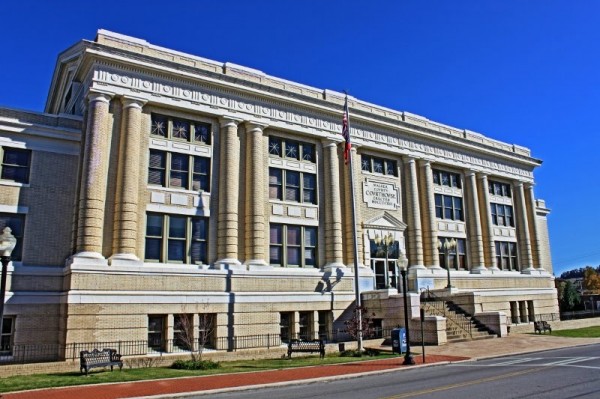 More excuses: Now Commissioner Heiskell blames her planned 69% tax increase on Walmart in Trion, Costco in Ringgold, and economic development deals that exempt businesses from taxes – the kinds of deals she pays Larry Brooks to set up without job guarantees.
Linked article also reveals the tax increase will bring in MORE tax revenue than the $3 million she says we've lost. It's essentially a million-dollar raise to prop up Heiskell's pet projects.
Before Heiskell can raise taxes, she must comply with state laws requiring three public meetings about the milage rate change. She's scheduled the first two of those meetings for this week: Thursday morning at 10 AM and Thursday evening at 6. The third meeting, where she will make her decision final, will be held the following Thursday (Sep. 11) at 10.
Every tax-paying citizen of Walker County (meaning all of us) should try to attend at least one of these meetings. While Heiskell is unlikely to change her mind or her plans based on constituent demands, she needs to know the voters don't approve of her actions. A large turnout for the meetings will show her AND the media AND her blind supporters that the time for this kind of leadership is done.
If you can attend any of the meetings, please join this event page as a reminder. You'll get updates about the meetings and various things being planned during them.



WQCH Radio, 08/30/14:

"A DOMESTIC CALL IN THE MARS THEATER DISTRICT LED TO A DRUG ARREST TUESDAY, ACCORDING TO LAFAYETTE POLICE.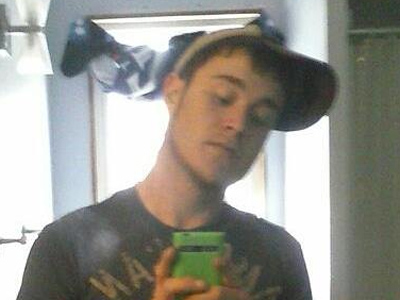 "WHILE RESPONDING TO THE FIGHT CALL INVOLVING A MAN AND A WOMAN TUESDAY MORNING, POLICE HEARD THAT THE PAIR HAD LEFT THE ORIGINAL SCENE IN A CAR. A VEHICLE ANSWERING THE DESCRIPTION WAS PULLED-OVER AND THE DRIVER CONSENTED TO A SEARCH.
"OFFICERS SAID THEY FOUND A METH PIPE ON HIS PERSON, ALONG WITH MARIJUANA AND PRESCRIPTION PILLS IN THE CAR. 22 YEAR OLD JEREMIAH SAMUEL GODFREY OF LAFAYETTE CLAIMED THAT THE DRUGS WERE HIS, SO THE TWO OTHER OCCUPANTS OF THE VEHICLE WERE ALLOWED TO LEAVE.
"GODFREY WAS CHARGED WITH POSSESSION OF METH AND MARIJUANA, ALONG WITH A PROBATION VIOLATION."
Mr. Godfrey was last arrested in December for forgery.
Nice of him to take the drug charge for his friends, but that may not hold up since his baby-mama later admitted (on LU Facebook no less) the drugs were actually hers. She also admitted, in a likely drug-assisted rant against LaFayette PD, to several traffic violations and endangering her child following Sam Godfrey's arrest.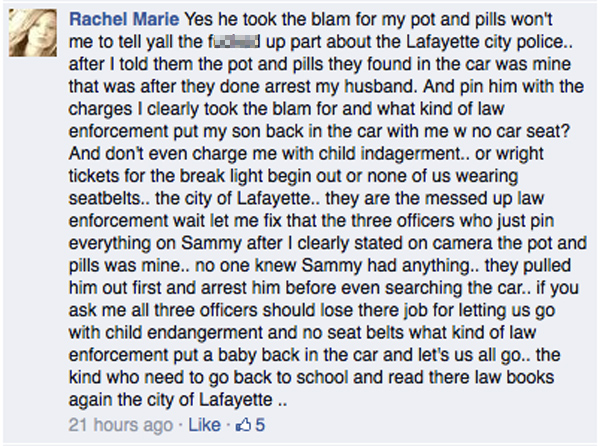 (Can we please stop referring to West LaFayette as "Mars Theater District" ? There's no such thing – it's a concept Mike Lovelady came up with to get government grants for his property.)