2014
10.15
Corey Petree, organizer of last weekend's Cherokee Farms event, Fly Free Fest, confirms the county shut them down multiple times over the weekend for violating noise rules. He says county leaders have decided to crack down on Cherokee Farms due to multiple problems on the site and a multitude of complaints from citizens.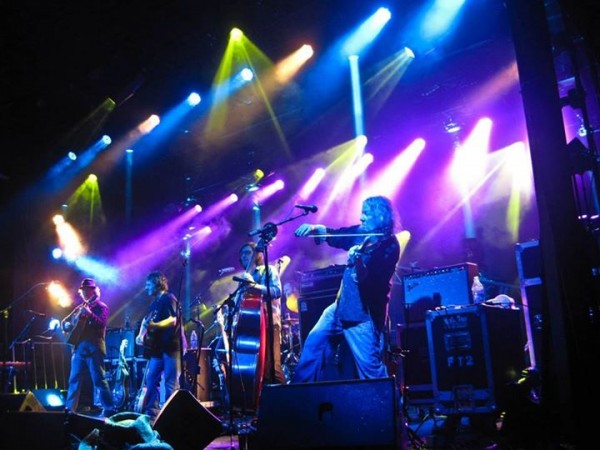 Petree says Commissioner Heiskell revoked the festival's non-existent special permit to play music all night long. County insiders verify that account, saying the Commissioner's Office finally took action after several hundred people called 911 to complain about the event, but there was never any special sound permit issued because the county doesn't have one. They simply enforced the county's long-standing noise ordinance requiring loud music to end at 11 PM.
Fly Free Fest Facebook, 10/13/14:

"The Walker County Commissioner revoked our special permit and wouldn't allow us to serve alcohol on Sunday. The sheriff came around 8:30 and told us we couldn't serve or distribute beer anymore."
The county DID come tell Fly Free Fest vendors they couldn't sell alcohol on Sunday, but they didn't revoke the event's Sunday sales permit because it never had one of those, either. A special event alcohol retail sale license was issued to Jolly Walrus Productions (which owns Fly Free Fest), but was only good for 10/10 and 10/11, Friday and Saturday. They had no legal permission to sell beer at all on Sunday. The Sheriff's Office or Walker County Police, whichever agency it was, was right to step in.
For the first time, after eight years of this crap, the county finally started enforcing at least SOME of the rules at Cherokee Farms, and suspended property owner Smokey Caldwell's "get away with anything" license – at least temporarily.
LU doesn't say this much, but good on Commissioner Heiskell (and probably Sheriff Wilson) for actually doing something this time.


Wreck this morning on LaFayette bypass at Grant St. in front of the Post Office. Happened around 8 AM. No word on injuries.
That's a dangerous intersection. A city worker was killed in a city vehicle pulling out there a few years ago.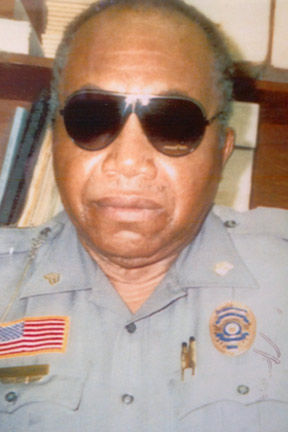 Monday night during the regular October business meeting, LaFayette City Council paid tribute to retired LPD officer Rudelle Greene, who passed away last month.
Greene was hired by LPD 47 years ago to the day (October 13, 1967) and was the department's first non-white officer AND its first officer with a college degree. Greene served until 1998.
WQCH Radio, 10/14/14:

"IN THE PLAQUE PRESENTATION, MAYOR ANDY ARNOLD WAS JOINED BY POLICE CHIEF BENJIE CLIFT AND ANOTHER VETERAN OF THE LAFAYETTE P.D. – KENNY CARRUTHERS. SERGEANT GREENE WAS THE FIRST AFRICAN-AMERICAN POLICE OFFICER FOR THE CITY. THE PLAQUE WILL BE DISPLAYED NEXT TO THE MEMORIAL FOR FORMER POLICE CHIEF DINO RICHARDSON, AT THE LAFAYETTE POLICE DEPARTMENT."
Other meeting issues included disposing of surplus equipment and vehicles, engineering new water lines for Swanson Farm industrial park, and adopting a 2015 budget.