2014
10.31
A house fire in the Catlett area Thursday morning claimed the life of a 60-year-old man, Peter Wattenbarger.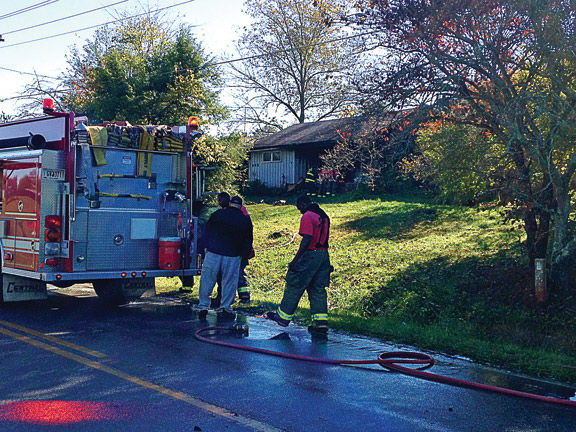 Per reports, the semi-disabled man's home at 963 Round Pound Rd. caught fire because of a defective wood heater. (The structure is a complete loss.) He was pulled from the fire by an off duty firefighter, assistant chief Marlin Thompson, but died of his injuries after arriving at Hutcheson.
Mr. Wattenbarger becomes Walker County's second fire-related death this year and Georgia's 87th.




Today is Halloween. Scare on the Square will be held tonight at 5 PM, so expect the normal traffic issues and watch for kids on the streets all over town. (It starts at FIVE not FOUR or THREE. FIVE.)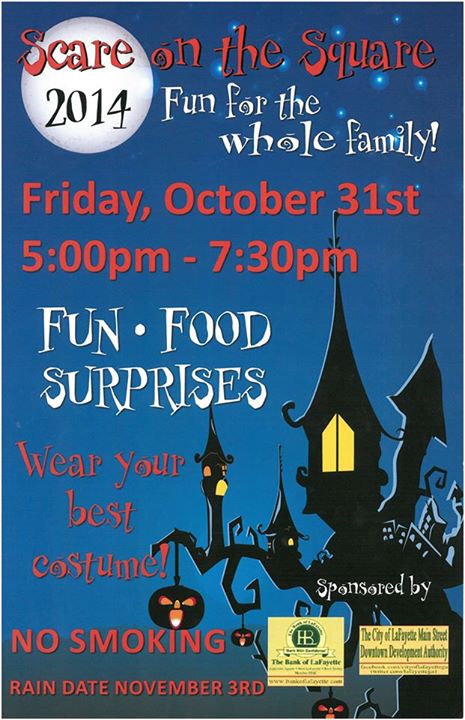 The city says smoking is not allowed on the street during this year's event and "family appropriate" costumes are encouraged, with public decency laws being enforced. If the weather gets bad enough, SOTS will be moved to next Friday, November 5th.
Other Halloween/fall events today and tomorrow:
Fall Festival at Highlands Church, 6 tonight – rain or shine.
Lake WinnepeSPOOKah at Lake Winnie, 6-11 tonight.
Trunk or Treat at Stone Ridge Fellowship, 2-7 tomorrow.
Pumpkin Smash, tomorrow morning in Chattanooga.
Also tonight the Ramblers will participate in a football game against the scary 7-1 Cartersville Purple Hurricanes, LHS' final home game of the season.



Several days ago someone started a rumor on social media about a shooting at Ridgeland. Students were warned not to attend class on Wednesday or Thursday because they would be in danger of death. Investigators said the threats were started by a "female former student" who attended class at Ridgeland earlier this year.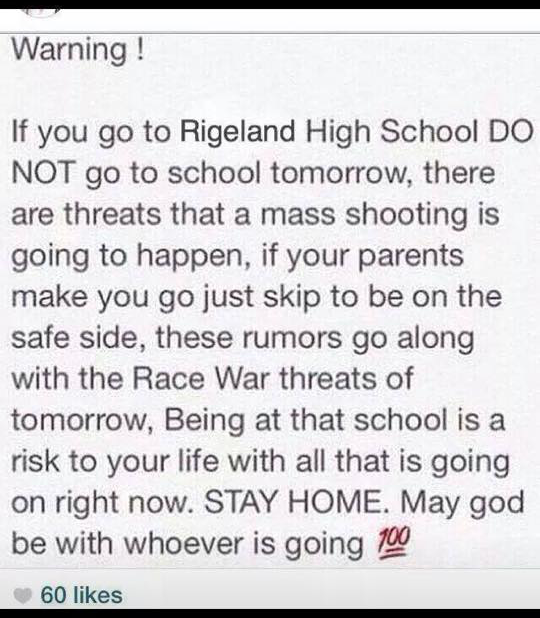 Walker Sheriff's Office increased security at the school even while saying the threat was a hoax, and of course nothing happened – but a number of students were absent due to irrational fear.
The odds of being shot at school are about the same as catching Ebola, which is to say it's not likely at all. But the chances of being shot on a day when a shooting threat has been in the news is much lower than the odds on a regular day.. People who plan to shoot up a school don't announce it first – and Ridgeland has probably been safer this week than it has in years.
Heck, SRO Deputy Bruce Coker showed up every day to do his job because of the threats. How often does THAT happen?