2014
10.25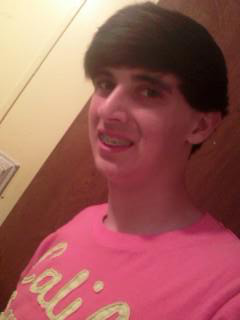 Tragic news from Naomi.
15-year-old Damon Jones died in a 4-wheeler accident Thursday night. Jones, a 10th grader at LHS, was riding an ATV near Mt. Zion Church off Dunwoody Rd. with another boy and was killed when he struck a cable hanging across a parking lot.
An extremely sad, terrible situation.
Jones' death has devastated fellow students at LaFayette High School, many of whom didn't attend Friday as they dealt with the loss. Per Channel 3, an account to help pay for Jones' final arrangements has been set up at the Bank of LaFayette.




Rumors verified, per WQCH Radio: Commissioner Heiskell has offered to BUY the former Stearns Bank/Covenant Bank building in Rock Spring, and is willing to spend at least a half million dollars to get it.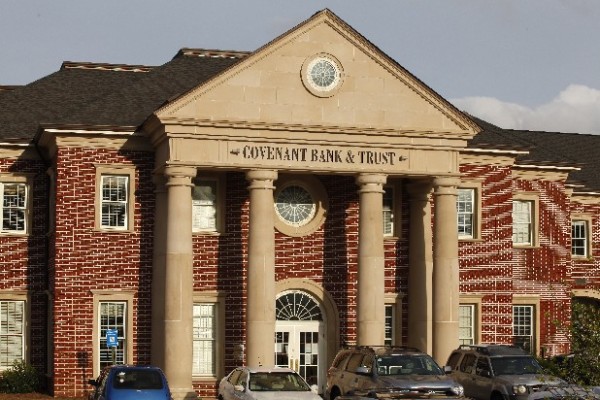 She says the county needs it for the tax office and will probably bulldoze old Kitchen's Clinic in town where the tax assessor is located now.
WQCH Radio, 10/23/14:

"WALKER COUNTY GOVERNMENT IS NEGOTIATING A POSSIBLE PURCHASE OF THE FORMER STEARNS BANK LOCATION AT ROCK SPRING.
"COMMISSIONER BEBE HEISKELL SAID WEDNESDAY THAT COUNTY OFFICES INCLUDING THE TAX COMMISSIONER AND ASSESSORS OFFICES, NOW LOCATED IN THE FORMER KITCHENS CLINIC BUILDING IN LAFAYETTE, MAY BE MOVED TO THE ROCK SPRING LOCATION IF A DEAL IS STRUCK.
"THE COUNTY INITIALLY ASKED STERNS TO DONATE THE EMPTY BANK LOCATION FOR A TAX WRITE-OFF, BUT THEY REFUSED. SHE SAID THE BANK CAME BACK RECENTLY WITH AN OFFER TO SELL THE BUILDING TO THE COUNTY FOR 950-THOUSAND DOLLARS. THE COUNTY COUNTERED WITH AN OFFER OF 500-THOUSAND. NEGOTIATIONS ARE STILL UNDERWAY.
"WALKER COUNTY IS UNDER A CONSENT ORDER FROM THE GEORGIA DEPARTMENT OF REVENUE TO HIRE FOUR MORE APPRAISERS IN THE ASSESSORS OFFICE, AND THE 'KITCHEN'S CLINIC' ANNEX BUILDING IN LAFAYETTE IS NOT LARGE ENOUGH TO ACCOMMODATE THEM. HEISKELL SAID THE FORMER CLINIC ALSO HAS A MOLD PROBLEM AND NEEDS TO BE EITHER GUTTED AND REMODELED, OR TORN DOWN FOR COURTHOUSE PARKING SPACE.
"SHE REFUTED RUMORS THAT THE COUNTY HAS OFFERED 2 TO 3 MILLION DOLLARS FOR THE STERNS BANK BUILDING. THE BANK VACATED THE ROCK SPRING LOCATION THIS SUMMER, CLOSING THE GEORGIA OPERATIONS IT ACQUIRED AFTER COVENANT BANK FAILED.
"HEISKELL SAID THE 17-THOUSAND SQUARE FOOT BUILDING AT ROCK SPRING COULD BE A BARGAIN, AND MAY SOLVE THE COUNTY'S OFFICE SPACE PROBLEM FOR LESS MONEY THAN BUILDING NEW OFFICES. SHE ALSO ADDED THAT THE COUNTY COMMISSIONER'S OFFICE WILL REMAIN IN LAFAYETTE, AS THE SEAT OF COUNTY GOVERNMENT."
Reports from a year or so ago say the building cost about $2 million to construct, but that was before the housing and building market collapsed… It MIGHT be a good real estate deal, but Walker County supposedly doesn't have this kind of money. We're broke and raised taxes and have a hospital to support, remember?
The county has plenty of unused space. What about putting some of the assessors in one of the empty community centers, or one of the cabins at Mountain Cove Farms? Or park a trailer next to the office building on Duke and Withers Bebe bought years ago for her own new office and never moved into… None of that would cost a half million dollars.
In addition to what the building will cost to buy, taking this property into government hands means it won't be taxed anymore. The bank's 2014 property tax bill is $19,103.12 . That's how much the county general government and local schools will lose out on EVERY YEAR FROM NOW ON if Bebe takes over this building.
That's almost enough to pay another deputy or a part-time school teacher.