2016
04.29
Chickamauga Battlefield was shut down until 10 this morning as Fort Oglethorpe police and GBI officers searched for a man who fled on foot after a high speed chase.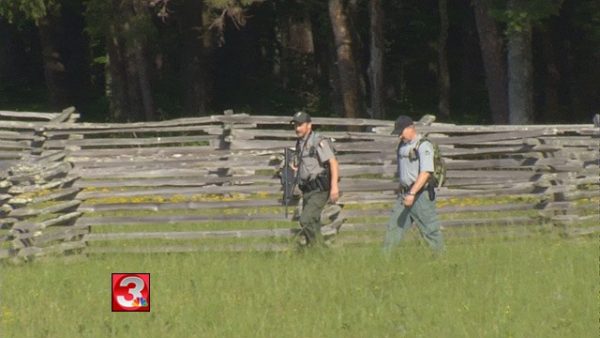 The suspect, Dewayne Ray Burns, crashed his vehicle inside the park. So far he's not been located, and authorities say he could be armed and dangerous.


What's the latest at Audia?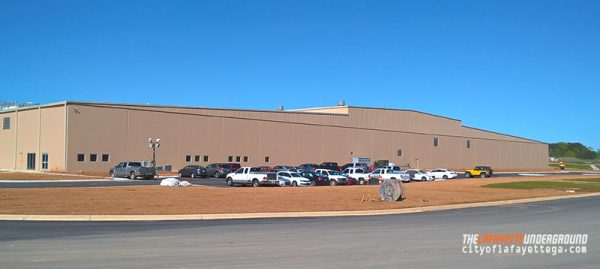 The plastics company has begun limited production, but after several years and tens of millions of tax dollars spent ($13.5 million as of October 1, to be exact) it won't be running full-bore until the end of the year, at least. And the number of jobs being created still fluctuates with every report.
WQCH Radio, 04/19/16:

"THE PRESIDENT OF AUDIA INTERNATIONAL WAS IN WALKER COUNTY LAST WEEK [two weeks ago, TOURING THE COMPANY'S RECENTLY COMPLETED PLANT IN THE BUSINESS PARK AT NOBLE. HE WAS INSPECTING NEW PLASTICS PRODUCTION MACHINES THAT HAVE JUST BEEN BROUGHT ON-LINE.
"DEVELOPMENT AUTHORITY DIRECTOR LARRY BROOKS SAID THE COMPANY IS RAMPING-UP TO FULL PRODUCTION BY THE END OF THIS YEAR. WORK IS BEING COMPLETED NOW ON A TRUCK SCALE, IN ADDITION TO THE ALREADY COMPLETE RAIL-CAR SCALE AT THE SITE. BROOKS SAID 'THOSE TWO AMENITIES WILL BE ATTRACTIVE TO FUTURE PROSPECTS SEEKING TO LOCATE IN THE BUSINESS PARK.'"
When this mill was first proposed, it was going to be 10,000 jobs, then 1,000 jobs. Later the figures were revised to 200, then 100+. Last we heard they were hiring 60. Now Bebe's said herself they've hired fifty:
Times Free Press, 04/24/16:

"The county issued the bonds to build the industrial park in the Noble community. The industrial park helped bring in plastics manufacturer Audia International, which Heiskell said now employs about 50 people at $17-$20 per hour."
Employees say Heiskell's quoted pay rate is a little high, but even if she's accurate the plant will have to operate for nearly eight years before it will pay out to workers what the county has put into it. ($17 an hour x 40 hours a week x 50 weeks per year = $34,000. Fifty jobs making $34,000 a year will bring home that $13.5 million in 7.9 years. Presumably most of the jobs are on the low end of the pay scale.)
What about other companies that are supposed to be setting up in the industrial park soon? Looks like a no-go, once again.
WQCH Radio, 03/26/16:

"UNCERTAINTY IN VOLKSWAGEN'S FUTURE HAS 'PUT THE BRAKES' ON A PLANNED ANNOUNCEMENT FROM 'PROJECT LUNA', ACCORDING TO [Larry] BROOKS. HE HEARD FROM THE PROSPECT, A VOLKSWAGEN PARTS SUPPLIER, WHO IS INTERESTED IN LOCATING A NEW PLANT IN THE WALKER COUNTY, LAST WEEK. THEY SAID THEY ARE NOW WAITING FOR 'UNCERTAINTIES' AT VOLKSWAGEN-CHATTANOOGA, TO CLEAR UP. THEY HAD NARROWED THEIR LOCATION SEARCH TO CHATTANOOGA AND WALKER COUNTY'S BUSINESS PARK AT NOBLE."
Economic development fail.


The victim in Monday's awful wreck in front of Bojangles has been identified as Miranda Beth Sumner.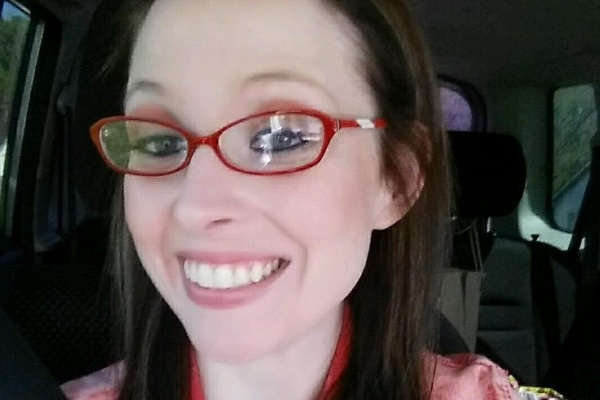 Sumner is alive, at last update listed in critical condition at Erlanger.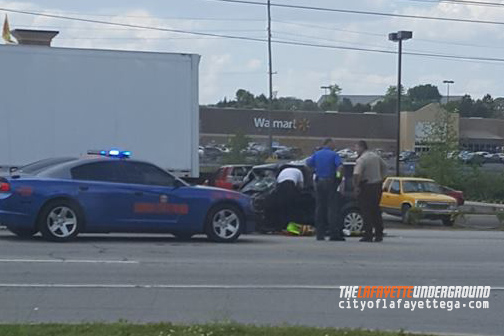 Police say the 26-year-old failed to stop her Scion and ran into a newspaper delivery truck stopped for a red light at the intersection of 27 and 136.


Walker County officers arrested a Ringgold couple yesterday after a routine traffic stop on 2A.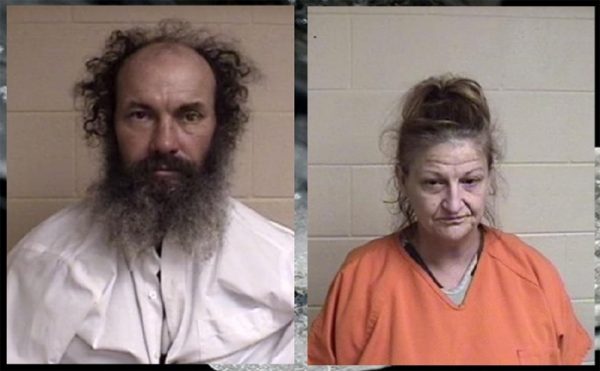 Per reports, Ronnie Lynn Moore and his wife Trina Denise Moore were stopped for speeding. Officers found them $14,000 in cash and meth valued at $100 grand inside their vehicle.
Plus: Walker County arrests, April 18-24.