2013
12.11
In a semi-coherent video, Commissioner Heiskell explains (sort of) that Walker County is being fined by the state because property values are too low.
You may need a translator, and a stiff drink, to figure this out:
News reports on her statement don't make it much clearer:
WQCH Radio, 12/06/13:

"WALKER COUNTY HAS BEEN ASSESSED A FINE BY THE GEORGIA DEPARTMENT OF REVENUE, BECAUSE THEY CONTEND THAT PROPERTY VALUATIONS HERE, ARE TOO LOW. COMMISSIONER BEBE HEISKELL SAID THE FINE IS FIVE-DOLLARS PER PARCEL, WHICH TOTALS OVER 165-THOUSAND DOLLARS.
"'WE THINK THEY'RE WRONG', THE COMMISSIONER SAID – 'AND WE ARE CURRENTLY IN NEGOTIATIONS TO SHOW THEM THEY'RE INCORRECT'.
"THE DEPARTMENT OF REVENUE CLAIMS THAT WALKER'S PROPERTY VALUATION HAS BEEN TOO LOW FOR THE PAST THREE YEARS, EVEN THOUGH THE LEGISLATURE FROZE VALUATIONS THROUGH 2011.
"'THE LOCAL BOARD OF ASSESSORS IS BETWEEN A ROCK AND A HARD PLACE', HEISKELL SAID. 'IF THEY VALUE PROPERTY TOO LOW, WE GET FINED AS A COUNTY, AND IF THEY VALUE IT TOO HIGH, CITIZENS GET UPSET'. THE LAW REQUIRES THE BOARD OF ASSESSORS TO KEEP PROPERTY VALUES AT 40-PERCENT.
"HEISKELL ADVISED THAT CITIZENS WHO BELIEVE THEIR PROPERTY VALUE HAS BEEN PLACED AT TOO HIGH A LEVEL SHOULD GET A PRIVATE APPRAISAL, AND THEN APPEAL WITH THAT INFORMATION, TO THE BOARD OF ASSESSORS."
Bottom line, your taxes will go up soon because of reappraisal or an adjustment of the percentage of each home's value the county taxes. The county's latest fine from the state – Heiskell's third huge fine in the last 18 months – may also contribute to higher taxes or cut services down the road. (An e-mail to Georgia Department of Revenue asking for clarification on this issue had not been answered as of noon today.)
In the video, Heiskell says "we've lost a lot of value because we've lost a lot of property."
Property doesn't just disappear, it went somewhere – somebody owns it and pays taxes on it. UNLESS it's owned by government or a church. How many acres have the county and state bought in the last five years, taking them off the taxable list?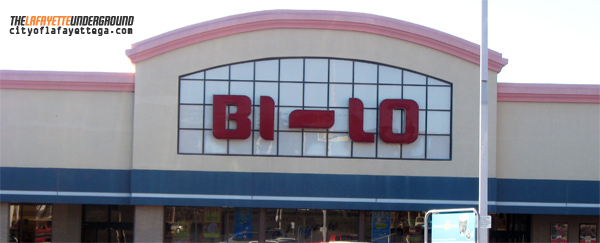 Bi-Lo/Winn-Dixie has apologized for miscommunication about donations made in stores for The Care Mission, and says the Mission will get all of the food AND cash collected in local stores:
"..As long-time supporters of Care Mission and other local organizations, it pains us when good intent goes awry. After a little research, we now understand your frustration. Our in-store signage stated that we are collecting donations for Care Mission, when, in fact, the intent of the program was to direct funds to the closest Feeding America food bank for the ultimate benefit of Care Mission.
"..But our signage didn't reflect this. Processes may be perfect but people aren't, and we sincerely apologize for our miscommunication. It also brought to light a service-fee issue, and because of that, Care Mission will receive every cent that was donated by our generous customers.
"Being local is a natural extension of our core business, as well as being a neighbor our neighbors can count on. We thank you for calling to our attention what wasn't right … so that we can make it so."
Appreciate the company dealing with this and finding an acceptable end to this story.
Also, big thanks to all the people who contacted Bi-Lo or WD to make them aware of the issue, and to sources who passed along e-mails making LU aware of what was happening.




During Monday night's LaFayette Council meeting, long-time city employees were honored for their service and Mayor Florence was recognized for showing up most of the time since 1991. Council also voted to expand gas lines to Center Post, and raised taxes – but only on hotel rooms.