2016
08.23
Some good news on the property tax front: Walker County Schools is lowering its property tax rate to make up for higher property appraisals, while keeping its budget steady.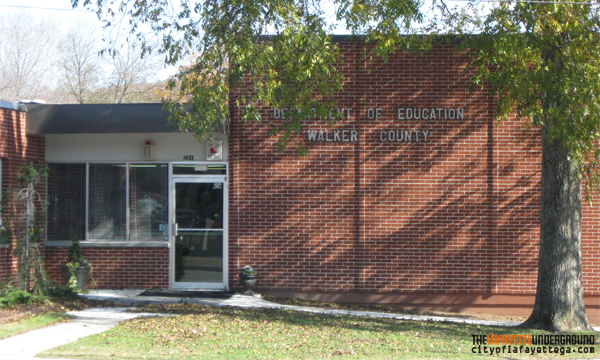 If your property assessment is higher this year, your school tax will remain about the same. If you're one of the lucky few whose assessment held the same or went down, you'll pay less. To the schools, anyway.
WQCH Radio, 08/20/16:

"NO PROPERTY TAX INCREASE THIS YEAR FROM THE WALKER COUNTY SCHOOL SYSTEM, IN FACT, THEY PLAN TO ROLL-BACK THE MILLAGE RATE.
"FINANCE DIRECTOR PHYLLIS COPELAND SAID THE TAX MILLAGE RATE WILL BE DROPPING FROM 17.4 LAST YEAR, TO 16.6 MILLS. HOWEVER, THE LOWER MILLAGE RATE WILL RAISE NEARLY THE SAME REVENUE FOR SCHOOLS. THE DIFFERENCE IS THE REASSESSMENT OF PROPERTIES IN WALKER COUNTY.
"THE STATE-MANDATED REASSESSMENT HAS RAISED THE OVERALL VALUE OF PROPERTIES, COUNTY-WIDE. THAT VALUE IS KNOWN AS 'THE DIGEST'. WITH A HIGHER DIGEST VALUE, A SMALLER MILLAGE RATE CAN RAISE A SIMILAR TOTAL FOR THE SCHOOLS.
"THE TOTAL SCHOOL BUDGET FOR THE COMING YEAR IS 93.8 MILLION DOLLARS, INCLUDING A RESERVE. LOCAL PROPERTY TAXES WILL PAY ABOUT 29-PERCENT OF THAT TOTAL.
"THE SCHOOL BOARD WILL MEET ON SEPTEMBER 1st TO APPROVE THE PROPOSED TAX MILLAGE RATE, AND TAX BILLS SHOULD BE MAILED IN OCTOBER."
Lookout Mountain is contemplating a 5% tax cut, which will still bring that city in more revenue after the property reappraisals. Rossville, by contrast, announced plans last week to raise its citizen's property taxes even higher than the reappraisals – on top of quietly increasing sewer fees not long ago.
No word yet from Commissioner Heiskell or the LaFayette Council what their portions of the tax bill will do; up, down, or neutral. We should find out before the end of the month what they (and Chickamauga) intend to do.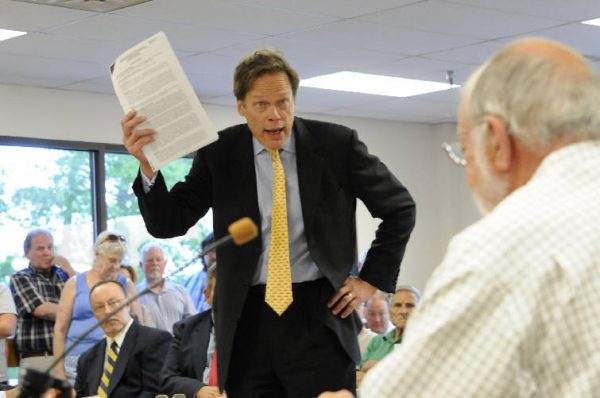 In a carefully-worded press release, Walker County claimed it's only been billed $65,000 in legal fees associated with the Hutcheson/Erlanger case.
"Attorney Stuart James, saying it was 'a step in being totally transparent with the public,' said his firm of James, James and Joyner of Chattanooga has billed Walker County $62,419 for services in the Hutcheson Hospital litigation, while Jenkins and Bowen, based in Cartersville, has received a $10,000 retainer for their services. To date, the firm has billed less than $2500 against the retainer."
BILLED is the key word here. The release is misleading because it says how much the county's been "billed" not what it owes, or will be billed, or has paid overall. (The Chattanooga paper asked the county for copies of those bills and was told no bills exist.)
With multiple high-end lawyers involved for a year or more now, this case is costing us way, way more than $65,000 – a bill that grows larger every day, along with debts owed to Erlanger.


In response to the news of Walker County spending $65,000+ on legal bills for Hutcheson, Shannon Whitfield said he doesn't know if he'd settle the lawsuit from Erlanger or not.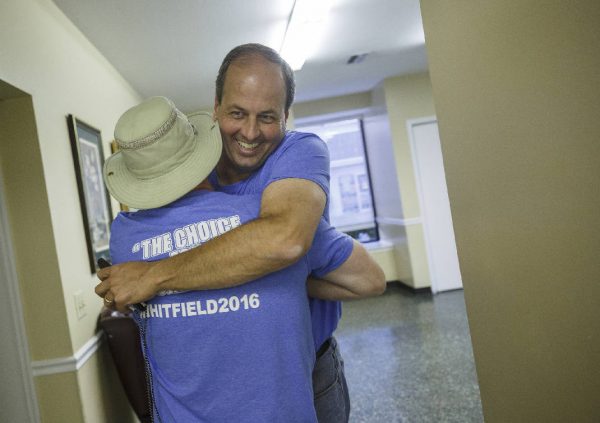 So he thinks there's some possible merit to the case? Hutcheson and the county took a multi-million-dollar loan from Erlanger, promised to pay it back, and then didn't. Every day the case drags on makes it cost more.
Perry Lamb, by contrast, said the weak desperate case is exactly that, and he'd work to settle it in a way that does the least damage to taxpayers.
Is Shannon Whitfield an idiot, or does he actually not know what he'll do with the case until his unnamed advisors tell him what he thinks?
Not taking a position on Hutcheson's lawsuit DID give Whitfield opportunity to attack his opponent, who works for Erlanger (also formerly Hutcheson) and HAS taken a clear position on the legal battle.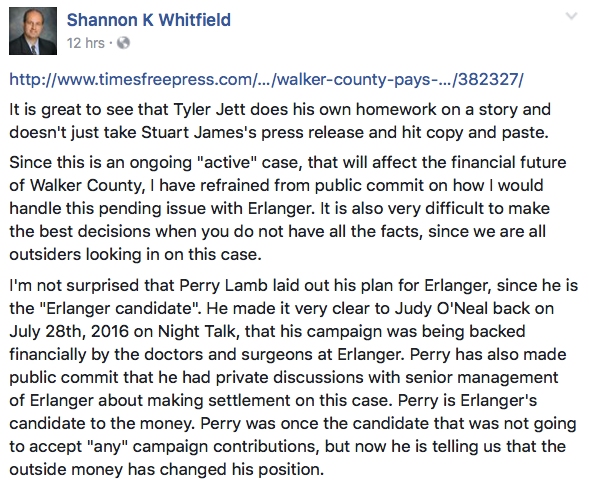 Lamb has spent over $6,000 out of his own pocket for his campaign, and says he has taken in maybe a thousand from people he works with at Erlanger – co-workers who know him, not hospital administrators.
Shannon Whitfield has spent $0 out of his own pocket for his campaign and has taken in thousands from all manner of business interests that will want to do business with Walker after he takes office.
Ironic that Whitfield criticizes Lamb for being one of 5,000+ people who work at Erlanger, somehow that's a conflict, when he's the CFO of the county's fuel vendor, which belongs to his father – and he's admitted he plans to keep doing business with himself after taking office.