2013
05.17
Around 8:30 AM Wednesday a single-wide house trailer on Baker Hill caught fire. Neighbors reported loud booms or bangs, and several neighborhoods in south LaFayette briefly lost power.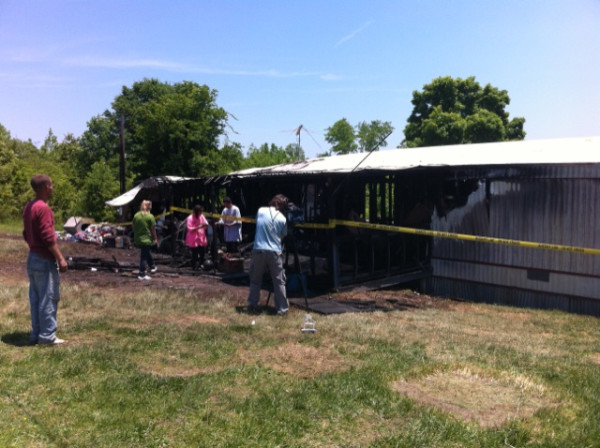 A total of 22 Walker County and Walker State Prison firefighters responded to the blaze, but trailer fires are difficult to extinguish and the nearest hydrant was some 2,500 feet away. (Baker Hill is a political/geographical oddity, as it lies outside LaFayette city limits but can only be accessed by driving through town.)
When it was all said and done the home was a complete loss. A family of FOURTEEN people, including nine children all under the age of 10, was left homeless. The Snyders lost nearly everything (they likely didn't have much to start with), and had no insurance.
The family has been temporarily put up in "a local home" by the Red Cross. They've been given some temporary help through Ledford Pharmacy, which is the suggested place to go if you'd also like to help the family out.






This morning LaFayette Middle School will be involved in an emergency drill. The drill could involve evacuating the school, and plans at one point also involved shutting down the LaFayette bypass. Not sure if that's still included in the drill.