2014
07.25
Police are looking for 25-year-old Daniel Alex Snyder, who fled after a vehicle chase through West LaFayette last Friday. He ran off on foot as his abandoned truck rolled into a police car. Pursuit began because he had no license and wasn't wearing a seatbelt; LPD plans to charge him with reckless driving and running from police.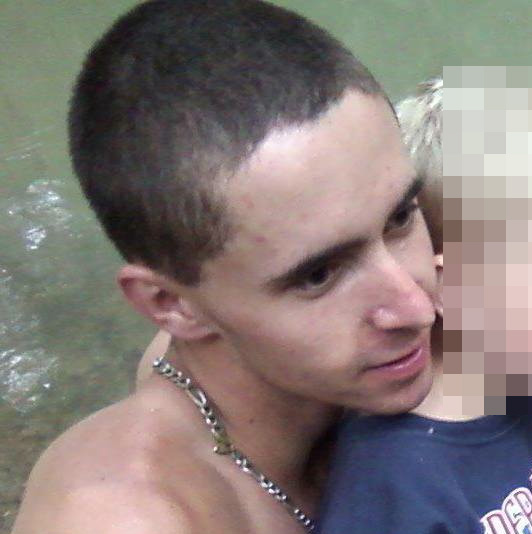 WQCH Radio, 07/23/14:

"WARRANTS HAVE BEEN ISSUED FOR THE ARREST OF 25 YEAR OLD DANIEL ALEX SNYDER. HE WAS OBSERVED DRIVING A NISSAN PICKUP AT AROUND 4:45 FRIDAY AFTERNOON. OFFICERS WERE FAMILIAR WITH THE FACT THAT HE DID NOT HAVE A LICENSE, AND HE WAS ALSO OBSERVED DRIVING WITHOUT A SEATBELT. WHEN THE PATROLMAN'S LIGHTS WENT ON, THE CHASE BEGAN ON DAUGHERTY STREET AND CONTINUED THROUGH A NUMBER OF NEIGHBORHOODS, ENDING ON GILBERT LANE.
"POLICE SAY SNYDER JUMPED FROM THE TRUCK AND FLED ON FOOT. WHILE GIVING CHASE, THE OFFICER HEAD A 'BANG' AND LOOKED BACK TO SEE THAT THE PICKUP HAD ROLLED DOWN THE HILL AND INTO HIS PATROL VEHICLE."
Anyone who knows where Snyder is and refuses to tell police, or helps him hide, could also face charges.


Tuesday's primary runoff election featured no local races for Walker County, resulting in a collective yawn from most local voters.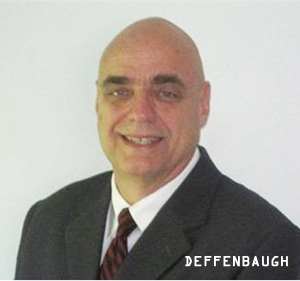 Incumbent GA State Representative John Deffenbaugh won the GA House 1 Republican candidate runoff election with 55% of votes cast; 1,351 vs. 1,103.
Deffenbaugh will face Democrat Tom McMahan in November. Deffenbaugh easily defeated McMahan for the same position in 2012 and has done essentially nothing since taking office in January 2013. (House District 1 covers the west side of Walker County and all of Dade.)
The runoff race to determine Republican candidate for Georgia School Superintendent is one of the closest state-wide votes in years. With 397,830 votes cast, Richard Woods came out ahead of Mike Buck by only 718 – about .1% of the total. State law allows a recount if the difference between candidates is less than 1% of total votes; Buck has asked for a second tally which could delay official vote certification by a week or more.
Buck is currently serving as interim school superintendent since his predecessor, John Barge, resigned to run for governor. (Barge was defeated in May.) Buck, who was endorsed by Jeff Mullis and a pile of incumbent state leaders, has been a proponent of Common Core school standards. His opponent and apparent winner of the race, Woods, has opposed Common Core. Neither has been very supportive of charter schools or other school choice options.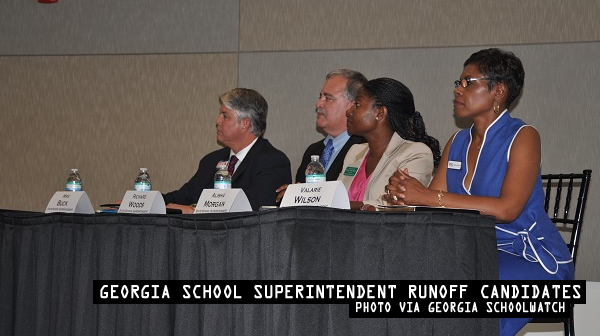 On the Democrat side, Valarie Wilson defeated Alisha Morgan for school super. Wilson and Morgan both took positions in favor of Common Core, but Morgan was in favor of charter schools which Wilson rejects. Wilson will oppose Woods (or maybe Buck) in the fall.
Former Dollar General CEO David Perdue was declared winner in the US Senate primary election runoff. His defeated opponent, Jack Kingston, was considered a favorite of current state leadership and Georgia Chamber of Commerce. Perdue will face Democrat candidate Michelle Nunn in November.

LaFayette's July council meeting was held Thursday night at 7:30. Meeting was moved from its usual "second monday" slot due to council members having plans to attend meetings out of town.
Agenda for the meeting posted Thursday (Word document) shows several issues, including changing two-way stops in Linwood back to four-ways and selling off surplus equipment. Initial reports from the meeting say both those suggestions were easily approved.
A proposal from June to raise the cap on purchases made without City Council approval was brought back up. Originally the mayor asked to change the old $3,000 limit to $25,000, which seems like an opportunity for abuse.
During Thursday's meeting council voted to let the City Manager make purchases up to $8,000 without prior permission but required him to immediately notify the mayor and council of anything over $3,000. They also gave the manager an exemption on the cap for fuel purchases. He can buy aviation fuel or gasoline as needed regardless of the amount without seeking approval from the council, in order to take advantage of low prices.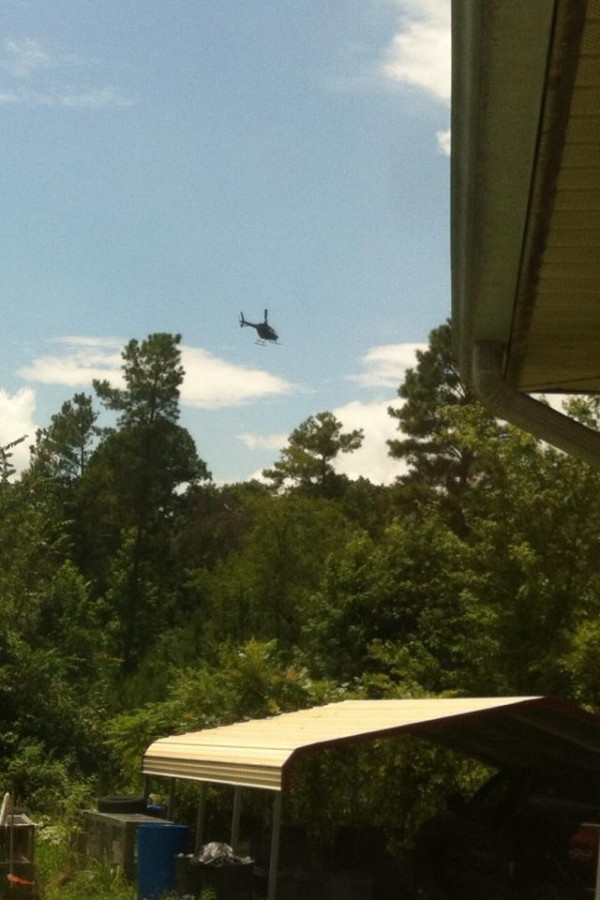 Civil Liberties activists are concerned about privacy risks of drones, but is anybody worried about these low-flying helicopters? This is happening in the area so often now it's almost not newsworthy.. What the heck are they looking for?


After months of silence, the county has finally released a poster and limited details about the upcoming "County Fair" planned for Money Pit Farms in September.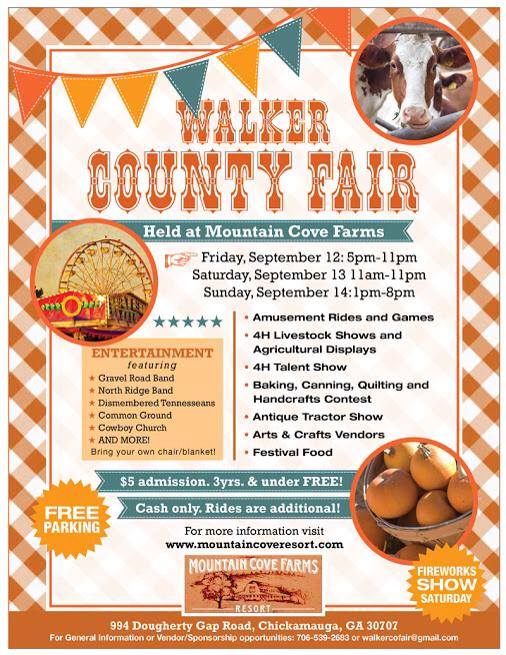 Meanwhile, tickets for upcoming fair in Chattooga County have been put on sale. Both fairs have similar ticket prices but the Chattooga event has a better selection of music and is more accessible to people in LaFayette AND Summerville than the one in Kensington.
Will you go to the Walker County fair, the one in Summerville, or both? Or neither..



As promised, Monday morning Gov. Deal and his campaign people "conference called" a large group of GA state senators to set them on track to defend his ethical failures.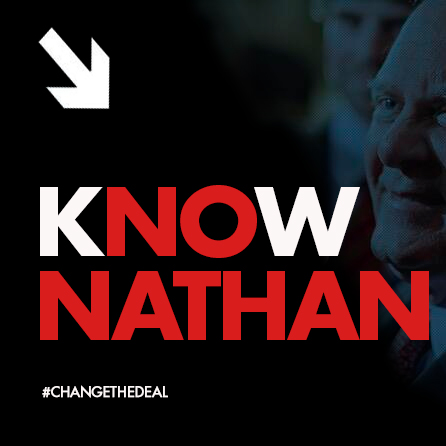 Deal said Georgia, under his leadership, has been a "beacon for progress" for the entire country. He also said a Jason Carter win in November would pull down the entire Georgia Republican Party along with its members, and suggested that Carter would only use the governor's office as a platform to run for president as his grandfather did a generation ago.
(None of which addresses his multiple ethical problems.)
After the conference call, Deal's reelection campaign rolled out promotional material with the slogan and hashtag #weknownathan.
Marketing plan backfired when Twitter was flooded with comments about knowing the governor's bad side, and an opposition group registered the domain weknownathan.com saying "We Know Nathan – We just wish we didn't"



Last week's recording of a terrible Comcast support call has been reviewed by the company's COO. He admits it was rude and unprofessional, but says much of the conduct comes from Comcast's employee training and fits with goals to keep customers from canceling service.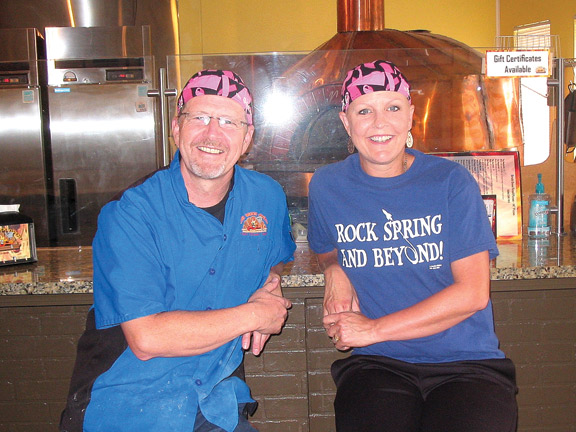 Have you eaten at Bob's Brick Oven? Even if you haven't, you should consider following them on Facebook.


New Dollar General store in Flintstone is set to open at 8 AM this Saturday. Opening celebration will have prizes, special deals, and the inevitable photo-op from local politicians.
Chattanooga paper says they'll also have free pizza, which might be worth driving to Flintstone for…


Next week Walker Co Emergency Services will provide a babysitting safety class for kids 11-17. Classes will be held in Rock Spring at 6 PM on July 31. RSVP required – 706-539-1255 extension 113.


According to the National Park Service, Chickamauga Battlefield (including its sites in Chattanooga and on Lookout Mountain) was visited by some 905,000 people during 2013.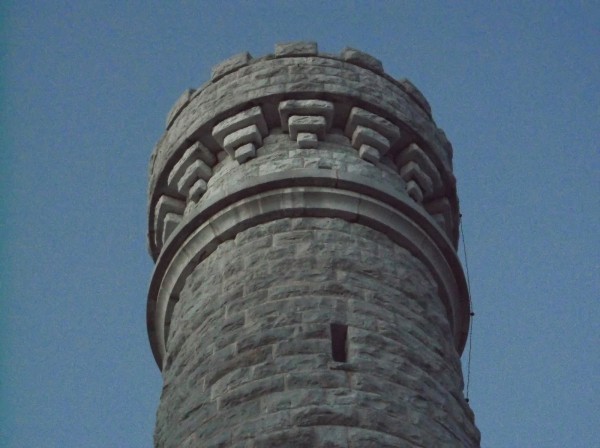 They estimate those people spent nearly $55 million in the area during their visits, although those figures tend to be wildly inflated guesses. (The problem with those figures, one problem with them anyway, is it doesn't figure for people who live in the area and would have spent the money regardless.)
NPS says parks in Georgia (including Chickamauga Battlefield) had a total of 7 million visitors in 2013. They estimate those visitors spent about $348 million during their trips.


Reporters and citizens who ask leaders hard questions aren't being "irresponsible" – in fact it's irresponsible NOT to voice the questions that need to be answered.


During the last twelve months Georgia Lottery sold over $4 billion in tickets, making a profit of $945 million for education. 86 players won prizes worth $1 million or more during the year.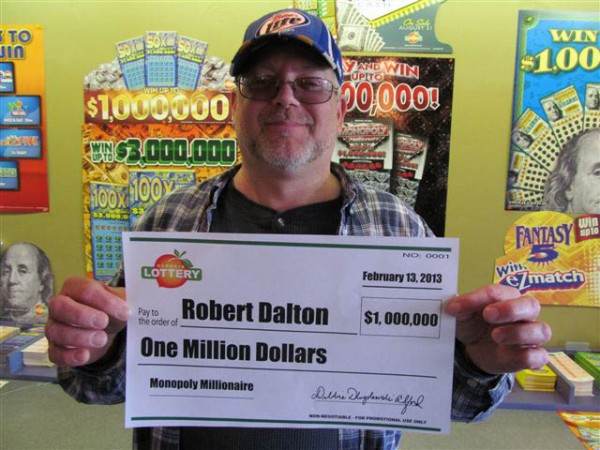 Unfortunately lottery money is constitutionally restricted in Georgia to pre-k, college scholarships, and K-12 technology. They can't use it to pay teachers or build buildings or buy busses, which results in some of the lottery funds being wasted while the schools beg for more money.


Georgia's "Happiness Benchmark" – the income level where people don't get any happier making more money – is $69,525. That's 10th lowest in the US.
As they say, money doesn't buy happiness – but it helps. UNTIL you get to the happiness benchmark, anyway.
Lowest is Mississippi, highest is Hawaii. Tennessee is 2nd, Alabama 8th. $75k is the median nationally.


For today's links and any breaking news, follow the Underground on Facebook or Twitter.