2014
07.28
Apparently Commissioner Heiskell has gotten calls about a link shared here last week regarding the future of Roper.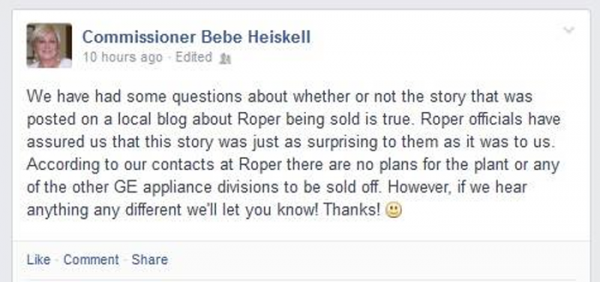 The initial story wasn't made up by LU, it was a report from Bloomberg business news. The story was also picked up with additional details by the Wall Street Journal [registration required]. Per both articles, GE is considering a sale of its entire appliance unit (not just Roper) after another business deal is finished later this year.
A union member at GE Appliance Park in Kentucky says nobody there knows anything about a pending sale but also says anybody who WOULD know is contractually not allowed to say anything. Same situation here: If there WAS somebody at Roper who knew what was going on, they couldn't admit it without losing their job.
Bebe's breakroom gossip "contacts" at Roper haven't heard anything; Meanwhile Bloomberg Business News, which has contacts inside GE corporate HQ, says preliminary sale talks are happening. You can believe whoever you choose on this one.


More legal trouble for Daniel Alex Snyder.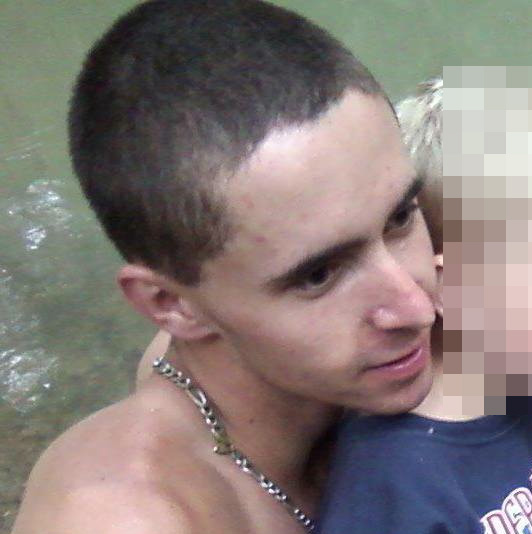 In addition to "fleeing from police" charges filed last week, Snyder has been connected with three recent vehicle break-ins in West LaFayette.
WQCH Radio, 07/26/14:

"NOW, SNYDER HAS ALSO BEEN LINKED TO AN 'ENTERING AUTO' CASE REPORTED JUST AFTER THE CHASE. AN OFF-DUTY POLICE OFFICER SAID HE SPOTTED SNYDER GOING THROUGH A PICKUP TRUCK SUNDAY EVENING [July 20th]. THE NEXT DAY, THE OWNER REPORTED TO POLICE THAT SOMEONE STOLE A SONY CD-RADIO FROM HIS TRUCK AT 807 MAGNOLIA STREET. THE MAN SAID SNYDER HAD BEEN TO HIS HOUSE FOR A VISIT, BUT HE DIDN'T GIVE HIM PERMISSION TO ENTER HIS TRUCK. TWO OTHER VEHICLES WERE ENTERED IN THE SAME AREA OF TOWN AT AROUND THE SAME TIME.
"SNYDER HAS BEEN CHARGED WITH ONE COUNT OF ENTERING AUTOS, ALONG WITH CHARGES OF FLEEING TO ELUDE AND OBSTRUCTION OF AN OFFICER."
Mr. Snyder has apparently been apprehended. His arrest might slow the rate of vehicle break-ins, but he's hardly the only person responsible for those. Residents should still be careful to lock their car doors at night.



During Thursday's LaFayette council meeting, results from the city's fiscal 2013 audit were presented. Thanks to higher rates, the electric, gas, and water departments all made profits during the year, funds that go to run the city instead of taxes.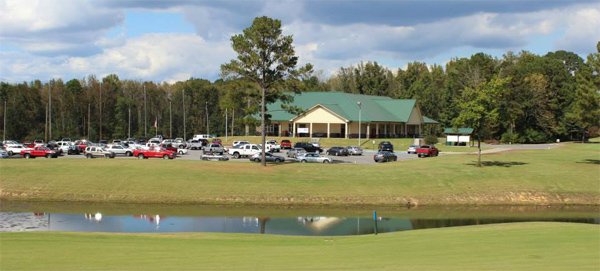 Unfortunately the golf course and airport still bleed cash that could be used to pave roads, pay police, or lower the utility rates a bit. Neither of those subsidized "business type" activities have made a profit since LU has paid attention.
We'll concede that the airport is "necessary infrastructure" that has to exist even if it doesn't make money, despite the fact that it serves less than 1% of the city's population.
But the golf course, which might benefit 5% of the residents at best, serves no necessary function other than giving the city's old men somewhere to go when they need to hide from their wives.
It's clear from the latest audit (and has been for years) where the city's financial "leaks" are. Now it's up to the council to decide if they're politically willing and able to make reforms like cutting out free play for city employees, bringing in outside management, or selling the course outright.
(Don't hold your breath for any of that to happen.)


GA State Patrol officers and some local police departments have begun to enforce the state's new "slowpoke" law. New rule, which started July 1, bans drivers from blocking others by driving slower than traffic (regardless of speed limit) in the fast lane.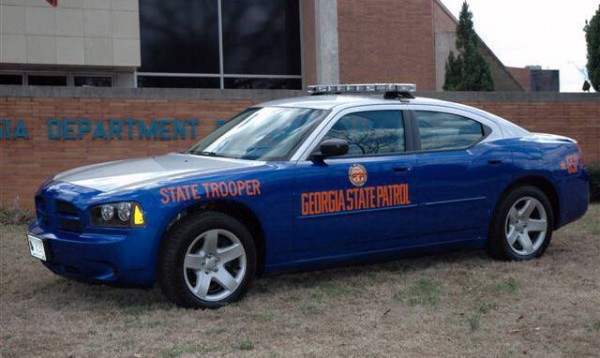 The biggest change in this law versus what we've had before is it doesn't care about the speed limit. If you're doing 60 in a 55 and there are forty cars behind you, they can ticket you – and then ticket everybody who blows by after you get pulled over.


During the next few weeks be careful driving up 27 between Noble and Chickamauga. GDOT will be installing flashing caution lights in front of Saddle Ridge school (but not lowering the speed limit) and then begin working on a turn lane and traffic signals for the county's new industrial park north of West Reed Rd.
Funny it takes two years after Saddle Ridge was built to get a half-way solution to the dangerous traffic there put in, but the county announced plans for Audia to move into that industrial site a month ago and a turn lane is already going in.
Priorities in county pressure, we guess.


A handful of local stores in LaFayette close early or don't open at all on a regular basis. Inconsistent hours frustrate customers and drive business to chain stores that operate on a set schedule.

We're all encouraged to shop local and help a neighbor out, but how much inconvenience will you put up with to make that happen? Have you had a bad experience with local businesses' operating hours?


Georgia's annual tax-free shopping weekend will begin this Friday, August 1, and continue through August 2nd. Tennessee and Alabama will also have tax free shopping for school supplies August 1-3.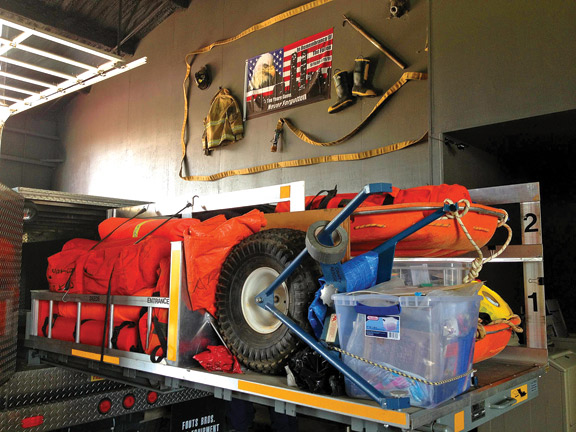 Are you familiar with Walker County's Cave and Cliff rescue team?


LaFayette's favorite reading material: Latest local jail booking report.


Some of the names on that arrest report might belong to mentally disabled people who wouldn't be in jail if they still had somewhere else to go.
Since the forced close of state mental hospitals, county jails serve as the front line of mental health treatment across Georgia.
Sheriff Wilson says about a third of the county's current inmates are on some kind of psychotic medication, and some recent detainees are "extremely mentally ill."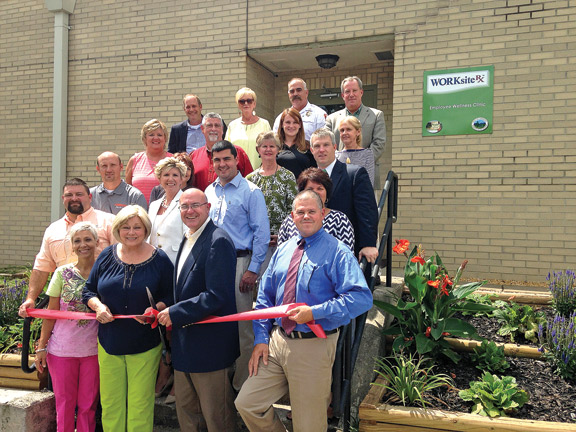 Employee clinic set up in the Commissioner's Office is now also being used for LaFayette city workers. The mini-clinic was created several years ago to keep insurance costs low for local government. Reviews on its effectiveness are mixed.


Voter turnout for last Tuesday's election was pitiful, especially in counties like Walker and Dade with no local contests. But the election (and legally required early voting) still costs the counties (and state) thousands and thousands of dollars in staffing and supplies.


Hutcheson is taking applications from tri-county residents to fill six slots on a new advisory committee.
(Meanwhile the hospital still faces foreclosure in early August.)


Atlanta Magazine commissioned a photographer to combine Civil War reenactors with the sites of major Civil War battles – 150 years later.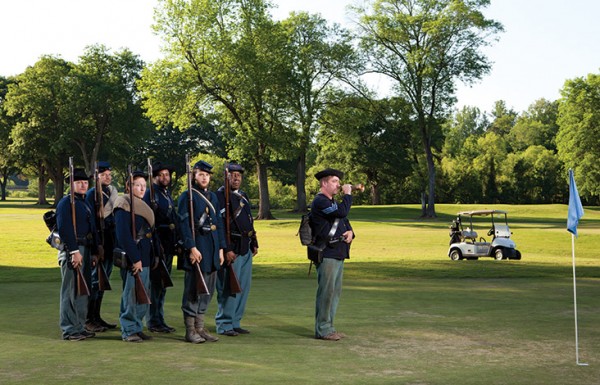 Old meets new, with interesting results.
(Hat tip to Picnooga for the link.)


National news has lately focused on a crisis of immigration, especially unaccompanied children sent over the US border.
Dalton has already experienced some of the youth first hand, enrolling about 30 South American immigrant teens in its school system during the last year. Many of these kids, high school age, have never seen a computer and can't count to ten – which makes "mainstream" classes impossible.


For today's links and any breaking news, follow the Underground on Facebook or Twitter.