2014
07.30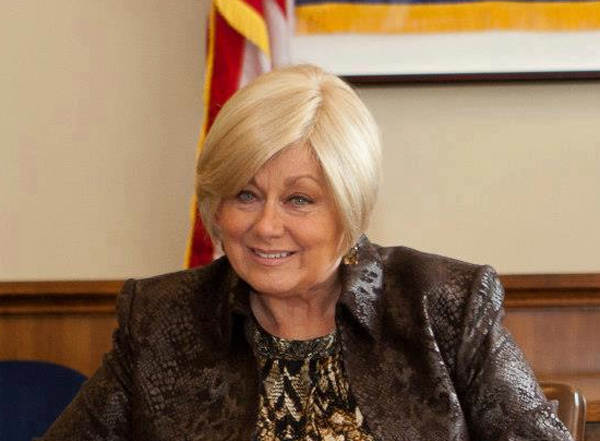 Commissioner Heiskell makes more county property unusable by requiring homes to be built further away from shared driveways. This in addition to existing setbacks from the road, property lines, barns, etc. That land you bought years ago as an investment isn't going to be worth much if it's too small under these rules for someone to build on it.
WQCH Radio, 07/27/14:

"LAST THURSDAY, COMMISSIONER BEBE HEISKELL ACCEPTED BIDS FOR FIRE DEPARTMENT EQUIPMENT AND HELD A SECOND PUBLIC HEARING ON PROPERTY 'SETBACKS'.
"THE CHANGE IN SETBACKS ADDS PRIVATE DRIVES TO SETBACK STANDARDS IN THE COUNTY. THE CURRENT DEVELOPMENT STANDARD SAYS THAT A HOUSE MUST BE 60-FEET OR MORE, FROM THE CENTER LINE OF ANY COUNTY ROAD. THE WORDING IS BEING CHANGED TO ALSO INCLUDE PRIVATE DRIVEWAYS, IN THE 60-FOOT SETBACK.
"COMMISSIONER HEISKELL SAID THE PLANNING COMMISSION HAD REQUESTED THE CHANGE TO PREVENT SETBACK PROBLEMS IN THE FUTURE SHOULD A REQUEST BE MADE TO ACCEPT A PRIVATE DRIVE AS A COUNTY ROAD. THE THIRD AND FINAL READING AND ACCEPTANCE OF THE CHANGE IS SCHEDULED FOR THE NEXT COMMISSIONERS MEETING."
Basically if you need one of those blue road name signs at the end of your driveway, due to more than one residence on the drive, any future houses or structures built will have to be a good distance back from the main driveway. You also have to be a good distance from the road, and you have a legal requirement for setbacks on the property line too. You also have a setback distance from a barn. Fortunately this is only in the unincorporated county, but unless you've got over an acre you're going to be prohibited from doing anything.
The rules won't be officially changed until the next Commissioner meeting, which will likely be this Thursday afternoon. Residents concerned about the change can attend that meeting and voice their opinions, but Heiskell will still do whatever she wants regardless because that's how she rolls.


If that wasn't enough, here's a notice reminding how you've got no real property rights anyway.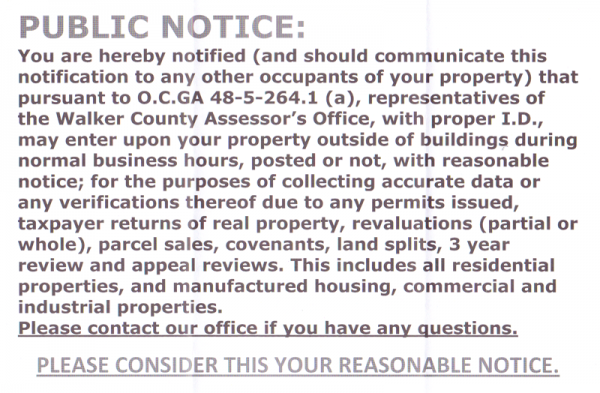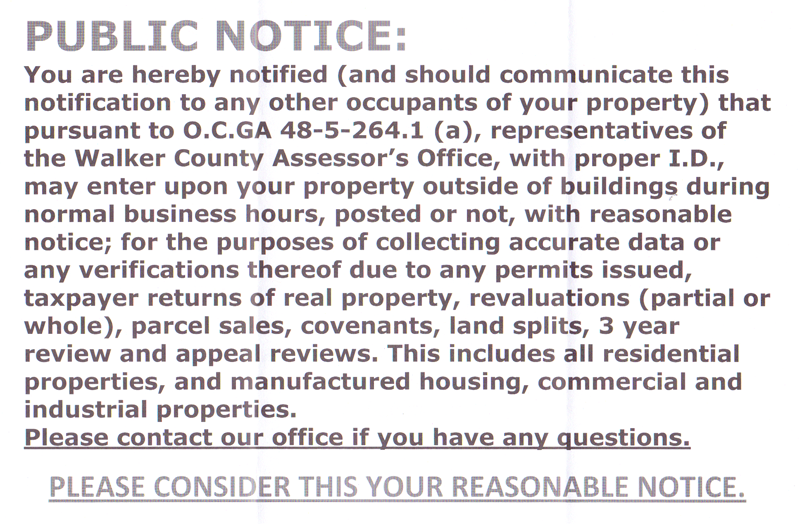 Consider this your final warning..


Dollar Tree company announces plans to buy out Family Dollar. Deal would keep FD stores open as another brand/market for Dollar Tree. The plan has to be approved by stockholders in both businesses before becoming official.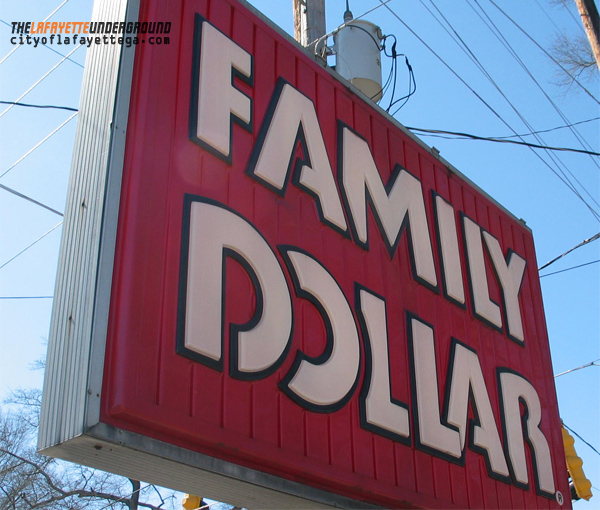 Rumors a few weeks ago said Family Dollar might merge with Dollar General, which would have resulted in store closures since the two directly compete. This arrangement will keep all three brands alive, at least for now, as Dollar Tree attempts to take on Walmart and Dollar General using Family Dollar.


More evidence drugs make you stupid:
WQCH Radio, 07/28/14:

"A 49 YEAR OLD LAFAYETTE MAN HAS BEEN ARRESTED AFTER ALLEGEDLY ATTEMPTING TO SELL DRUGS ON THE LOT OF A LOCAL CONVENIENCE STORE.
"JEFFERY LYNN GEORGE WAS CHARGED WITH VIOLATION OF THE GEORGIA CONTROLLED SUBSTANCES ACT WHEN HE WAS ARRESTED ON SOUTH CHATTANOOGA STREET WEDNESDAY.
"EMPLOYEES OF THE KANGAROO STORE ON WEST MAIN ALERTED POLICE THAT A MAN WAS ATTEMPTING TO SELL PRESCRIPTION PILLS TO CUSTOMERS ENTERING AND LEAVING THE STORE. HE LEFT ON A BICYCLE BEFORE POLICE ARRIVED, BUT THEY GOT A VERY COMPLETE DESCRIPTION.
"GEORGE WAS ARRESTED AT AROUND 4 IN THE MORNING AND WHEN PATTED-DOWN, POLICE FOUND A SYRINGE AND A BAGGIE WITH 10 NARCOTIC PILLS LATER IDENTIFIED AS KLONOPIN."

Battered women's shelter in Summerville, The Well, has closed after a decade of operation. Hope Rebirth Homeless Shelter hopes to pick up the closed organization's services – and government funding.


Yesterday GA Secretary of State Brian Kemp certified the results of last week's primary runoff vote.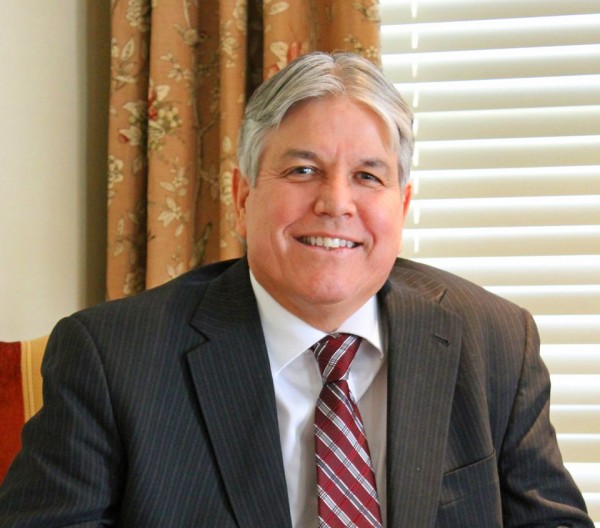 Once the vote was certified, defeated GA School Superintendent candidate Mike Buck [pictured above] requested a recount in the extremely close race. Kemp says the second count of votes will be completed by noon tomorrow.
(Hopefully they won't use Buck's "common core" math standards for the count.)



It's all too easy to dismiss ethical complaints against Gov. Deal as nothing but election year shenanigans, but putting the election aside there are some very concerning issues at the heart of Deal's behavior re: the state ethics commission.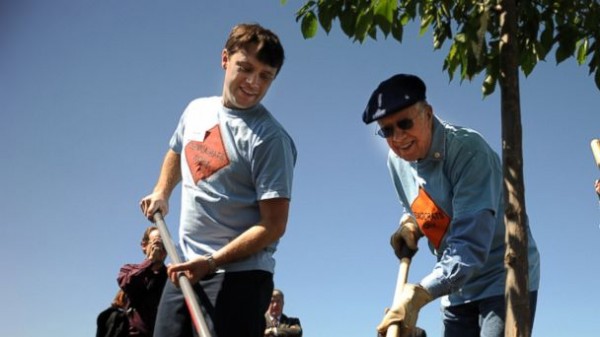 Governor candidate Jason Carter walks a fine line, benefitting from his famous grandfather's advice and connections while distancing himself from the ex-president's controversial positions on Israel and failures in the White House.


Oak Ridge laboratory in Tennessee, the heart of America's nuclear weapons program, recently offered "Southern Accent Reduction" classes for employees concerned about their southern drawl. The federal agency said classes were offered due to employee demand, but canceled them after workers and others in the community protested.
Has your accent ever been a problem? Trouble getting a job, ordering something on the phone, etc?


Craft brewing has recently taken off in Georgia, years after it became popular nationally – but the Peach State's craft brew industry is still at a disadvantage thanks to restrictive (and often silly) state laws.
Some of GA's rules about beer brewing and distribution date back to the days of prohibition and are long due for an overhaul.


For today's links and any breaking news, follow the Underground on Facebook or Twitter.