2014
03.05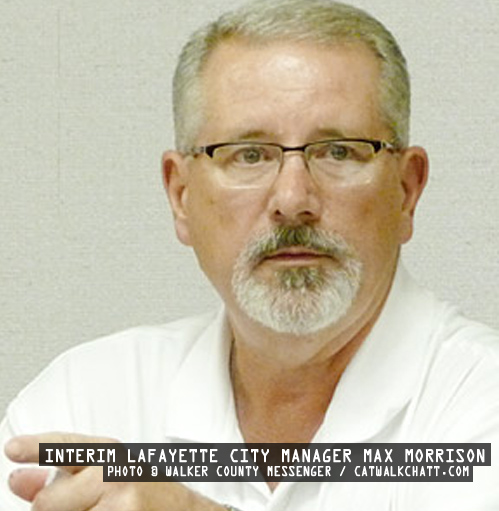 Almost a year after Frank Etheridge was pushed out as LaFayette City Manager, the city is reviewing a pile of applications to find his permanent replacement.
WQCH Radio, 03/03/14:

"THE CITY OF LAFAYETTE HAD AN EXCELLENT RESPONSE TO THEIR CALL FOR CITY MANAGER CANDIDATES. INTERIM CITY MANAGER MAX MORRISON SAID LAST WEEK THAT HE HAS NOT COUNTED THEM, BUT HE ESTIMATED THERE ARE BETWEEN 75 AND 100 RESUMES'.
"MORRISON SAID THERE ARE SOME EXCELLENT CANDIDATES, BOTH MALE AND FEMALE. A FEMALE CITY MANAGER WOULD BE A FIRST FOR LAFAYETTE.
"THE INTERIM CITY MANAGER SAID THAT INDIVIDUAL CITY COUNCIL MEMBERS HAVE BEEN TAKING TIME, INDIVIDUALLY, TO SIT DOWN AND READ-THROUGH THE RESUMES' IN PREPARATION FOR THE PROCESS OF NARROWING THE FIELD. NO INTERVIEWS HAVE BEEN HELD AS YET, MORRISON SAID."
The city needs a permanent City Manager for stability, but there's no need to rush into it and pick the wrong person again. Morrison is doing fine, for as long as he's willing to stay on, allowing the Council and new mayor to take their time and pick the right person for the job instead of taking whoever we can get.


Last night a "wanted" patient, 31-year-old John Wesley Patterson of Chattanooga, escaped from Hutcheson ICU, stole a vehicle, and led police on a chase. He was finally caught, still in hospital gown, after driving off road and getting stuck.


Commissioner Heiskell says four questions will be added to the May ballot: .25 mil of property tax designated for libraries, sunday alcohol sales, packaged liquor sales, and liquor by the drink sales.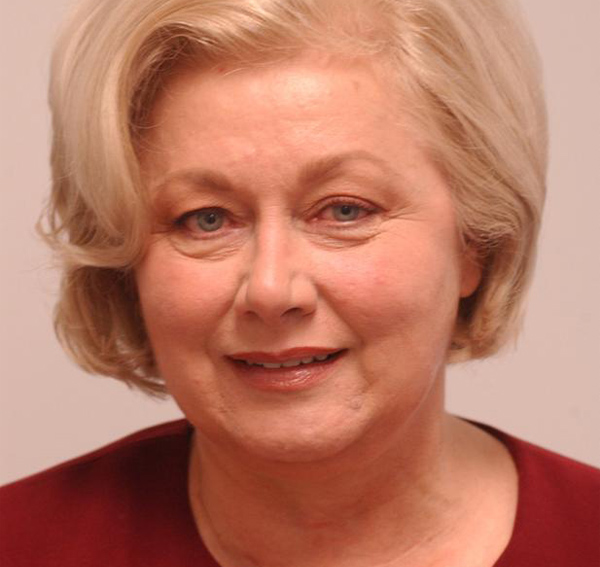 These are all issues originally proposed for last November but the Commissioner held them because she didn't want higher voter turnout to put SPLOST renewal at risk. With SPLOST safely renewed, she can move forward with plans to turn Manor Cove Restaurant into a full-service bar with legalized liquor.
For the record, a change in county rules about liquor or sunday sales wouldn't impact businesses inside city limits. Walker County cities would all have to do votes on the same topics to change their own alcohol rules.


Monday was "crossover day" for Georgia General Assembly. Bills that didn't make it through the State House or State Senate by Monday's end won't become law this year – which means a ton of stuff was pushed through in a single day.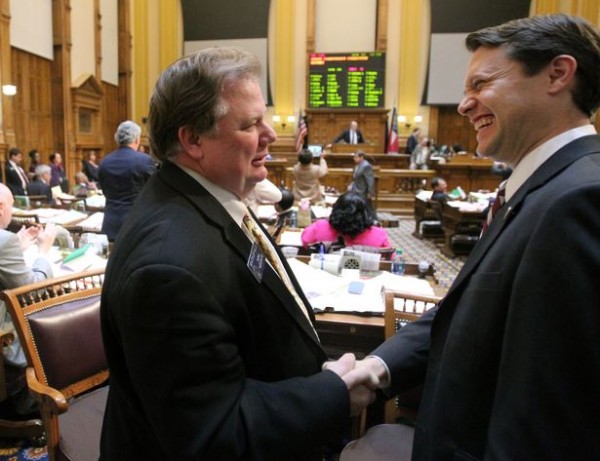 Here's a look at some of what was voted on, including medical marijuana, open record act exemptions, a law about state insurance funding abortions, Medicaid expansion, and a lot more:
House Bill 707 prohibiting state agencies and contractors of state agencies from doing anything to enforce the rules of or encourage participation in the Affordable Care Act a/k/a ObamaCare.
Deffenbaugh and Tarvin both voted yes. Experts say the law is mostly symbolic and won't do much to impact citizens.
HB 990, prohibiting the governor or other state leaders from expanding Medicaid without a vote from the legislature. Yes from Deffenbaugh and Tarvin.
HB 772, requiring drug testing of food stamp recipients. Yes from Deffenbaugh, no from Tarvin.
SB 98, prohibits insurance from covering abortions in the state of Georgia. Yes from Mullis in the Senate.
HB 885, medical marijuana. yes from Deffenbaugh and Tarvin.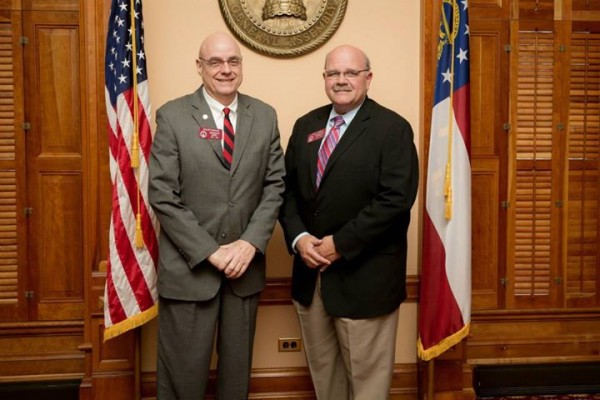 Two bills that knock holes in the state's Open Records laws:
HB 935 expands exemptions to retirement and pension plans run by cities and counties. Much information about state plans is already exempt from open records law. Deffenbaugh voted yes, Tarvin was one of only 3 State Reps. who voted no.
HB 845, a very disappointing bill prohibiting the release of mugshots for publication in print or online. Supported by Deffenbaugh and Tarvin both, even though it's terrible.
SB 353, apparently removing hotels and motels from projects Development Authorities are allowed to be involved in. Mullis surprisingly voted yes.
SR 783, calling for a vote to amend the GA Constitution ending ad valorem taxes at the state level. That would basically end taxes on cars and personal property for the state, although counties could still charge their own. Mullis voted yes.
SR 1027, creating a study committee to look at changes to state SPLOST laws. Mullis voted yes.
SB 392, exempting military vehicles and any car originally titled more than 25 years ago from emissions requirements. (Current law exempts cars made before 1985, this one is a floating 25 year window.) Mullis sponsored the bill and of course voted yes.
And finally, a couple bills about theft.
SB 382 makes it a crime to pretend to be someone else to get a refund on a purchase. Bill was sponsored (and likewise approved) by Mullis.
SB 383 prohibits coroners and medical examiners from taking personal property of a deceased person for their own use. (Why this wasn't a law already is beyond us.) Mullis and everyone else in the State Senate voted yes.
Bills must pass both chambers AND be signed by the Governor to become law. There's no guarantee any of these will make the final cut.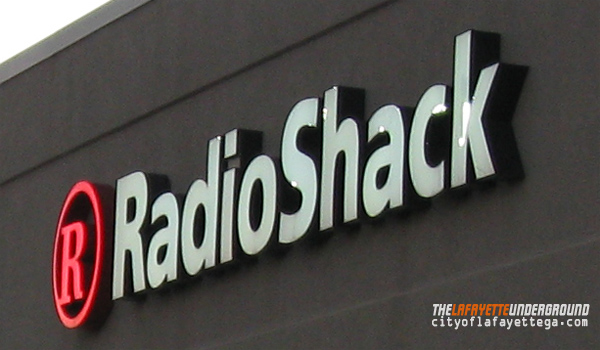 Radio Shack announces plans to close about 1,100 of its 5,000+ stores. No list of specific locations released, but this could include LaFayette, Fort Oglethorpe, or both.


What started as a banking class at Ringgold High School ten years ago eventually turned into an illegal loan operation for teachers and faculty with no education benefit. "First Tiger Bank" was shut down by the state last fall, costing the school $4,000.
Students put in money, the people in charge take out personal loans and sometimes don't pay them back. When the thing collapses the state (or the school in this case) eats the loss.
Sounds like they were teaching kids how banking REALLY works.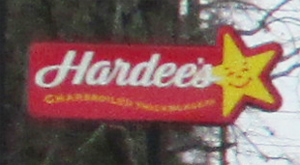 Hardee's in LaFayette, Manor House Restaurant, and No. 1 Chinese got the area's lowest health inspection scores during the last month. Hardee's got an 80, Manor House was given an 83, and an 84 was issued to McDonald's and No. 1 Chinese.
Do you pay attention to health scores?
Hardees cited for bare-hands handling of raw food, no hair restraints, employee preparing food with jewelry on, food left uncovered. Hardee's has had scores in the 80's for at least three straight inspections.
County-owned Manor House cited for no paper towels or soap at the sink where kitchen employees wash, indicating the sink isn't used or employees wash their hands without soap which is just as bad.. Also cited for not holding food at the proper temperature and not having sanitizer in the dish machine.
McDonalds' cited for filthy drink dispenser and gravy not kept warm enough.
No. 1 cited for improper thawing, having personal food and/or food of unknown origin in the cooler, and not properly dating items.
BEST local scores in the last month were Big John's BBQ (99), Melinda's (97), Dari-Dip (96), and Guerrero's (96).


GNTC has the highest number of dual-enrollment high school students in the state. High school kids who dual-enroll in college, free of charge, will start their first year of higher education as sophomores.


Last September's reenactment at Money Cove Farms was used as a backdrop for film production. Organizers said they would return to Walker County in June 2014 to film the rest of the movie and release it sometime after.
Now they're begging for money online, a half-million short of being able to complete the low-budget B-movie about modern soldiers sent back in time to fight the Civil War.
(For a $1,500 contribution they'll allow you to visit the set, which is technically owned by Walker County taxpayers.)



For LU's Tennessee readers, and those who live in Walker but commute north for work: Tennessee's lawmakers are considering a bill to ban talking on cell phones inside a moving vehicle. If they continue on this trajectory the next step will be banning car radios..


Six Georgia Lottery leaders received raises last year of more than $10,000. (Might explain those new $30 scratch-off tickets they just rolled out.)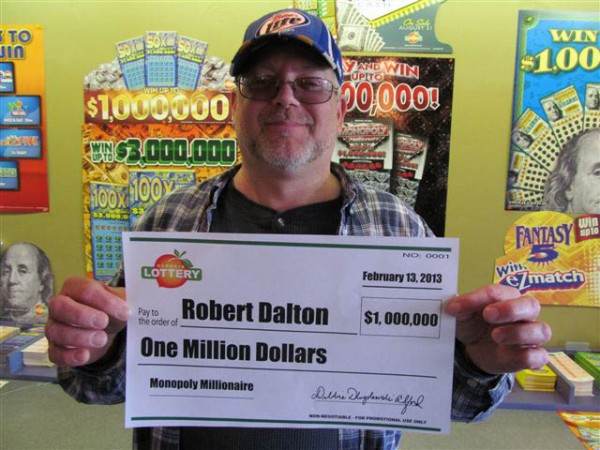 This also explains (like we didn't know) why the state still says private gambling is dangerous and addictive. It IS somewhat dangerous and addictive – casinos, horse betting, gaming machines, etc – but the state is hypocritical to keep it illegal on one hand while entering the business itself.


Small, independent pharmacies (like Ledford's, mentioned in this article) struggle to stay afloat primarily because insurance companies barely cover their costs on prescriptions, but 90% of customers now pay through insurance.
Do you use a local pharmacy or go with the chain stores?


More reports of people pretending to work for NGEMC in order to rob local customers.. When in doubt, call their office and make sure.


Mohawk Carpet and its employees are donating flooring to homes being built for disabled war vets.


Latest batch of local arrests.


For today's links and any breaking news, follow the Underground on Facebook or Twitter.