2014
03.10
Over the weekend another shooting death shook the community.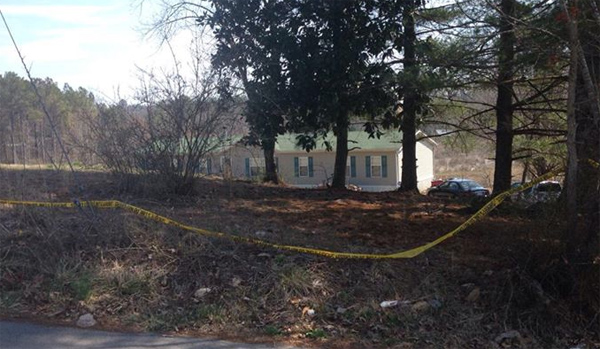 According to news reports, Broderick Shropshire shot 30-year-old Roderick Jackson in the head shortly before 6 PM Saturday night inside a Wesley Rd. home in Naomi. Shropshire, age 51, reportedly asked Jackson to leave the house several times before retrieving his weapon, and fired after the younger man acted "aggressively."
Shropshire was taken into custody and will have a bail hearing today at 3 PM.





ANOTHER shooting fatality reported early this morning in Chattooga County; Chattooga deputy shoots, kills man who fired at him during investigation of a domestic incident. Story is VERY developing – check LU Facebook for the latest.


Qualification for May 20's primary election was last week. Some familiar names running for State House and State Senate, along with several political newcomers.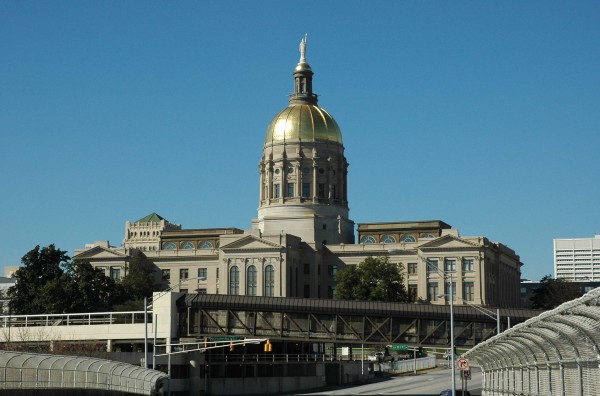 House District 1 Rep. John Deffenbaugh will face Alan Painter of Rossville and Robert Goff of Trenton on the R side. Rising Fawn resident Tom McMahahan signed up to run as a D unopposed. (R winner will face McMahan in November.)
Recently elected HD2 Rep. Steve Tarvin will face Rebecca Ann Brown of LaFayette and EBeth Edwards of Villanow, all running as Republicans. Edwards was Commissioner Heiskell's girl on the Elections Committee. She broke state law by erecting a Heiskell sign on her property even while serving in a supposedly neutral position on the election board – her election would signal a decline in the state's already piss-poor ethical standards.
Jeff Mullis will face a single opponent for reelection to State Senate: Tom Dooley of LaFayette, who announced his candidacy a year ago. They too are both running as Republicans, meaning the race will be over in less than three months.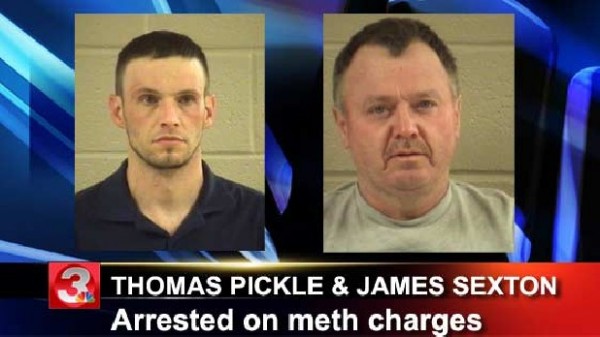 LaFayette resident Thomas Pickle arrested in Varnell after a high-speed chase through Whitfield County. He and a Chattanooga man were delivering meth to Tunnel Hill when officers tried to take them into custody.


Last Thursday's 3 PM Commissioner meeting was canceled due to "illness" – presumably an illness of the commissioner herself. (That's another downfall of sole-leader government – meetings and decisions rest on the shoulders [and health, and sobriety, and availability] of one person.)
However, here's a rundown of the commissioner's meeting from a week earlier.
Per that piece, the county will be getting $2 million in federal funds for road work – but a video shared by the Commissioner's Office says much of that funding has already been spent by the county, in part, for "streetscape" bullcrap in Rossville and Chickamauga.



A state paperwork error has left 739 Georgia nurses without valid licenses, which means they're (temporarily) out of work. The state blames one employee in the Secretary of State office who is also now out of work.


Starting next month, Walker County Schools will build additions onto LMS, Chatt. Valley Elementary, and Rossville Elementary. Project to add six classrooms onto each school is expected to finish by Thanksgiving break.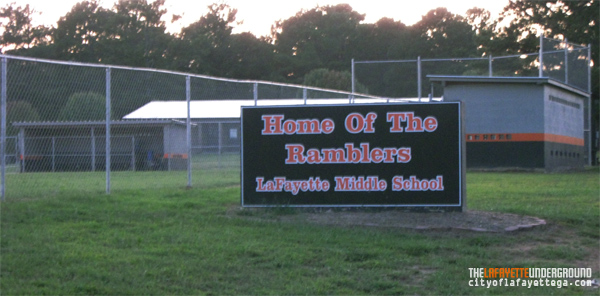 As reported here months ago, expansion at LaFayette Middle will eliminate the school's hated front parking circle.


Days after Commissioner Heiskell announced intentions to put "liquor by the drink" on May's ballot in Walker County, Chattooga's Jason Winters says his county will do the same thing.
Hard liquor isn't allowed by the bottle or the drink anywhere in Walker. Summerville legalized it in restaurants laws year.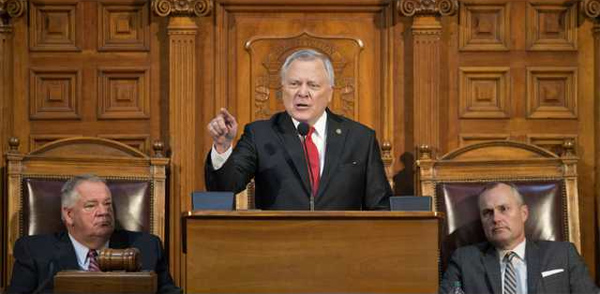 A third former employee of Georgia "Ethics" Commission has filed a lawsuit against the state, saying he was fired for speaking out against orders to destroy evidence related to Governor Nathan Deal's 2010 campaign.


Several GA counties were dropped from a FEMA reimbursement list for the last round of winter storms, but 39 – including Walker – were accepted by the fed and will eventually get some cash.
Per this piece, dealing with the weather had to cost at least $3.50 per county resident in order to qualify. With a population of nearly 70,000 that's at least $245,000 the county laid out to salt/sand/gravel and scrape roads over a three day period.


National Park Service WILL close off access to Chickamauga Battlefield via Longhollow Rd. starting later this month. The agency says it will still accept public comment on the decision for several weeks, but that's just to meet legal requirements – the decision has been made and they don't really care what you think.


New HBO documentary focuses on Chickamauga-native single mom Katrina Gilbert, who struggles to keep her family out of poverty.
She moved from Chickamauga to Ooltewah, which is probably a good first step to stay out of poverty. Lord knows you can't move ahead of being poor if you stay in Walker County..


A handful of pieces from the state's official art collection will be on display at Paradise Gardens in Trion now through April 17th.


Annual Summer Redneck Games are canceled for the second year in a row due to lack of sponsorship.
National mud-pit flopping champion will retain his (or her) crown from 2012 another year due to lack of championship event.


Georgia is no longer in the top ten US states for obesity. Not at the bottom, certainly, but no longer among the worst.
..cause we've been working out.


For today's links and any breaking news, follow the Underground on Facebook or Twitter.