2014
03.01
Wednesday morning's planned hearing for Chattanooga Street Tavern never really happened. A significant crowd of supporters and interested observed gathered at City Hall at 11 AM, but city officials never joined them.
After nearly two hours Mayor Arnold announced that a permanent decision on the Tavern's pouring license would be made in Superior Court, sometime before May 9th, and for now the business's permit would be returned. The Tavern could have reopened Wednesday afternoon – but the Loveladys waited until 11 Friday to start back up.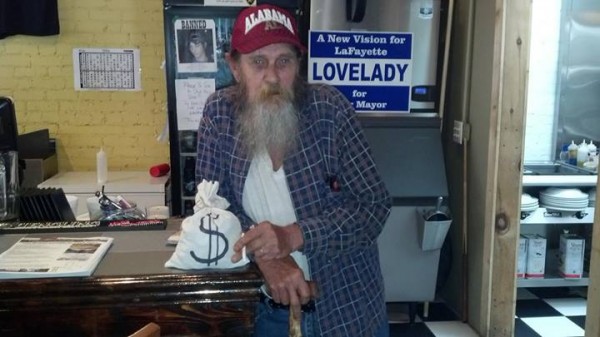 Decision to hand the case off to Superior Court was made to "skip a step" because any decision made by the council would have been appealed anyway; there are simply too many members of the City Council who have ties to the Tavern for a local decision to be considered fair.
At least one councilman was at the Valentine's Day party, one has been blackmailed by the owner, and the owner also opposed Andy Arnold in the mayor's race… Another council member's son was involved in the decision to pull their license. They might all have to recuse themselves, leaving nobody to actually make a decision.
Per this article, negotiations were held at City Attorney Womack's office. Mayor Arnold (and presumably an outside lawyer the city brought in from Rome) sat in one room while Lovelady and his lawyers sat in another as the city attorney's partner ran back and forth with messages.
A state judge will hopefully have more impartiality and a better grasp of state and city rules, which are admittedly a little bit convoluted. The city didn't handle it directly, but they also didn't drop it – which is definitely a sign of "progress."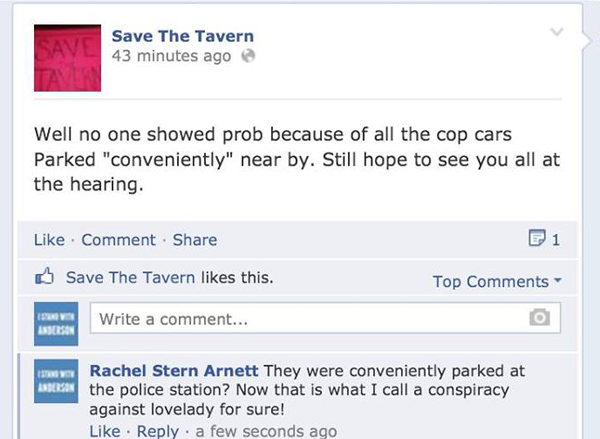 A rally of Tavern supporters was planned before the hearing began, but failed to happen when a few showed up and saw police cars parked nearby. The rally was to be held at Joe Stock Park, adjacent to the police station.


Traffic in front of Saddle Ridge school was disrupted Thursday morning after an accident. Per a family member, the wreck was caused by a high school student pulling into the highway after dropping a younger sibling off for class.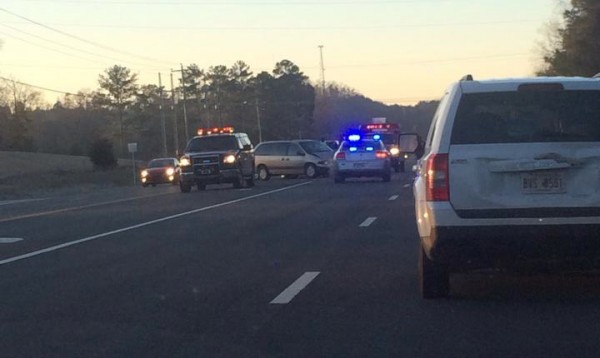 This isn't the first accident in front of Saddle Ridge; fortunately so far none have been serious. The school's been open six months and still has no school zone signs or flashing lights. There are plans to install those "eventually" but GDOT will not approve a speed reduction through the area, and probably won't until somebody dies.


Days after Chattooga County announced a relaunched county fair in Summerville, Walker County gov't says a fair will be held here too, a few weeks later, at Money Cove Farms.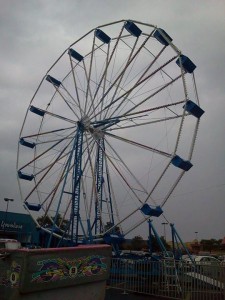 WQCH Radio, 02/23/14: "WALKER COUNTY IS BRINGING BACK A TRADITION THAT HAS BEEN ABSENT FOR DECADES: A COUNTY FAIR.
"THE EVENT WILL BE HELD AT MOUNTAIN COVE FARMS, OVER THREE DAYS IN MID-SEPTEMBER. COMMISSIONER BEBE HEISKELL SIGNED THIS WEEK, AN AGREEMENT WITH 'FOREVER YOUNG AMUSEMENTS' FOR A CARNIVAL MIDWAY WITH RIDES AND ATTRACTIONS. THE CARNIVAL WILL PAY WALKER COUNTY 20-PERCENT OF IT'S REVENUES FROM THE EVENT.
"HEISKELL SAID THE WALKER COUNTY EXTENSION SERVICE WILL OBTAIN QUALIFIED JUDGES FOR LIVESTOCK CONTESTS. THERE WILL BE EXHIBITS, VENDORS, ENTERTAINMENT, FOOD AND ALL THE FUN OF AN OLD FASHIONED COUNTY FAIR – THIS SEPTEMBER, AT MOUNTAIN COVE FARMS."
Chattooga's fair will be held August 21-24 near Summerville Middle School on GA 100 about three minutes outside Summerville. Walker County fair will be held September ?? at Mountain Cove Farms, 45+ minutes outside of LaFayette. (Chattooga and Summerville have committed $40,000 to fair prep. Of course there's no figure released for how much Walker County will be putting into the fair here.)
And that also likely means there won't be another Civil War reenactment this September since it would be at the same time.


LaFayette is getting $72,000 from the state for road work. The money will be spent to repave Warthen, Abney, and Lawrence streets plus a portion of Indiana St. near North LaFayette Elementary.
That keeps with city tradition of paving streets on the east side of town while ignoring worse pavement on the west side – and it probably doesn't hurt things that the city's Public Works director – who oversees road paving – owns rental property along one of the streets selected for improvement. (It seems like a stretch until you consider he had the city pave an entire private subdivision for him years ago while he was a council member…)
LaFayette plans to work on Probasco, Chattanooga, Foster Mill, West N. Main, and Duke streets once the city's SPLOST money comes in, if it ever does.


Joe Hendrix will not be charged with shooting Ronald Westbrook back in November.
LU told you so months ago.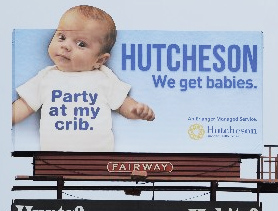 Erlanger has filed a second lawsuit against Hutcheson, demanding the other $20 million it's owed from the hospital management deal. The original suit asked for just $50,000 of funds Hutcheson borrowed from HMC two years ago.
Hutcheson's Web site now has a response to Erlanger's "false claims."
Elsewhere at Hutcheson, the hospital's main board has three "new" members, but only one is new to HMC leadership.
Dr. Darrell Weldon has been reelected and will be joined by former Chickamauga City Manager John Culpepper, whose ethical failures make him a good fit. (He's been part of two other HMC boards for years.) The only actual new person is TVA retiree Steve Cooper.
Commissioner Heiskell of course chose her candidates for Hutcheson's board off her list of regular Chickamauga supporters: "The hospital board chose Culpepper over Billy Neal Ellis, a Chickamauga School Board member and Roy E. Parrish, Jr., who for 24 years was Walker County Sole commissioner."
If Heiskell would pick better candidates we might be able to move past this mess.



Bill to legalize marijuana-related products for medical use in Georgia has found broad support but recently ran into trouble for lack of legal ways to grow or importing the ingredients into Georgia. A revised bill authorizing four state colleges to actually grow pot for research and pharmaceutical use was introduced and could still become law later this year IF it passes at least one chamber of the General Assembly on Monday.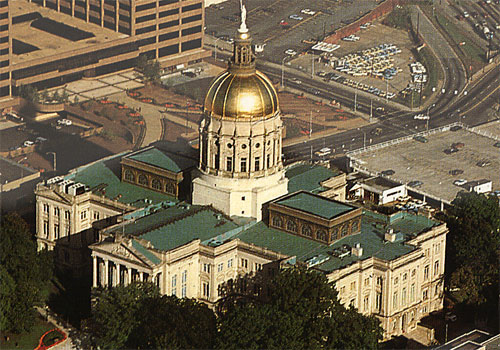 Another bill, the "Preservation of Religious Freedom Act," is struggling to pass the GA House, although a similar bill is expected to be approved by the state Senate.
Bill is intended to protect business owners from providing services to people whose lifestyles they disagree with (basically an out for catering gay weddings) but opponents fear it would allow complete discrimination against homosexuals. The bill's backers say it's based off a 1993 federal law prohibiting encroachment of religious freedom.

A proposed new law would allow GA grocery stores to sell "raw" unpasteurized milk. Raw milk drinkers say it's a bad idea as it might increase regulation, and sellers don't like the plan because it could cut into the high profit margins they currently enjoy selling a highly restricted product. Funny that a law ending semi-prohibition on raw milk would find less support than a law legalizing marijuana for medical use..


Sheriff's Office needs help finding criminals who stole propane tanks from the Villanow Favorite Market sometime last Saturday night or early Sunday morning.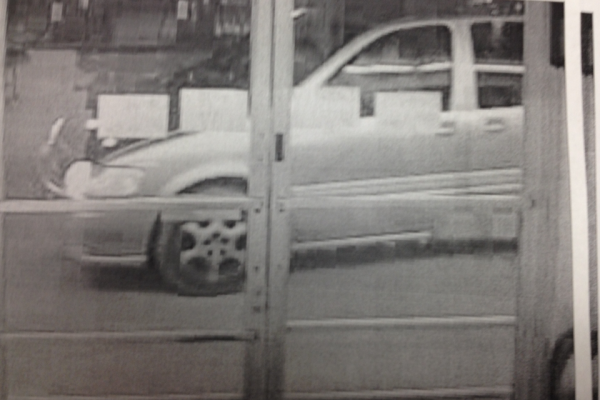 Security cameras show a silver minivan, which appears to be a 97/98/99 Pontiac TransSport. If you have information on the theft call Walker Co Sheriff's Office at 706 638 1909.


A fictionalized, recreated poster from Johnny Cash's 1970 LaFayette benefit concert will be sold later this year as a library fundraiser.
Last week would have been Cash's 82nd birthday.



GNTC took possession of land for its new Catoosa County/Ringgold campus on Monday. Construction is expected to start in June with a tentative opening expected next year. The 50-acre site is located off GA 151 across from Rollins Industrial Park.
A strip of land in front of the new campus will be developed into retail stores and restaurants that will eventually employ more than a few Walker County residents.


Windstream has been ordered to pay $600,000 in fines for falsely advertising the reliability and speed of its landline DSL Internet service. Company also charged with lying to customers who complain – something frequently reported to LU.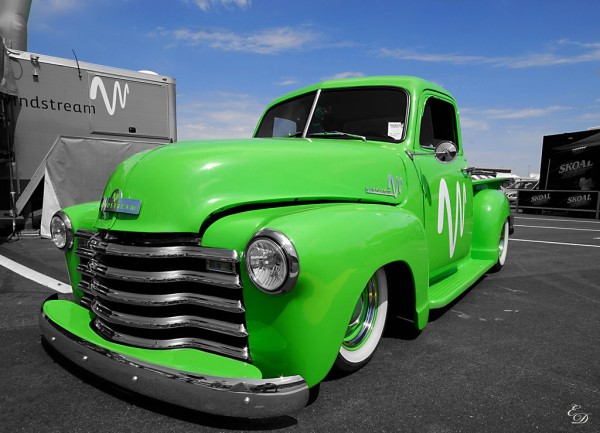 Unfortunately the $600k will go to state projects, not back to the customers who got shafted and who remain tied to this dying company.


At least 15 people have been arrested for their roles in a Rossville-based Oxycodone trafficking ring. The two primary suspects are based out of Florida.


Two former Hays Prison inmates have been tried – and convicted – of stabbing another inmate to death last January inside the notorious Chattooga County institution. The inmate they murdered had himself been convicted of murder.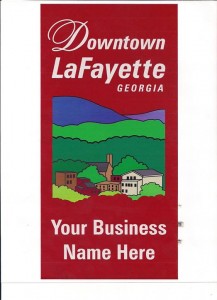 LaFayette DDA is taking orders to add business names to banners like this for $225. The banners will hang along Main St. during times of the year when the city isn't flying banners for holidays or special events.



Gov. Deal has asked the fed for $43 million in FEMA funds to reimburse counties for expenses from the last round of winter storms.


Monday David Pennington will resign as Dalton Mayor so he can qualify for (and focus on) the race for governor.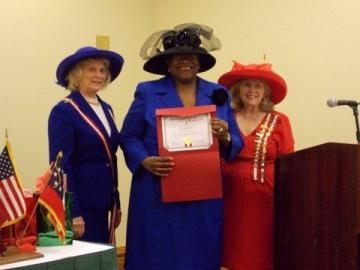 United Daughters of the Confederacy recently welcomed its first black member, a woman who traces her ancestry back to a slave who served during the Civil War.


GA Supreme Court has ruled inmates must be given access to legal help and prison library resources.
There doesn't seem to be a logical reason not to allow any inmate, even one convicted of the worst crimes, to have access to books and seek legal information. Stuck in there they might as well read something, become intelligent or find something life-changing in text.


Latest local arrests.


For today's links and any breaking news, follow the Underground on Facebook or Twitter.