2017
02.02
This afternoon multiple vehicles were involved in a "serious" crash on highway 151 near the Walker/Catoosa line.
At this is written, there are no firm details on who was involved or how they're doing.
[Video from Northwest Georgia Scanner.]



Last week Senator Mullis didn't just control a meeting that killed a government transparency bill, he made interested citizens who came to the meeting wait 45 minutes for no reason and refused to let them speak before the vote.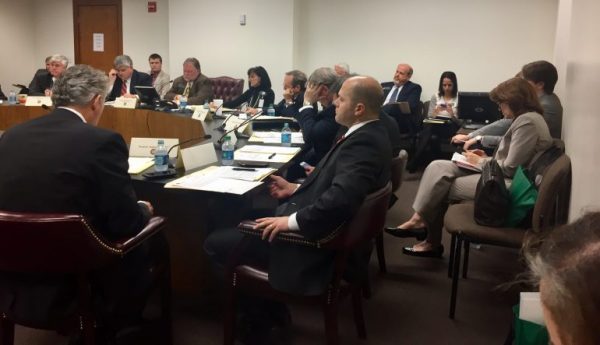 If you can't access the linked AJC article, here's the meat of it from the end:
Atlanta Journal-Constitution, 01/26/17:

"The concern expressed about the precious time recorded votes could cost over a 40-day session did not sit well with activists who waited 45 minutes for Chairman Jeff Mullis, R-Chickamauga. to arrive and convene the meeting. You could feel the indignation rising as the minutes ticked by.
"'These groups are such insular bodies, they don't care what the public desires,' said Steve Brown, a Fayette County commissioner and tea party activist. 'They make us sit here for 45 minutes for their meeting and then complain they don't have enough time to do anything. And the chairman is sitting behind the door the entire time. I saw him when I came in.'
"..By the time Mullis loudly gaveled the meeting to order, many in the room were aching to speak. That's probably why Mullis began by telling them they couldn't. 'Since this is a Senate Rules resolution, we'll take testimony only from senators regarding the Senate rules,' he said.
"That's part of what the debate is really about — the power of an established majority versus the shrill voice of a minorities from within and without seeking redress. Red meat Republican activists and Democrats both want to creep their ideas onto the public stage, but the GOP leadership sees no upside in that so the rule change went down in defeat.
"For the rest of us, that means there will continue to be unrecorded votes with senators raising their hands just out of camera range. [Senator] McKoon said he was not surprised by the vote. These things take time, he said.
"'People out in the real world would never do business like we do business here,' he said. 'This isn't just me that is concerned about this. The public needs to see how this process works.'"
Senate Resolution 24, a one-paragraph proposal which would have changed Georgia Senate rules requiring committee votes to be recorded instead of done in secret, was killed in Mullis' committee by a vote done in secret.
But fortunately for us, this time someone in attendance snuck in cameras and videoed the thing so the people of Georgia can see how their elected officials actually behaved:
Besides killing expanded government transparency, what HAS Senator Mullis accomplished so far this year?
In a press release Mullis' office could only highlight one specific piece of legislation he's been involved with: A resolution honoring Miss Georgia 2017.
State government is broken, and led by this pathetic excuse of an elected legislator.


Another break-in at the old high school, a facility essentially now abandoned by the school system. This time it was a homeless guy looking for a place to sleep.
WQCH Radio, 02/01/17:

"A LAFAYETTE MAN, WANTED FOR FINANCIAL CARD FRAUD, WAS ARRESTED BY POLICE INSIDE THE OLD LAFAYETTE HIGH SCHOOL BUILDING ON CHEROKEE STREET, SATURDAY NIGHT.
"THERE WAS NO SIGN OF DAMAGE TO THE BUILDING, ACCORDING TO SCHOOL SYSTEM PERSONNEL. THE MAN SURRENDERED AND TOLD POLICE HE HAD NO PLACE TO STAY AND CAME INTO THE BUILDING FOR WARMTH.
"AT THE COUNTY JAIL, THREE OUTSTANDING WARRANTS WERE SERVED ON 38 YEAR OLD JOSHUA DANIEL BERRYHILL, IN ADDITION TO A CRIMINAL TRESPASS CHARGE. ON HIS PERSON, POLICE FOUND A DEBIT CARD THAT MATCHED A WARRANT AGAINST BERRYHILL, FOR FINANCIAL CARD THEFT."
Last spring a bunch of kids broke into the school and vandalized it.
Not the first bunch that has gone in there to break or take things, and not the last as long as the building sits empty.
LU has asked members of the school board if they have any intentions of ever doing anything with that property and hasn't gotten any answers.
Looks like they plan to do with the buildings the same thing LaFayette did with the football field: let them deteriorate until they have an excuse to bulldoze everything.


Last week Commissioner Whitfield's office issued a glowing press release crediting Senator Mullis with helping the county obtain $4.4 million in road funding. Whitfield echoed that statement in last Thursday's meeting, crediting the Senator and county road manager Jeff Long with snagging the money.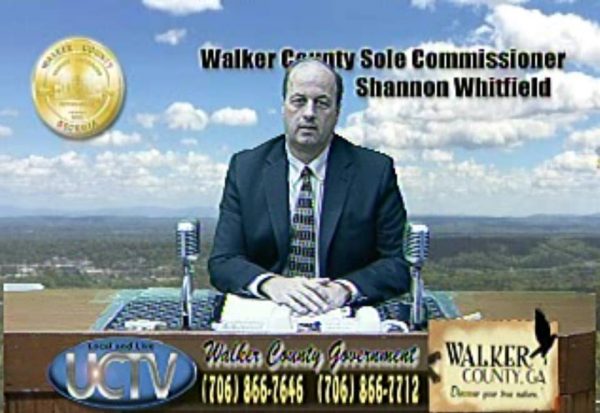 Last night on UCTV, Whitfield had to backtrack and clarify that the money will be primary for two state highway projects, paving 193 in Flintstone and 157 on Lookout Mountain. GDOT will also be re-striping several other highways during the year. And that's IT.
The two highway projects have been planned for years. While the work IS welcome, it's not anything that wouldn't have been done anyway regardless of who occupies the Commissioner office, and regardless of Senator Mullis.


Wesley Weldon now faces federal drug distribution charges for offering an undercover agent a supply of meth last fall.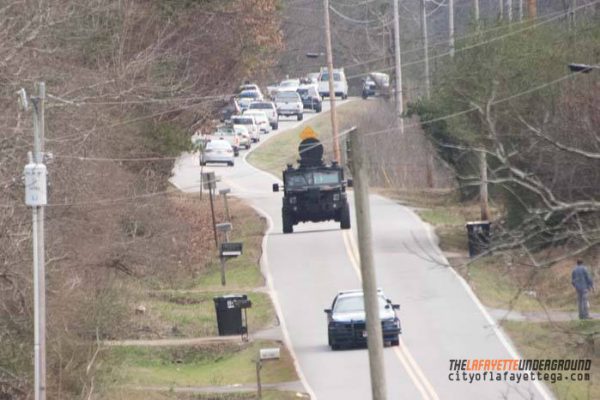 Weldon, who was rounded up in Rossville last week on an attempted murder charge, is the brother of ex-legislator Tom and son of ex-Hutcheson board chair Dr. Darrell.
With the feds involved, something suggests he won't slip out of jail on an easy bond this time, as he has time and time before.


First Baptist LaFayette will soon be seeking a new head pastor.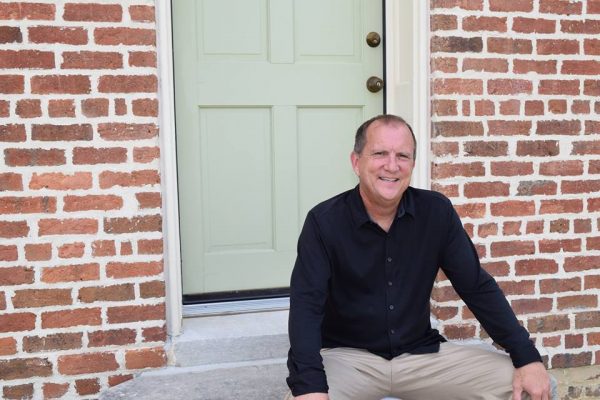 Dr. Todd Gaddis is leaving LaFayette after nearly 18 years, for a position with First Baptist Church of Dallas, Georgia.
We haven't seen any announcement of the change made here, but the church in Dallas shared it publicly over the weekend.
The former fertilizer salesman, exercise fanatic, and blogger/author/speaker is expected to leave LaFayette after next weekend.


A criminal regular back in the news.
No seatbelt –> bad tag –> fugitive from Alabama –> drug arrest.
WQCH Radio, 01/27/17:

"A 36 YEAR OLD LAFAYETTE MAN WENT TO JAIL FOLLOWING A TRAFFIC STOP IN TOWN, LAST WEEK.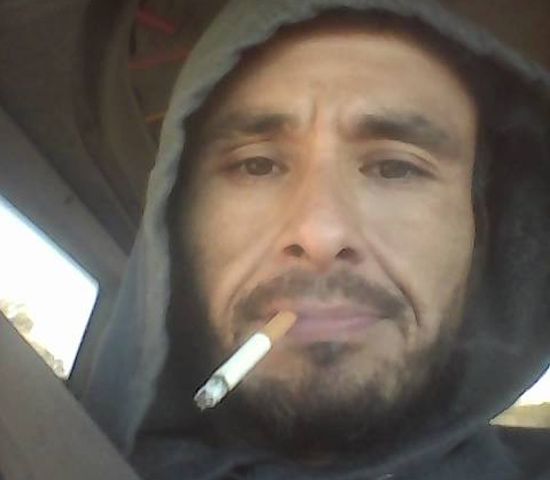 "JAMES JOSHUA 'JACK' NEZ WAS STOPPED WHEN OFFICERS SPOTTED A FEMALE PASSENGER IN HIS VEHICLE WITHOUT A SEAT BELT, THEN RAN THE TAG ON HIS CAR AND FOUND IT WAS EXPIRED. HE WAS PULLED OVER IN THE 900 BLOCK OF THOMPSON STREET.
"IT WAS DETERMINED THAT NEZ WAS WANTED IN ALABAMA ON A FELONY FAILURE TO APPEAR WARRANT AND HE WAS ARRESTED. AFTER TRANSPORTING NEZ TO JAIL, THE ARRESTING OFFICER FOUND A BAGGIE CONTAINING METHAMPHETAMINE IN THE BACK SEAT OF HIS PATROL VEHICLE.
"NEZ WAS CHARGED WITH METH POSSESSION, FUGITIVE FROM JUSTICE AND EXPIRED TAG."
Past newsworthy criminal incidents for Mr. Nez include fleeing from police (and hiding in an attic) after being caught driving without a license, choking a girlfriend, and accusing employees of a local hotel of raping him – while in possession of meth.


With polls showing a majority of Georgians in favor of expanded medical access to marijuana, a bill has been proposed calling for a state-wide vote on that topic.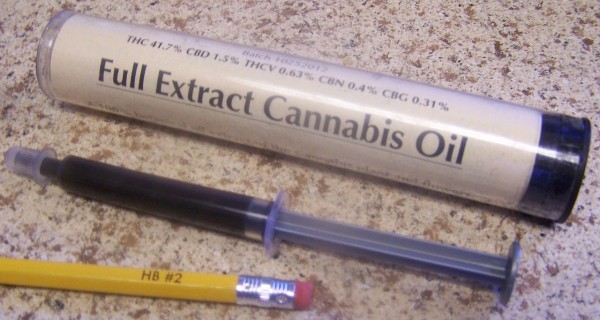 3/4 of Georgia voters surveyed said they support access to medical marijuana, but more than half of that same group said they oppose recreational pot use in the state.
(Those who advocate for recreational use, seeking to use medical marijuana access as a backdoor for recreational pot smoking, are doing their cause more harm than good.)
In the year and a half since Georgia's medical marijuana oil registry was created, 1,300 people have put their name on the list to be cannabis oil patients.
About half of those patients suffer from seizures, although less than a quarter are children.
Across the state 311 doctors are now certified to recommend patients for legal use of marijuana-related oil, but the medication cannot be legally obtained by those patients within the state nor imported to Georgia without risk of criminal charges.


A few weeks back, Walker County deputies arrested 77-year-old Jimmy J. George for sexual exploitation.
Investigators say Mr. George had a physical relationship for over a year with an autistic boy. The young man is an adult, now over 20 years old, but legally unable to give consent for a sexual relationship due to his disability.
Jimmy George is a co-owner of Rock Bluff Stables in Hinkle, a facility that provides equine therapy – but neither the alleged victim nor the accused abuser were involved in therapy sessions.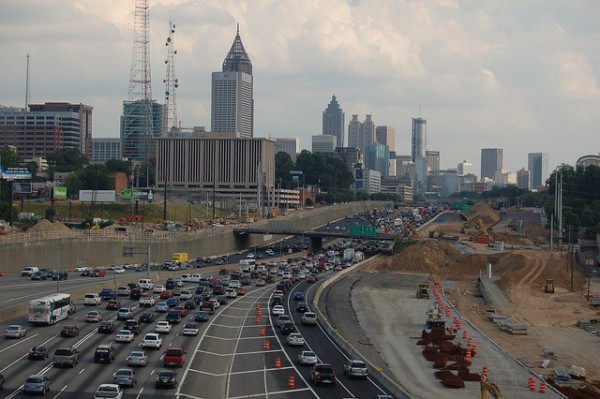 A recent audit says Georgia's process for deciding which road projects get funding is too arbitrary. There's not a specific process, and seems all too often to depend on political pressure.
The most expensive road project in Georgia history, adding truck-only lanes to I-75 for $2 billion, hasn't been proven necessary but is on the list anyway because somebody in power wants it done.


Last fall "Tex" McIver shot and killed his wife. He's been charged with involuntary manslaughter as a result of the death, which he insists was an accident.
Despite his arrest and pending charges for the shooting, he remains on the panel that oversees elections in Georgia.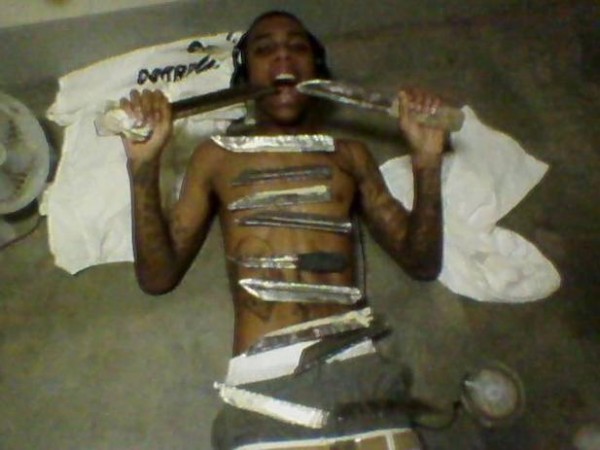 During 2016, Georgia Corrections officers confiscated an unreal amount of prohibited stuff from inmates and prison guests.
The list includes over 2,700 cell phones, nearly 4,000 phone chargers, a thousand bags of pot, 4,100 bags of tobacco, and 300 bags of meth. That's just during the last three months of the year.


The life and times of an Atlanta lobbyist.
"'We may not know a lot about each client that comes to us,' Garner says. 'I represented the physical therapists one time. I didn't know a damn thing about physical therapy. But I knew all the people on the health committee, and probably served with whoever was the head of the Department of Community Health.'"
State legislators have said in the past lobbyists are needed because they're experts on various topics and help elected leaders make decisions.
But the only thing THESE guys are experts on is knowing who to talk to to get some law passed. They don't know anything about the industries they represent, and freely admit it.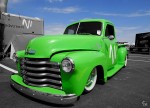 A panel of state legislators is investigating slow Internet in rural areas. They hope to find solutions for the problem, but don't hold your breath.
Past solutions to slow Internet have involved giving telecom companies like Windstream money for network upgrades that never made any impact on customers while putting cash in the company's pocket.


For today's links and any breaking news, follow the Underground on Facebook or Twitter.