2015
01.15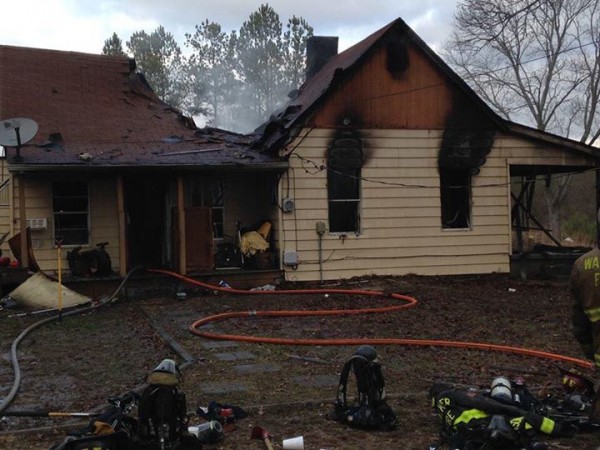 Traffic through Naomi was blocked for hours Wednesday as emergency responders battled a house fire on Naomi Church Rd. directly behind the church.
Fire is being investigated; older empty home looks like a complete loss.



Earlier this week Chattanooga media quoted county attorney Don "LSD" Oliver saying a tax increase is likely for this year in order to cover Hutcheson debt.
Now his boss, Commissioner Heiskell, contradicts that saying tax increases will probably NOT be involved in repaying the overdue $4.5 million debt to Regions Bank Walker County co-signed for the sinking hospital.
WQCH Radio, 01/13/15:

"FOLLOWING THE WEEKEND NEWS THAT WALKER COUNTY MUST REPAY 4 1/2- MILLION DOLLARS IN GUARANTEED DEBT FOR HUTCHESON MEDICAL CENTER, COMMISSIONER BEBE HEISKELL ASSURED TAXPAYERS ON MONDAY: 'THAT DOES NOT NECESSARILY MEAN THERE WILL BE A TAX INCREASE…'
"THE COUNTY IS FORMING PLANS NOW TO MAKE THE GUARANTEED PAYMENT FOR LOANS MADE TO HUTCHESON MEDICAL CENTER. COUNTY ATTORNEY DON OLIVER SAID CHOICES MAY INVOLVE A TAX ANTICIPATION LOAN, OR A LONGER-TERM TYPE OF FINANCING."
On the same page much?
In this case, for once, it seems ex-convict Don Oliver is more believable than Bebe… Notice she said "not necessarily" which leaves the door wide open for a tax increase later on.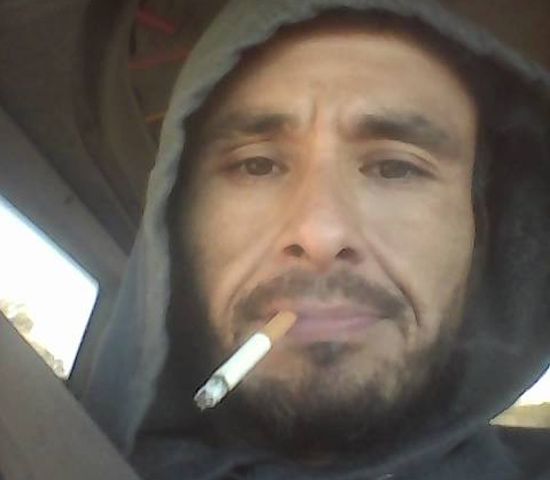 Joshua Nez was arrested Friday afternoon on Bradley Ave. for choking his girlfriend. Officers were called out to a domestic, observed marks on her neck, and took him in.
Mr. Nez and a lady friend were previously arrested last February after hiding from police in a Linwood attic.


WQCH Radio, 01/12/15:

"THE FINISHING TOUCHES ARE BEING MADE IN THE CLASSROOM EXPANSION AT LAFAYETTE MIDDLE SCHOOL.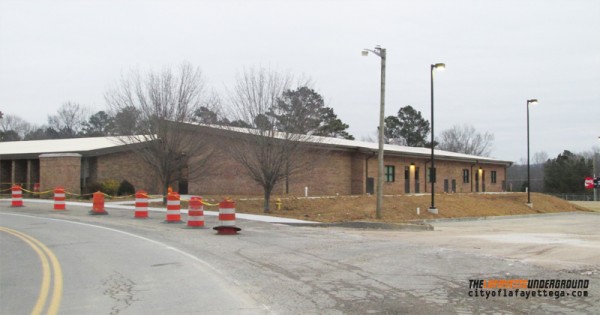 "IN A RECENT REPORT TO THE SCHOOL BOARD, FACILITIES DIRECTOR CHRIS JONES SAID THE FURNISHINGS SHOULD BE DELIVERED THIS MONTH, AND STUDENTS WILL MOVE-IN TO THE NEW CLASSROOMS BY LATE JANUARY. WORK ON THE NEW GREENHOUSE ADDITION AT LAFAYETTE MIDDLE WILL TAKE A BIT LONGER TO FINISH, HE SAID.
"JONES SAID THE ARCHITECT IS WORKING ON PLANS FOR A NEW AGRICULTURE BARN, PLANNED FOR THE LAFAYETTE HIGH SCHOOL CAMPUS. THOSE PLANS WILL BE SENT FOR STATE APPROVAL THIS MONTH. AND AT SADDLE RIDGE K THROUGH 8, THE NEW ATHLETIC DEPARTMENT CONCESSIONS BUILDING HAS BEEN COMPLETED."
This is supposed to add an extra six classrooms to the school, but seems a bit underwhelming. And the hated traffic circle survives unchanged.


Around 1 Tuesday morning a man wearing a mask attempted to rob Summerville's tiny new Taco Bell.
The suspected wannabe-robber, Justin Lee Reynolds of Summerville, was taken into police custody later that day. He's been charged with three counts of armed robbery and three counts of armed robbery by intimidation.



Many have asked about an 8 year old child hit by a car on Mission Ridge Rd last week.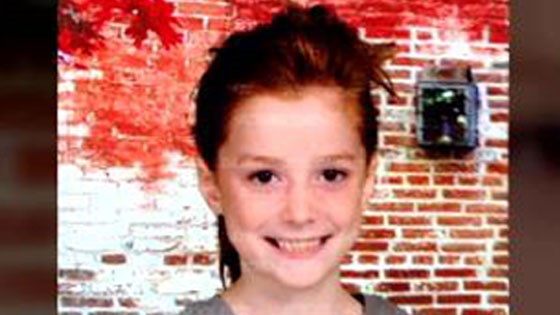 She's been identified as Natalie Winter. Family members say Natalie was hurt pretty bad but on the road to recovery. Driver of the car who struck her was not speeding and will not face charges for the accident.


A wreck early Wednesday morning on Lake Howard Rd. at Ringgold Rd. involved a 16-year-old female driver. She was taken to Hutcheson for treatment of a head injury, no other detail has been made available.


Deborah Shirley installed a blue light bulb on her porch January 1st to show her support for police officers.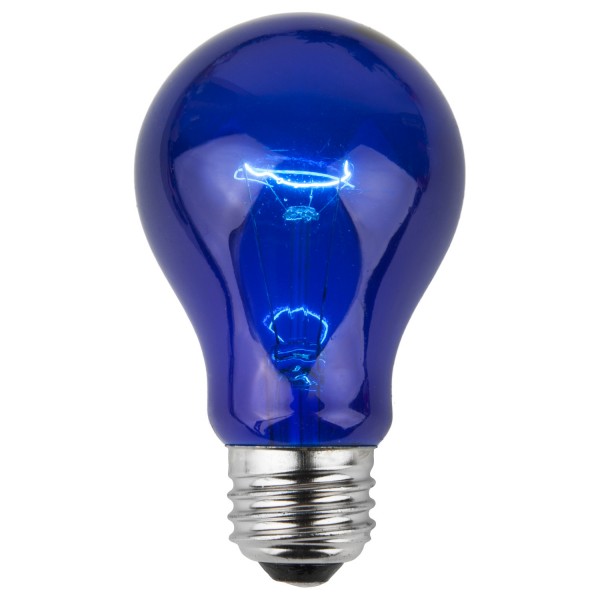 Of course within a week somebody stole the bulb.
She lives on Shaw St, behind City Hall and within sight of the Sheriff's Office. Probably one of the most cop-heavy areas in all of Walker County, and somebody still took her bulb.


Latest local arrests: January 5-11.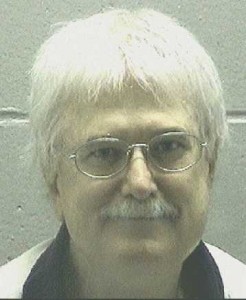 Tuesday evening Georgia executed 66-year old Andrew Howard Brannan, a Vietnam vet who killed a deputy in 1998.
Brannan's lawyers unsuccessfully appealed his death sentence, claiming he was dealing with mental illness from his military service.
Three of the last five inmates executed in Georgia were convicted of killing law enforcement.
Meanwhile other Georgia inmates who killed civilians years earlier are still behind bars waiting on the needle. Walker County currently has four men on death row, and three of them committed their crimes a decade or more before Brannan did. One has been waiting on execution since the 1970's.
Cop killers should be executed but they're not more deserving than other people who take innocent lives. Where's justice for everybody else?


Last year Austin Whitten's friends and family raised thousands of dollars so he could go to Panama for experimental stem-cell treatment not approved in the US.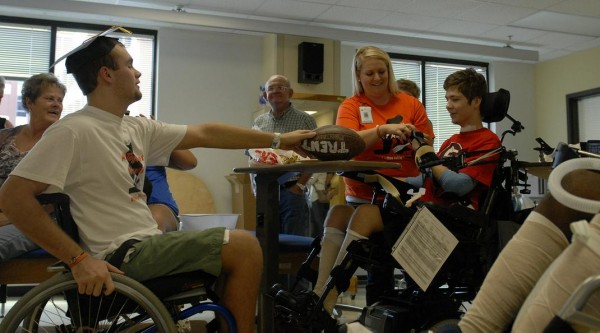 Whitten, who was paralyzed in 2012, was originally scheduled to take the treatments this month, but his family has decided to let Austin graduate before taking treatment and to wait for similar procedures to be approved in this country.


IVC of Belgium, a vinyl floor manufacturer with operations in Dalton and a new plant under construction, is being bought out by Mohawk Industries.
In other Dalton flooring news, Phenix Flooring is also being bought out by Pharr Yarns of North Carolina, its major supplier.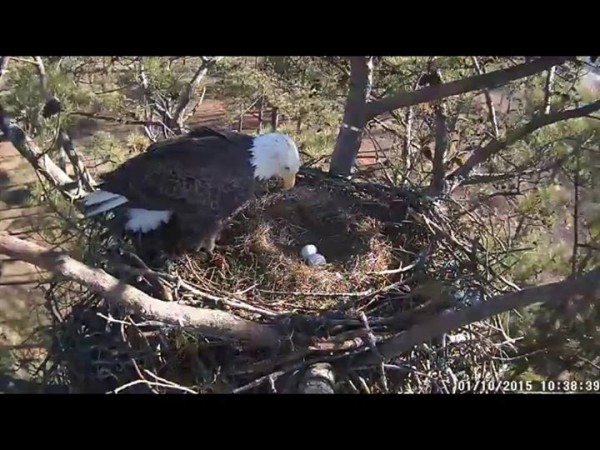 Berry College eagles now have two eggs in the nest.


Every time LU posts something about charter schools, people rush in to dismiss them as detrimental to traditional public education. Some of that comes from ignorance, simply not knowing what a charter school is or can be.
Here's a look at one new Georgia charter school fixing what's educationally broken down in Clayton County.


For today's links and any breaking news, follow the Underground on Facebook or Twitter.