2015
08.06
Great news for Commissioner Heiskell's friends and remaining supporters: Walker County property owners will endure another huge tax increase this fall, thanks to her wild spending and backwards priorities.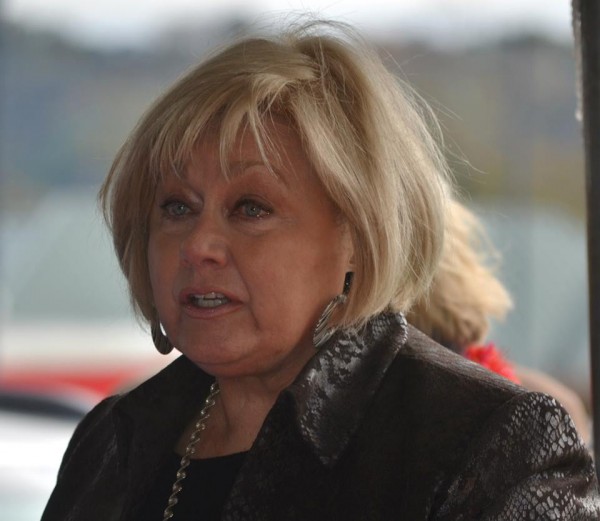 Bebe admits she'll have to raise taxes by at least 1 mil, which is another $1 for every $1,000 your home and land are worth. She says it's not her fault, and she's not wasting money, because there's no money left to waste.
"I'm operating on no money,' she said, 'just in case you think I'm wasting it.'"
She's right about there being no money to waste – she's wasted it all already. The county is facing massive, massive debts because of how much she's blown on special projects we don't need and don't want. She's shedding legitimate public services and cranking up taxes, but but still hanging onto her pets to the end.
Walker can't have a working ambulance service, a full-time library, road repairs, neighborhood dumpsters, running water for Villanow, or open community centers.
But we WILL have a wedding resort farm ($4.3 million lost so far, with more money down the drain every day), a county fair, a bank building, a half-finished walking trail, a shopping center for her friends on Lookout Mountain, and a trolley.
The tax increase won't pay for those things, no, because they were already paid for with loans. This tax increase will only go to cover some of that existing debt (hardly all of it) and allow the county to take out more loans to repay other loans.
"In other words, this would be a loan to pay off a loan to pay off a loan."
Granny maxed out the credit card again, so she needs another card with a higher limit to pay that one off. (Sorry kids, your inheritance is long gone.)
Walker County voters had opportunity to take Heiskell's "card" away in 2012, but the chance slipped away. What can we do NOW? Precious little.
With ONE commissioner, there's no accountability except during elections – and even elections don't undo what's already been done. If Heiskell left office tomorrow, this mess she's made would take a decade to fix. A sole commissioner can drive the government off a cliff because nobody else can hit the brakes.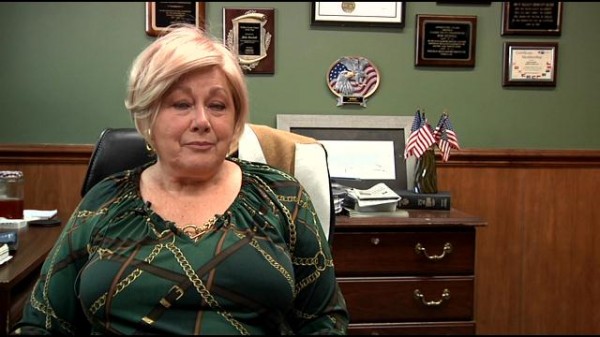 As much as Bebe is to blame for what she's done and continues to do, blame for this tax increase also falls on her supporters, county employees, and vendors who consistently vote for her and prop her up publicly, who kept her in office (and left the card in her hand) in the last election.
Blame also falls on Walker County's elected legislators – Jeff Mullis, Steve Tarvin, and John Deffenbaugh – who have ignored demands for a vote on the outdated, ruinous sole commissioner system.
Thanks to ALL of you Bebe voters. Thanks a whole hell of a lot. YOU bear the blame for this, just as much as she does. But we ALL have to pay the price for your (and her) stupidity and selfishness.




Two more local businesses closing: Charlie's Cafe has shut down, and Sears is done by the end of August.

Per one owner, the decision to close LaFayette's long-struggling Sears franchise was made by Sears' corporate headquarters. The store has started clearance sales now and will be done by August 24th.
Charlie's Cafe on the downtown square has already closed, but is supposed to reopen soon under new owners. The replacement restaurant (name not yet known) will be a meat n three open Tuesday-Saturday. No date yet for the reopening.


Frequent flier (arrest-wise) goes to jail again after claiming he was raped at a local motel.
Drugs? Of course.
WQCH Radio, 08/04/15:

"A LAFAYETTE MAN WAS ARRESTED AT A LOCAL MOTEL SUNDAY, FOLLOWING SOME BIZARRE BEHAVIOR…
"MANAGEMENT AT THE FORMER DAYS INN REPORTED A MAN HARASSING HOTEL GUESTS AND EMPLOYEES, TALKING LOUDLY AND BANGING ON DOORS IN THE EARLY MORNING HOURS.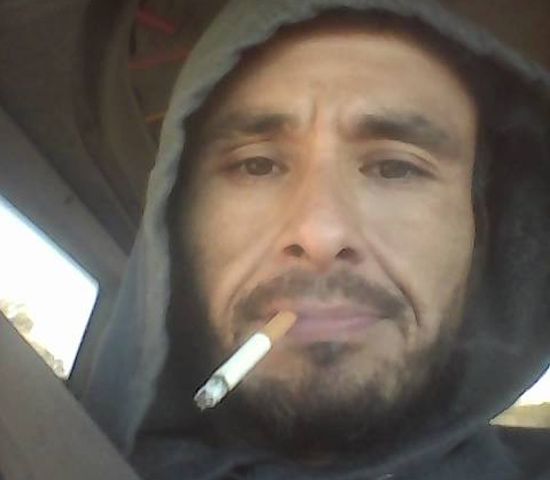 "POLICE RECOGNIZED THE MAN AS 34 YEAR OLD JAMES JOSHUA JACK NEZ, OF LAFAYETTE. WHEN CONFRONTED, NEZ SAID HE HAD BEEN RAPED BY A HOTEL EMPLOYEE AND WANTED A 'RAPE KIT'.
"HIS MOTHER WAS SITTING IN A VEHICLE IN THE PARKING LOT WITH NEZ'S CHILDREN. SHE SAID THEY HAD BEEN WAITING ON THE MAN, TO TAKE HIM TO ANOTHER LOCATION.
"NEZ WAS CHARGED WITH DISORDERLY CONDUCT AND SEARCHED. METH, A SYRINGE AND A GLASS PIPE WERE FOUND ON HIS PERSON. HE WAS ADDITIONALLY CHARGED WITH POSSESSION OF METH.
"WHEN TAKEN TO JAIL AND ASKED FOR INFORMATION ON HIS RAPE ALLEGATION, NEZ REFUSED TO SAY ANYTHING FURTHER."
Nez was arrested in 2014 for hiding from police in an attic with his girlfriend. He went to jail again this year for choking a girlfriend (not sure if it's the same one). How long will he be in this time?



Another Roper job fair, today 9-11 at the plant south of town. Company is hiring for all shifts, bring ID and prepare to be drug tested.
Nissin is also still hiring to replace 30+ people fired last week for failing random drug tests there.


Where is your school board spending facility money this summer?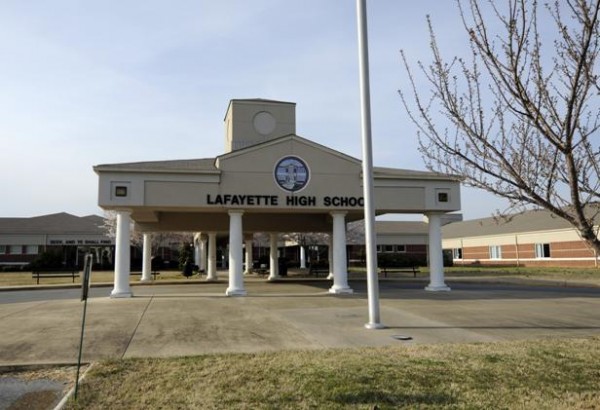 On running tracks, parking lots, tile floors, the ag. barn at LHS, and Gilbert's new health clinic for poor-families.
A little background on some of that, from June:
WQCH Radio, 06/22/15:

"THE WALKER COUNTY BOARD OF EDUCATION HAS SET THE TENTATIVE BUDGET FOR THE COMING SCHOOL YEAR, AT 90.6 MILLION DOLLARS. THE LOCAL TAXPAYER'S SHARE WILL BE 29.7 PERCENT OF THE BUDGET, WITH THE REMAINING 70.3 PERCENT TO BE FURNISHED BY STATE AND FEDERAL SOURCES. THE BOARD WILL APPROVE THE FINAL BUDGET IN JULY.
"IN OTHER BUSINESS, THE SCHOOL BOARD RECENTLY APPROVED REPAIR AND REFURBISHING OF THE TRACKS AT LAFAYETTE AND RIDGELAND HIGH SCHOOLS. COMPETITION ATHLETIC SURFACES WON THE BID AT A TOTAL OF $66,900 FOR BOTH PROJECTS.
"AND THE AGRICULTURE BARN AT LAFAYETTE HIGH IS ON-TRACK FOR INSTALLATION BY BENNETT BUILDING SYSTEMS, AT A COST OF 58-THOUSAND DOLLARS. THE LOCAL SHARE OF THAT PROJECT IS JUST OVER 24-THOUSAND DOLLARS WITH THE REMAINDER COMING FROM A 'YOUNG FARMER' GRANT."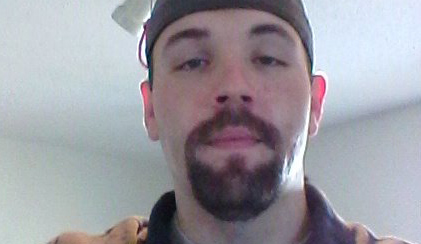 Tyler Middleton arrested for stealing lumber out of a truck. After arrest he was found to be in possession of meth.


In early July, Walker County deputies and GBI agents raided five sites in North Walker, investigating illegal gambling.
Unlicensed coin-operated gaming machines were seized from gas stations, a tanning salon, and a storage barn with Flintstone and Rossville addresses.
Other businesses with gaming machines are not being raided because they're operating within the law, possessing a state license and paying out prizes instead of cash.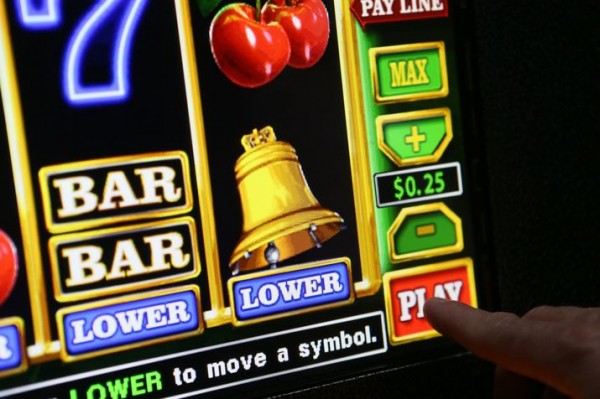 Two years ago Georgia legalized video gambling machines, but only for prizes – not cash payouts. And required operators to have licenses. The purpose was to legitimize, clean up, and tax an industry that existed outside the law for decades.
But those efforts may have done little except make it harder for law enforcement to differentiate between games that operate legally and ones that don't.
This situation of fuzzy laws will only get worse as more gambling is legalized in Georgia.



So what's coming next?
Casino gambling and horse racing are both illegal in Georgia, for now. But executives from MGM Resorts (and three other casino companies) have been checking out sites in Atlanta – including the current Turner Field baseball stadium – with intentions of setting up shop.
If their talks with state political leaders are followed with enough campaign contributions and free dinners via lobbyists (which they're hiring), state law could change in their favor within a few years.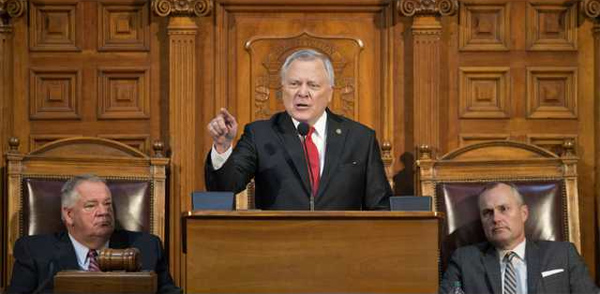 Governor Deal, who was once strongly opposed to expanded gambling, has softened his position. He's not in favor of it, but he's not opposed anymore – which might as well be the same thing.
(Closer to home, Bebe said months ago she was hoping to get a casino in Rossville. We all know she loves to gamble, as long as it's not her own money.)


WQCH Radio, 08/04/15:

"A PHYSICAL ALTERCATION RESULTED IN 'SIMPLE BATTERY' CHARGES LAST THURSDAY, ACCORDING TO LAFAYETTE POLICE.
"ANGELA DIANE ELLINGER WAS ARRESTED FOR HITTING HER NEIGHBOR, ON MAGNOLIA STREET. THE REPORT STATES THAT ELLINGER'S FISTS BEGAN TO FLY THE MINUTE THE VICTIM OPENED HER DOOR. THE RESIDENT FELL ON A TABLE AND THEN TO THE FLOOR, BUT REFUSED MEDICAL TREATMENT WHEN IT WAS OFFERED. POLICE SAY SHE WAS BLEEDING FROM THE FACE.
"NO EXPLANATION WAS GIVEN FOR THE VIOLENCE."
Ms. Ellinger has been arrested at least three previous times in the last eight years for fighting or domestic violence.


Customers of AT&T, Verizon, T-Mobile, Sprint, and other mobile phone carriers were sporadically without service on Tuesday. The companies blamed the outage on a third party business that provides service to most phone towers in the region.


Last year an investment firm controlled by Microsoft billionaire Bill Gates began buying up farmland in south Georgia.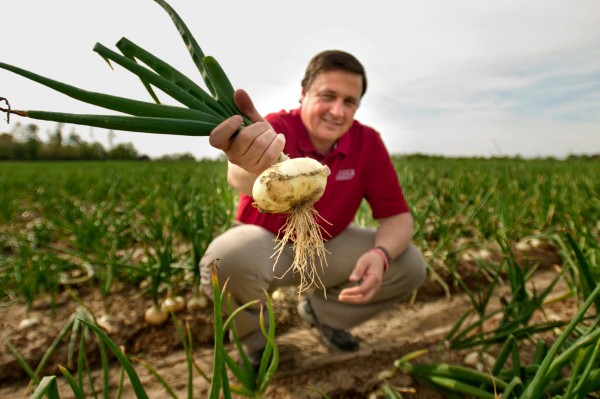 Now one of those farms has been caught trying to pass off regular yellow onions as unique Vidalia onions.
Neighboring farms ratted out the Gates operation, which was then investigated by Georgia in the interest of preserving Vidalia's brand. No fines or punishment was issued, but the fake onions rotted to garbage while the state was checking them out.


For today's links and any breaking news, follow the Underground on Facebook or Twitter.