2015
08.04
LPD officers Nick Terry and Dusty Coker are credited with saving a man's life early Friday morning.
The officers broke into a burning home on Simmons St. shortly after midnight on July 31st, finding Jeffrey Scott Harris passed out on his kitchen floor. They dragged him to safety. Firefighters saved the home from total destruction; Harris is alive, but his current condition has not been released.



Residents of Pear Pine trailer park, the worst place to live in LaFayette, have gone without water service for over a week.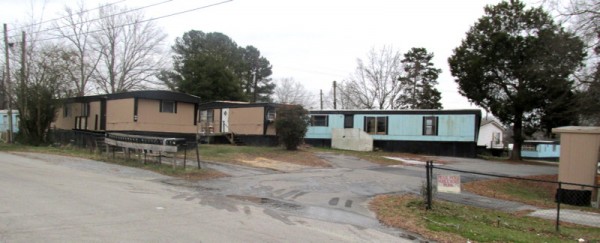 Residents of the ghetto trailer park pay $400 a month for an ancient single-wide and a landlord who turns a blind eye to illegal activities. They're also supposed to get utilities, but water has been cut off because Pear Pine's out-of-state owners are more than $6,000 behind in paying their tenants' combined water bill.
That place has been awful for decades. But that's not the fault of the residents: It was a s***hole when David Coker owned it, and it's gotten even worse since he sold it.
LaFayette could reconnect the water to help those who live there, but that could do more harm than good if it encourages tenants to stay where they are instead of taking their rent money to better similarly-priced places. If the city does restore service, it should be temporary and be accompanied by help finding those who live there a better place to live.
The city has no legal obligation to help those living at Pear Pine, but bears some ethical responsibility for their situation – first because they're citizens of LaFayette, and secondly because the city has never done anything to ensure rental properties are safe to live in.
Once Pear Pine is vacated, LaFayette should begin conducting inspections of rental property – trailers, apartments, even houses – on a regular basis, or when tenants move out. (How did the trailer park change owners several years ago without falling afoul of building codes? Somebody was obviously asleep at the switch.)
The Queen City will never be better than it is when we allow a dangerous, ugly place like Pear Pine Trailer Park to exist and take advantage of the community's poorest families. That's not to say we shouldn't have low-rent housing, but for $400 a month it should be better than this.


Last week Nissin Brake conducted a surprise drug test for all of its employees.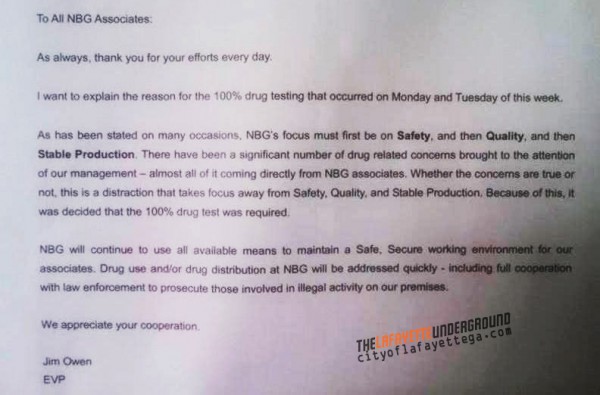 Per this corporate memo, the drug test was prompted by complaints from employees themselves. What's worse than doing a hot, dangerous job with mediocre pay? Doing it next to somebody who's under the influence.
Company insiders say about 30 of the automotive supplier's 300 workers failed the test (or failed to show up on the day it was conducted) and have joined the ranks of unemployment. Nissin is now hiring.
This is one reason why Roper and other large employers can't keep people – too many Walker County residents show up at work under the influence.


In case you missed it: Walker County's ambulance service is being "sold" BACK to bankrupt Hutcheson hospital.


LaFayette City Manager admits much of the city's "recycling" collection has been going into the dump.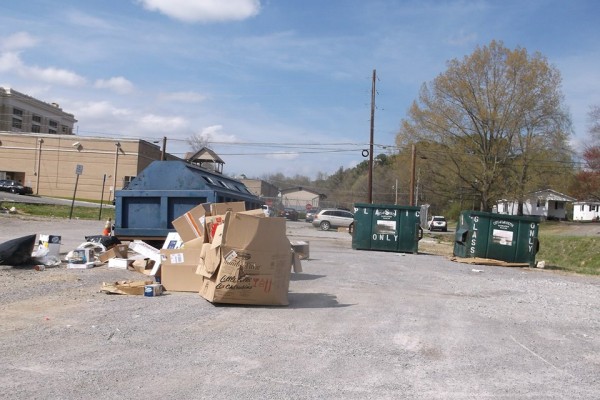 If you've been pulling out glass and plastic to recycle at the city drop-off for the last dozen years, you've wasted your time. That's now, they say, going to change.
"Previously, glass and plastics were placed into the two green dumpsters.
"After learning that the green dumpsters were being sent to the Walker County landfill, Hamilton immediately initiated the change to have the mixed streamed recycling program."
A new recycling container next to the Jail will accept "mixed stream" cardboard, plastic, and glass – ALL of which will now be sorted and recycled. So they say.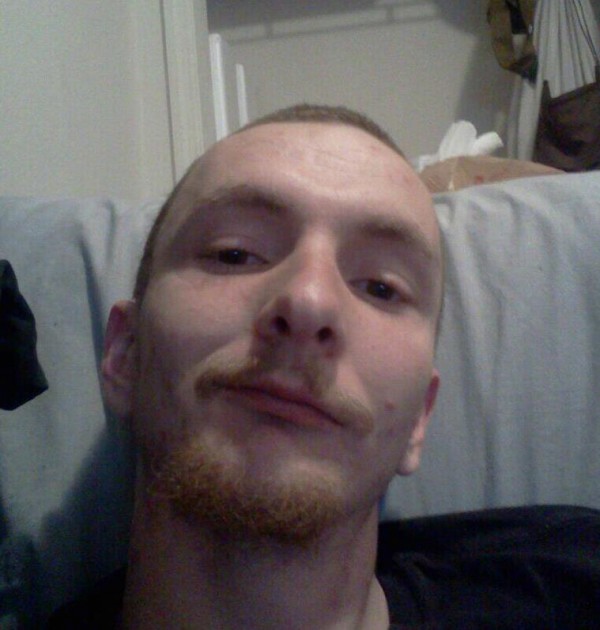 LPD arrested Jonathan Betts in late July for threatening to shoot a city electric worker attempting to disconnect power to his home on North Chattanooga St.
(At one point it was illegal to disconnect electric or gas service during summer and winter months, not sure why the attempt was being made – but that doesn't justify threatening to kill a utility worker.)


New hours for local libraries: LaFayette will now be open on Saturdays again, from 10 to 2. Branch will still have no Wednesday hours and will only be open three hours on Fridays.
Rossville is expanding its hours and will now be open Saturdays as well.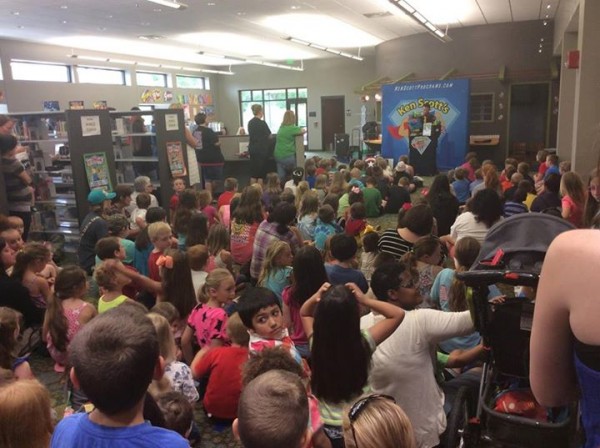 LaFayette hasn't been open on Wednesday in a while, the Saturday hours are coming from Thursday and Friday's hours.
It's almost impossible for a library to benefit kids after school starts if the library is almost exclusively open during school hours. This should be great for families with kids once school starts back.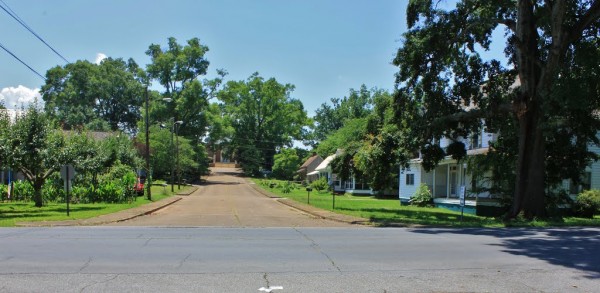 Trion is working to legalize beer and wine sales inside city limits. The city is currently "dry" and blames the alcohol ban for a lack of convenience stores.


Walker County arrests, July 13-19.
"HARDEY JOSEPH CONAN WM 22 Officer DAVIS SEXUAL EXPLOITATION OF CHILDREN – FELONY (8 COUNTS)"
First we've heard of that one. Wonder why there's no follow-up report?
Arrests, July 16-22.
Arrests, July 23-29.
Plus: Cathie Carter of Chickamauga arrested for stealing over $10,000 from TennCare by claiming she lived in Tennessee.

And Garry Dee Bradley of Layton Lane LaFayette, arrested in Chattooga County on "peeping tom" charges.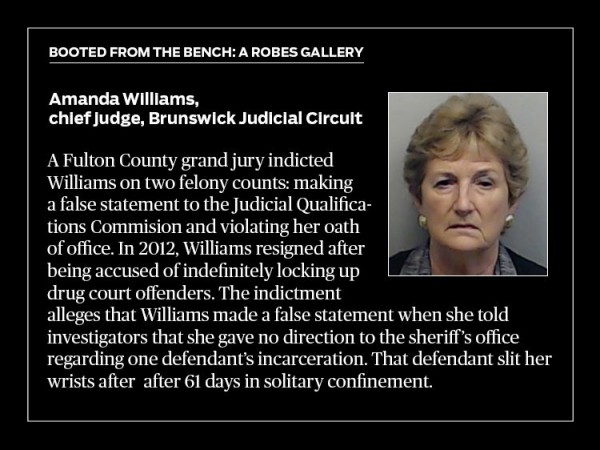 Some 60 Georgia judges have resigned in the last eight years while being investigated for ethical violations.
Maybe someday they'll get up to checking out Walker County.


Former Hays Prison inmate sues state, prison leaders for allegedly allowing him to be brutally raped during his time behind bars.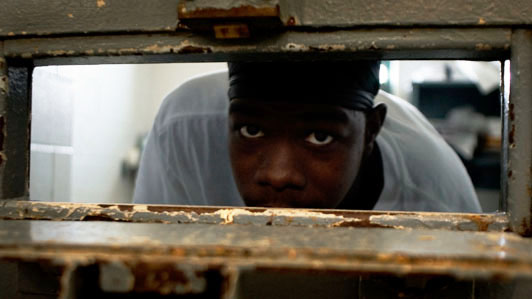 Alfred Days says he was targeted by other inmates for refusing to sneak in contraband, and the troubled institution's guards turned a blind eye to what was going on. [Inmate depicted is NOT Days.]


Another speed limit increase on Hwy 27. Speed limit raised from 55 to 65 on a stretch of the state road between Gore and the Chattooga/Floyd line.
A section of 27 between LaFayette and Trion was raised to the same speed while ago.


So you still don't see anything wrong with prison inmates having phones?
Two Georgia inmates busted for running an Alabama/NWGA/Chattanooga meth ring, from behind bars, using smuggled cell phones. Drug ring involved at least eight people on the outside taking directions from imprisoned illegal immigrants.


A Habersham Co deputy involved in a no-knock raid that nearly killed an infant last year now faces federal charges.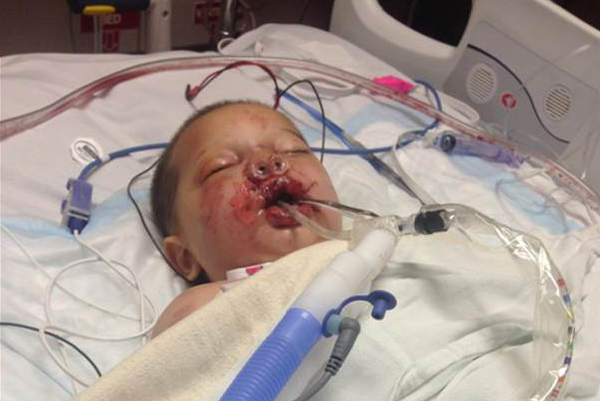 US Attorneys say ex-deputy Nikki Autry violated the Phonesavah family's civil rights when she supplied allegedly false information to obtain a warrant on their home, which resulted in the raid.
Autry's lawyer says she didn't intentionally lie; she and other officers involved were cleared by a local grand jury last fall. Georgia won't give justice but the fed might, at least with one of the people responsible.


The city of Cumming, GA. has been ordered by a judge to pay $200,000 for removing a blogger trying to video a city council meeting.
All city/county state meetings fall under Georgia's open government law, accessible to anyone (even those with cameras), but the blogger had to file a federal lawsuit to get anything done.


Did you know, Georgia can fine you $500 and put you in jail for five years for selling home teeth-whitening kits?
With laws like that, why does anybody still think this is a politically "conservative" state?


For today's links and any breaking news, follow the Underground on Facebook or Twitter.