2017
01.31
Since taking office four weeks ago, what's new commissioner Shannon Whitfield been up to?
He's hired and fired a few county employees, created two new positions inside his office, tried to move meetings to an illegal location, found the county's got a lot of debt (dur), and took out a Bebe-esque loan backed by next year's tax revenues.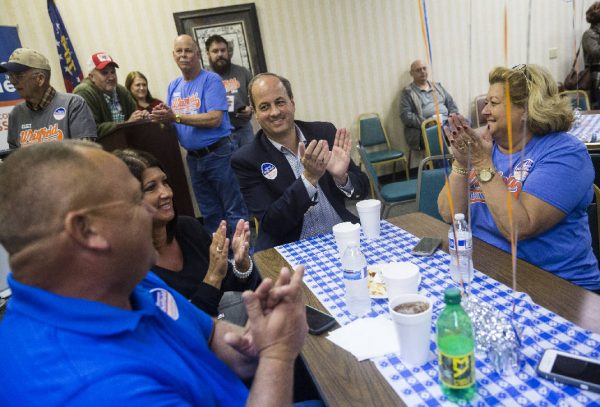 Gone are ex-convict county attorney Don Oliver and his assistant (replaced with a $125-per-hour lawyer on call), 911 director David Ashburn (replaced by Blake Hodge), County Clerk Bridget Garrett (replaced by Becky Wooden) and a number of lower level county employees who left with Heiskell or retired and weren't replaced.
Whitfield hired Goodwill retiree Sharleen Robinson for a new position handling human resources. That's a good move, because Waker County is in a bad place with employee training, benefits, and pay. It's going to take a real expert to sort that out, and Robinson may be the expert we need. It's a high paying job that should save money in the long run.
Less clearly needed is a county Public Relations person. Whitfield appointed Channel 12 anchor Joe Legge to be his "PR" guy – basically a poop polisher, a new job to make the Commissioner look good in the media and communicate with the voters – something Shannon apparently has trouble with on his own.
Legge seems well qualified for that role, but what we'll be paying him to write press releases and post on the county Web site would do a good bit of road work.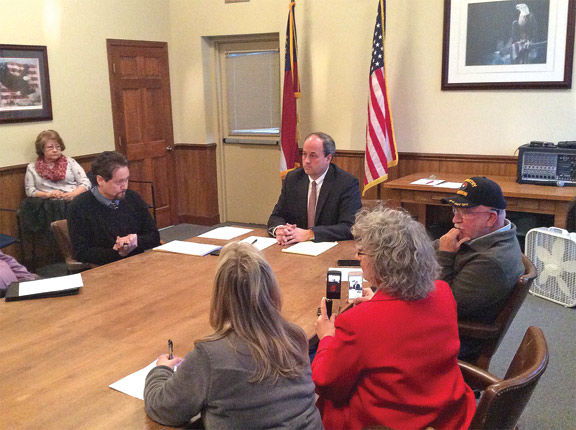 An early statement from Whitfield said he would be moving commissioner meetings to the Civic Center, making them easier for his supporters in North Walker to access (and a bit harder for those of us in LaFayette.)
Turns out that's against state law, and he has to have commissioner meetings where they've always been: in the commissioner's office.
WQCH Radio, 01/23/17:

"WALKER COUNTY COMMISSIONER SHANNON WHITFIELD SAID HE MADE A 'ROOKIE MISTAKE' IN SAYING EARLY-ON THAT HIS MEETINGS WOULD BE HELD AT THE WALKER COUNTY CIVIC CENTER IN ROCK SPRING. HE SINCE LEARNED THAT BY LAW, THE REGULAR BUSINESS MEETINGS OF COUNTY GOVERNMENT MUST BE HELD IN THE COUNTY SEAT: LAFAYETTE."
Now the Commissioner is looking for a waiver to hold them in the LaFayette library where there's more space, which seems like a better idea than the Civic Center.
As for moving meetings to the evening as promised during the campaign, Whitfield DID set his official schedule for Thursday evenings every-other week. But his first actual meeting was "special," called on short notice and held on a Tuesday afternoon.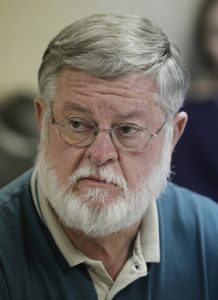 Whitfield defeated Bebe Heiskell's apparent plan to create a job for herself at the Water & Sewer Authority by pushing John "Damn Fine Job" Culpepper off that board to make a seat for himself. (Turns out Culpepper would have been done in May anyway, but it's a small victory.)
Whitfield also did something he and many others (including LU) have criticized his predecessor for: took out a loan to pay this year's bills, which will be repaid with next year's tax revenue.
To his defense, Heiskell already blew through most of this year's money and didn't leave many options other than another loan – but if she was still commissioner, he'd certainly be attacking her for doing the same thing.
At least this year's loan will be a lower rate through the Bank of LaFayette, but the taxes we paid in December are gone and next December's are mostly committed to paying back this loan – unless he raises taxes. Which he most certainly will have to do.
Whitfield can complain about the condition Bebe left the county in, but he's got little room to talk considering how he backed her politically until mid-2015 and refused several opportunities to help bring sole commissioner government to an end.
He can point fingers but he bears much of the blame for this, as does anyone else who supported Heiskell beyond the point where reasonable people saw how terrible she was.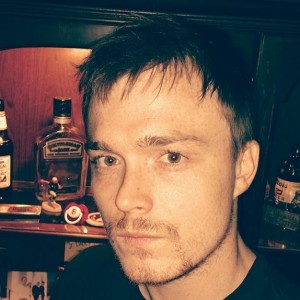 Investigators have officially determined Candace Hankins was pregnant at the time of her death, so alleged killer David Ryan Walker now faces an additional charge of feticide.
As yet there are no theories about his motive in allegedly killing her (and his unborn child). Results of his drug tests, and drug tests performed on Hankins' remains, won't be back for months.
Walker has been behind bars since the murder occurred on January 15th.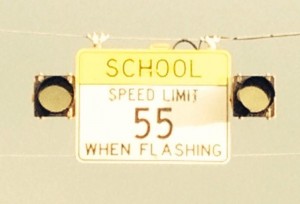 After fourteen accidents in three years, the dangerous intersection in front of Saddle Ridge School has finally gotten attention – from both the media and the state.
Parent complaints have gotten a response from the school board, and GDOT now says a traffic study is being done in advance of maybe getting a signal put in on Highway 27.
Will this result in safety upgrades, or is the state just playing more games?


Wednesday an elderly man drove his truck through the front of Summerville's Advanced Auto Parts.
A deputy was talking to the man when it happened because he'd already been reported as a "suspicious driver."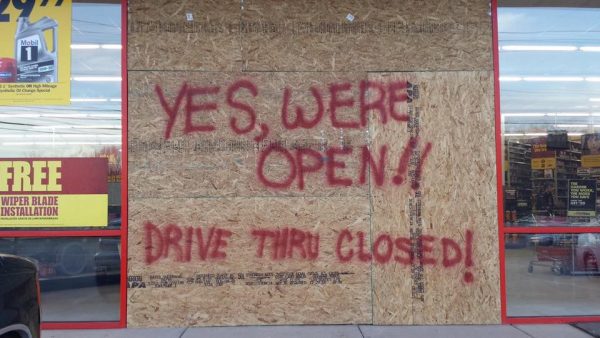 No charges were filed – but it's time to take away somebody's keys.



Drug police arrested four last week after allegedly finding a three year old child in a home filled with marijuana smoke.
A probation officer's visit to Roundpond Road resulted in a DTF bust netting marijuana, hash, meth, and a suspected drug yet to be identified.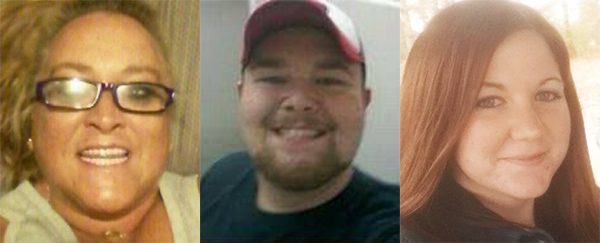 Jailed are Lanie Sue Webb (50), James Wayne Webb (27), Roy David Queen Jr (23) [not depicted] and Alexandria Deziree Dill (21).
Plus: Walker County jail bookings – January 12-18, January 19-25.



Thursday night Wesley Weldon, wanted on a charge of attempted murder in Catoosa County, was apprehended in Rossville by federal officers using armored vehicles.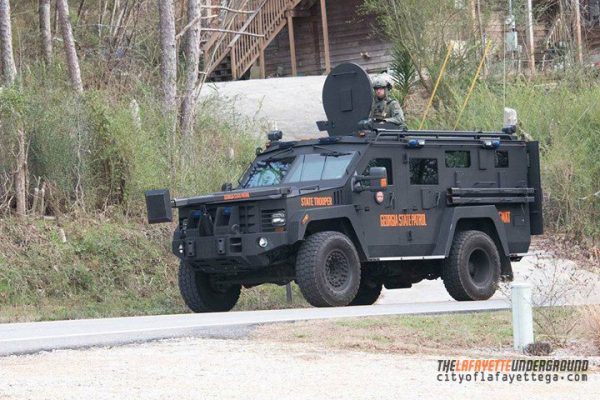 [Exclusive photo made for LU by W&B Photography]
Weldon allegedly kidnapped and beat up a man earlier in the month, leading to a multi-state investigation involving a handful of law enforcement agencies.
Mr. Weldon has been arrested previously for drugs, theft, and assault. Drug evidence found in his home two years ago disappeared in an unsolved "burglary." He was arrested again for a shooting last August and was almost immediately released on bond.
He is, you may recall, the brother of former Catoosa legislator Tom Weldon and son of ex-county hospital authority head Dr. Darrell Weldon.
Now that his lawyer brother's not in the state legislature and his dad isn't in charge of Hutcheson's board, maybe he'll stay behind bars longer than five minutes.


In addition to being named one of Georgia's 100 most powerful people, Senator Jeff Mullis is the state's second highest recipient of political funds from PACs.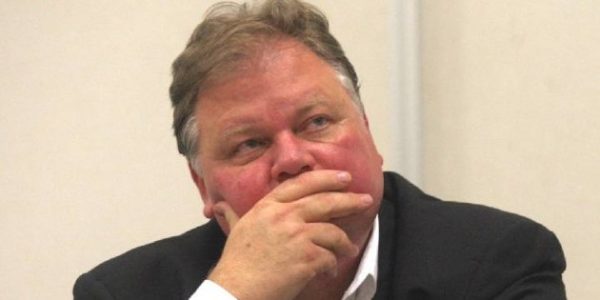 He raised over a half million dollars in 2016 to defeat a challenger whose total donations barely reached four figures. Most of that money, as usual, comes from out of district and out of state.
Still wonder why he doesn't listen to his own constituents?


Back in October state investigators raided the Chevron station on North Main for illegal gambling.
Finally, after waiting three months for the owner to return to the country, an arrest has been made in the case.
WQCH Radio, 01/23/17:

"AN ARREST HAS BEEN MADE IN THE ILLEGAL GAMBLING OPERATION FOUND INSIDE A LAFAYETTE CONVENIENCE STORE. IN LATE OCTOBER LAST YEAR, POLICE RAIDED THE CHEVRON STORE AT THE INTERSECTION OF NORTH MAIN AND HENDRIX. GEORGIA LOTTERY OFFICIALS PULLED THEIR MACHINES FROM THE STORE AFTER COMPLAINTS SURFACED THAT EMPLOYEES WERE ILLEGALLY MAKING CASH PAYOUTS TO CUSTOMERS.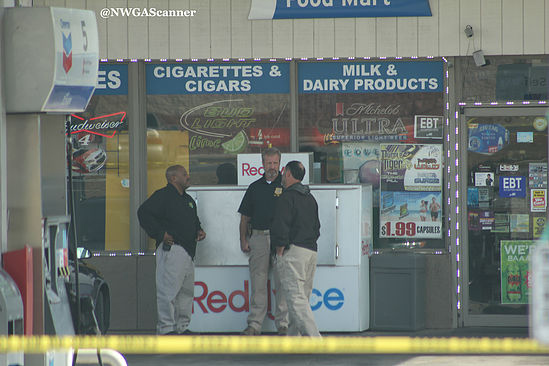 "POLICE CAPTAIN STACEY MEEKS SAID A FELONY WARRANT FOR THE OWNERS ARREST HAD BEEN PREPARED WEEKS AGO, BUT HE WAS OUT OF THE COUNTY. THIS WEEK, 50 YEAR OLD BARBER NMN KHAN TURNED HIMSELF IN ON A CHARGE OF ILLEGAL COMMERCIAL GAMBLING. MEEKS SAID THAT KHAN IS A NATIVE OF PAKISTAN, IN AMERICA ON A CANADIAN VISA. HE REPORTEDLY LEFT THE UNITED STATES DUE TO A FAMILY ILLNESS IN HIS NATIVE COUNTRY.
"MEEKS SAID LOCAL POLICE HAVE HAD NO FURTHER COMPLAINTS ON THE BUSINESS SINCE THE RAID LAST YEAR, AND THE LOTTERY MACHINES HAVE NOT BEEN RETURNED TO THE BUSINESS. THE GBI, DRUG TASK FORCE AGENTS, REPRESENTATIVES OF THE GEORGIA LOTTERY CORPORATION AND THE STATE DEPARTMENT OF REVENUE ASSISTED LOCAL POLICE IN THE INVESTIGATION."
Seems like the gambling isn't so much a problem as having a guy here in this country from Pakistan on a Canadian visa, living in the area long enough to own this store for years and come and go back to Pakistan anytime he wants.
Shouldn't the illegal gambling charge impact him sticking around? But what do we know…


It's one thing to get fooled with a counterfeit bill, but this is more obviously fake than a cheap copy.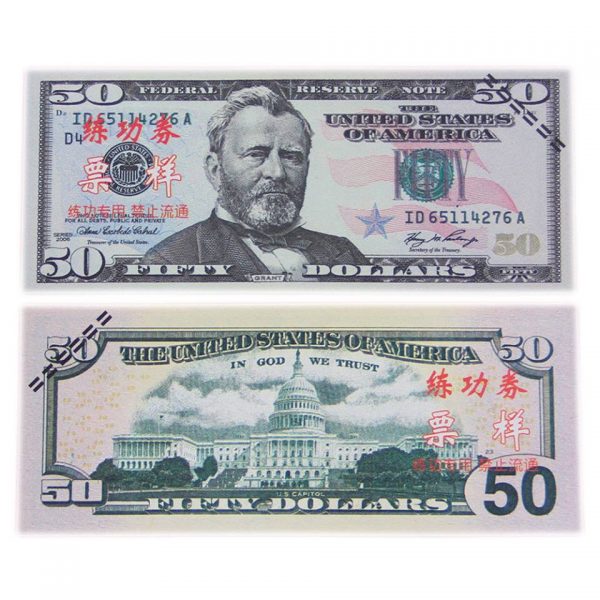 These are produced to help Chinese workers understand how to accept American currency in their stores, but can be purchased online easily.
It's not a problem, unless you don't glance at the money before accepting it – which somebody seems to have done:
LaFayette PD Facebook, 01/26/17:

"The LaFayette Police Department would like to make the public aware of counterfeit US currency in the area. A counterfeit $20 bill was turned over to the police department today. The counterfeit bill is used to train Chinese bank tellers about US currency. Business and individuals are advised to check any currency for the Chinese markings. Attached is a picture depicting the Chinese markings shown on the bills."
Look at the cash for half a second before you take it. Gesh.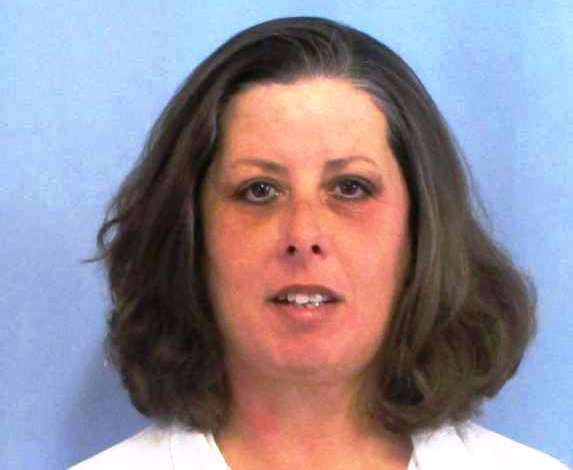 Judith Ann Neelley, a convicted murderer who killed a girl from LaFayette three decades ago, has won a legal battle in Alabama and will have another chance at being paroled.
Neelley and her now deceased husband kidnapped, tortured, raped, and killed two girls in the early 80's. Their first victim was 13-year-old Lisa Ann Millican of LaFayette, who they picked up in Rome and murdered in Alabama.
Neelley was originally sentenced to die but had her sentence changed to life in prison by Alabama's governor in 1999, shortly before she was scheduled for execution. (Her husband died of natural causes, still behind bars.)
The latest development in Neelley's legal case is a court battle to get permission to start another court battle. The odds of her actually being released are very very slim, and if it happens it won't happen for many more years.


The General Assembly hasn't approved funds for a new State Supreme Court building yet, but the state has already set a date to implode an old structure where the new court is expected to go.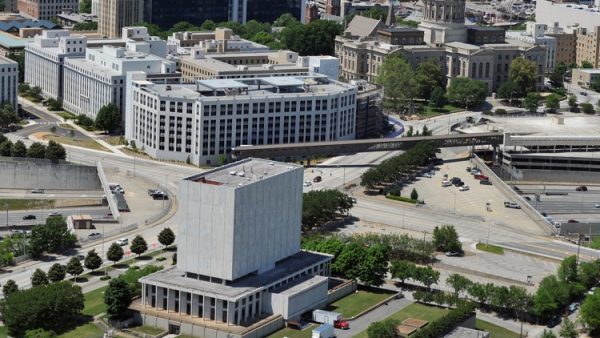 Georgia's former state archives building in Atlanta will be blown up on March 5th.
The facility proposed to take its place is expected to cost over $100 million – one of Governor Deal's final-term priorities.
That $100 million would fill a lot of potholes.


If you vote in Center Post, changes may be coming to where you cast a ballot.
Walker County's elections board announces plans to relocate the Center Post precinct from the community center on Hwy 337 to the fellowship hall of Walnut Grove church, located near Hwy 27.
The reasoning for this proposed change is to put the voting location more in the center of the precinct.
A public meeting to discuss it will be held at the Courthouse, 8:30 AM on February 10th.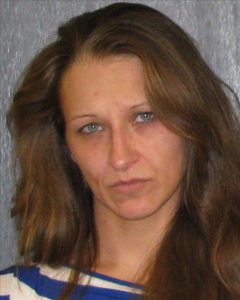 Valorie Leanne Richmond of Whitfield County recently appeared in court in Chattooga County to take a plea on drug charges. But she wasn't allowed to plea, because she showed up high as a kite.
After several hours of resisting, Richmond took a pee test and was found to be under the influence of "several illegal substances" – putting her back behind bars. [Photo from an earlier unrelated arrest in another county.]


Five Star Food Service has bought out another competitor: Southern Coffee Service.
Both catering/vending operations are headquartered in Chattanooga.
Five Star bought LaFayette-based Restaurant Enterprises from the Ledbetter family in 2012.


In November, Walmart Corporate flew Hoyt Williams of Trion to their offices in Arkansas to honor him for Veterans Day.
The nonagenarian WWII veteran, former Trion Mayor, and retired business owner has been employed by the retailer almost three decades and still works full time at the Trion store.
Walmart put together this video/commercial about Williams when he was being honored.


"A man convinced against his will,
Is of the same opinion still."


For today's links and any breaking news, follow the Underground on Facebook or Twitter.