2015
03.23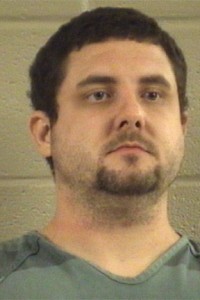 Police say Friday's chase from LaFayette to Tunnel Hill cut through Woodstation, Rocky Face, and neared Varnell, often reaching speeds of 90 MPH or more.
Charles Nathan Burgess, who fled after stealing a truck, remains in the Whitfield jail facing 11 charges, including several for the chase and for drugs. (He was allegedly messed up on Meth during the chase.) He will be charged with more crimes once he's back in Walker.
Linked report says he went from highways 151 to 201, which means he had to cut through Nickajack over Taylor's Ridge. That's about the worst road you could possibly choose for a high speed chase.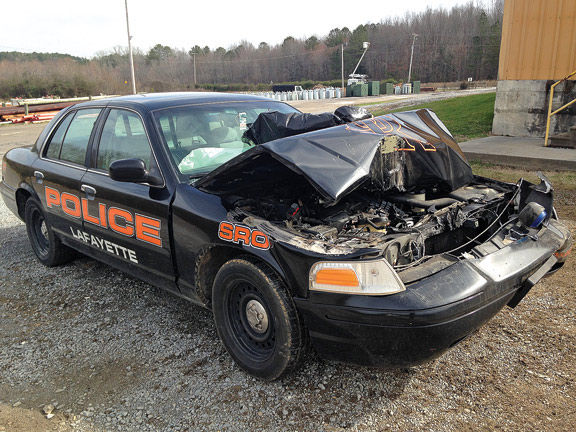 The city wasted no time in replacing Skipper Dunn's wrecked patrol car. Insurance will cover some of this, presumably?
WQCH Radio, 03/21/15:

"IN A CALLED MEETING TUESDAY NIGHT, THE LAFAYETTE CITY COUNCIL AGREED TO REPLACE A POLICE CRUISER, WHICH WAS TOTALED IN A WRECK LAST WEEK. THE PURCHASE OF A 2014 DODGE CHARGER WITH POLICE PACKAGE WAS APPROVED AT THE STATE BID PRICE OF $23,136."
Judging by the outgoing vehicle's age, it probably has 700,000 miles on it and was going to need replacement soon anyway. Fortunately the city has money in reserve now and isn't forced to take out high-interest loans or sell bonds to cover emergency equipment purchases.
"THE COUNCIL ALSO FORMED A COMMITTEE TO UPDATE THE CITY'S SOCIAL MEDIA POLICY. AS CURRENTLY WRITTEN, IT PREVENTS MOST EMPLOYEES FROM CONTRIBUTING CITY NEWS ON THE INTERNET.
"CITY MANAGER DAVID HAMILTON SAID HE, THE CITY I.T. SPECIALIST – SCOTT UNDERWOOD, THE CITY ATTORNEY AND SOME DEPARTMENT HEADS WILL GATHER TO FORM A NEW SOCIAL MEDIA POLICY FOR COUNCIL APPROVAL.
"THE CITY PLANS INITIALLY TO CREATE A NEW FACEBOOK PAGE FOR THE CITY RECREATION DEPARTMENT, IN ORDER TO COMMUNICATE WEATHER DELAYS AND SCHEDULED TIMES OF GAMES AND EVENTS."
Would it be more beneficial to have a separate page for the rec. department (LPD, Downtown Development, Chattooga Academy, and the city's general government already have their own FB pages) or to just give someone in the rec. department permission to post on the city's existing main Facebook?
At least these things are being considered. We've finally moved the city council out of 1995.


State Rep. Tom Weldon of Ringgold tells authorities missing evidence in his brother Wesley's February drug arrest must have been stolen by "burglars."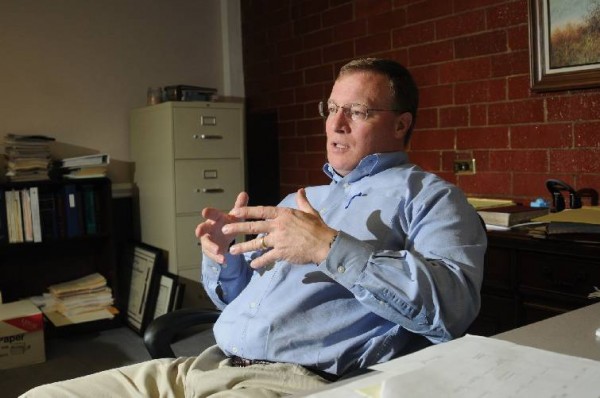 Catoosa law enforcement officers have no reports or records of any burglary at the home involved; will they buy the story or will the legislator's family be treated like anyone else would be in the same situation?
Like LU said last week, there's nothing fishy AT ALL with this situation.


Looks like Summerville will be getting a Tractor Supply Store, in the old Bi-Lo site next to Marvin's.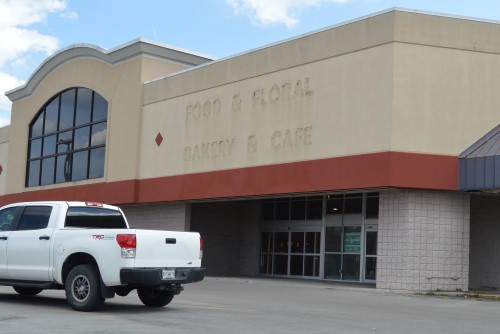 That would also very likely mean LaFayette will never get one, they'd be too close together. A LaFayette location would probably compete too much with their Fort O. store but one in Summerville would get any business in this area not willing to drive to Fort O. plus Chattooga, some of Lookout Mountain, and a bit of Alabama.
Makes good sense.


Thomas Jack Hixon of Chickamauga, age 20, has pled guilty to "attempted computer tampering" in Alabama. He faces five years in jail and a thousand dollar fine for attempting to access the NCIC database while pretending to be a police officer.
Hixon is the first person convicted under Alabama's new "digital crime" act.


Closer to home: Latest local arrests and jail bookings, March 12-18.
Alleged child abusers, wife-beater cop, druggies, Post Office key stealer, car-sitter-inners, and other various accused criminals already picked apart on LU.



Roper will have a job fair this upcoming Friday at the Chattooga Co Civic Center in Summerville. Company is seeking to hire 80 new workers; pay begins at $12.30 / hour.


Latest local food facility health scores:
Pigeon Mtn Country Store (Kensington): 99
Pie Slingers: 99
LaFayette Golf Course (cited for dirty dishes in hand sink, medication stored with food, utensils stored wrong): 91
Phibbs Bar (Cited for person in charge not being health certified, improper knife storage, expired orange juice, no hand washing signs, person in kitchen wearing bracelet): 88
Penfield Christian Home (Cited for blocked handwash sink, chemical labels): 88

LaFayette's municipal effort to raise $10,000 for restoration of a 1926 fire truck has been boosted by a $2,315 gift from descendants of the man who first operated it.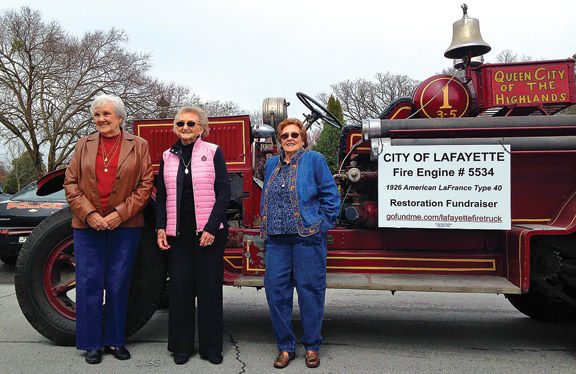 The 88-year-old hand-cranked vehicle was LaFayette's first motorized fire engine.


Georgia and nine other states are launching programs to help food stamp recipients get job training. New initiative is funded by the federal government, and comes along with a 1% cut in overall food stamp funding.
Stamp recipients will so far not be required to take the training, only have it made available to them. (Georgia's "work plan" tools will mostly be online.)
An estimated 20% of the nation's 45-million food stamp beneficiaries are considered physically capable of working a job; the rest are elderly, handicapped, or children.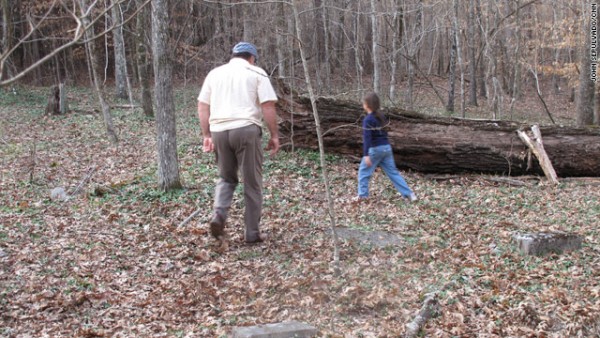 The Gore community, on the other side of Summerville heading towards Rome, features the rarest of southern historical sites: an intact, marked black cemetery dating back to before the Civil War.


This month's Emergency Services "Lunch and Learn" session will focus on future plans for the county's emergency fire and ambulance services. Wednesday morning at the fire department HQ on Alex Drive.

For today's links and any breaking news, follow the Underground on Facebook or Twitter.