2015
03.19
Latest on the Pledger Parkway child abuse case.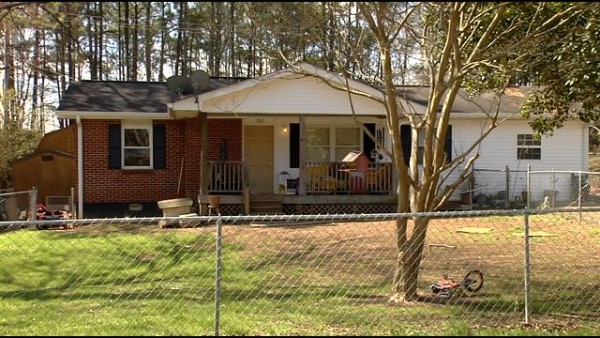 Police indicate the 9-year-old boy at the center of abuse charges was treated worse than other children in the home; seems he was abused because he wasn't part of the family, only staying with the people now arrested for mistreating him.
Gilbert employees began reporting abuse to DFCS in November but the child wasn't removed until January. Action took 13 calls to DFCS from the school plus a call to LPD.
Neighbors told Channel 3 they didn't call DFCS because they saw caseworkers visit the home and thought the agency was already handling the situation. So something WAS seemingly done, since neighbors saw DFCS caseworkers coming around. But whatever was done wasn't sufficient.


Another sad story about a child – this one not related to abuse:
WQCH Radio, 03/17/15:

"SEVERAL AGENCIES ARE CONDUCTING AN INVESTIGATION INTO AN INFANT DEATH, REPORTED IN LAFAYETTE ON MONDAY AFTERNOON.
"POLICE SAY A BABY SITTER CALLED FROM HER RESIDENCE ON EAST AVENUE IN CIRCLE DRIVE, TO REPORT THAT SHE DISCOVERED THE 2 MONTH OLD WAS NOT BREATHING. EMS TRIED TO RESUSCITATE THE CHILD ALL THE WAY TO HUTCHESON MEDICAL CENTER, WITHOUT SUCCESS.
(Initial reports describe the home as a babysitter's house, but a later post from Channel 3 says the East Ave. house operates as a daycare center.)
State law requires GBI involvement any time a child dies for unclear reasons. Investigators wait on autopsy results to make a final conclusion, but say everything so far indicates the child died of natural causes.
Sympathy and prayer extended to all involved.




CatWalkChatt has a poll asking which form of county government people prefer.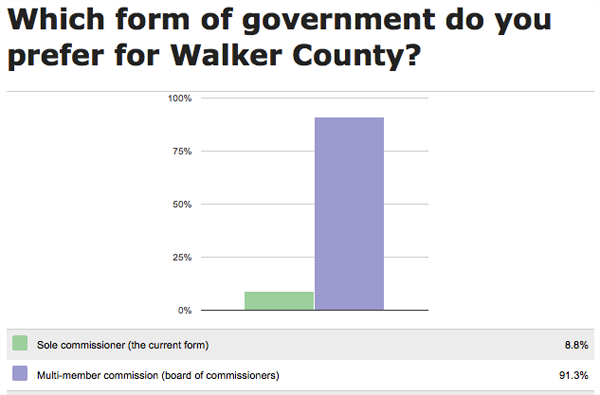 As this is written, the survey shows overwhelming support for a change to multi-commmissioner government. The vote isn't official or binding in any way, but does indicate the issue was hardly "settled" by Saturday's Republican Convention decision not to let voters have a say on their form of government.
Overwhelming demand for change is exactly why the Powers that Be WON'T allow a vote on this controversial topic, because they know how the vote would end up.


In case you missed it: Walker County Sheriff's Detective fired Tuesday for domestic abuse. Is the Sheriff's Office finally starting to take officer-involved crime seriously?
LU report updated with official information from the Sheriff's Office and another detail exclusive to the Underground.



Suspicious activity at LaFayette Post Office:
WQCH Radio, 03/18/15:

"LAFAYETTE POLICE ARE INVESTIGATING A CASE INVOLVING AN EMPLOYEE OF THE LAFAYETTE POST OFFICE. 48 YEAR OLD TERESA SUE SWIGER WAS CHARGED WITH THEFT BY TAKING MONDAY AFTERNOON.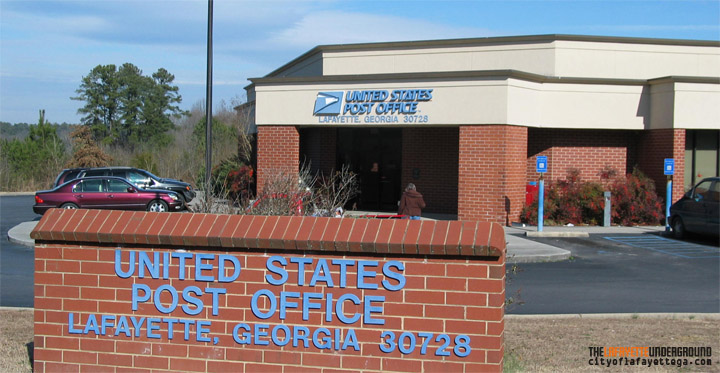 "POLICE SAY THE LAFAYETTE POSTMASTER REPORTED THAT SHE LEFT HER KEYS ON THE COUNTER, THEN NOTICED THEM MISSING. SHE LATER ASKED SWIGER IF SHE HAD THEM AND THE EMPLOYEE PRODUCED THEM FROM HER POCKET.
"SUSPICIOUS, THE POSTMASTER CONTACTED A LOCAL HARDWARE STORE AND CONFIRMED WITH THE MANAGER THAT A WOMAN HAD BROUGHT THE KEYS IN, ASKING THAT TWO OF THEM BE COPIED. THE STORE REFUSED THE ORDER. POLICE SAY THE KEYS THAT WERE TO BE COPIED OPENED THE POST OFFICE CASH BOX AND PERSONNEL FILES.
"IN ADDITION TO THE LOCAL THEFT BY TAKING CHARGE, LAFAYETTE POLICE ALERTED FEDERAL POSTAL INSPECTORS TO SEE IF THEY WANT TO FOLLOW-UP AS WELL."

Ever buy a vehicle from Truck Town in Summerville?
GBI raided that business yesterday, for reasons not yet announced. Sources suggest the company is suspected of odometer tampering or selling vehicles with hinky VIN numbers.


On February 13th, Catoosa law enforcement arrested Wesley Weldon on drug charges. Officers forgot a camera used to document the crime scene, and couldn't find it or the photos four days later when they went to fetch it.
The controversial part? Weldon's brother Tom is an attorney and a state legislator. His father is Dr. Darrell Weldon, chair of the Hutcheson board.
But don't worry, Catoosa's sheriff says they're sure this won't interfere with the case. Not a conflict of interest or suspicious at all, move along.
(This needs to be investigated and prosecuted by a law enforcement agency not located inside Weldon's district.)


A lawsuit has been filed against Whitfield County on behalf of a man arrested for cursing repeatedly during a call to 911 back in 2013.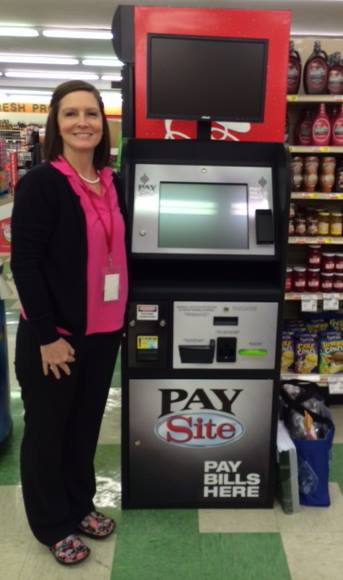 NGEMC announces new self-serve payment terminals in several local Shop-Rite stores, including LaFayette. The terminals are also required for direct payment in NGEMC offices. (Customers still have the options of paying through the mail with a check or online.)
Have you tried it yet?


Georgia keeps raking in the dough – through taxes.
The state's revenue from personal income, business income, and sales taxes are all up quite a bit compared to last year.


For today's links and any breaking news, follow the Underground on Facebook or Twitter.