2016
12.31
Today is Bebe Ann Heiskell's final day as Walker County sole commissioner.
She took office on January 1, 2001 and leaves on December 31, 2016. Sixteen years, or exactly 5,844 days, in power.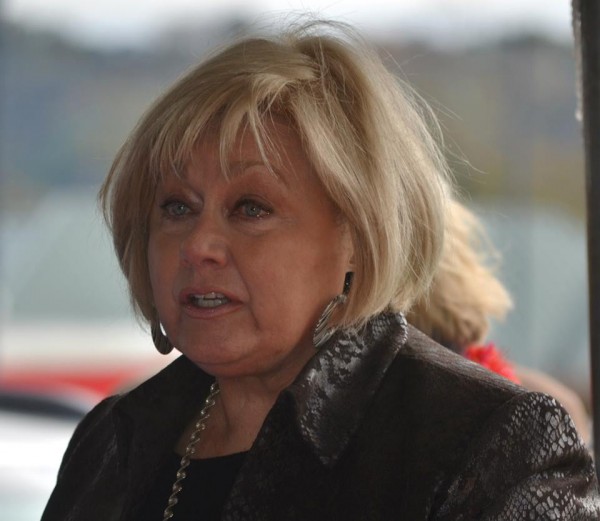 During her four terms, Bebe Heiskell raised taxes at least five times, bought and then sold a county ambulance service, watched Hutcheson crumble to dust, created government jobs for relatives and friends, hired a convicted drug dealer to serve as county attorney, abused the county's tax exempt status, wrecked her county owned vehicles at least a half-dozen times, spent over $8 million buying farmland, gave county buildings and a thirty-year tax to the Development Authority for a $10-million loan, ruined the county's credit rating, bought a trolley, attempted to kill Waker Transit, spent untold hundreds of thousands on pet projects for a single politically-supportive family, watched the county's roads and bridges go to hell, was compared to TV's Boss Hogg by the Wall Street Journal, and was seen on several occasions drunk in public.
Among many other things.
All with minimal accountability as sole commissioner – a system of government that went out with powdered wigs and buggy whips, used today by only nine counties in the nation yet still supported by many in the State of Georgia.
Heiskell was hailed as Walker County's savior when she first took office, won reelection handily in 2004 and 2008, squeaked out another win by only 214 votes in 2012, and finally lost this year's reelection bid in a landslide to Shannon Whitfield – who supported her himself until 2015.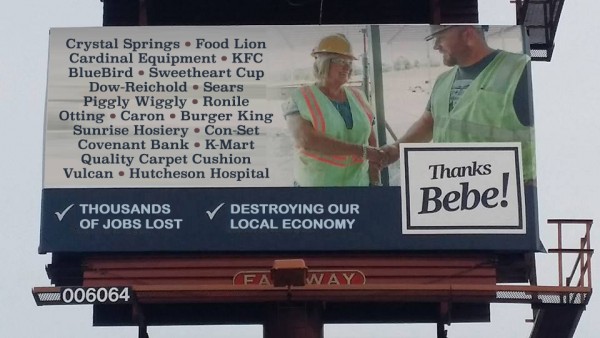 On December 27, LU asked Facebook readers to reveal what they would say to Heiskell if she was sitting in front of them.
Those comments were a mixture of resentment and relief, many of them brutal: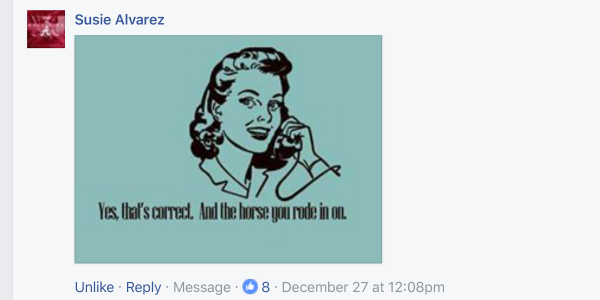 Many simply said "Bye, Felicia" – a phrase snagged from a 1995 movie that has become a popular meme, essentially a dismissive term for an unimportant woman best forgotten.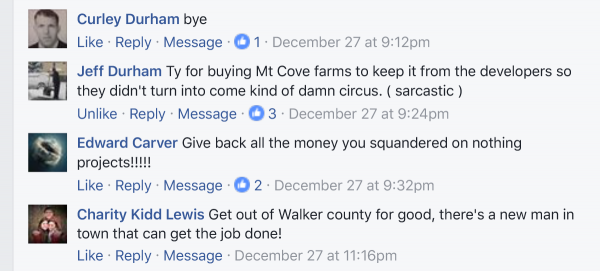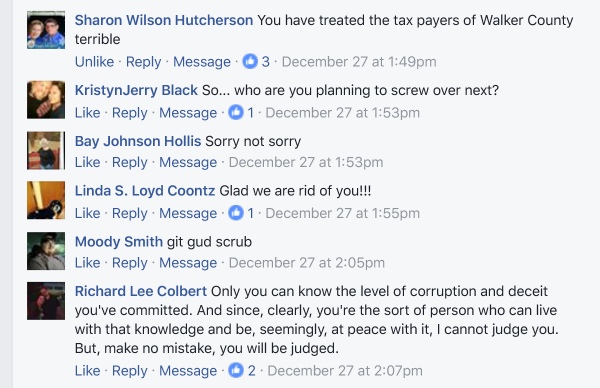 Bebe's time in office has, to say the least, left a bad taste in the mouths of many. Some, still, had better things to say about her:




Fortunately, after all these years, those with a positive view of Heiskell have finally become the minority.
Heiskell herself told Chattanooga reporters that the Underground bears much responsibility for her decline. Ultimately, her own actions are what did her in – but we'll gladly take at least SOME credit for making voters aware of those actions over the years.
During the last few years LU has used a number of memes and other humorous images to get that point across about Heiskell. As we part, here are a few favorites:

(Click picture to advance slideshow)
Bye, Felicia.
Don't let the door hit you on the way out.