2016
12.29
Shannon Whitfield took the oath of office for County Commissioner yesterday, Wednesday, at 2 PM – but he won't officially occupy the office until Sunday.
Yall got what you asked for (you think), but can the man govern?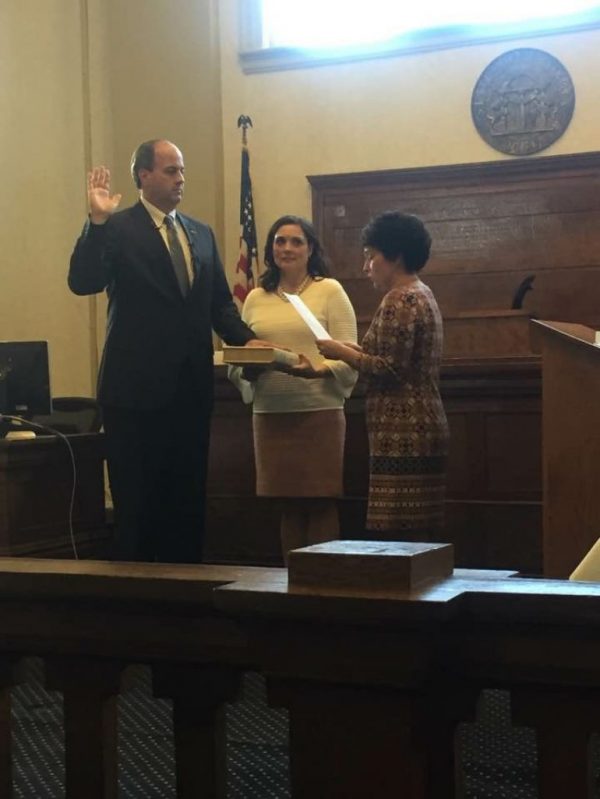 Whitfield has started saying things that sound good, but will he come through with these promises?
He still refuses to say who will be on his handful of shadow government "advisory" committees – and hasn't yet kept his vow to become transparent after winning the election.
He's also promised that he'll keep doing business with his family company after taking office, and his campaign manager Bobby Teems refuses to promise that he won't also accept lucrative county contracts when his man comes into power: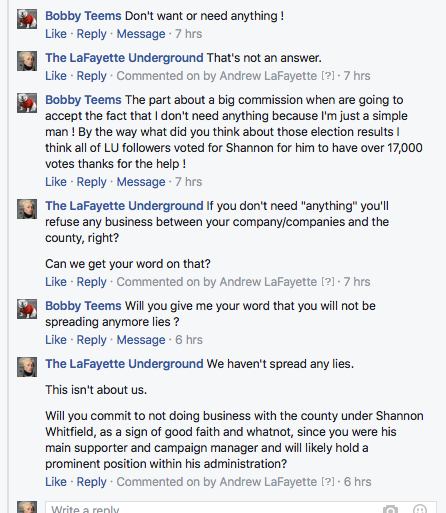 For those who are excited over Whitfield's rise and expect things to improve ethically, here's a reminder that your new commissioner was giving the old commissioner campaign funds in return for the county's no-bid fuel business, a situation that has existed "for generations."
Generations of corruption and favoritism, which will continue to worsen after Whitfield takes office on Sunday.





Bebe Heiskell's political supporters gathered last Friday to wish her well in retirement.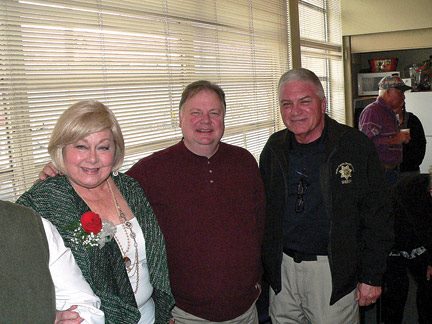 None of these people, who kept Heiskell in power and share responsibility for her actions, should remain in politics. But you voted for many of them this year and likely will keep voting them back into office for years to come because they're such supposedly good people.
Jeff Mullis, Steve Wilson, Jason Winters of Chattooga, Teddy Freaking Harris of Rossville…
Why do you expect to get better results than you've had when you keep voting for the same crap?
As for Heiskell… Walker taxpayers have little love for her as she leaves office.



We hope you had a great Christmas.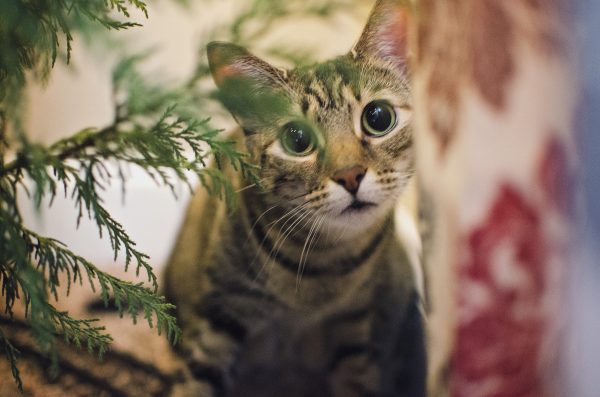 Over the Holiday weekend Twins Pizza once again offered free meals to the community, the fifth straight year owner Key Koukos has done this in honor of his late son and stepson.
Earlier in the month Empty Stocking Fund (not to be confused with Stocking Full of Love) provided Christmas meals to about 2,600 families.
Empty Stocking has existed for over forty years, funded by local businesses, churches, individuals, and the United Way – with much help from Shop-Rite.
Here's to a Happy New Year that defies expectations.





The weeks leading up to Christmas are the year's busiest at stores, for paying customers and thieves alike.
WQCH Radio, 12/23/16:

"THE WEEKEND BEFORE CHRISTMAS WAS ACTIVE FOR SHOPLIFTING ARRESTS IN LAFAYETTE.
"68 YEAR OLD CAROLYN FOSTER GOINS OF FORT OGLETHORPE WAS STOPPED FOR ATTEMPTING TO TAKE ALCOHOLIC BEVERAGES FROM THE FOOD CITY STORE IN LAFAYETTE. STORE MANAGEMENT SAID THEY HAD STOPPED HER BEFORE, FOR SHOPLIFTING ALCOHOL. SHE HAD THE BEVERAGES IN HER PURSE, ACCORDING TO THE POLICE REPORT.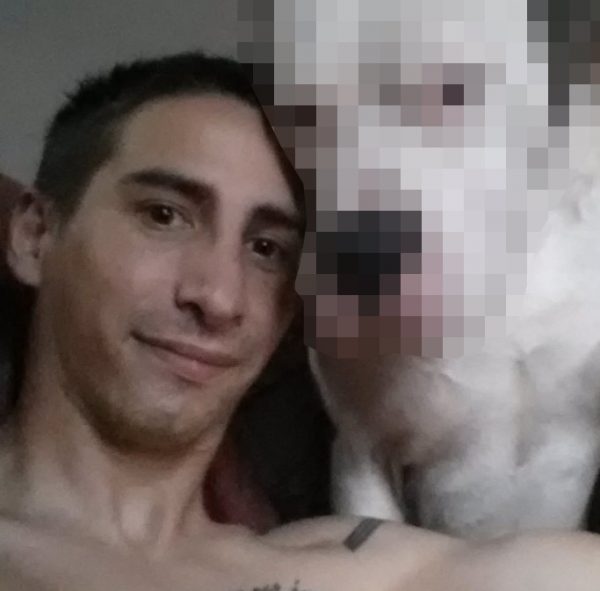 "TWO MEN WERE ARRESTED ON CHARGES AT THE LAFAYETTE WAL-MART. 27 YEAR OLD MATHEW BRANDON GRIMSLEY OF TRION [depicted] WAS ACCUSED OF PICKING UP ITEMS FROM THE STORE AND RETURNING THEM FOR CASH, THOUGH HE NEVER BOUGHT THEM IN THE FIRST PLACE.
"42 YEAR OLD ANTHONY RAY SMITH OF RINGGOLD WAS CHARGED AFTER PERSONNEL SAW HIM CONCEAL ITEMS FROM THE STORE SHELVES WITHIN HIS CLOTHING: BATTERIES AND TOOTHPASTE."
Another suspected shoplifter was taken into custody at LaFayette Walmart on Christmas Eve.
Who all went to jail over Christmas?
Latest Walker arrests, December 19-25.




Why are we OK with government encouraging businesses to move in when nobody (including the government) knows what those businesses do?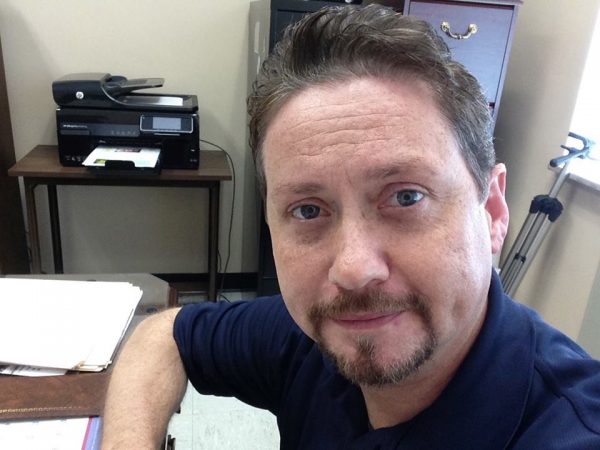 Walker County Development Authority – via director Larry The Liar Brooks – claims to be after a "$100 million" manufacturer, but doesn't know who the manufacturer is or what they make.
Slaughterhouse? Nuclear reactor? Another garbage processor/fish water bottler?
Brooks' $100 million project will turn out to be a $10 million project ($10 million we have to provide) that creates nine jobs.
The Audia Plant in Noble Bebe and Brooks once claimed would employ thousands ended up hiring sixty people and cost the county about $20 million to build.
Also, it seems Mr. Brooks isn't worried the least about keeping his job under the new Commissioner…


During the next legislative session, January-April, Georgia's politicians may decide to "regulate" fracking in the state.
Regulating fracking for natural gas production is the first step in allowing it to be done – although some geologists say the state's gas reserves could produce without fracking.
Walker County sits atop one of the largest untapped gas fields in the country. Even worse, the mineral rights under Mountain Cove Farms and much of Pigeon Mountain WMA belong to the Rollins family, which has interests in a fracking operation.
Dade County's commission has already begun working on laws that would ban fracking there. So far Walker County has, far as we know, no local rules that would prohibit or control it here.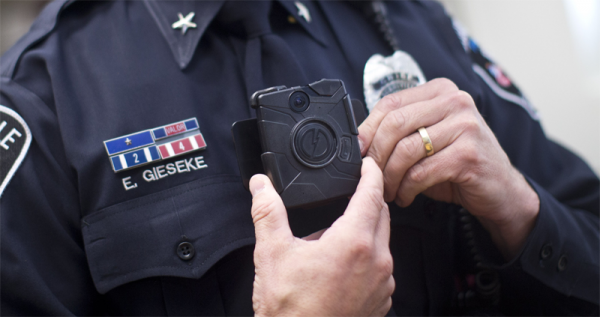 Officers for Ringgold PD will soon take the streets equipped with body cameras, thanks to an anonymous citizen donation of $22,000.
Deputies in Chattooga County began wearing similar cameras a year ago, theirs purchased with grants and money from selling seized property.
When will Walker County adopt officer cameras? Not while Steve Wilson is Sheriff, for sure.
"'I'm a big fan of anything that helps protect our officers and our community,' Bilbrey said. 'The cameras will help us be transparent in our work. The more transparent we can be, the better we can serve our city.'"
The opposite of law enforcement philosophy in Walker County. Here you can trust the police or go live somewhere else, and if you don't like it you're probably up to something and maybe you need investigated yourself.
(Some law enforcement agencies in other states have abandoned body cameras due to the costs of storing the video. Georgia only requires files to be retained for 180 days unless they're part of an investigation or expected to be.)
Body cameras are a safety net for officers. It can keep them from being accused of false things, protect them in situations where it would normally be one person's word against another's.
But it also holds officers accountable for their actions.
The second, for Walker County Sheriff's Office, would cause more trouble than the first one is worth – at least under Wilson's control.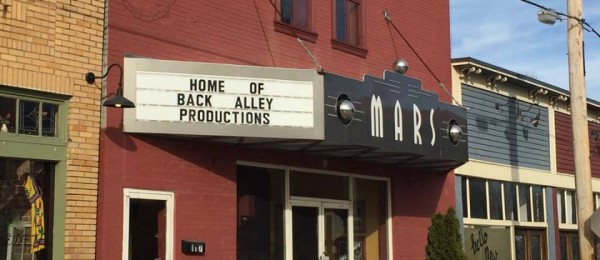 Back Alley Productions, which just completed its 2016 season with "It's a Wonderful Life," announces their lineup of performances for next year.
They'll be kicking off the season with "The Playboy of the Western World" in March, which auditions soon. The theater group, based out of Mars Theater in LaFayette, will hold about one play a month from March through December.


Summerville resident arrested for throwing breakfast.
Terry Dewayne Miller, 45, went to jail in Chattooga County last week after pitching a bowl of cereal at his girlfriend, breaking out her window.
He was charged with trespassing.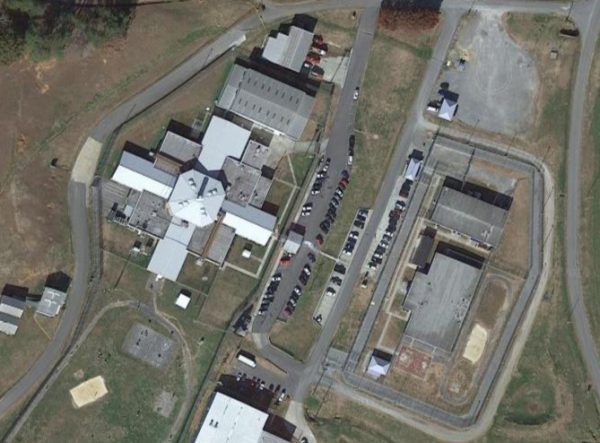 On New Years Day, Pamela Ballinger will become the next warden of Walker State Prison.
Ballinger has spent her entire corrections career at Walker State, currently serving as a deputy warden.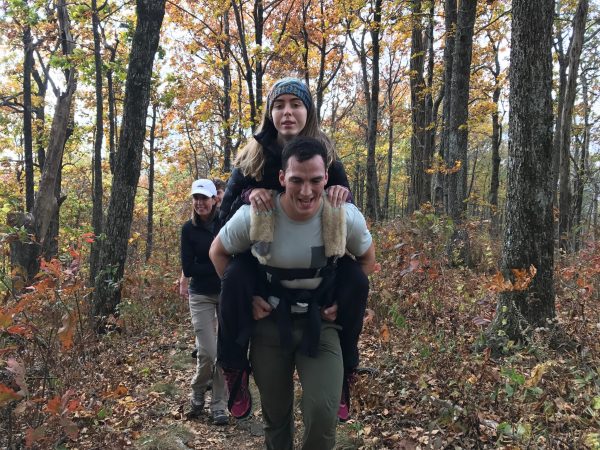 Despite having muscular dystrophy, Carden Wyckoff was still able to travel up Georgia's segment of the Appalachian Trail earlier this year.
The recent UGA graduate can't walk the trail on her own, but still made the trip on the backs of friends and volunteers who carried her the whole way.


How well do you know the past, and present, of Trion?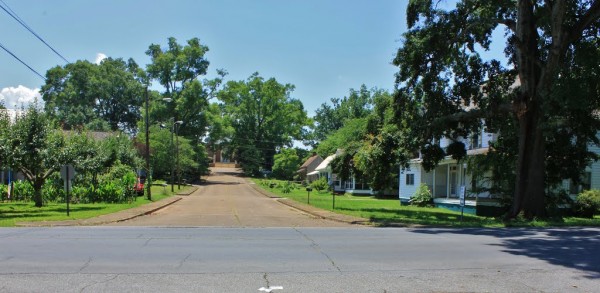 LaFayette and Trion are joined at the hip, historically.
The first white family that lived in LaFayette founded the Trion Mill, which created the town. And at the time, Walker and Chattooga were the same county.


Picnooga, the area's leading online source of historic photos, began when David Moon (a former LaFayette resident) went looking for a picture of an old theater.
Now the nonprofit is seeking to build an online history museum.
David has helped LU with a number of things over the years, and we share his frustration with the limited number of online history resources at the local level. And even the offline resources are sad in places.
History gives you context. It helps you to understand who you are and how you got here. Without history, we're all lost in time and space.


Raising your own kids in a house built by your grandparents.
How often in this era does the family home place stay in the family for two generations, much less four?


For today's links and any breaking news, follow the Underground on Facebook or Twitter.