2016
08.04
School started back yesterday for Walker County students.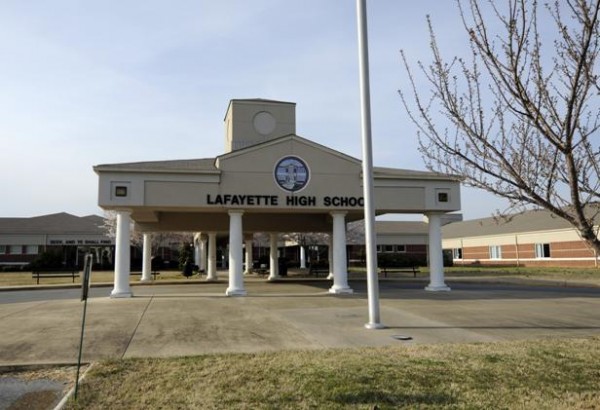 Today's heat index is approaching 100° but summer activities are done, the pool is closed for the year, kids are stuck indoors during the day and expected to be in bed well before the sun goes down at night.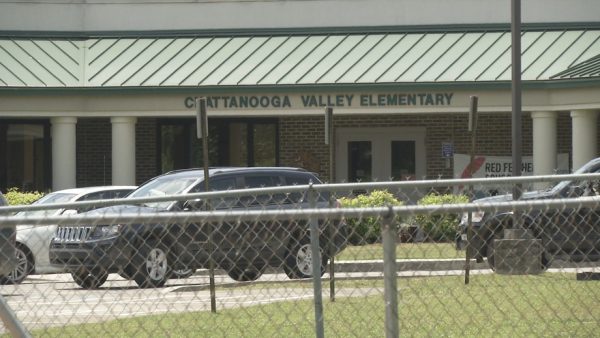 Kindergarten teacher Mark McCormack did not return to class at Chattanooga Valley Elementary.
Superintendent Raines says McCormack, who's being investigated by the GBI and Homeland Security for reasons not yet clear, officially resigned his job on July 20th.
McCormack took leave from teaching shortly before the school year ended and was not expected to return. The GBI won't say why he's under investigation, but Sheriff Wilson told media he was accused of inappropriate picture taking and inappropriate touching of students in 2010 and 2015 – but they never found enough to charge him with at the time.
So far he's not been charged with whatever the GBI and Homeland Security suspect him of, either – but his teaching career is over.



This morning an accident in Catlett briefly trapped an elderly couple inside their vehicle.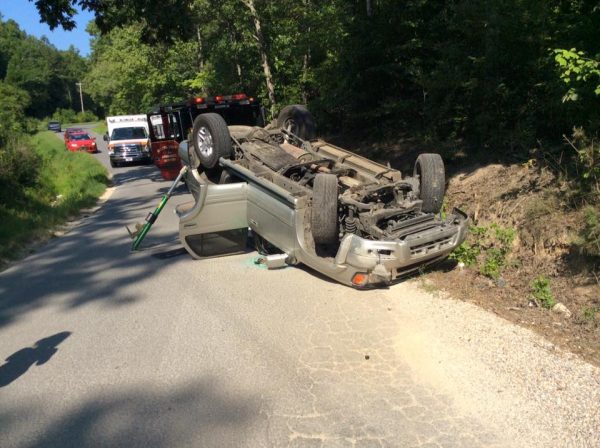 The wreck on Colbert Hollow Rd, off Hwy 95, was caused by a small dog distracting the driver. The couple was successfully extracted by emergency crews with no serious injuries reported. The dog ran off and hasn't been found.
[Another great photo from underrated Walker Messenger reporter Josh OBryant.]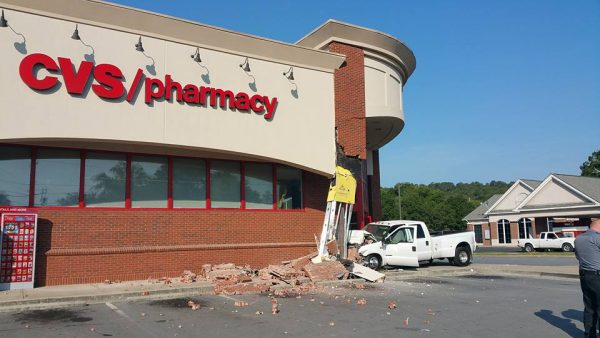 Summerville PD says the woman who crashed into the CVS there Sunday morning may have done so intentionally.
43-year-old Ginger Self of Covington claimed her truck "told her" to drive into the front of the building.
She reportedly suffers from a mental condition and missed several doses of her medication before the incident, which disrupted business at the Summerville pharmacy over the weekend. The store has now fully reopened.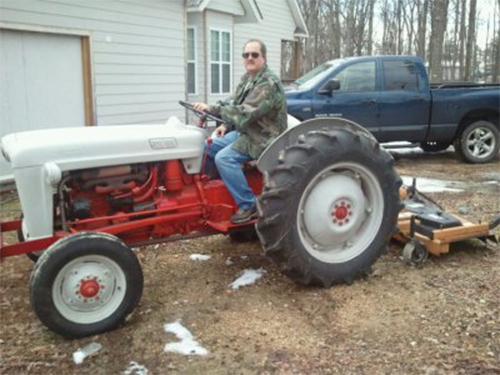 Curly fry conflict sends local man to jail.
WQCH Radio, 08/03/16:

"A 60 YEAR OLD LAFAYETTE MAN WAS ARRESTED AT THE LOCAL ARBY'S, AFTER HE ALLEGEDLY THREATENED PHYSICAL HARM TO EMPLOYEES WHEN HIS ORDER WAS MISHANDLED. POLICE WERE CALLED BY THE RESTAURANT MANAGER FRIDAY EVENING.
"TOMMY RAYMOND CARROLL WAS CHARGED WITH TERRORISTIC THREATS AND ACTS AND TAKEN TO THE COUNTY JAIL.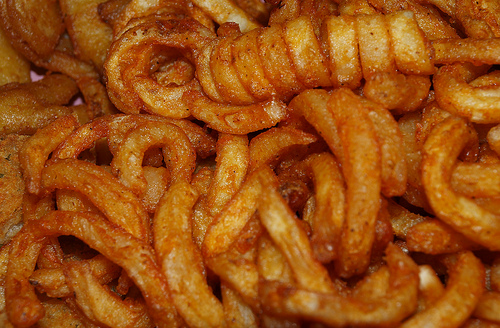 "THE MANAGER TOLD POLICE THAT WHEN SHE OFFERED A REFUND FOR THE INCORRECT FOOD ORDER, CARROLL SAID 'I WANT MY FOOD NOW – AND FROM NOW ON, EVERY TIME YOU PEOPLE GET MY ORDER WRONG I'M PULLING WHOEVER IS WORKING OVER THIS COUNTER AND BEATING THEIR (EXPLETIVE OMITTED)'.
"SHE ADDED THAT HE USED VULGAR AND DEGRADING PROFANITY, AND THAT ONE OF THE EMPLOYEES HE ADDRESSED WAS A JUVENILE. ANOTHER WITNESS, WHO IS NOT A STORE EMPLOYEE, TOLD POLICE SHE WAS 'SHAKEN' BY THE INCIDENT.
"CARROLL WAS ALSO ISSUED A 'TRESPASS WARNING' ON BEHALF OF ARBY'S MANAGEMENT."
Several people add that Mr. Carroll appeared to be packing, but the incident was handled without violence after police arrived.
(If you've spent much time working in food, at any level, you know exactly what kind of customer this is.)


LaFayette City Council claimed success, during its last meeting, in working to clean up blighted properties inside the city.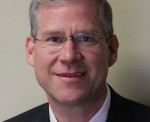 Per councilman Bradford and Economic Director Kevin Dunn, about half of 86 properties identified as troubled in January have been cleaned up. Most were taken care of by the owners, but several ended up in court.
Have you noticed a difference in the city? Feel like your neighborhood is any cleaner or safer as a result of this effort?


Justin Curtis Rogers, 26, and Misty Dale Raines, 36, sent to jail for meth after being spotted by LPD acting suspicious on an abandoned lot in Linwood.
(Wait, LPD drives through Linwood now? When did THAT start?)
During a previous meth arrest in January, Rogers insisted that the drugs in his pants weren't his because he was wearing someone else's pants. Raines was arrested back in April after she and her mom? got into a fight over a man.
Plus: Walker County arrests and jail bookings, July 25-31.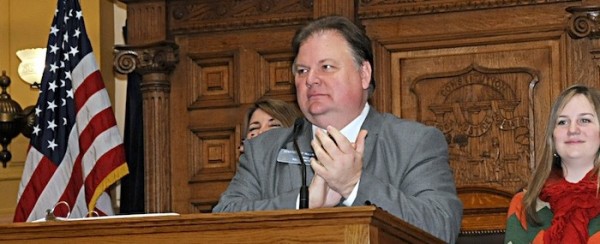 In response to recent police shootings, Senator Jeff Mullis proposes changing state law to define a targeted police killing as a hate crime.
Killing a cop in Georgia is already a crime, and one the courts take pretty seriously. Would a criminal not discouraged by existing murder laws decide not to shoot a law officer because of THIS law?
Is this necessary, or could Mullis be working on something else with his limited time?


Gun stolen in LaFayette turns up in Chattanooga.
And why wouldn't it?
WQCH Radio, 08/01/16:

"A GLOCK PISTOL, STOLEN FROM A CAR IN LAFAYETTE, SURFACED A SHORT TIME LATER DURING A CHATTANOOGA ARREST.
"BRITTANY JONES SAID SOMEONE ENTERED HER CAR, PARKED AT HER HOME IN WINDWOOD FOREST, AND TOOK THE GLOCK 43 HANDGUN FROM THE CENTER CONSOLE, DURING THE OVERNIGHT THURSDAY. THE WEAPON WAS VALUED AT $400.
"POLICE CAPTAIN STACEY MEEKS SAID WHEN THE SERIAL NUMBER WAS ENTERED ON THE NATIONAL COMPUTER… DETECTIVES GOT A 'HIT' IN CHATTANOOGA. A MAN UNDER ARREST THERE, WAS IN POSSESSION OF THE SAME WEAPON. DETECTIVES ARE NOW TRYING TO 'PIECE-TOGETHER' HOW THE GLOCK GOT FROM LAFAYETTE TO CHATTANOOGA.
"ANOTHER CAR WAS ENTERED IN THE SAME SUBDIVISION FRIDAY NIGHT, AND A WOMAN'S WALLET AND CREDIT CARDS WERE STOLEN FROM HER UNLOCKED CAR. THE CARDS WERE USED TO MAKE SEVERAL PURCHASES AT FORT OGLETHORPE STORES."
Seems unusual to name the victim of this crime and not the guy arrested. (We didn't write it, we just shared it.)


Sonny Bharadia has been in prison since 2003, serving a life sentence for sexual assault.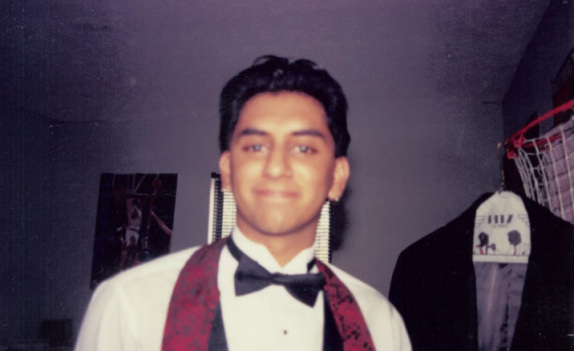 New DNA evidence connects the assault to another man, a witness who testified against Bharadia in court – but state law doesn't give him a new trial based just on DNA, and judges have denied an appeal.
He remains incarcerated, and the man who potentially committed the crime he's in prison for remains free.


With the Lookout Mountain fire taken care of, park service trails on the mountain have reopened.
Fire crews are no longer present, but park officials say they're keeping an eye on the area.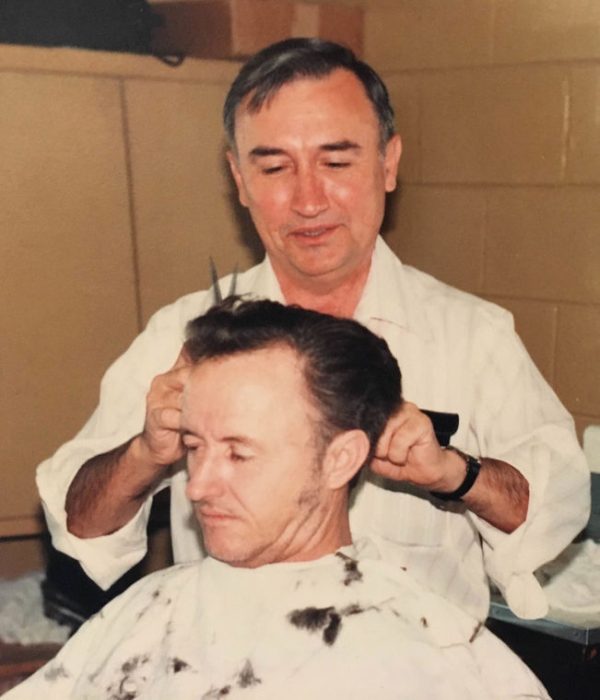 "The Barbershop" is a must-stop place, or used to be, for any candidate seeking votes in Tunnel Hill.
The shop, whose owner passed away in July, was in the news three decades ago for a stunt involving Donald Trump and his then-wife from Dalton.


Last year Georgia invested $82 million into its "Cyber Academy" online school, used by 13,000 students from every county.
Despite being one of the largest online schools in the country (or perhaps BECAUSE of that size), the school has underperformed. The school earned a "D" grade on test performance, and only graduated 66% of its recent students.
That could be to too many students enrolled per teacher, technical issues with the teaching software, or by the state trying to apply traditional measurement methods to a clearly non-traditional school.
The state's charter school board may pull the plug if Georgia Cyber Academy doesn't step up – which would be a shame for the students who have actually done well with it.


For today's links and any breaking news, follow the Underground on Facebook or Twitter.