2016
05.23
Tomorrow is election day in Georgia.
In Walker County the three contested races are all on the Republican ballot: Whitfield vs. Peardon for Commissioner (the winner will face Bebe Heiskell and probably Perry Lamb in November), Thomas vs. Mullis for State Senate, and Eady vs. Hunter for School Board Post 5.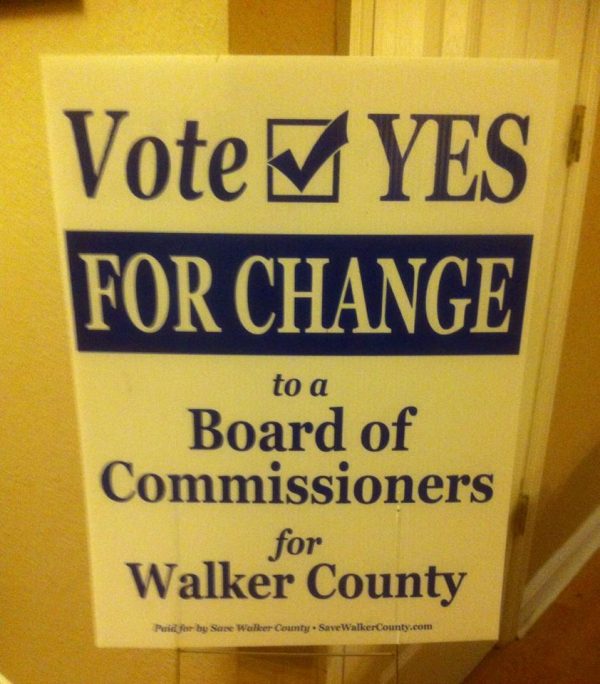 Also on the Republican AND Democrat primary ballots: A non-binding question about putting Sole Commissioner on a future binding ballot. A vote for YES on that measure tells the county's three state legislators that citizens want a chance for decide about keeping or dropping the broken sole commissioner form of government.
(A "YES" vote on this doesn't necessarily mean we'll change systems, because it's not binding or official. Thanks to stubborn people in power, it's just so they can learn IF we want to vote on it in a way that matters. But if we don't pass it now, they won't ever give us another shot at it later.)
Polls will be open Tuesday 7 AM to 7 PM.




Chattanooga Valley Elementary teacher Mark McCormack is under investigation by the US Department of Homeland Security.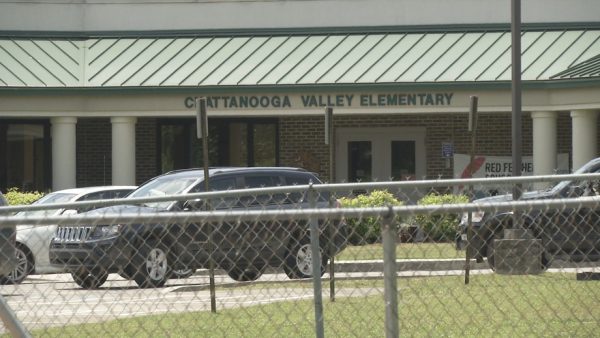 It's not clear what they think he's done, although rumors are flying around about it. One initial report, from Channel 12, said McCormack is suspected of something with child pornography. That story was later revised to indicate the investigation's causes are unknown.
"According to the Department of Homeland Security's website, the Investigation division 'investigates human rights violations, immigration crime, human smuggling, export enforcement issues, cybercrime, financial crimes, and the smuggling of weapons and other contraband.'"
So far no charges have been filed, and Homeland Security won't verify there's an investigation at all – but the GBI, Walker County Sheriff's Office, and Walker County Schools all say they're cooperating with whatever the investigation is.
Sheriff Wilson has shed some light into what the case could be about, saying McCormack was investigated twice before on accusations of molesting or exploiting students in the classroom – once with a camera. He wasn't charged or apparently disciplined either of those times – in 2010 and 2015 – due to lack of evidence. (Channel 12 has independently verified Wilson's comments, speaking directly with the parent of a child allegedly involved.)
The kindergarten instructor was not in the classroom during the last week of school, and it's unclear if he'll ever return. Even if no charges are filed as a result of THIS case, McCormack's career is probably over due to the repeated allegations.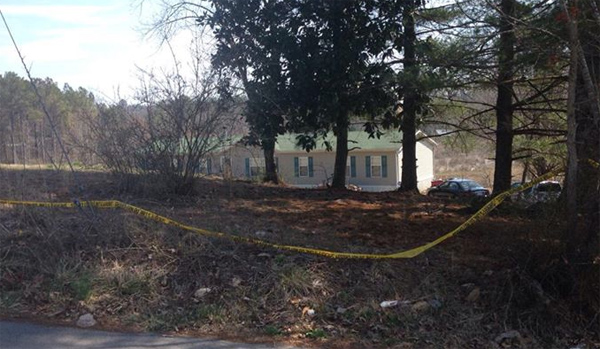 Broadrick Shropshire, accused of killing Ricky Jackson in Naomi back in 2014, has been found not guilty by a jury.
Shropshire pulled the trigger that took Jackson's life, but circumstances presented in court suggest it could have been self defense. The prosecutor was unable to make a strong enough case for murder to convince a jury, so Shropshire goes free.


Richard Wilbanks of Wallis-Wilbanks Funeral Home joined eternity on Tuesday after a battle with cancer.
The Korean War veteran spent most of his adult life in the funeral business, much of that time at the home that bears his name. Services for Wilbanks, 76, were held Friday at Second Baptist.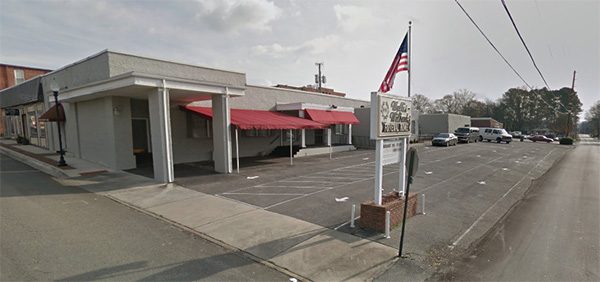 Despite Wilbanks' passing, Wallis-Wilbanks Funeral Home will continue as a LaFayette landmark in the capable hands of James Mullis.
Mullis, who's worked at the home since 2004, has been in charge since Wilbanks' health declined and now owns the business with his wife Kristy. He says they will continue to run Wallis-Wilbanks the way it's been run since 1933, with "love, caring and kindness to everyone."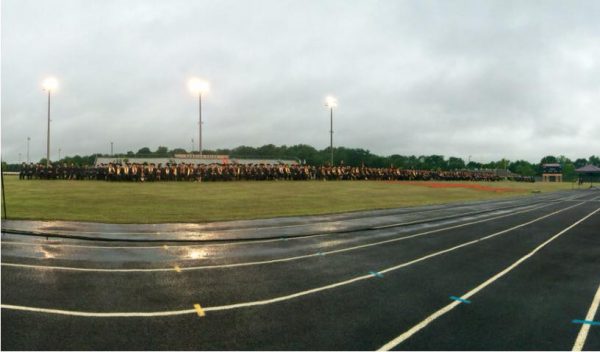 Congrats to LHS class of 2016, which graduated Friday night, 305 students strong.
That also means school is now out for the summer. Happy vacation!



Commissioner Heiskell took out another loan last week, for $200,000, to finish expansion of the county's landfill – which only accepts construction debris and loses money annually. That takes landfill expansion costs up to $1 million.
Heiskell admitted she's not sure what the money will go to, but it had to be done.
WQCH Radio, 05/20/16:

"WALKER COUNTY COMMISSIONER BEBE HEISKELL SIGNED AN AGREEMENT TO BORROW MORE MONEY TO FINISH AN EXPANSION PROJECT AT THE COUNTY'S CONSTRUCTION AND DEMOLITION LANDFILL ON MARBLETOP ROAD.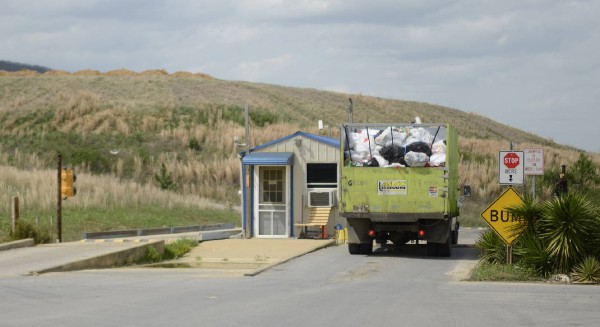 "HEISKELL SAID THAT SOME UNFORESEEN ITEMS HAD TO BE ADDED, EVEN THOUGH THE COUNTY HAS ONLY DRAWN 140-THOUSAND ON THE PROJECT SO FAR. SHE WAS UNSURE WHAT HAD SPECIFICALLY ADDED TO THE COST, BUT SAID THAT GEFA REQUIRES THAT ALL EXPENDITURES MUST BE LISTED.
"AS IT STANDS, WALKER COUNTY'S C & D LANDFILL HAS ONLY ABOUT TWO YEARS OF LIFE LEFT. THE EXPANSION PROJECT WILL EXTEND THE LIFE OF THE LANDFILL TO 23 YEARS, ACCORDING TO ESTIMATES."
Household trash dumped off at the landfill doesn't go inside it, the county hauls it to Tennessee. The landfill only takes construction debris, which companies pay to leave there – but even as a commercial service, the dump loses money annually.
The $1 million Bebe's spent on the landfill could have put a free community dumpster in every voting precinct of the county and paid to have the trash from them hauled off for years. That would be more convenient for citizens (with trash disposed of the same way), and it might actually be cheaper than keeping the dump running as it is.
Shannon Whitfield has questioned the value of having a landfill that doesn't take trash and doesn't make money. This is ONE area he's right about: What's the point of this, other that a benefit for companies like Republic Services that have given Bebe campaign money?


Commissioner candidate Perry Lamb's effort to collect 2,000 signatures by early July took a big step forward over the weekend.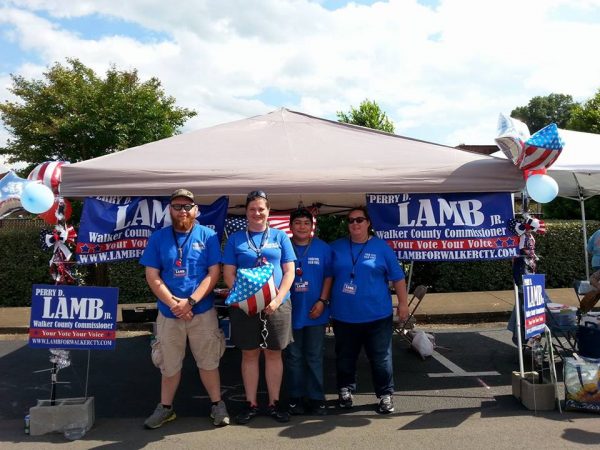 Per the campaign, they added 300 more supporters in Chickamauga at Down Home Days. That puts Lamb almost to the halfway point with over a month to go.
If Lamb reaches the goal, his name will appear on the November ballot to challenge Bebe Heiskell and whoever wins the Republican primary on Tuesday.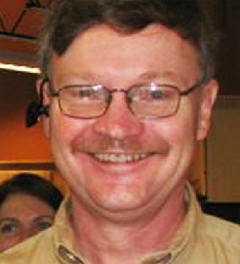 Global payday loan king Carrey Brown of Rossville, former owner of Happy Motors, has pled guilty to breaking the law in New York State by operating businesses that charged interest rates well above the state's legal limit.
He'll be paying a $9 million fine and doing community service in NY. Charges in other states, related to his Chattanooga based family of loan outfits and technology companies, could follow.
Brown has (or had) a presence in LaFayette with multiple properties, businesses, and at least one "charity." At one point he owned the property where Walmart was built.


More ethics fines owed by local officials.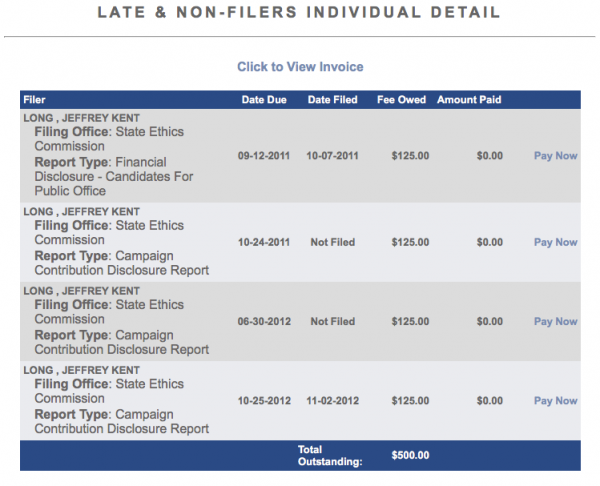 Jeff Long, Walker County's new road barn manager, owes the state $500 in fines due to reports he filed late or never filed at all from his campaigns to be a Catoosa commissioner.
Seems like he's a good fit for Bebe's government.


Registration for LaFayette Library's summer reading program starts today.
The program will begin on June 7th.


For today's links and any breaking news, follow the Underground on Facebook or Twitter.