2015
05.20
Last week during the May council meeting, LaFayette leaders decided to put a 90-day hold on allowing a "hookah lounge" to set up on Chattanooga Street.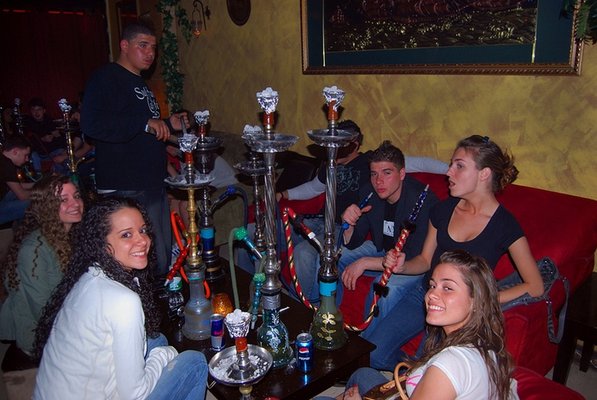 City wants to study the impact of hookah businesses on other communities before deciding to ban or allow such an establishment in this one, and adjust city codes accordingly.
WQCH Radio, 05/13/15:

"IN THE SHORT [May] MEETING, THE SUBJECT OF 'HOOKA LOUNGES' CAME UP, AS CITY MANAGER DAVID HAMILTON SAID THERE HAD BEEN AN INTEREST EXPRESSED FROM THE MARS THEATER DISTRICT ON CHATTANOOGA STREET.
"..COUNCIL AGREED TO BAN THE BUSINESSES IN LAFAYETTE FOR 90 DAYS, WHILE A STUDY IS DONE TO GAUGE THE AFFECTS OF HOOKA LOUNGES OPERATING IN OTHER CITIES. CURRENT CITY ORDINANCES DO NOT SPECIFICALLY ADDRESS THEM."
Hookah is basically a communal tobacco pipe several people smoke (and slobber on) at the same time.
Is this something LaFayette should welcome?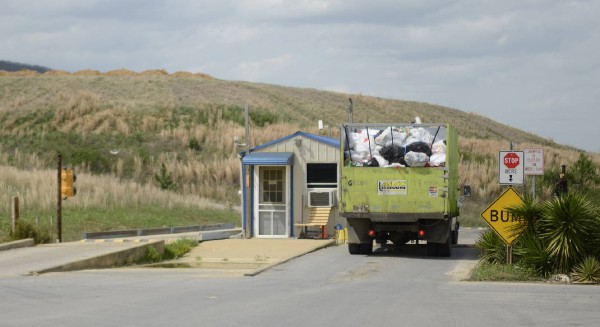 Walker County is getting $800,000 from the state to expand the landfill. That amount is likely not close to what an expansion will ultimately cost, and even after an expansion the dump won't accept regular trash – only construction debris as it does now..
Household garbage will continue being trucked off to the middle of nowhere in other states, using the Marble Top Rd. facility as a transfer station. So what's the point?


Notorious Goodwill donation thief busted for stealing Goodwill donations.
WQCH Radio, 05/18/15:

"LOCAL POLICE MADE AN ARREST FOR THEFT BY TAKING AT THE LOCAL 'TRADE DAY' PARKING LOT ON WEST VILLANOW STREET IN LAFAYETTE.
"37 YEAR OLD SCOTT ALLEN RHODES WAS CHARGED AFTER POLICE GOT A TIP THAT SOMEONE HAD TAKEN ITEMS DONATED TO GOODWILL – ACROSS THE STREET – AND WAS TRYING TO SELL THEM AT THE FLEA MARKET.
"IT JUST SO HAPPENED THAT THE RESPONDING OFFICER WAS THE PERSON WHO HAD MADE THE DONATION OF TOYS TO THE LOCAL GOODWILL STORE IN THRIFTY CENTER, SO HE KNEW IMMEDIATELY THAT THE GOODS HE SPOTTED WERE STOLEN. RHODES WAS ARRESTED ON THE THEFT BY TAKING CHARGE."
People were reporting on Rhodes doing this very thing way way back in 2010 and 2011. This is, somehow, the first time he's been caught by LPD.
Rhodes was arrested last fall for jumping on a woman's hood and busting her windshield.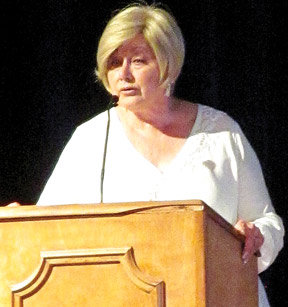 Last night Commissioner Heiskell held a previously-announced community meeting at the Lee School Rd. fire station. Meeting was attended by some of the station's fire fighters and one citizen.
Monday night's meeting at Naomi was apparently canceled, like the Thursday meeting from last week – putting the Commissioner at .500 so far for meetings actually held.
Next community meeting is scheduled for Thursday night at the East Broomtown Rd. fire station. Be there by 7 PM.



A series of Summerville businesses owned by the same family have been linked to at least $600,000 embezzled from Floyd County Schools by the district's maintenance director.


Lacey Wilson named new president of Walker County Chamber.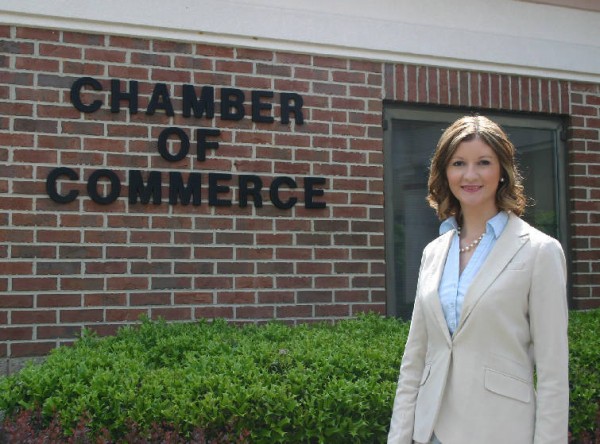 Wilson has degrees in communications and has recently worked as Marketing Director for Blood Assurance. She's been a chamber board member for two years.
Wilson is, at least on the surface, qualified. She's also the Sheriff's daughter in law.


Walker County arrests, May 11-17.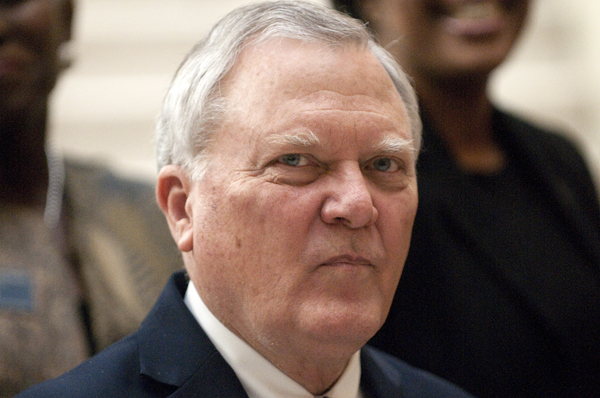 Nathan Deal has pressured one of the state's largest newspaper publishers to censor material critical of his leadership, and removed the publisher's president from an influential board after he refused to play ball.
When the publisher pushed back, Deal said he doesn't need newspapers on his side anyway because he has social media.
But social media is a two-way street, and one that cannot be intimidated the way many newspapers and radio/TV outlets can. He's not going to find a lot of love HERE, for sure.


Chattanooga expected IronMan to send a lot of business their way over the weekend. Instead all it did was screw up parking downtown.
And if the event didn't help THEIR businesses, it certainly didn't do anything for Walker County.
It's not a bad thing, but the economic arguments in support of the disruptive event, like most tourism claims, fall flat.


GSP is aggressively enforcing the state's new "slow poke" law, meant to keep slow drivers from blocking traffic on multi-lane roads.
Per reports, 269 drivers have been ticketed since the law started in July last year.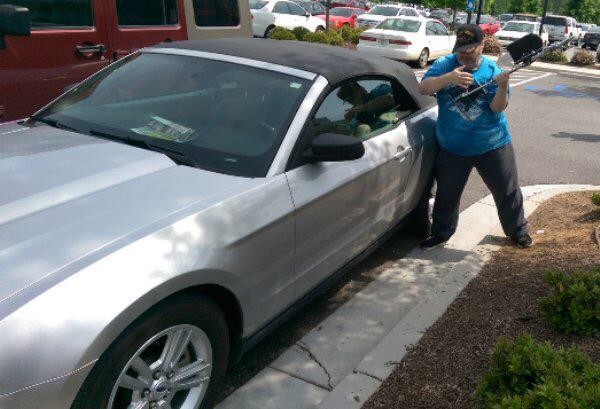 Athens, GA man arrested after breaking a car window to rescue a dog. State law doesn't protect those who rescue animals from cars, only children – and the vehicle's owner decided to press charges against the veteran who may have kept her pet from being cooked.
The area's district attorney decided to drop charges against the man, a decision the dog owner agreed with – and a car dealer offered to replace her window for free.


Earlier this year Georgia legislators approved a bill calling for a constitutional amendment taxing strip clubs $5,000 a year – money intended to fund programs helping victims of sex trafficking.
Now the state's naked bars are suing, saying the fee is an unconstitutional tax on free speech.
New law also fines pimps $2,500. No word on any plans THEY might have to sue.


For today's links and any breaking news, follow the Underground on Facebook or Twitter.