2015
05.18
Another report on Lori Baker's alleged theft from Housing Authority residents. This article clarifies the exact value of what she allegedly stole – $11,720 in jewelry – and says which theft led to her outing.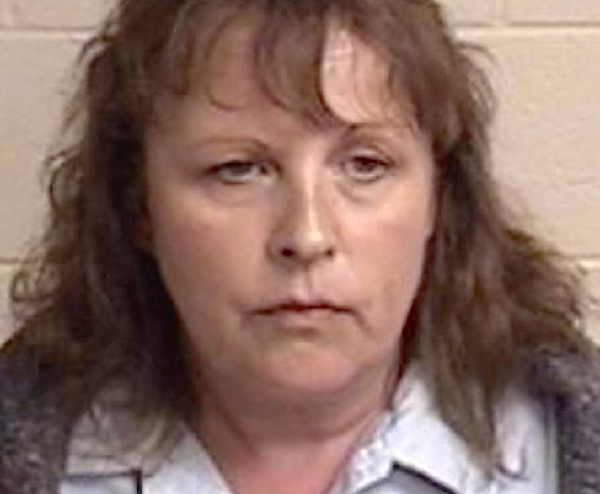 Baker, Jewelry Chest, LPD, and the Housing Authority are all refusing to answer further questions about the case, at least for now.
Pro tip: Don't unload your stolen goods locally. And don't sell them all at the same place repeatedly until you're caught.


Walker Co. Schools will have a "public forum" tonight at LaFayette High School to discuss the district's "strategic plan and pending system designation decision" regarding becoming a charter.

Public meeting starts at 6, followed by a School Board meeting at 7.
If you're interested in public education in the county, you should try to attend both.


Normally LU reminds readers not to blame the city for problems with county roads, or the county for problems with city roads, etc. but now it seems the county IS responsible for lack of paving in LaFayette. Feel free to blame Bebe for this one:
WQCH Radio, 05/17/15:

"THE CITY OF LAFAYETTE'S STREET PAVING SCHEDULE HAS FALLEN BEHIND ORIGINAL PLANS.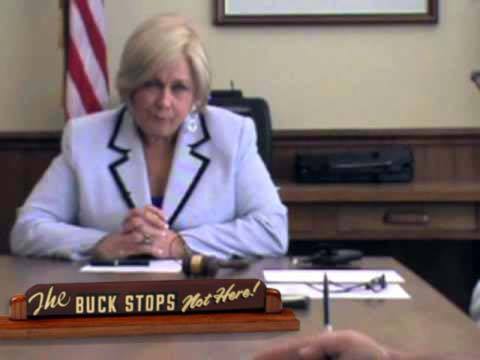 "CITY MANAGER DAVID HAMILTON SAID THE REASON HAS BEEN A HOLD-UP IN THE AVAILABILITY OF WALKER COUNTY DUMP TRUCKS, WHICH THE CITY HAS BEEN USING TO HAUL ASPHALT. 'THEY'VE BEEN BUSY ON COUNTY PROJECTS, SO WE'RE WAITING UNTIL THEY'RE AVAILABLE', HAMILTON SAID.
"FOSTER MILL DRIVE IS NEXT ON THE RE-PAVING LIST AND HAMILTON SAID WORK SHOULD BEGIN THERE, IN JUNE."
You want your road paved? Too Bad. Bebe has the county's dump trucks AND a private contractor all booked up hauling dirt for her friend's projects on Lookout Mountain, and those might not be done until fall.
The city needs to bite the bullet and pay a contractor or the work might never be done.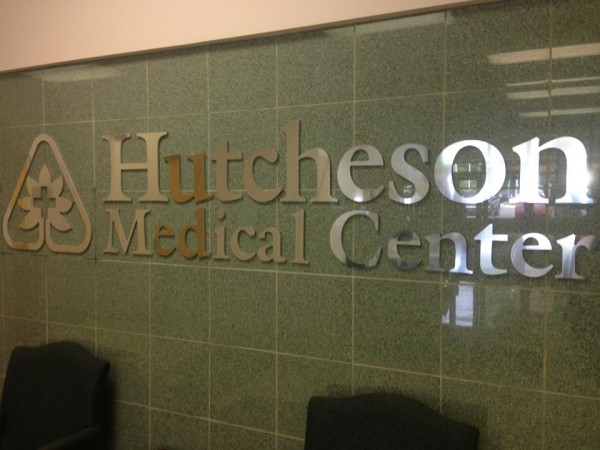 Times Free Press, 05/16/15:

"Hutcheson is accused of not paying its employees' insurance premiums. Of all the industries out there that would appreciate the value of paying its insurance tab, hospitals would have to be at the top of the list.
"This is either total incompetence or an accounting shell-game to make the ends meet. There seems to be very little middle ground."

IronMan came and went, more or less. No complaints, no photos, no real news coverage of the Walker County portion, so far anyway.
Did you even notice?
Walker County's economy certainly didn't notice. The story is this event would "fill tourism coffers" but that aspect completely bypasses Walker.. It's just a pain in the butt here, although it could entice some of the race participants to move here or stay here or something, at least in theory.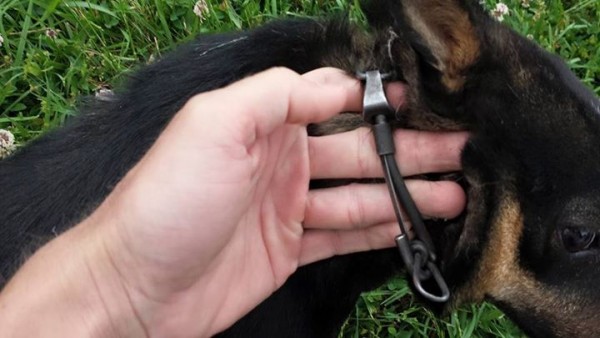 A Catlett resident found this dog yesterday, escaped from a neighbor, with this "collar" made of chain. He says the chain was so tight it required pliers to remove and was pulling some of the animal's hair out.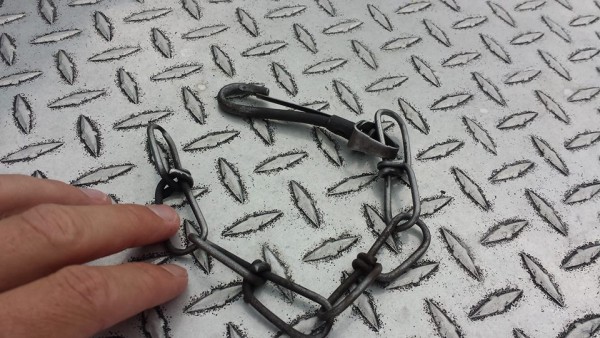 Take care of your pets. A real collar is less than $5.


Sunday Gov. Deal is taking heat online after sharing a photo of this child, claiming he's been helped by the state's new "medical marijuana" law.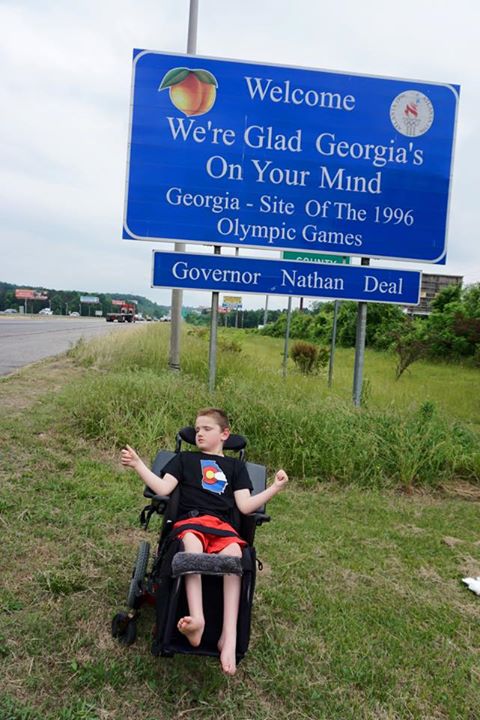 But Deal pushed to remove aspects of the law that would have allowed those in need of marijuana-related cannabis oil to obtain it in Georgia. They can HAVE it with the right paperwork, but not legally produce or buy it. That requires a trip out west and a violation of federal law to smuggle it across state lines.
Have never seen this many negative comments on a post from Deal's official page.
Meanwhile down in Worth County, people have been arrested for having the oil without a proper certificate or labeling. Which is meant to prevent abuse.


This insulting "award" was presented to an LMS student during the last week of school.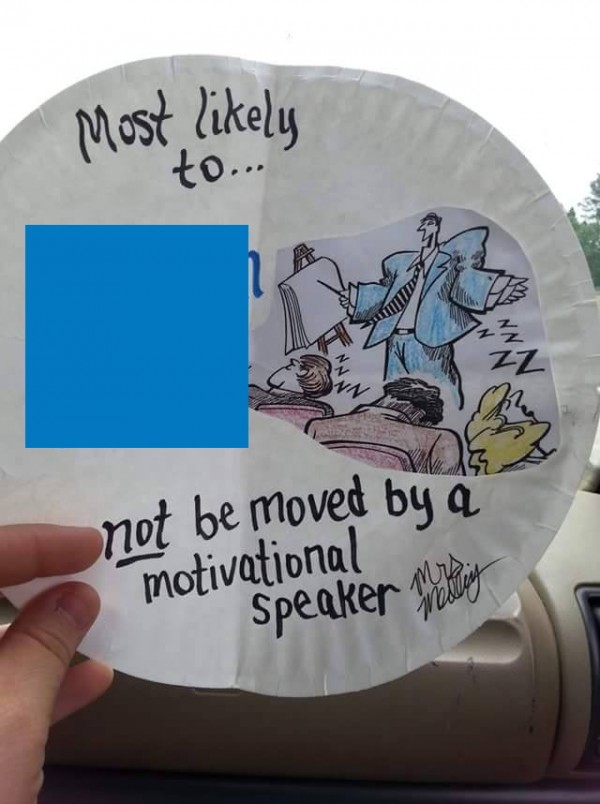 Cannot come up with any possible scenario where this is appropriate.
What do you think?


An employee of Kennesaw State University has been suspended after a student videoed her threatening to call security on him for asking to see his advisor.
The video has gotten considerable attention nationally.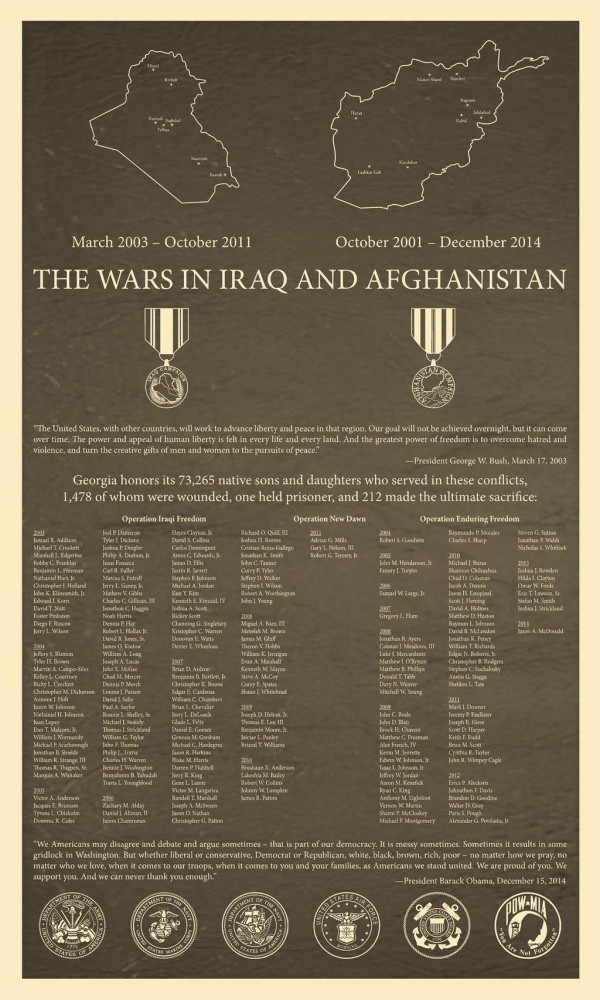 Georgia's state memorial to veterans of the Iraq/Afghan wars will be revealed on Wednesday in Atlanta. The award is done, but has to be covered until the Governor officially dedicates it.


Chattooga Curtain Call is offering a "drama summer camp" for 45 kids, starting in June. They have 30 slots for kids 7+ and fifteen for kids 4-6.
Participants will be in a musical "Xanadu Jr." in late July.


For today's links and any breaking news, follow the Underground on Facebook or Twitter.