2016
08.01
On May 2nd, the Hospital Authority of Catoosa, Dade, and Walker – owner of Hutcheson's debts and its few remaining assets – reached a tentative settlement with Erlanger. During that meeting they agreed to pay the Chattanooga hospital a legal settlement including $8.5 million from Walker County.
Now the Authority has decided its own meeting was held improperly, meaning everything decided that day – especially the settlement – didn't happen.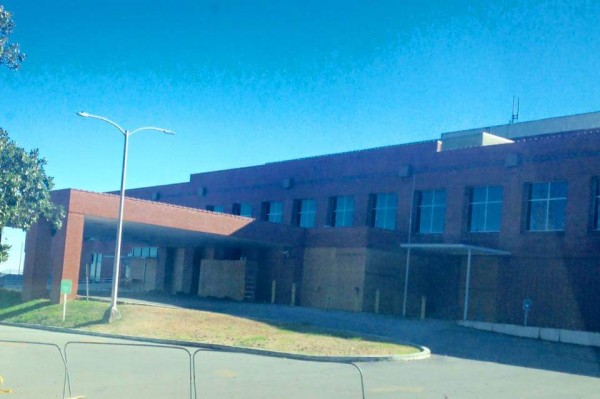 Four of the five authority members who voted to reject the May meeting are from Walker County, including hardcore Bebe backers Bill Cooke and John Culpepper. Most of those members were intentionally skipping meetings in May, apparently to avoid a settlement agreement.
Culpepper has admitted the board's goal is to avoid throwing Commissioner Heiskell "under the bus" – but their delays put everyone ELSE under a bus; Every day this thing continues results in more money owed by the county, in interest and legal fees.
Erlanger's lawyer says Walker County could make payments on the settlement, a small amount at a time like a car payment or house payment, if we can ever actually settle it. Unfortunately that won't happen while Bebe remains in office.


One of Walker County's three commissioner candidates took more money than the law allows. Another filled out their report wrong, and a third took money from a dead man.
On top of that, Bebe broke accounting rules by having hers filled out by the county's "independent" auditor.
Here's LU's breakdown of recent campaign finance reports.


Sunday morning in Summerville…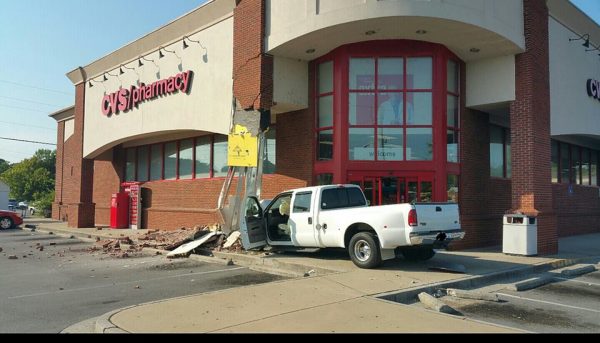 Per reports, a woman from Covington was flying down 27 and failed to navigate the intersection at CVS, cutting through two parking lots and slamming into the drug store.


Slightly more than a week ago, a DFCS call from someone concerned about a child resulted in jail for Stephen Chase White, Andrew James Campbell, and Perry Ramsey.
White and Campbell were found with marijuana, Ramsey with meth. LPD found a two-year-old child playing in an unpowered home on Cedar Street filled with trash and pills.


School for Walker students begins on Wednesday. Open house for all middle and high schools, plus Rossville and Saddle Ridge elementary, will be today 4-6 PM. Open house for all other elementary schools will be 4-6 on Tuesday.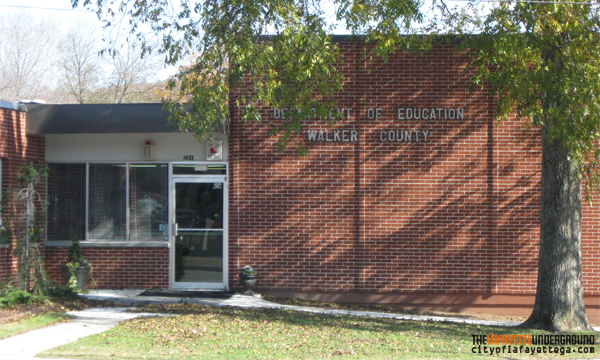 The school board has also finalized its budget for the next year:
WQCH Radio, 07/31/16:

"AT THE JULY MEETING, THE WALKER COUNTY BOARD OF EDUCATION APPROVED THE BUDGET FOR NEXT FISCAL YEAR, AT 93.8-MILLION DOLLARS. LOCAL TAXES WILL PAY 29-PERCENT OF THAT AMOUNT, WITH THE REST COMING FROM STATE AND FEDERAL FUNDING.
"THE BOARD ALSO APPROVED CONTINUED AGREEMENTS WITH THE LAFAYETTE POLICE DEPARTMENT AND PRIMARY HEALTHCARE. LAFAYETTE POLICE PROVIDE THE SCHOOL RESOURCE OFFICER AT LAFAYETTE HIGH SCHOOL, WHICH THE SCHOOL SYSTEM SAYS 'REDUCES STUDENT DISPUTES'.
"PRIMARY HEALTHCARE WILL CONTINUE IT'S SCHOOL-BASED HEALTH CLINIC ON THE GILBERT ELEMENTARY CAMPUS IN LAFAYETTE, FOR ANOTHER YEAR. THE CLINIC PROVIDES HEALTH CARE TO STUDENTS AS WELL AS THE SURROUNDING COMMUNITY.
"THE BOARD ALSO APPROVED AND EXPANDED USE OF THE 'SWIS SOFTWARE' LICENSE AGREEMENT, A WEB-BASED PROGRAM USED TO COLLECT STUDENT BEHAVIOR DATA. IT'S USED IN THE NEW 'POSITIVE BEHAVIORAL INTERVENTIONS AND SUPPORTS' PROGRAM, WHICH IS NOW IN USE AT GILBERT, NORTH LAFAYETTE, LAFAYETTE MIDDLE AND THREE OTHER COUNTY SCHOOLS. SADDLE RIDGE WILL SOON GET THE POSITIVE BEHAVIORAL PROGRAM, AS WELL."
Additionally, the school system will upgrade thermostat controls and security systems in every school during the next year.


Local arrests, July 21-27.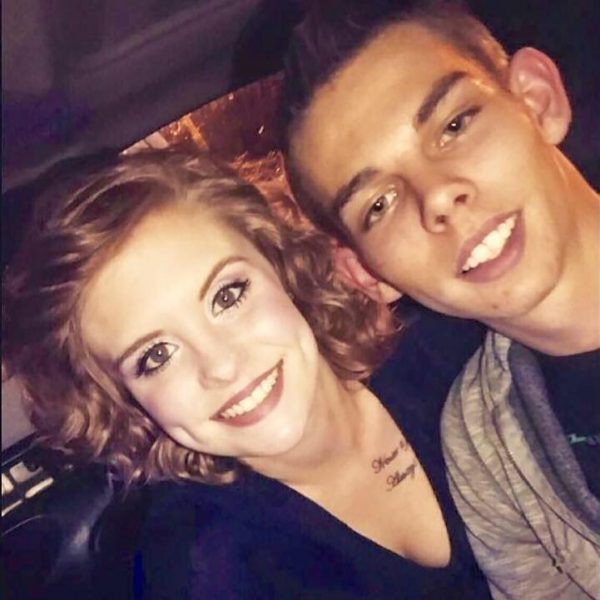 "Ryver Kane Mitchell, 18, Amber Avenue, East Ridge, Tenn., possession and use of drug related objects, marijuana possession, possession of a Schedule IV controlled substance, improper right turn, improper/erratic lane change
"Vada Leanne Pickard, 17, Reed Road, LaFayette, possession and use of drug related objects, marijuana possession, possession of a Schedule IV controlled substance"
Looks like they didn't learn from the LAST time they were mentioned here…


A recent GA Court of Appeals decision technically making "upskirt photos" legal is being appealed to the State Supreme Court.
At issue, an outdated privacy law that doesn't specifically address photographing private parts of others without their permission. One side argues that the law addressing "private areas" includes bodies, while the other side argues that it only means private PLACES like bathrooms and lockers.
"The court looked closely at the word 'place' in the law defining where Georgians can expect to be free of surveillance. The majority agreed the law does not guarantee privacy underneath the clothes of people who are in public places. They left it up to state lawmakers to decide if people should expect privacy under their clothes."
Nobody's saying what the specific guy did at Publix was right – but judges can't stretch the law to cover that just because everybody agrees he did something awful.
If the state's highest court doesn't find more privacy in those rules than the lower court did, state lawmakers are expected to change the law in January.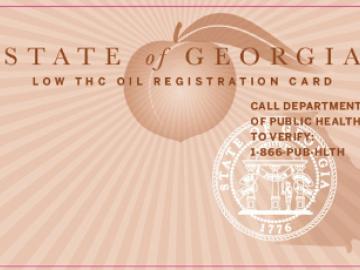 A year ago Georgia created a law so physicians could give certain patients cards allowing them to have and use (but not buy) cannabis oil, a product related to marijuana.
Which doctors can refer patients to get a cannabis oil card? The state is treating it like a secret to limit doctor shopping. Patients in need of the controversial oil have to depend on word of mouth to find a doctor who can help them.


At least one good thing has come out of the false arrest and mistreatment of Fannin County newspaper publisher Mark Thomason.
The FBI is now sniffing around the court that he was investigating, and checking out the judge who tried to put him in jail.
That's hardly the only example of a journalist in Georgia being kicked around for asking hard questions and digging into ethical problems.
Now a small paper in College Park GA is being threatened by the town's mayor. He says they'll move the city's official legal announcements to another publication if it doesn't stop reporting on a controversy involving an arts festival.
(You know why we don't see OUR local newspaper and radio station treated this way? Because they cave in to that kind of pressure when it's applied.)


Alabama schools were recently ranked 3rd worst in the country.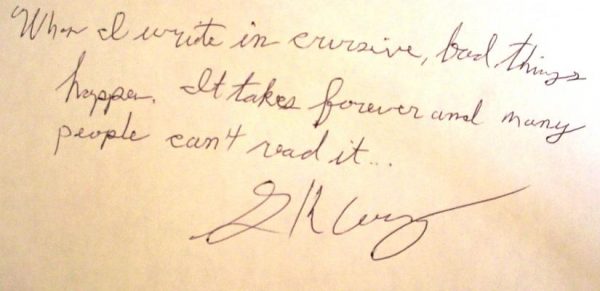 Now Alabama teachers are being required to spend less time on other subjects in order to make sure students can read and write in cursive – a handwriting method extinct in most public schools for the last decade and rarely required or encountered in modern life.
Priorities.


In 2013, a septuagenarian military veteran began pushing to create a Veterans Hall of Fame in Georgia. His efforts paid off; now the Hall of Fame has a permanent home near the State Capitol.
Long term plans call for satellite locations around the state and electronic kiosks so citizens can look up information on the state's honored service members.


For today's links and any breaking news, follow the Underground on Facebook or Twitter.