2016
07.31

Walker County's three candidates for commissioner have filed their required financial reports for the second quarter of the year. Examining those reports reveals details about each candidate (and their supporters) that voters should be aware of.
SHANNON WHITFIELD
During the April-June quarter, Team Whitfield took in $12,950 and spent $13,603 campaigning.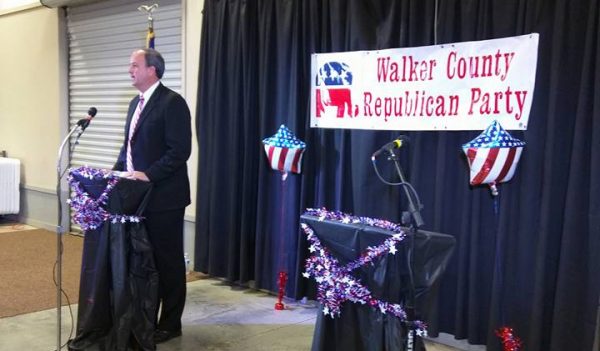 A total of $2,150 was donated to Whitfield from donors or businesses outside Walker – all located in Tennessee. Those donors include a Chattanooga insurance agent, a Chattanooga accountant, and a civil engineering firm executive from Hendersonville, TN. All three work for companies that do business with governments, and all three are probably hoping for a piece of Walker County's budget after Whitfield takes office.
campaign_finance-06-16-whitfield

Whitfield's biggest donations came from former Restaurant Enterprises owners Steve and Kay Ledbetter of LaFayette ($2,500 each for $5,000), Flintstone business/real estate owner Sanford Stephens ($1,000), and former State Senator Waylon "Sonny" Huggins of LaFayette, who passed away in January but somehow made a donation in May ($2,500).
(Update: A member of the Huggins family contacted LU after this was posted to clarify the donation was made by Sonny Huggins' estate after he passed away, from funds left in an old campaign account. They felt the gift would be appropriate since Huggins supported Whitfield while alive. The Whitfield campaign did not mark it down as from the estate of Huggins; it's unclear if they legally had to do so, or if "retired" is sufficient.)

Major campaign expenses for Whitfield during the same period include $3,226 to the Walker County Messenger, $1,687 to the Chattanooga Times Free Press, and $2,345 to UCTV – all for advertising. ImageWorks of Chattanooga was paid $3,184 for campaign materials and/or signage.
Whitfield also cut a check for $1,000 to himself as a "loan repayment" – meaning he's now spent none of his own money on the campaign and has no financial "skin" in the game. (A game some are wondering if he even wants to be a part of.)
At the end of the quarter Team Whitfield had $10,753 in the bank, ammunition for campaigning into November.
PERRY LAMB
So far nearly every penny spent by Perry Lamb for the election has come out of his own pocket.
$6,353 was donated to Lamb during the period – including at least $5,800 from the candidate himself. Major expenses for Lamb include $3,412 for his qualification fee and $2,025 to pay campaign staff for collecting petition signatures so he could qualify as an independent candidate.
Lamb's total spending April-June was $6,188.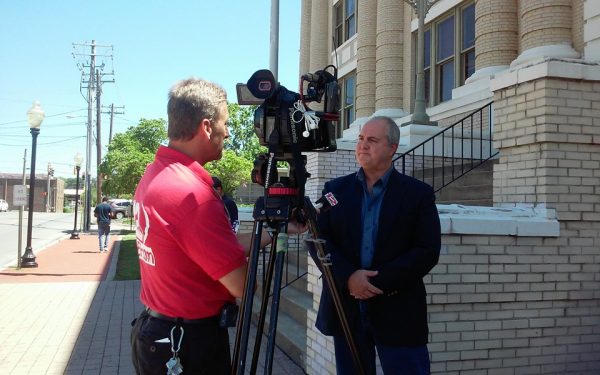 Perry Lamb's campaign disclosure was filled out incorrectly: The candidate mistakenly marked down all of his campaign expenses as in-kind gifts. (In-kind donations are actually gifts of services or materials from contributors in place of cash.)
When contacted, Lamb's campaign manager/wife Heidi told LU they thought anything paid for by the candidate was considered an in-kind. She said they will correct the form and file a revision with the elections office.
campaign_finance-06-16-lamb

Lamb is the only commissioner candidate who's never before run for, or held, an elected office. That inexperience is reflected in the mistake made on his financial report and in his limited fundraising, which comes from not having the same political and business connections his opponents do.
But Lamb is learning fast – and his lack of connections or previous political experience are why his campaign has resonated with so many people, the common voters of Walker County, and why he still has a very good chance of winning in November.
He's an outsider putting his own money into the campaign instead of someone else's, an independent who doesn't owe favors back to people who have already run Walker County off a cliff – something neither of his opponents can claim with a straight face.
Perry Lamb ended the quarter with just $215 saved for his campaign, but says he will continue to invest his own funds into the election and is lining up individual donors to help fight the tens of thousands Shannon Whitfield and Bebe Heiskell have banked to promote themselves with.
BEBE HEISKELL
Incumbent commissioner Bebe Heiskell is politically weak, as unpopular and vulnerable as she's ever been – but she still managed to rake in $23,750 during April, May, and June. That's nearly twice what Shannon Whitfield collected, and four times more than Perry Lamb donated to himself.
As in past years, the bulk of Commissioner Heiskell's support is coming from county employees and companies (or company owners/representatives) that make money from the county or hope to begin doing so. A good portion of that originates from addresses outside Georgia.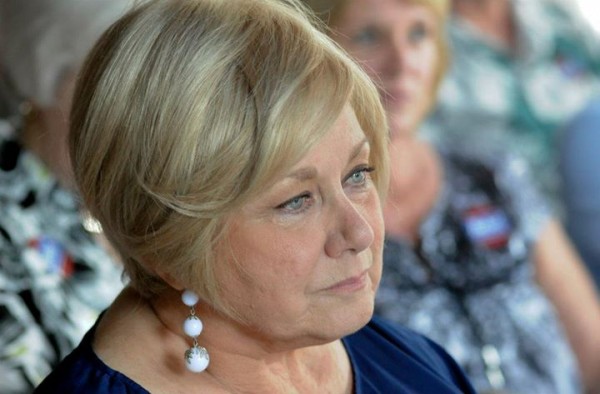 Heiskell's biggest donors include county insurance agency Flegal of Rossville, Geological Consultants of Chattanooga, insurer AIMC of Woodstock, accountant Guy Carpenter of Chattanooga, BB&T Bank, "salesman" Terry Johnson of Dallas, GA, and Pointe Contractors of Chattanooga. All gave a thousand dollars to the Bebe cause.
Talley Construction, which gets every county paving project, dug deep and gave Heiskell back $2,000 of the millions she's spent with them – allegedly on your behalf – over the years.
campaign_finance-06-16-heiskell

Three companies benefitting from millions in tax breaks and low-interest loans via Heiskell's Walker County Development Authority also repaid their debts to her with campaign cash: Envirogroup of Ontario, Canada – owner of Labrie/Phillips Machine Co – gave $250; Findlays Tall Timbers of Ohio – logistics business for Nissin – gave $2,500; and Audia of Pennsylvania – beneficiary of a $20+ million facility built in Noble with county tax dollars – gave Bebe $3,000.

According to Georgia law, no candidate at the county level can accept more than $2,600 from any one donor for a single election cycle – making the $3,000 Audia donation a crime.
But Bebe insists it's perfectly legal.
When asked about the Audia donation last Friday on UCTV, Heiskell said it was for three golf teams Audia registered for her golf tournament fundraiser. She said every donation reported during the quarter was for that golf event, which somehow makes it OK?
By Bebe's logic, any candidate could take any amount of money – $3,000 or $3 million – from a donor as long as it was part of a fundraising event. (The Ethics Committee might not agree, if the violation is reported properly.)

And if that money doesn't count as a donation, why was it included as one on Heiskell's campaign finance report?
Bill Byrd, the county's landfill director (marked as "retired" on the campaign report), gave Heiskell $1,000. Bill Cooke, one of Heiskell's voices on the Hutcheson board, contributed $1,000 directly and sent another $1,000 via his Rossville company, North Georgia Communications. Elliot Davenport, whose companies have benefitted greatly from Heiskell's SPLOST projects on Lookout Mountain, repaid her generosity with $2,500.
Heiskell herself, despite taking a salary of over $130,000 a year, gave nothing to the Heiskell campaign. Like Whitfield, she has no financial skin of her own in the game.
A quick look at the names and addresses on Heiskell's campaign report makes it clear who she listens to, and why. Many of the donors listed in her report have received far more benefit from the county's tax dollars in recent years than its taxpayers have, and they've paid the Commissioner back accordingly.

Heiskell's campaign report was faxed from (and likely prepared by) Chattanooga accounting firm Johnson, Hickey & Murchison: the county's supposedly independent auditor.
Did Heiskell pay JHM extra on the side to prepare her report – compromising their ability to perform state-mandated unbiased "independent" audits of the county? Or did she have the county pay them to prepare her report, thus investing YOUR tax dollars into HER campaign?
Both of those possibilities are ethically backwards, and remind us again how Bebe treats our money like her money – and doesn't seem to care if anybody knows it, because she's never been held accountable for it.
After spending $5,500 for positive coverage advertising with UCTV, WQCH, and the Walker Messenger, $5,000 on billboards from Advantage of Advertising (which has no billboards in Walker County), $2,777 on her golf tournament, and a few grand on normal campaign material and sports sponsorships, the Heiskell campaign closed out June with $41,025 in the bank – a figure that will surely grow as Bebe pressures county vendors and employees to step up their giving or risk losing her appreciation if she's somehow still Commissioner in January.
The next round of campaign reports, for the July-September quarter, will be out in October.