2014
12.17
A wreck around 7 PM Saturday night claimed the life of 66-year-old Daniel Ellis Jeter of Ringgold. The accident occurred at the notorious intersection of highway 27 and GA 151 near the Walker/Chattooga line.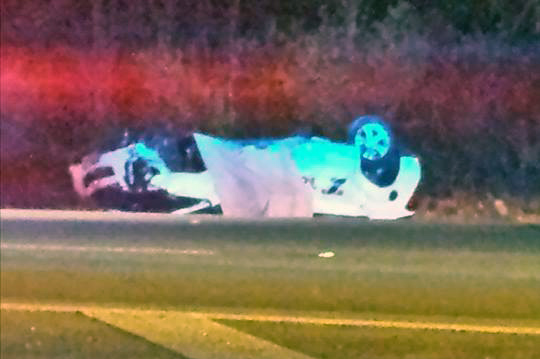 GSP investigators say the deadly wreck was caused by a LaFayette woman, Ashley Romans, who ran the stop sign on 151 and t-boned Jeter's car. Jeter's vehicle also hit another car, but its occupants were relatively unharmed.
Romans is expected to face charges from the accident.





More stupid kids stealing from their families:
WQCH Radio, 12/13/14:

"ANOTHER CASE OF THEFT FROM A RELATIVE NETTED AN ARREST THIS WEEK. POLICE CHARGED 17 YEAR OLD TIMOTHY LEVI BRUMNLOW [sic] WITH THEFT BY TAKING IN THE CASE.
"ON NOVEMBER 22nd, A RELATIVE REPORTED THAT THE YOUNG MAN WAS DOING SOME WORK AT HER HOUSE ON MOORE AVENUE. WHEN SHE RETURNED, HER PURSE WAS MISSING.
"SHE TOLD POLICE SHE WENT TO ANOTHER RELATIVE'S RESIDENCE WHERE BRUMNLOW WAS STAYING AND CONFRONTED HIM, BUT HE DENIED STEALING THE PURSE. WHEN HE LEFT THE ROOM, SHE SAID SHE LOOKED IN HIS ROOM AND FOUND HER PURSE UNDER HIS BED. IT CONTAINED PRESCRIPTIONS, CHECKS AND A DEBIT CARD.
"POLICE OBTAINED AN ARREST WARRANT AND PICKED BRUMNLOW UP, ON MONDAY."

Christy Sharp, who was in the news recently for stealing a car, got herself arrested again 12/7 for drug possession.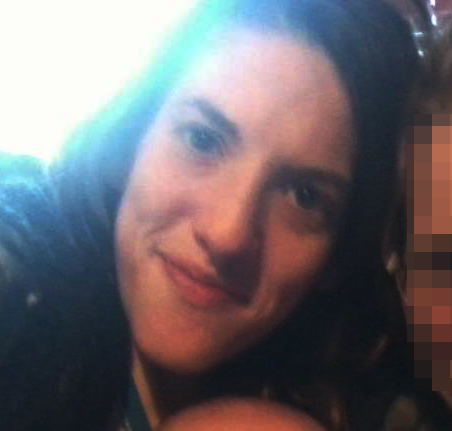 Sharp was commenting on LU Facebook over the weekend, making fun of a Linwood neighbor arrested for.. drugs.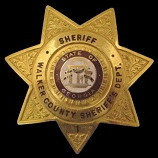 From now through New Years, the Sheriff's Office will be watching for drunk drivers.
So after January 1 we go back to not caring about them? Why don't they deal with this thoroughly all year long?
"Zero Tolerance" for DUI should be the standard, not a holiday exception.


LaFayette's plans to repave South Chattanooga Street have gotten more expensive and may impact other road projects in the city:
WQCH Radio, 12/15/14:

"THE CITY OF LAFAYETTE IS GETTING HELP FROM THE GEORGIA D.O.T. ON THE MAJOR RECONSTRUCTION PROJECT OF SOUTH CHATTANOOGA STREET."
"STATE SENATOR JEFF MULLIS ARRANGED A MEETING LAST WEEK WITH D.O.T. COMMISSIONER KEITH GOLDEN, WHICH WAS ALSO ATTENDED BY LAFAYETTE MAYOR ANDY ARNOLD AND CITY MANAGER DAVID HAMILTON. AT THAT MEETING, GOLDEN PLEDGED ANOTHER 100-THOUSAND DOLLARS IN 'LMIG' FUNDING FOR THE LAFAYETTE STREET PROJECT.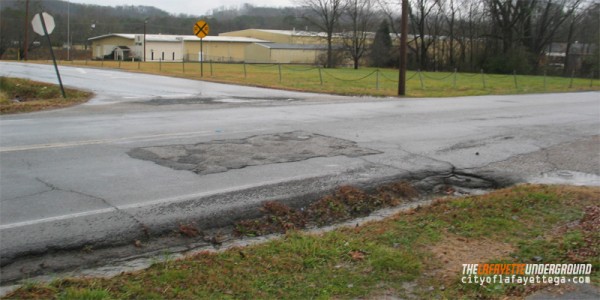 "PLANS FOR CHATTANOOGA STREET INCLUDE REPLACING ALL WATER LINES, ALONG WITH REPAIR OR REPLACEMENT OF SEVERAL UNDER-STREET BRIDGES AND CULVERTS. THEN THE STREET WILL BE REPAVED AND THE TOTAL PROJECT COST IS ESTIMATED AT OVER 1.2-MILLION DOLLARS. THE ADDITIONAL D.O.T. MONEY WILL BE USED TO REPAIR BRIDGES UNDERNEATH CHATTANOOGA STREET.
"CITY MANAGER HAMILTON SAID THE CITY'S YEARLY ALLOWANCE FROM THE D.O.T.'S 'LOCAL MAINTENANCE IMPROVEMENT GRANT' IS JUST OVER 70-THOUSAND DOLLARS, AND THAT WILL ALSO BE USED ON THE CHATTANOOGA STREET PROJECT. OTHER STREETS THAT WERE EARMARKED FOR LMIG RE-PAVING NEXT YEAR -THOMPSON, CHEROKEE AND CHESTNUT- ARE LIKELY TO BE PAVED WITH 'SPLOST' MONEY INSTEAD, ACCORDING TO THE CITY MANAGER."
We're paying the price for years of mismanagement and neglect; when a government doesn't take care of the basics for years, catching up is difficult. Now city leaders are making an effort to fix what needs fixing and find the cost prohibitive.
At least the city's SPLOST funds aren't already committed to silliness and spent the way the county's SPLOST revenues are. Since they've waited to spend half that money as it comes in, it's available for emergencies and extra necessities like road paving.


Last Tuesday night the state executed Robert Wayne Holsey, who was sentenced to death for killing a deputy in 1995.


Happy Garbage Day!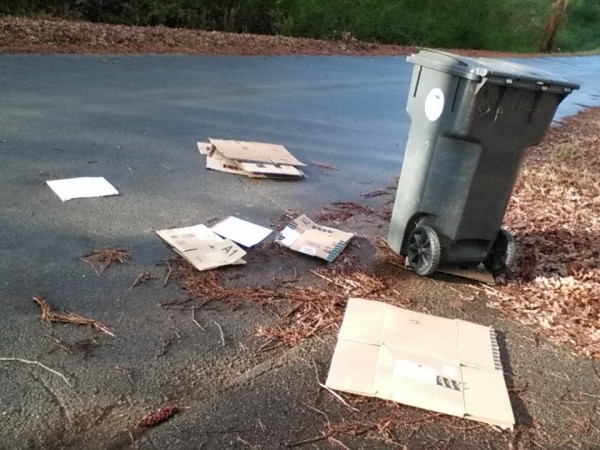 [Stanfield Rd. Tuesday morning.]


A backwards city on the other side of Chattanooga has implemented a complete ban on "negative" social media comments from its city employees AND anyone else who does business with the town. The new rule is in response to online criticism of city policies.
They extend this to city vendors, contractors, employees, and volunteers – that's a pretty broad net of people whose rights are being infringed. It'll be difficult to enforce, and once they try to enforce it the rules will probably be kicked out in court.
Also how do you define "negative" ? Anything city leaders don't like?
(In unrelated news, half the population of South Pittsburg, TN now has a fake Facebook profile for some reason.)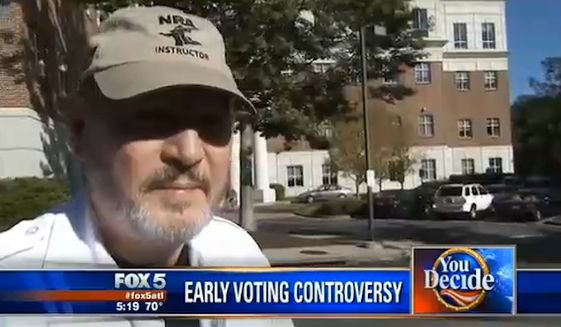 Douglasville, GA man ordered to remove his NRA hat before voting in November has now filed a discrimination lawsuit against Dawson County and its election officials.


Over the weekend hundreds gathered in Dublin, GA to protest the police-shooting death of David Hooks.
Hooks was shot and killed during a police raid on his home back in September. Cops raided the house after a burglar was arrested and claimed his drugs were stolen from the Hooks home when he broke in a day earlier.
Hooks wasn't breaking into somebody's house, he wasn't threatening police, he wasn't even out on the street. He was in his own house, cops wearing all black kicked the door in, a day after he was burglarized, and waved weapons around.
Where's the national outrage over THIS shooting death of an innocent person?


New at Gilbert Elementary: chickens.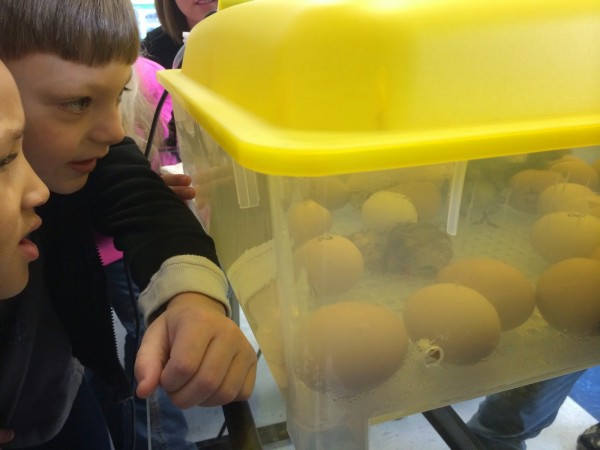 Very happy to see local schools moving more towards agricultural activities and more practical applications of math and science, like we saw over the weekend with the Lego robot event at Saddle Ridge.
Outside of retail and government jobs, what does Walker County offer for employment? Manufacturing, which is where programming/robotics stuff is useful and pays well, and farming, which is where ag education is beneficial. The school system can't change what industries and jobs come here but they can, and seem to have, change to focus on things that are practical for what's already here.


For today's links and any breaking news, follow the Underground on Facebook or Twitter.